Two commercial Earth-imaging satellites launched by a Chinese Long March 2D booster Wednesday are flying in lower-than-planned orbits after an apparent rocket mishap, according to tracking data published by the U.S. military.
The two SuperView 1, or Gaojing 1, satellites are flying in egg-shaped orbits ranging from 133 miles (214 kilometers) to 325 miles (524 kilometers) in altitude at an inclination of 97.6 degrees.
The satellites would likely re-enter Earth's atmosphere within months in such a low orbit, and it was unclear late Wednesday whether the craft had enough propellant to raise their altitudes.
The high-resolution Earth-observing platforms were supposed to go into a near-circular orbit around 300 miles (500 kilometers) above the planet to begin their eight-year missions collecting imagery for Siwei Star Co. Ltd., a subsidiary of China Aerospace Science and Technology Corp., a government-owned entity.
The 1,234-pound-pound (560-kilogram) satellites lifted off at 0323 GMT Wednesday (10:23 p.m. EST Tuesday) from the Taiyuan space center in northern China's Shanxi province on top of a 13-story Long March 2D rocket, according to China's state-run Xinhua news agency.
The launch occurred at 11:23 a.m. Beijing time, marking China's 22nd attempted space launch of the year, and the 21st rocket mission to reach orbit.
But the two-stage launcher did not put the SuperView 1 satellites into the expected orbit, raising concerns among outside observers that the Long March 2D ran into problems.
The mission also carried a small amateur radio satellites made by Beijing high school students.
The SuperView 1 satellites are designed to collect optical black-and-white imagery with a resolution of less than 20 inches (about 50 centimeters), making them the highest-resolution civilian Earth-observing satellites launched by China.
The satellites can capture imagery in nearly 7.5-mile-wide (12-kilometer) swaths, turning to observe multiple locations on a single pass, or record images of the same point from multiple angles, allowing processors on the ground to generate stereo three-dimensional images.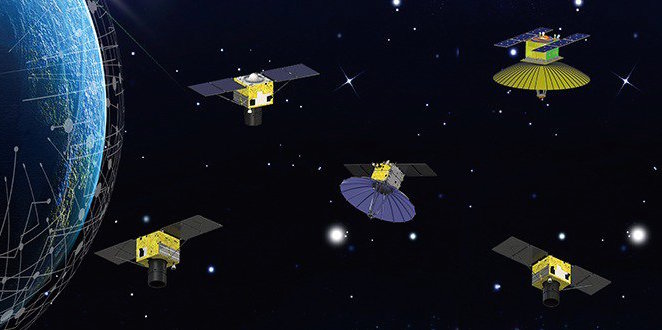 Color images from the SuperView 1 satellites will have a resolution of around 6 feet, or 2 meters, according to information released by Beijing Space View Technology Ltd., which holds exclusive rights to distribute and sell SuperView 1 imagery globally for mapping, land use, urban planning, agricultural, oil and gas exploration, maritime, security, defense and intelligence applications, the company said.
Beijing Space View's sister-company Siwei WorldView is a joint venture between Siwei Surveying and Mapping Technology Co. Ltd., Navinfo and DigitalGlobe, the Colorado-based owner of the WorldView and GeoEye commercial Earth observation satellites.
The two distributors sell high-resolution imagery commercially in the Chinese market from China's own civilian-operated remote sensing observatories and international satellites like the WorldView and GeoEye series, South Korea's Kompsat family of spacecraft, Japan's ALOS satellite, the Spanish-owned Deimos missions, and Kazakhstan's KazEOSat 1 Earth observation platform.
The SuperView 1 satellites — if they can be salvaged and commissioned — would have given China its own commercial imaging spacecraft.
Two more SuperView satellites are scheduled to launch in mid-2017, and Siwei Star aims to have a fleet of more than two dozen Earth observation craft in orbit by 2022, including 16 SuperView-type optical satellites, four platforms with even better optical imaging capabilities, four X-band synthetic aperture radar satellites to observe through clouds and darkness, and multiple video and hyperspectral imaging spacecraft.
Email the author.
Follow Stephen Clark on Twitter: @StephenClark1.