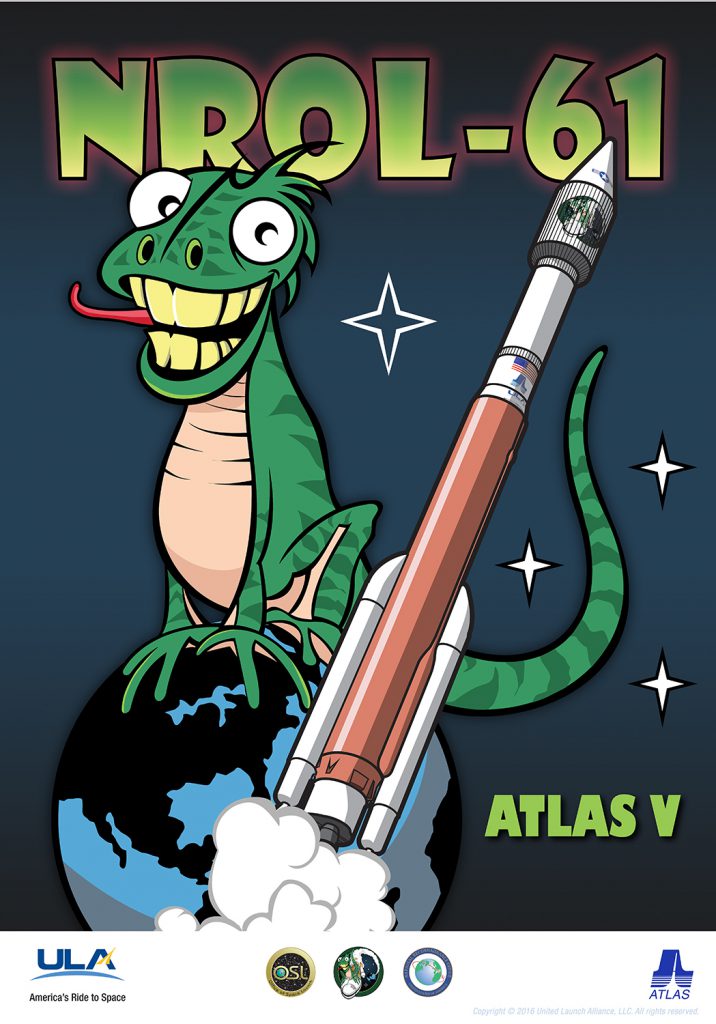 CAPE CANAVERAL — United Launch Alliance is preparing an Atlas 5 rocket to boost an undercover satellite into orbit for national security later this month.
Details are scarce and informed speculation is nonexistent in the lead up to launching the clandestine NROL-61 mission for the U.S. National Reconnaissance Office.
Liftoff is scheduled for July 28 during a four-hour unclassified launch period of 8 a.m. to 12 noon EDT (1200-1600 GMT).
Stacking of the rocket began Friday, July 8.
Satellite-deployments for the NRO are a mainstay in the U.S. launch industry as the agency sends up fresh replacements for its constellations of imaging, eavesdropping, surveillance and data-relay spacecraft.
This will be the 45th launch for the NRO in the past 20 years.
Although the NRO never discloses details about its operational satellites or the missions they will perform in orbit, experts who track the launches invariably figure out ahead of time what kind of payload is going up.
Repeat launches using the same variant of rocket time and again is one of the easiest clue to solving the mystery of a given NRO flight.
But NROL-61 is unique. Never before has the NRO used an Atlas 5 rocket in its 421 configuration with a four-meter-wide payload shroud and two solid rocket boosters.
That indicates something new — either a new generation that advances an existing type of NRO spacecraft or else something completely different from current methodologies.
"Inconclusive," said Ted Molczan, a respected expert in satellite observing. "Looks like we will have to wait for the NOTAM coordinates."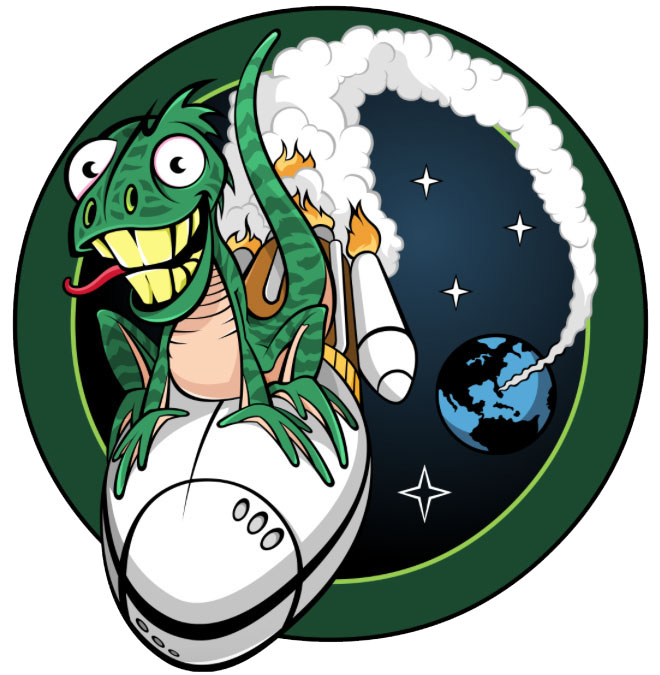 Understanding what NROL-61 will require the experts to wait for the NOTAMs — notices sent to airmen a few days before liftoff detailing hazard areas for the launch that will depict the rocket's trajectory, thereby narrowing the list of possible payload candidates.
"If headed northeastward, then probably SDS/Quasar. If due east, then apparently some new type or model of GEO sat," Molczan said.
Since this Atlas 5 is on the low-end of payload capacity scale, a data-relay satellite going into a highly elliptical, highly inclined Molniya-type orbit currently used by such NRO spacecraft or a bird for similar uses headed for geosynchronous transfer orbit are hypothetical possibilities.
Today's NRO communications craft that route transmissions from polar-orbiting imagery-collection satellites are known in the public sphere as the Satellite Data System with the codename Quasar.
Experts caution, however, clues about this enigmatic satellite could remain murky until hobbyist observers find it in orbit and watch its behaviors to truly solve the puzzle.
In preparation for the launch, the 64th for an Atlas 5 and United Launch Alliance's 109th, workers Friday morning delivered the 106.6-foot-long, 12.5-foot-diameter first stage to Cape Canaveral's Vertical Integration Facility, used a crane to lift it upright and then placed it aboard the mobile launch platform to accomplish LVOS — Launch Vehicle On Stand.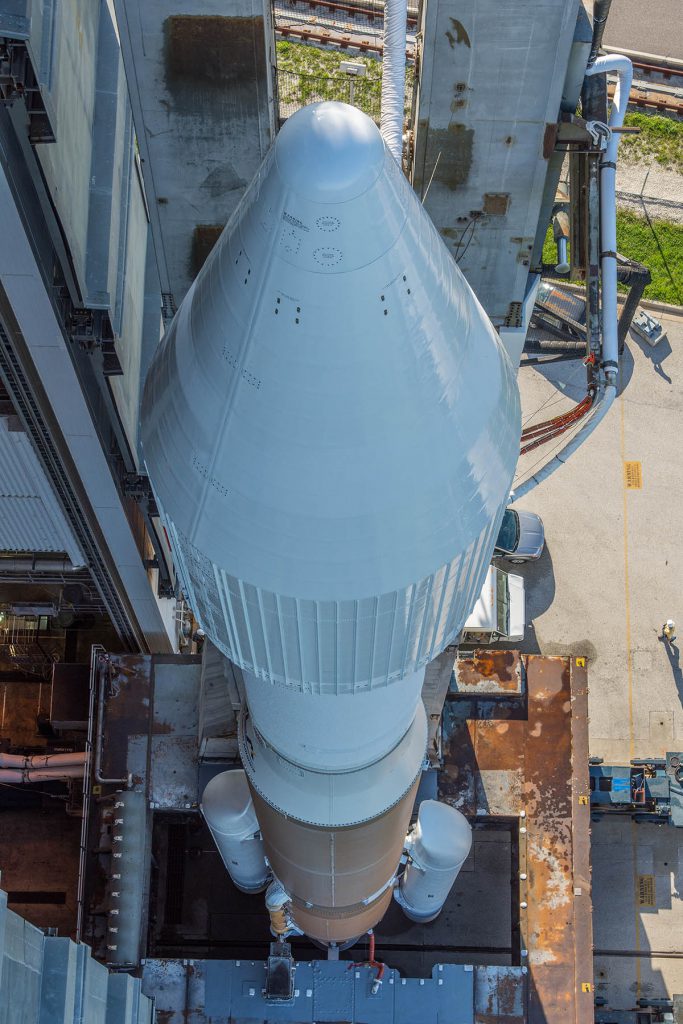 The stacking will continue by attaching the twin solid rocket boosters and mating the barrel-like interstage and the single-engine Centaur upper stage. The payload, already encapsulated in nose cone, will be mated in the final week before flight.
The completed launcher will roll to the Complex 41 pad on July 26.
It will be the NRO's third launch this year, following a Delta 4 flight in February from Vandenberg Air Force Base in California that placed a radar-imaging satellite in a retrograde orbit and a Delta 4-Heavy in June from Cape Canaveral that flew to geosynchronous orbit to deploy an eavesdropping craft.
For the Atlas 5, it will be the fourth of 10 launches planned in 2016. It has another hush-hush payload to launch in December, the NROL-79 mission, from Vandenberg.
See earlier NROL-61 coverage.
Our Atlas archive.