Soaring in fine fashion before daybreak, a United Launch Alliance Delta 4 rocket maneuvered a new spy satellite into a unique retrograde orbit this morning to join an expanding constellation of radar-imaging spacecraft.
The 217-foot-tall orange and white vehicle used its hydrogen-fueled main engine and a pair of side-mounted solid rocket boosters to fire away from Vandenberg Air Force Base in California at 3:40:32 a.m. local time (6:40:32 a.m. EST; 1140:32 GMT), an exacting moment required by the clandestine payload.
Liftoff came after an evening and overnight countdown that saw the mobile gantry rolled back, the two-stage rocket loaded with its cryogenic commodities and a full testing campaign for the launcher and ground network.
As the count entered the last 30 seconds, the launch team called out "Go Delta" and "Go L-45" to signify all systems were ready for flight as a final status check.
The rocket leaped off the Space Launch Complex 6 pad atop more than a million pounds of thrust and angled to the southwest for its flight downrange. Delta 4 shed the solid motors and half of its 750,000-pound liftoff weight within two minutes.
The ascent went into the standard news blackout with the jettison of the rocket's nose cone, about three-and-a-half minutes after liftoff, like previous classified payload launches.
Officials declared the launch had a successful outcome about 90 minutes later.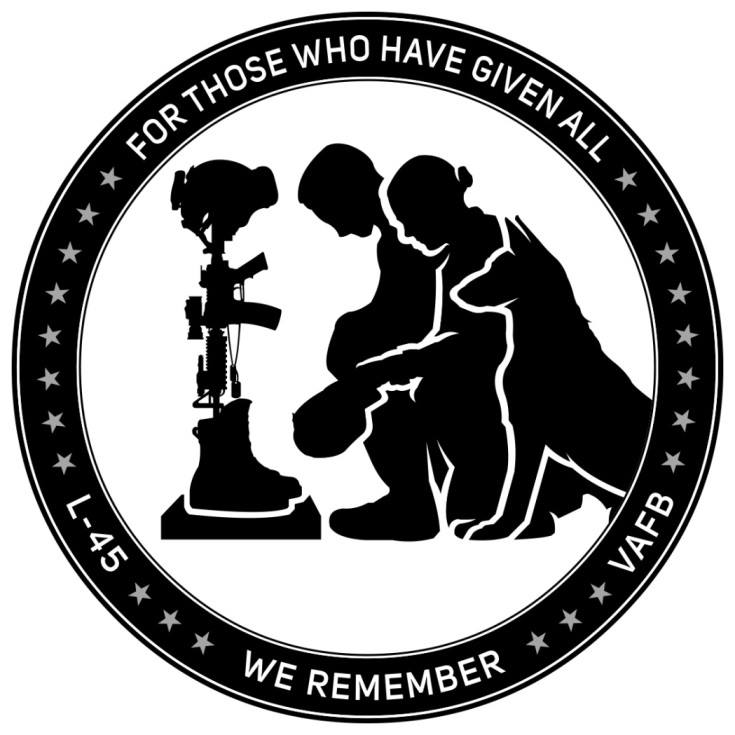 What flew was a rocket in the Delta 4 Medium+ (5,2) configuration, which is distinguished by a five-meter cryogenic upper stage and nose cone, plus the two strap-on solid-fuel boosters.
"It's hard to say it is just another Delta. Every rocket is unique. There's a lot of intricacies built in. Each of the missions have their own unique flavor. And there's a lot of folks who come together to make the mission happen. It is hard to say it is just another rocket, because it is rocket science at the end of the day," said Lt. Col. Eric Zarybnisky, 4th Space Launch Squadron commander at Vandenberg.
The two-stage rocket was rolled from the Horizontal Integration Facility to the pad in July to be hydraulically raised into the vertical position atop the launch table.
A full countdown dress rehearsal and fueling exercise occurred in early November.
The payload, already encapsulated in the rocket's nose cone, was lifted from the payload processing facility at Space Launch Complex 6 and transported the short distance to the rocket for mating in mid-January.
"This launch will deliver a vital capability to our warfighters and our nation," said Zarybnisky, who also served as the Air Force launch director.
"There really is no day without space. Launch is the gateway to that high ground. We stress that to our folks every day that hey, this isn't just another launch. Each one of them is drastically important."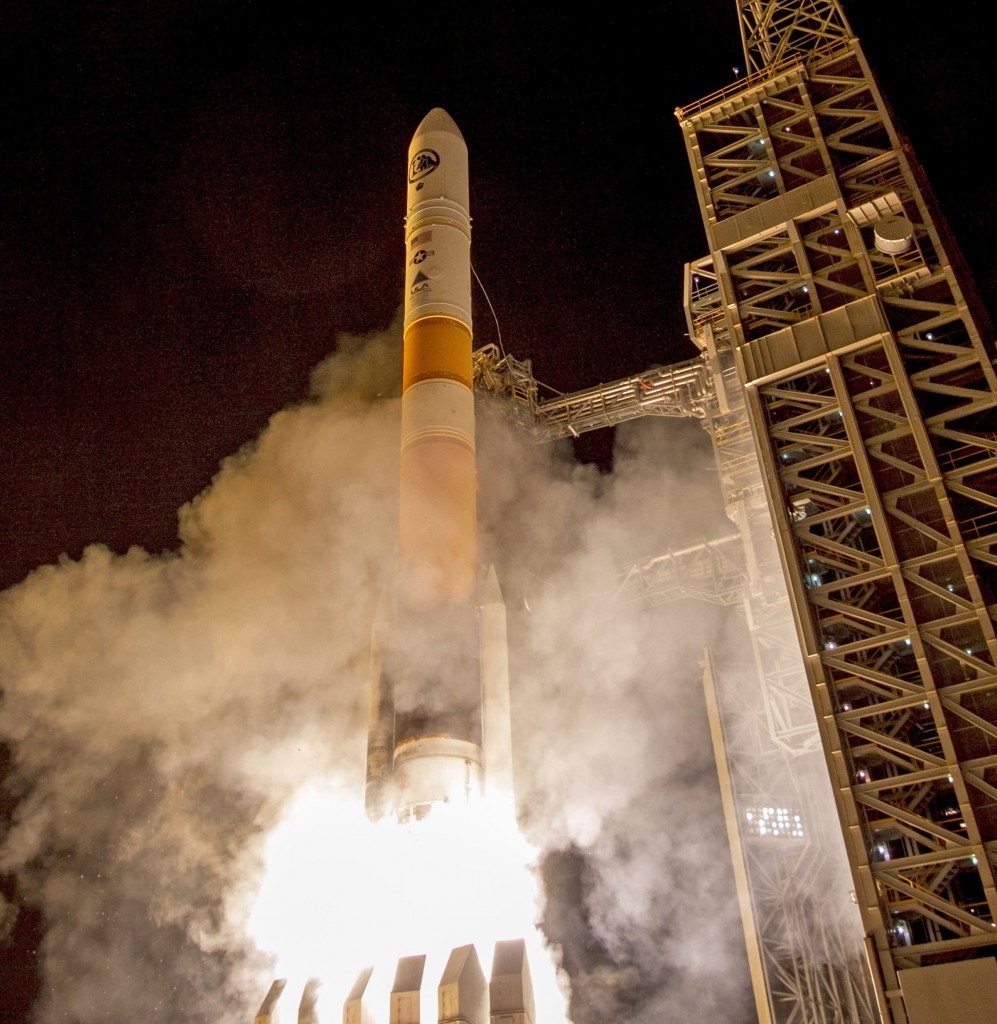 This particular version of the Delta 4 has flown only once before and it followed the same unique track to space, flying southwest from Vandenberg into a retrograde orbit against the Earth's natural rotation.
Based on those characteristics, space-watching sleuths such as Ted Molczan, a respected expert in satellite observing, say NROL-45 almost certainly launched Topaz 4, the fourth in a series of radar-imaging satellites built by Boeing for the National Reconnaissance Office.
"The payload is FIA Radar 4, aka Topaz 4," Molczan said. "That the codename of the FIA Radar series is Topaz was revealed in budget documents leaked by Edward Snowden."
Such observatories are complementary to electro-optical telescopes that provide exquisite-quality imagery of the world.
The Topaz birds probably use a synthetic aperture radar system to observe strategic targets around the globe in both daylight and darkness, can pierce clouds and even reveal underground structures like military bunkers to inform policy makers and warfighters.
These advanced radar spacecraft follow the heritage of five "Lacrosse" birds put up by the space shuttle Atlantis and Titan 4 rockets between 1988 and 2005 from both Cape Canaveral and Vandenberg.
Lacrosse satellites orbited in normal, 420-mile-high perches, but the Topaz craft fly retrograde, or against the Earth's rotation, about 685 miles up at 123 degrees inclination to the equator. The rationale for the different type of orbit isn't known.

The Topaz satellites are part of the NRO's Future Imagery Architecture program.
TOPAZ 1 (NROL-41) Atlas 5 launched Sept. 21, 2010
TOPAZ 2 (NROL-25) Delta 4 launched April 3, 2012
TOPAZ 3 (NROL-39) Atlas 5 launched Dec. 6, 2013
TOPAZ 4 (NROL-45) Delta 4 launched Feb. 10, 2016
TOPAZ 5 (NROL-47) Delta 4…planned in 2017
The single-stick Delta 4 Medium+ rockets are flying toward a planned retirement three years from now. They are being phased out due to their uncompetitive cost.
The massive Delta 4-Heavy will continue to serve a specific niche in the NRO's launch necessities into the next decade, however, carrying the hefty electro-optical spacecraft to polar orbit from Vandenberg and eavesdropping satellites equipped with huge, expandable antennas directly into geosynchronous orbit 22,300 miles above the Earth from Cape Canaveral.
This was the 373rd Delta rocket launch since 1960 and the 31st Delta 4 since debuting in 2002. The vehicle has flown 17 Air Force flights, 9 for the National Reconnaissance Office and five commercial missions.
The next Delta program launch will be the NROL-37 mission on a Heavy from the Cape in May.
Vandenberg's next Delta 4 flight from Space Launch Complex 6 is targeted for the autumn of 2017 with the fifth Topaz radar-imaging satellite.
Today also marked the 105th ULA launch since formation in 2006 and second in five days. An Atlas 5 lifted the Global Positioning System 2F-12 satellite into orbit last Friday. The company will perform a cargo-delivery run to the International Space Station next, launching March 22 aboard an Atlas 5 from the Cape.
See earlier Delta 373 coverage.
Our Delta archive.