CAPE CANAVERAL — The ubiquitous Global Positioning System that ties the space program to everyday life on Earth, providing precise navigation to the world through a constellation of orbiting satellites, will be strengthened courtesy of a new craft launched Wednesday.
GPS signals help civilians find their way, keep outdoorsmen from getting lost, farmers to cultivate their fields with precision agriculture and give exact timing accuracy for everything from bank ATMs to credit card machines at the gas pump.
"New ways to utilize GPS technology are emerging daily," said Col. Michael Rokaw, Global Positioning Systems Directorate's Space Systems Division chief.
"GPS has become an integral part of technology that affects the lives of billions of users around the world."
Beating the on-set of summertime thunderstorms at the Florida launch site, the booster rocket was fueled up right on-time during the morning countdown, as Atlas was going for its 22nd consecutive flight to fuel-and-launch on the first attempt.
The final status checks confirmed all was nominal — "Go Atlas," "Go Centaur," "Go GPS" — as the count entered the last 25 seconds.
The deluge system was activated, dumping thousands of gallons of water on the pad as the RD-180 main engine roared to life, shooting out a billowing plume of stream from the flame trench.
Explosive holddown bolts were fired and the 730,000-pound, 189-foot-tall rocket was released to majestically climb skyward on 860,000 pounds of thrust.
It broke the previous record of 26 days from the start of stacking to launch for an Atlas 5 rocket. This launch campaign lasted a mere 22 days from stacking to liftoff as part of the Launch Span Time Reduction Initiative designed to heighten efficiencies, cut costs and increase available slots in the manifest.
"It provides us a great bit of flexibility to support our spacecraft customers and ensure we launch as many spacecraft as we can in a calendar year. That's obviously important to us (to) get that capability out to the warfighters as fast as possible," said Col. Alvin Burse, Wednesday's Air Force mission director.
"As our vehicle matures, we're continuing to streamline and consolidate processes where it makes sense," added Laura Maginnis, United Launch Alliance's mission management deputy director.
"We are working to keep our processes lean and efficient, and the shorter span time does allow us to have more manifest flexibility."
Flight No. 55 for the United Launch Alliance Atlas 5 began at 11:36 a.m. EDT from Cape Canaveral Air Force Station's Complex 41, embarking on a mission to place the GPS 2F-10 satellite into its prescribed constellation orbit.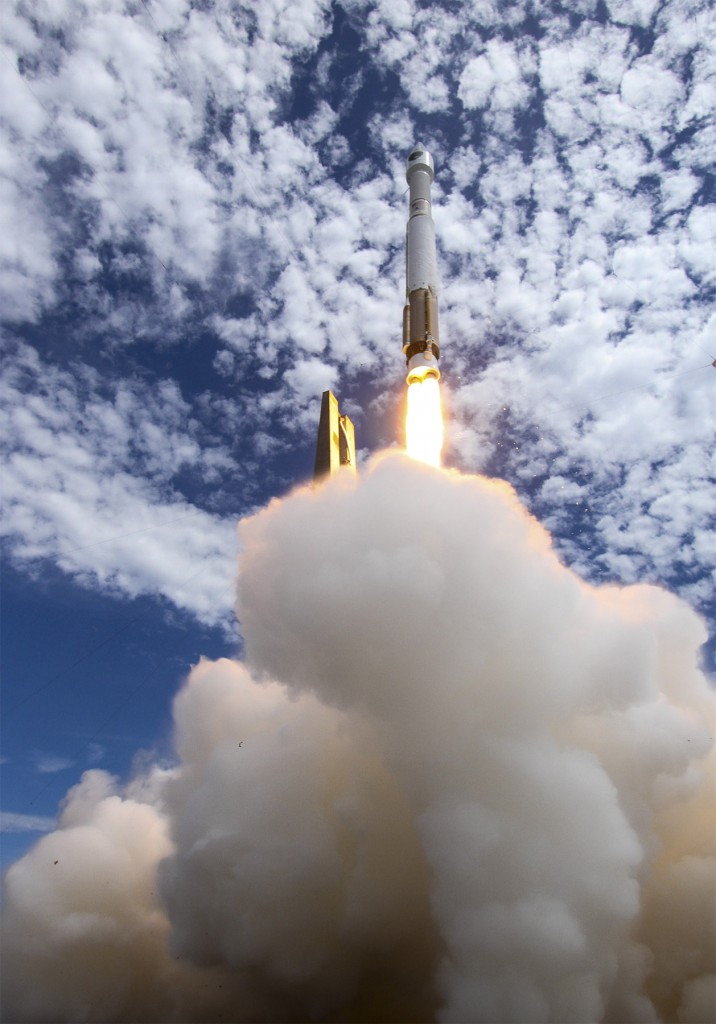 Flying in circular orbits 11,000 nautical mile high and tilted 55 degrees to the equator, there are 31 GPS satellites that comprise the navigation network.
It took the Atlas 5 rocket 3 hours and 23 minutes to get there with the newest edition, which should be checked out and declared operational in about a month.
"It will add further capabilities to the most-widely recognized satellite constellation in the world," said Burse.
GPS 2F-10 will take the place of GPS 2R-11 satellite, launched in 2004 as the 50th GPS craft. The Lockheed Martin-built satellite has outlived its 7.5-year design life and will shift to a backup role within the constellation for its remaining years.
The new bird will assume Plane C, Slot 3 of the network.
To make way for the new addition to the constellation, the GPS 2A-26 launched aboard Delta 237 in July 1996 will be decommissioned following today's GPS 2F-10 launch.
"As we launch new satellites, we remove older satellites from the constellation. That's what we are doing with this Block 2A," said Rokaw.
"The GPS constellation remains healthy, stable and robust with 31 operational satellite on-orbit."
It's now 10 launches down and two left to go for Boeing's Block 2F series of GPS satellites that will form the backbone of the network for the next 15 years. Launches started in 2010.
"We are very honored to work with the the Air Force and United Launch Alliance to maintain GPS as the gold standard in positioning, timing and navigation," said Munzir Badawi, Boeing's GPS 2F program manager.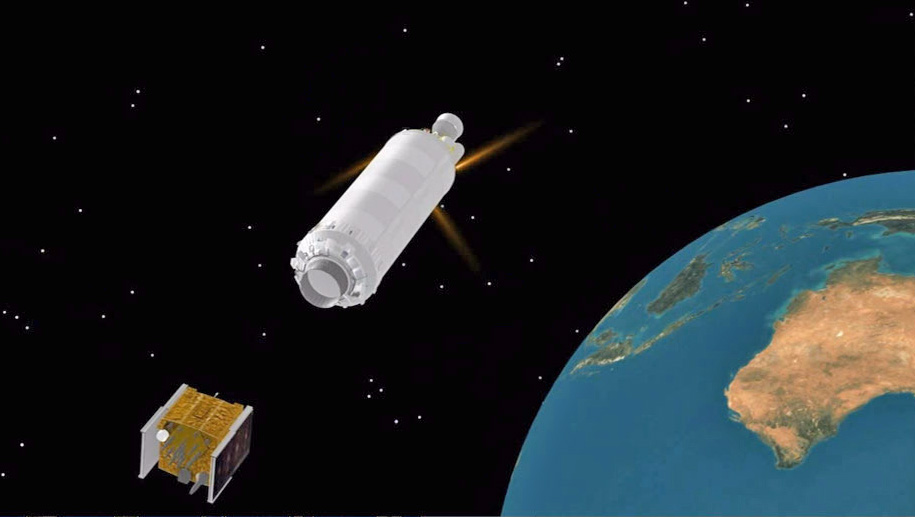 Block 2F has brought improved accuracy, additional signals, better anti-jamming and longer design lives for the satellites. Atlas 5s will loft the remaining birds in October and January.
The GPS 3 series, made by Lockheed Martin, is slated to begin flying in 2017.
Today's launch was the 70th for a GPS satellite since 1978, the 15th to use an Atlas rocket and the fourth Block 2F on Atlas.
For United Launch Alliance, it was the 97th launch overall since 2006 and the sixth this year.
The company plans launch No. 98 on July 22 when a Delta 4 rocket carries the Air Force's Wideband Global SATCOM communications satellite No. 7 into orbit.
The next Atlas 5 launch will boost the Navy's Mobile User Objective System satellite No. 4 to orbit from the Cape at the end of August.
See our earlier GPS 2F-10 coverage.
Our Atlas archive.