The U.S. Air Force has released an infrared video and additional images from Sunday's landing of the military's X-37B spaceplane in Florida after a top secret mission that lasted more than two years.
The unpiloted spaceplane touched down at the Shuttle Landing Facility runway at NASA's Kennedy Space Center at 3:51 a.m. EDT (0751 GMT) Sunday, the Air Force said.
About one-quarter the length of a space shuttle orbiter, the X-37B spaceplane landed to conclude a 780-day mission that began Sept. 7, 2017, with liftoff on top of a SpaceX Falcon 9 rocket from launch pad 39A, a few miles from the three-mile-long landing strip at KSC.
Details about the Boeing-built spaceplane's mission in orbit have not been revealed by the Air Force, beyond statements suggesting the X-37B tested advanced thermal control system technologies for use in future satellites.
Read our full story for details on the landing.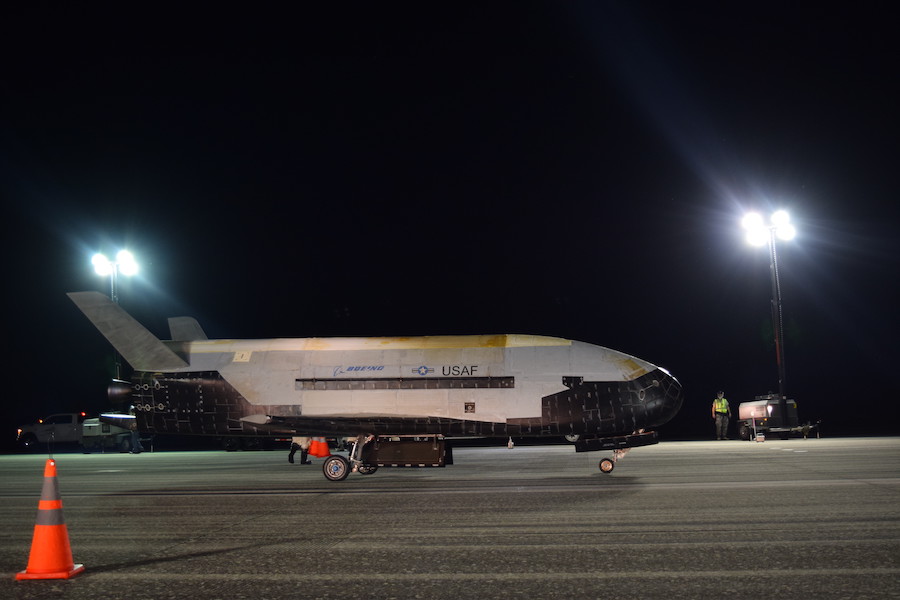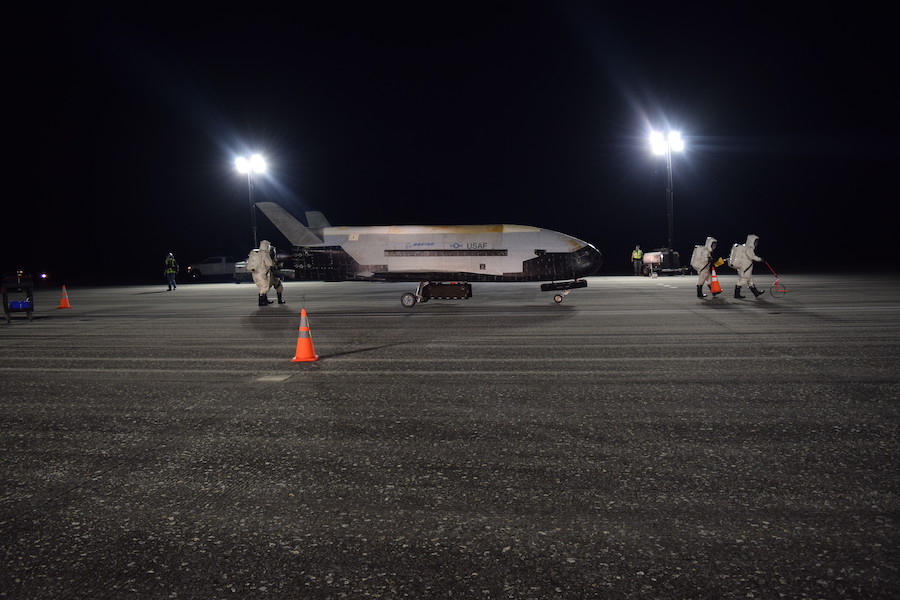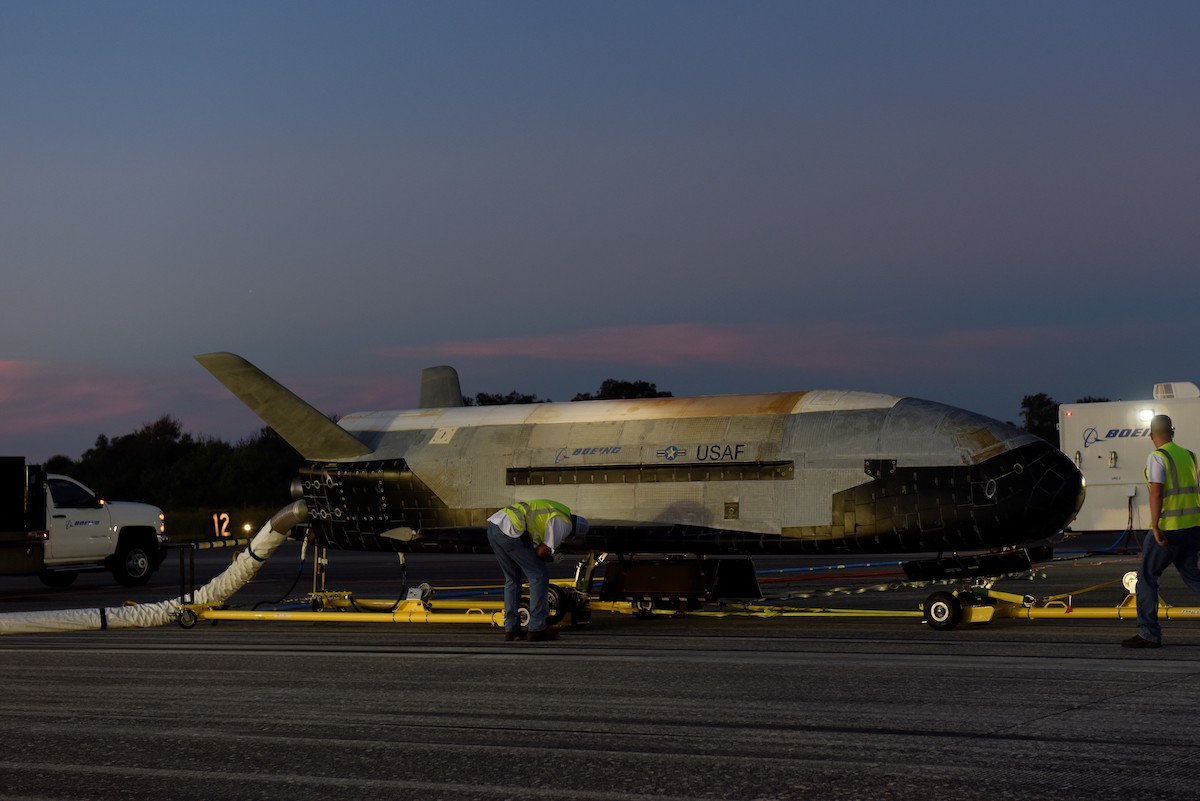 Email the author.
Follow Stephen Clark on Twitter: @StephenClark1.