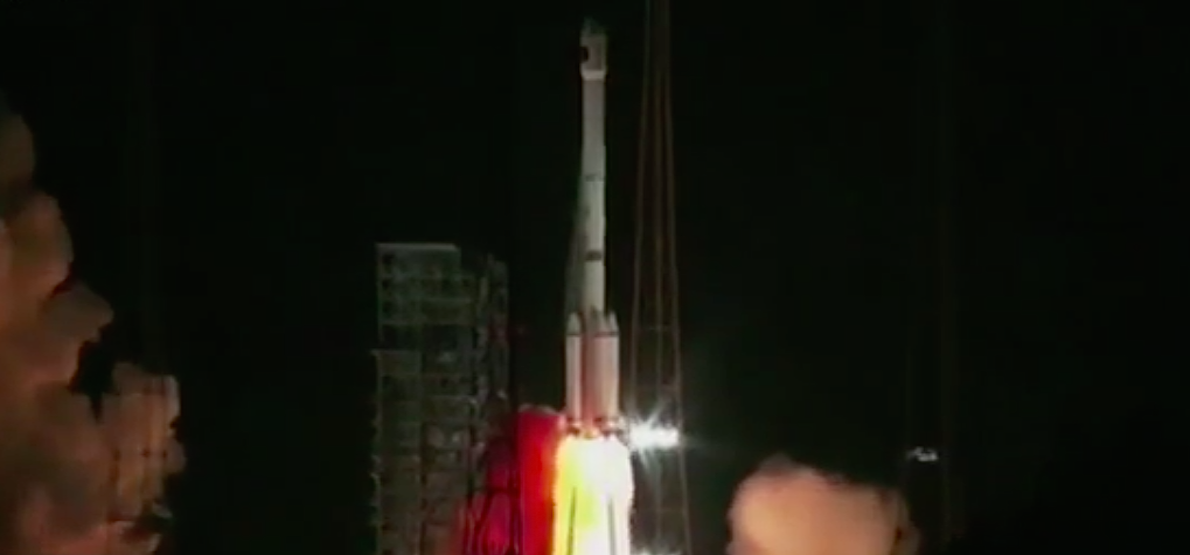 A new satellite bound for geostationary orbit more than 22,000 miles over the equator launched aboard a Chinese Long March 3B rocket Thursday, but government officials have released little information about its mission.
China's state-run Xinhua news agency reported the spacecraft lifted off at 1518 GMT (10:18 a.m. EST) Thursday from the Xichang space center in southwest China's Sichuan province.
The launch occurred at 11:18 p.m. Beijing time.
Boosted by four strap-on engines, the Long March 3B flew east from Xichang and placed a payload into an egg-shaped geostationary transfer orbit stretching as high as 22,250 miles (35,809 kilometers), with a low point of 126 miles (204 kilometers), and a tilt of 27.5 degrees to the equator, according to U.S. military tracking data.
Xinhua said the spacecraft on-board Thursday's launch was the "No. 2 telecommunication technology test satellite," and the government-run news agency offered no further details on the mission.
The satellite is expected to use its own thrusters to maneuver into a circular geostationary orbit nearly 22,300 miles (35,800 kilometers) above the equator.
The spacecraft was manufactured by the Shanghai Academy of Spaceflight Technology, but the operator of the satellite was not disclosed by Chinese media, leading some analysts to suggest it is a covert military platform.
A satellite with a similar description from Xinhua was launched into a geostationary transfer orbit on another Long March 3B rocket in September 2015. Officials at the same said that satellite would conduct Ka-band communications experiments in space.
Thursday's launch was the first space launch of the year worldwide.
Email the author.
Follow Stephen Clark on Twitter: @StephenClark1.