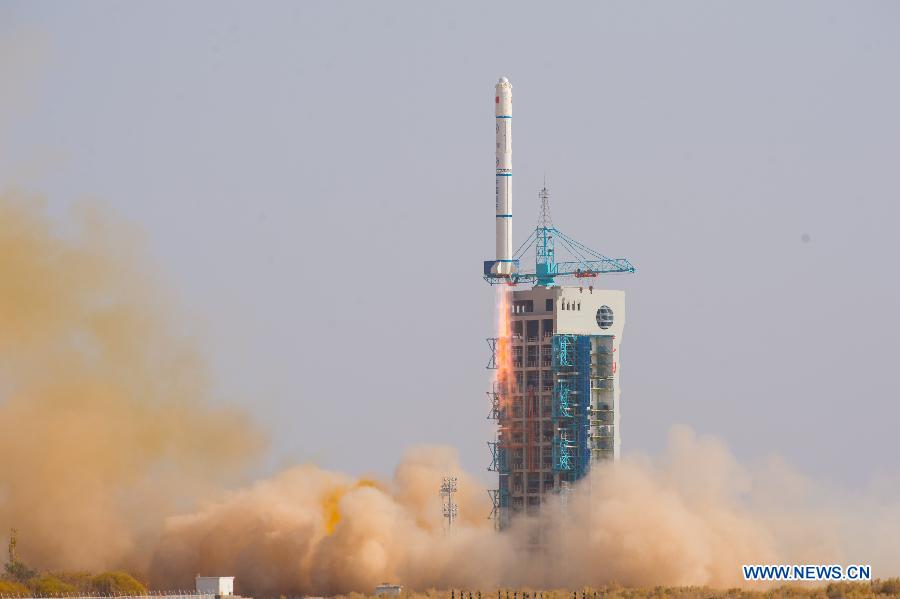 China put an experimental Shijian military satellite into orbit Monday on top of a Long March rocket, marking the third Chinese space launch in a week.
The Shijian 11-08 spacecraft lifted off at 0659 GMT (2:59 a.m. EDT) Monday from the Jiuquan launch base in northwest China's Gobi desert, riding a Long March 2C rocket into a sun-synchronous orbit 430 miles above Earth.
The two-stage liquid-fueled rocket blasted off at 2:59 p.m. Beijing time, according to China's state-run Xinhua news agency.
China did not officially announce plans for the launch in advance.
Xinhua reported the satellite will conduct scientific experiments in space, revealing no other details about the mission's purpose.
According to Xinhua, the spacecraft was developed by China Spacesat Co. Ltd. under the supervision of the state-owned China Aerospace Science and Technology Corp.
The payload launched Monday is the eighth member of the Shijian 11 satellite series to go into space since 2009, and the third Shijian 11 spacecraft to launch this year.
Some analysts believe the Shijian 11 satellites might be part of an early warning constellation to demonstrate missile detection for the Chinese military.
Monday's mission was the third Chinese space launch in a week, coming after the Oct. 20 liftoff of the Chinese military's Yaogan 22 reconnaissance satellite and the Oct. 23 launch of a demonstrator probe on a looping flight around the moon and back to Earth to verify technologies for use on a planned mission to retrieve and return lunar samples.
Overall, the launch of Shijian 11-08 marked the ninth Chinese space launch of 2014.