At Cape Canaveral's Vertical Integration Facility, adjacent to the Complex 41 launch pad, workers with United Launch Alliance stacked the Atlas 5 rocket that will propel NASA's OSIRIS-REx spacecraft on its voyage to Asteroid Bennu.
On Monday, Aug. 8, the first stage was erected onto the mobile launch platform parked inside the assembly building. A single solid rocket booster that will provide added thrust at liftoff was mounted to the first stage on Tuesday, Aug. 9. The pre-stacked interstage, Centaur upper stage and boattail was hoisted into place on Thursday, Aug. 11.
The daring mission will bring up to four pounds of the asteroid back to Earth in a parachute-equipped re-entry capsule for scientists to examine in sophisticated Earth laboratories.
Launch is planned for Sept. 8 at 7:05 p.m. EDT (2305 GMT). The probe gets to Bennu in two years to begin mapping the asteroid and looking for a scientifically-rich sample site. The specimen will be collected with the craft's 11-foot-long robotic arm in 2020. The two-year return voyage concludes with landing in Utah in September 2023.
Photo credit: NASA/Glenn Benson and Kim Shiflett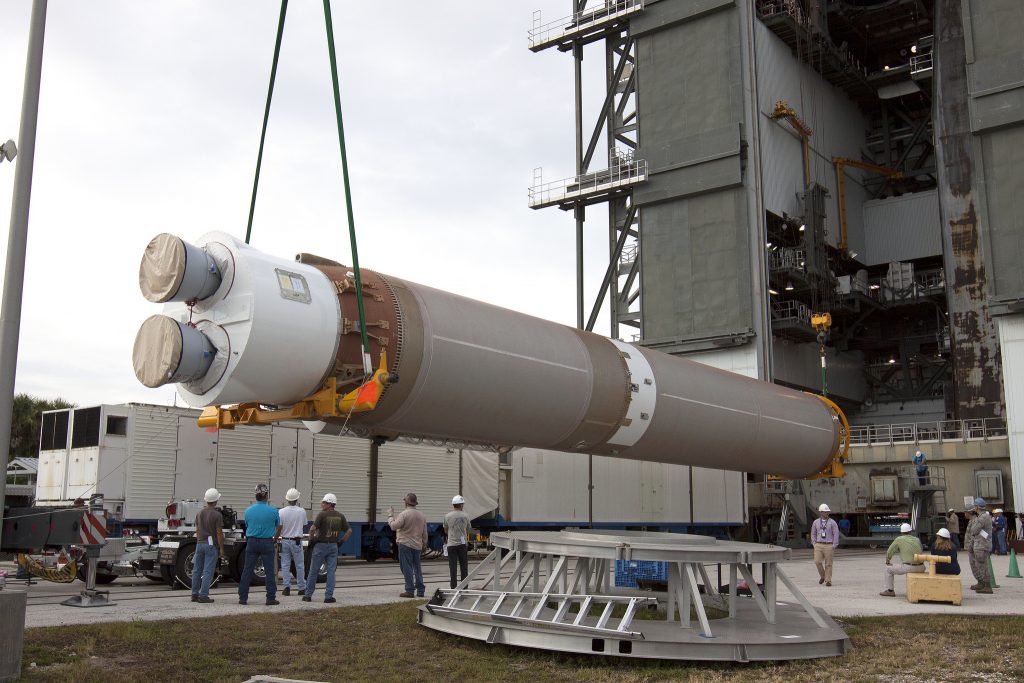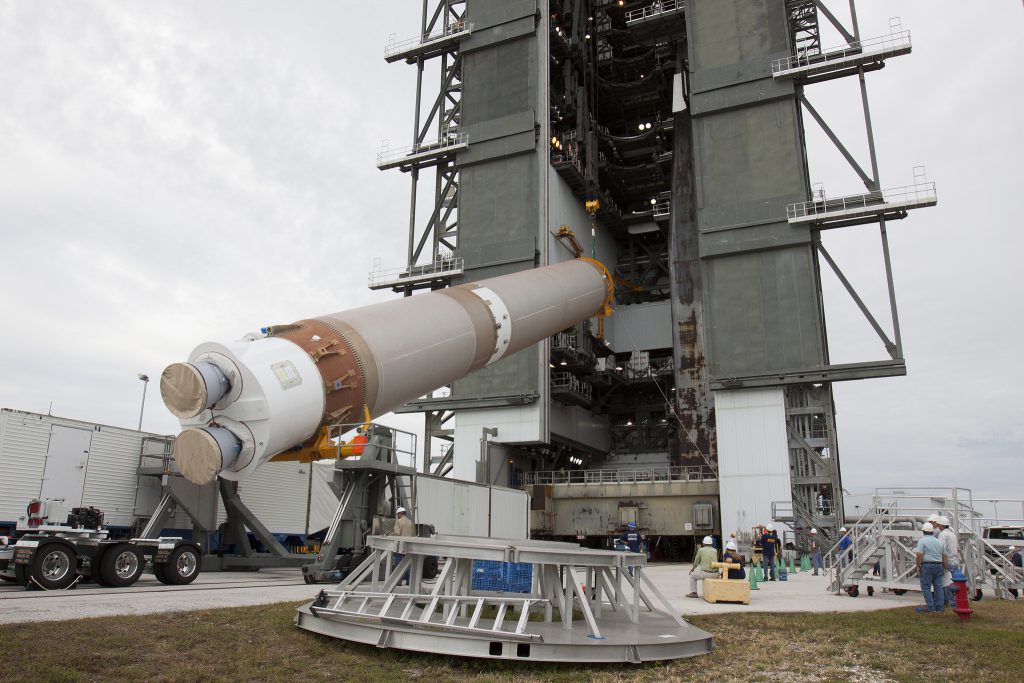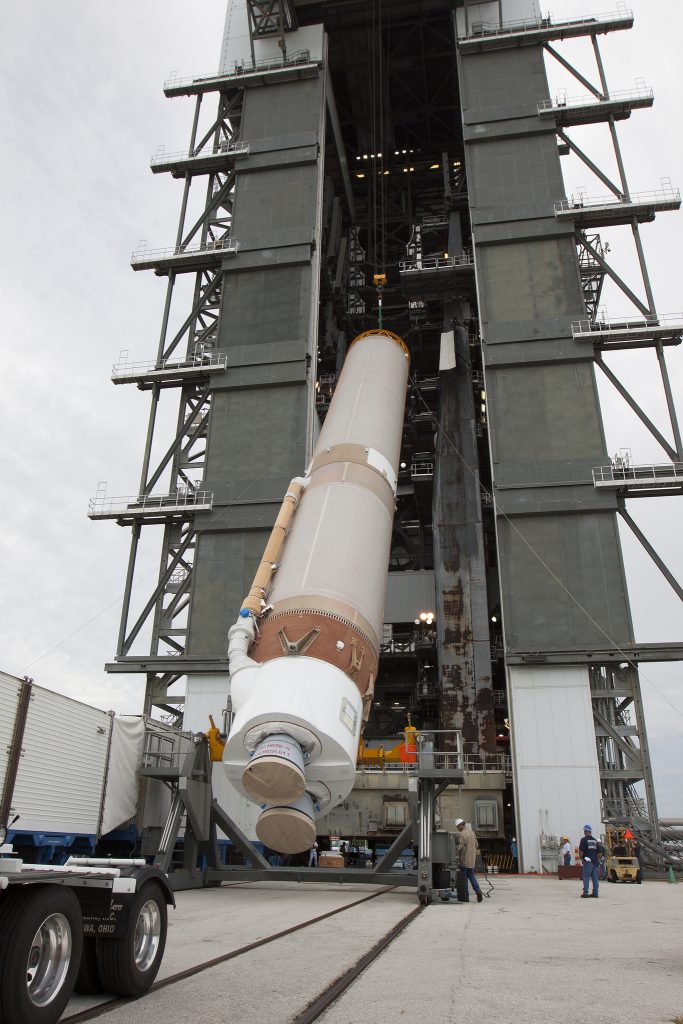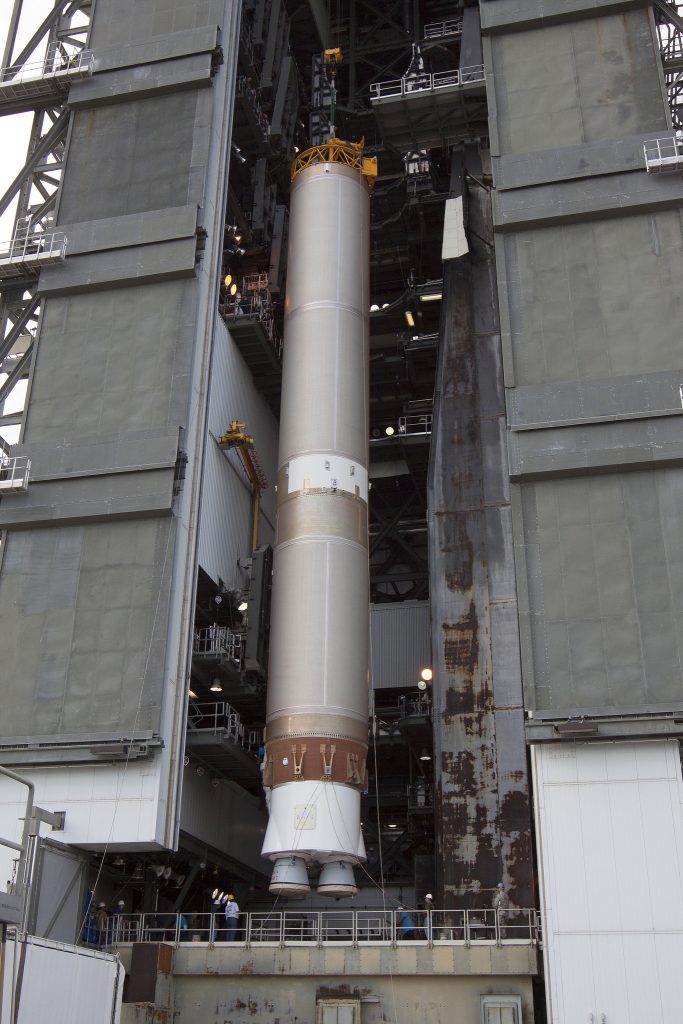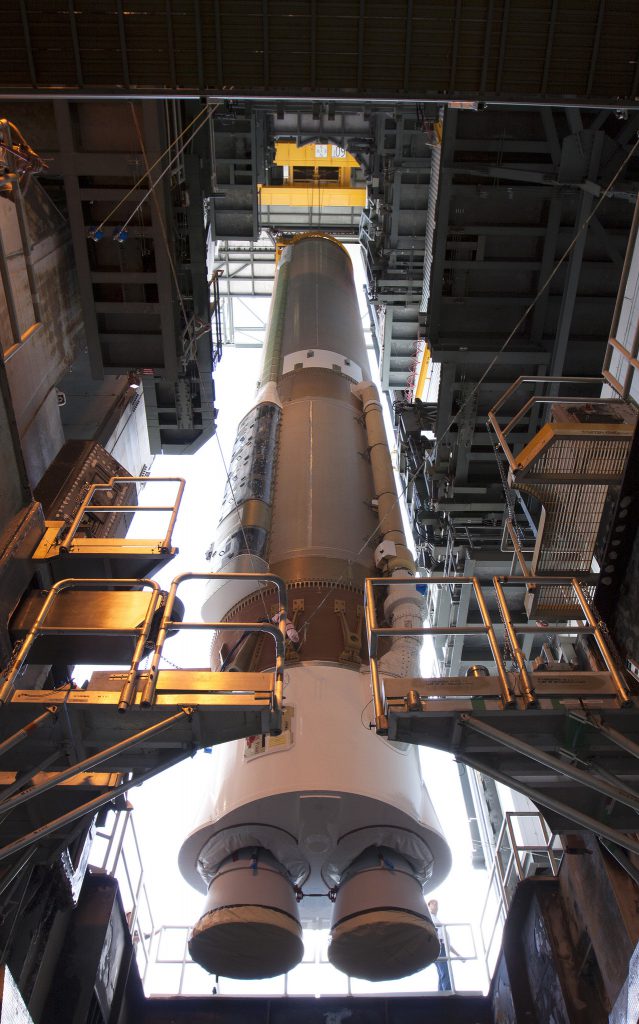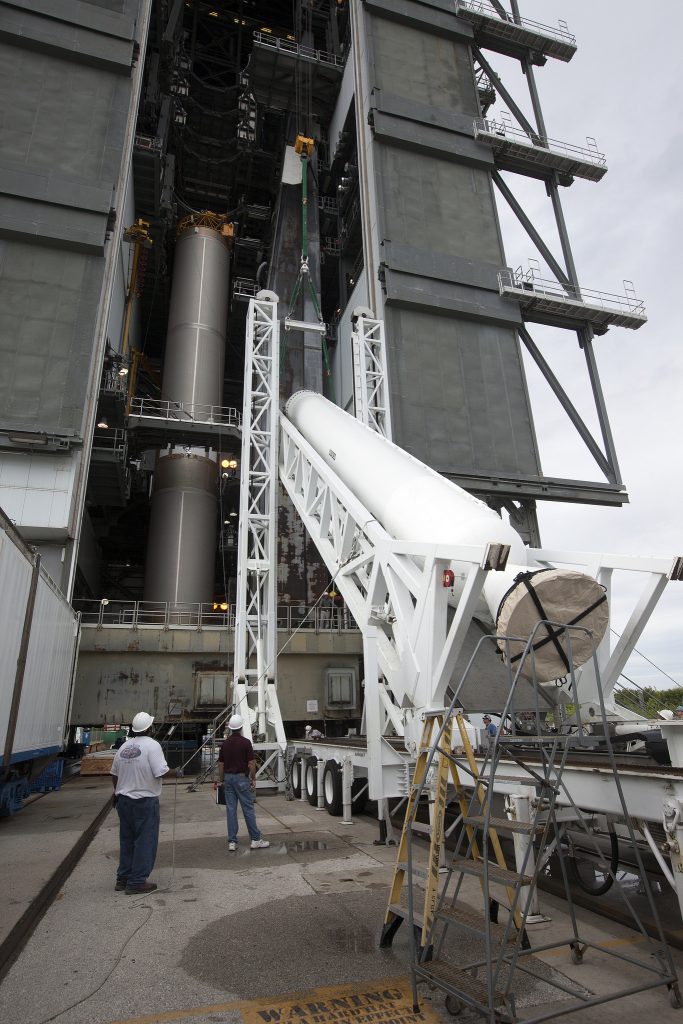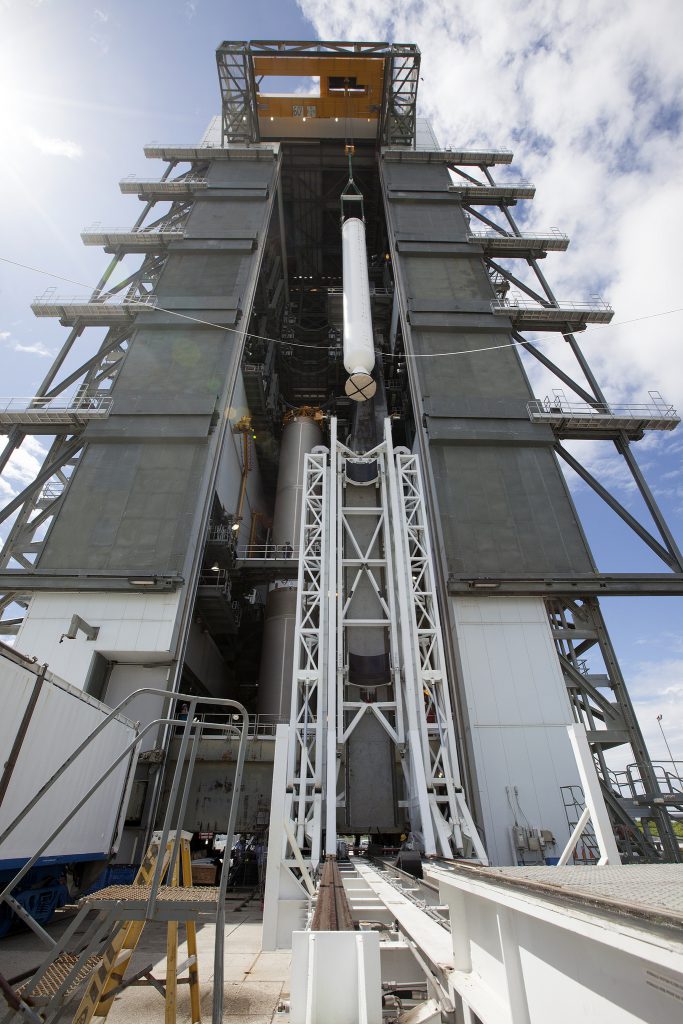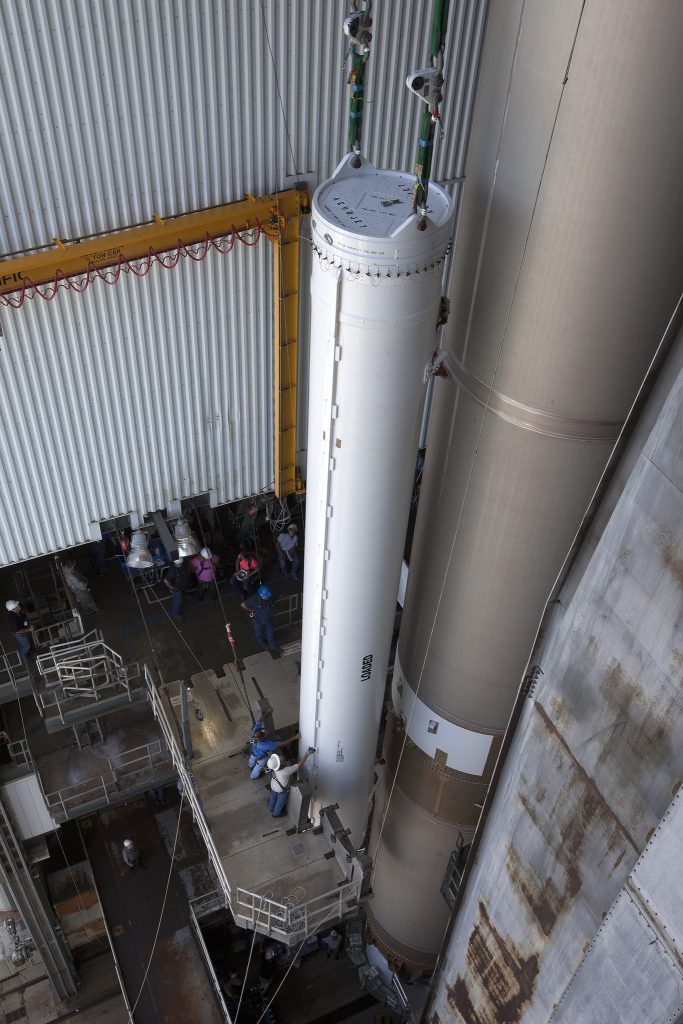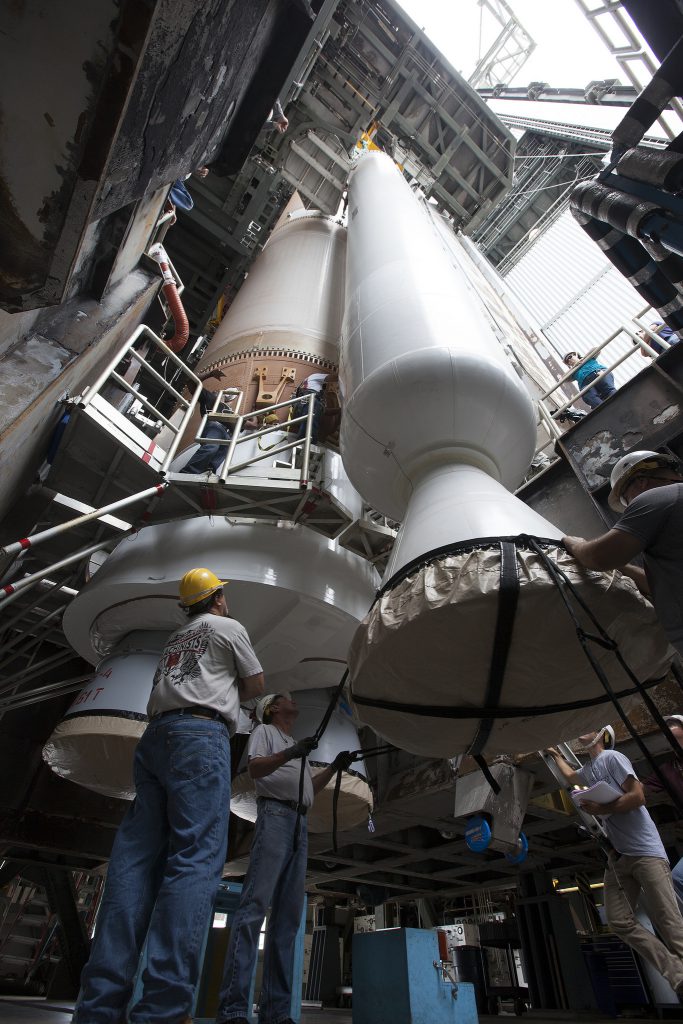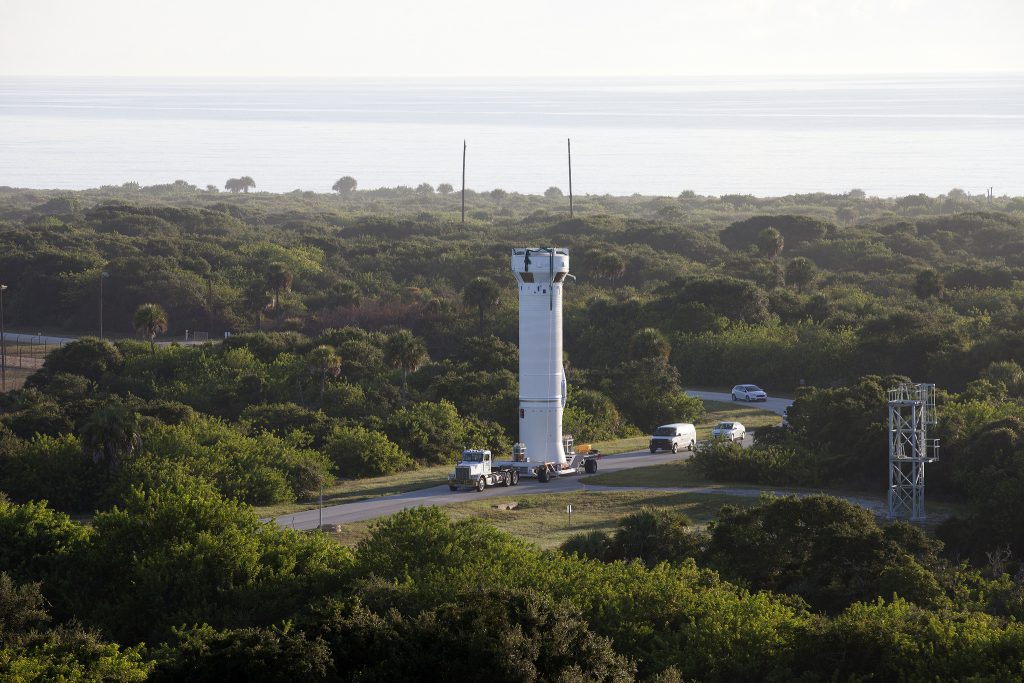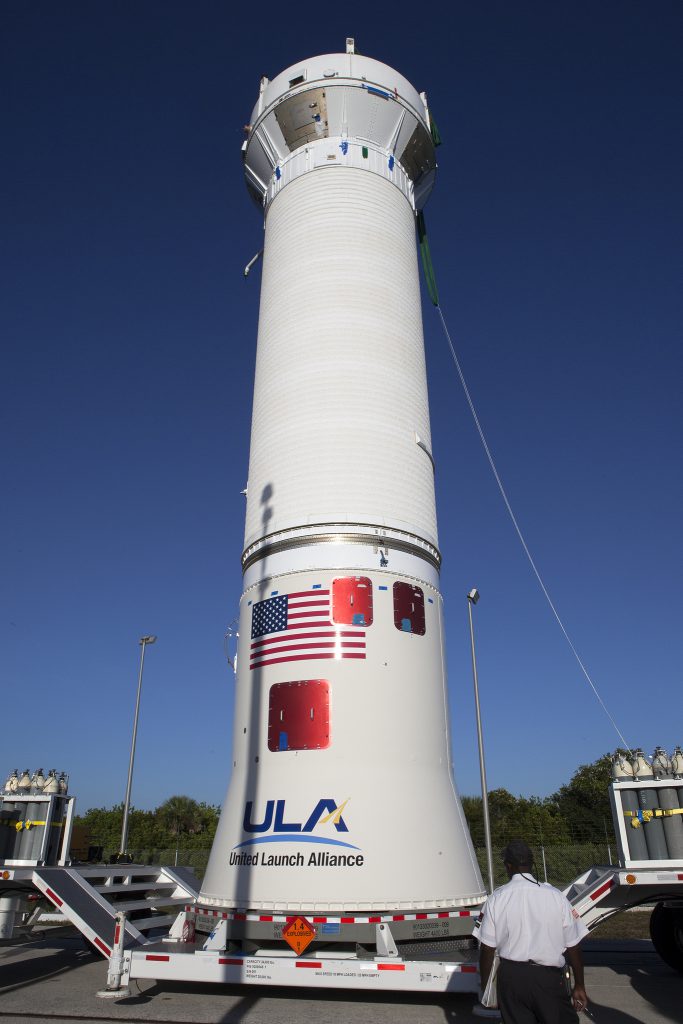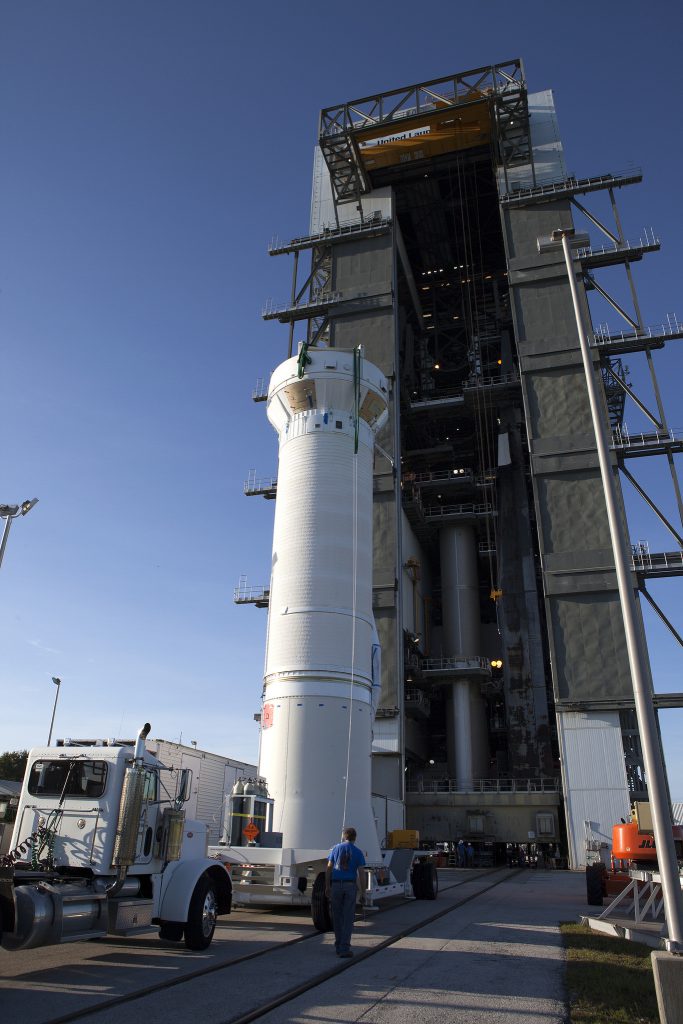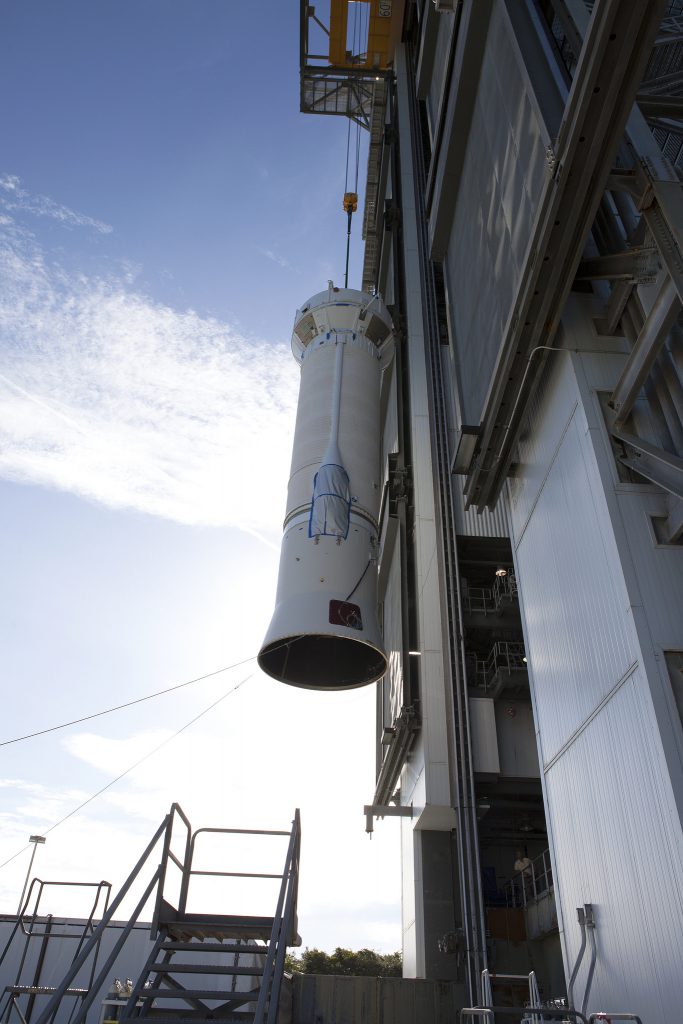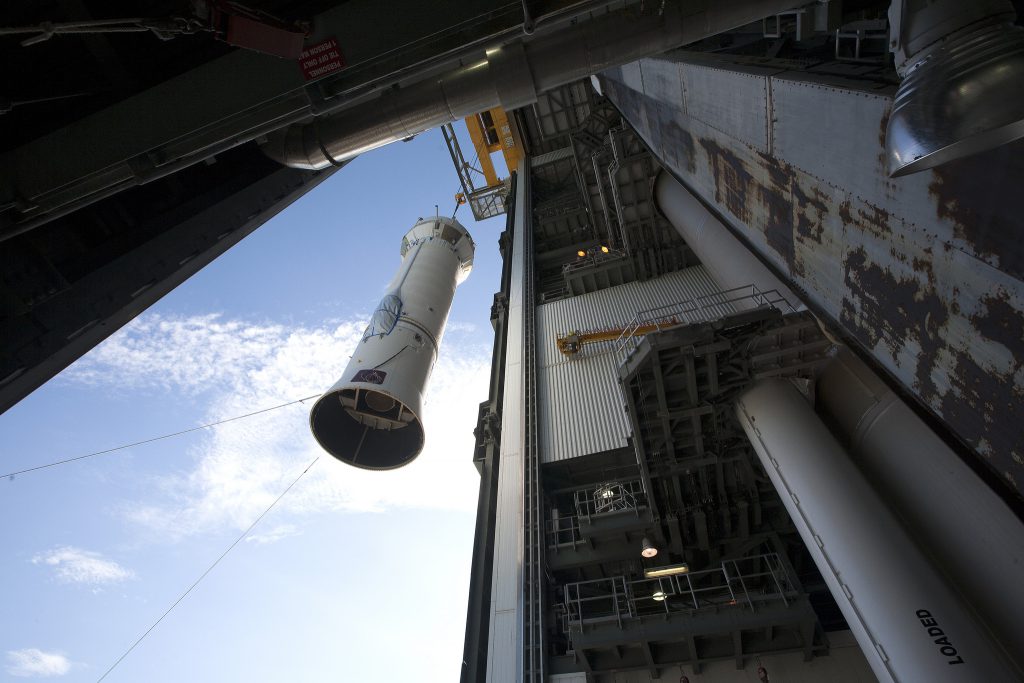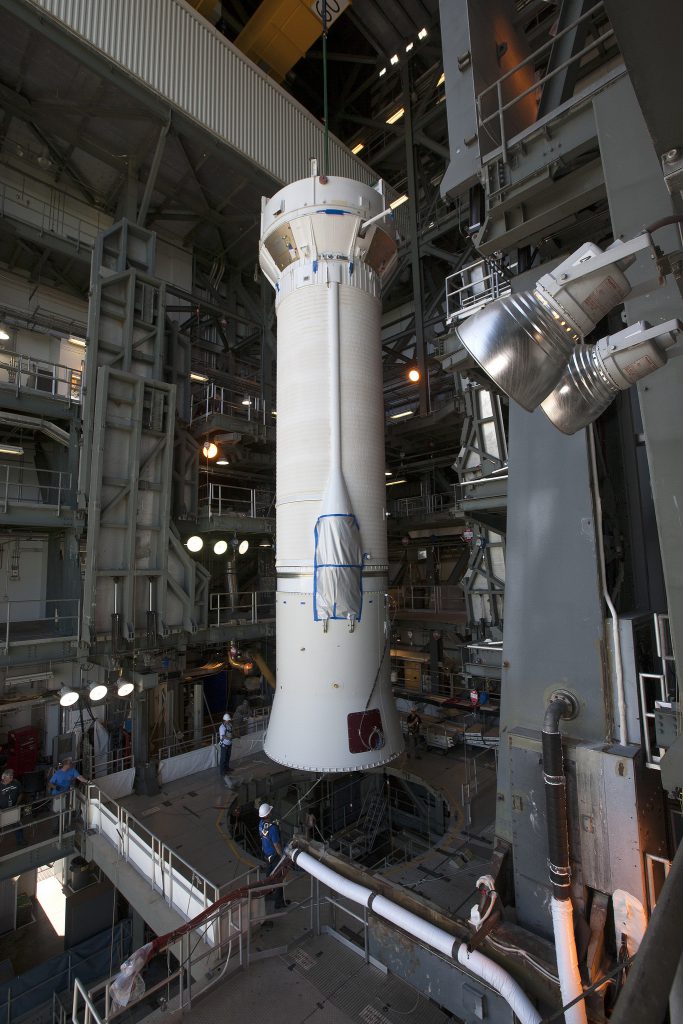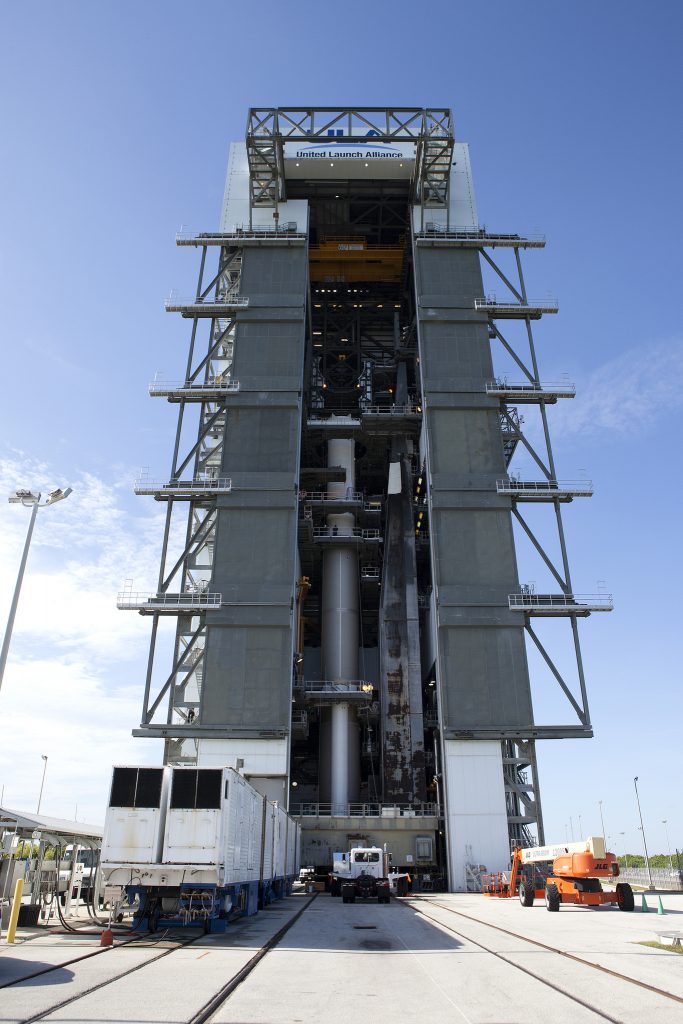 See earlier OSIRIS-REx coverage.
Our Atlas archive.