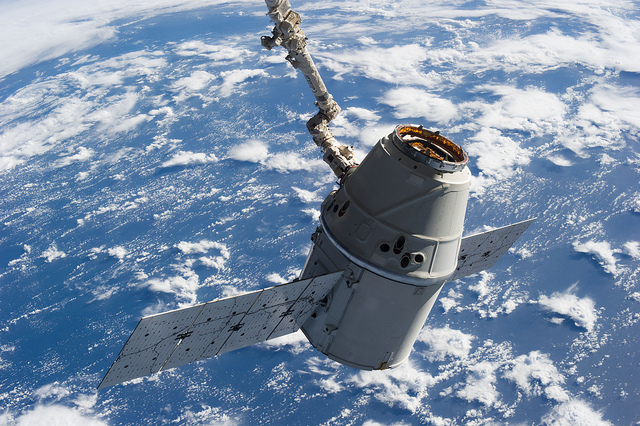 NASA has delayed the award of new contracts for cargo transportation services between Earth and the International Space Station, and eliminated an uncrewed version of Boeing's human-rated CST-100 Starliner capsule from the competition, officials said Thursday.
The agency updated a procurement website Thursday, when the cargo deals were previously scheduled to be awarded, saying the second round of Commercial Resupply Services, or CRS-2, contracts would be announced no later than Jan. 30, 2016.
The notice said the delay will "allow additional time for the government to assess proposals."
NASA is expected to pick at least two companies for CRS-2 contract awards to ensure multiple independent providers can deliver equipment to the space station.
NASA distributed letters Thursday to companies that submitted bids in the CRS-2 competition. Agency officials projected awards in April 2015 when NASA released the CRS-2 request for proposals in September 2014, but that date slipped to June, then September, and to Nov. 5 before today's update.
"CRS-2 is a complex procurement," said Dan Huot, a spokesperson at NASA's Johnson Space Center in Houston. "The anticipated award date has been revised to no later than January 30, 2016, to allow time to complete a thorough proposal evaluation and selection."
Huot said NASA cannot answer questions about the procurement because the agency is still in the process of evaluating proposals.
Kelly Kaplan, a Boeing spokesperson, confirmed that NASA told the company its proposal to use a cargo version of the CST-100 Starliner capsule for resupply missions was no longer under consideration.
The CST-100 crew capsule is one of two commercial spacecraft — along with SpaceX's Crew Dragon — in development to ferry astronauts to and from the space station beginning by the end of 2017.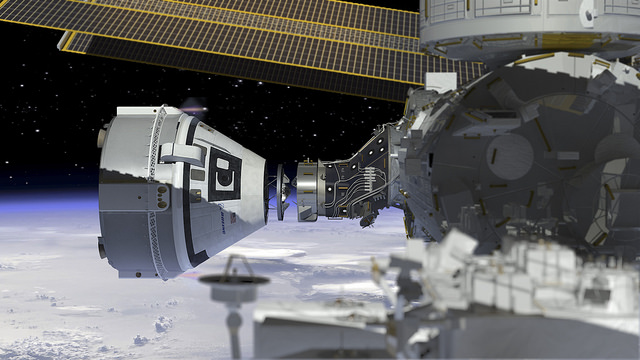 Orbital ATK and Sierra Nevada officials said they are still in the running for new cargo contracts.
"We can confirm that we are still competing for CRS-2, but we do not have any comments specific to the delay in the contract award announcement," said Sean Wilson, an Orbital ATK spokesperson. "We will continue to respond to any additional NASA requests for information. In the meantime, we are 100 percent focused on our upcoming CRS-1 missions and returning Antares to flight in early 2016."
NASA selected Orbital ATK and SpaceX for multibillion-dollar cargo contracts in 2008. Orbital ATK has launched three operational flights to the space station under its CRS contract, with one failure, and SpaceX has launched seven times, also with one failure.
Sierra Nevada refocused development of its Dream Chaser space plane over the last year after losing to Boeing and SpaceX in the commercial crew program. The company received notification Thursday "that the government has decided to re-open discussions with offerers in the competitive range for NASA's CRS-2 contract," according to Krystal Scordo, a spokesperson for Sierra Nevada's Colorado-based space division.
"SNC was selected to re-open discussions regarding its CRS-2 proposal," Scordo wrote in an email to Spaceflight Now.
Sierra Nevada says the Dream Chaser space plane is an all-in-one cargo vehicle, with capability to deliver pressurized and unpressurized equipment, dispose of trash with a detachable cargo module, and come back to Earth with research specimens and hardware in need of refurbishment. The lifting body spaceship, which is designed to launch on top of United Launch Alliance's Atlas 5 rocket, is designed to return to Earth for a runway landing.
A SpaceX spokesperson declined comment on the CRS-2 competition before NASA makes its awards.
The fifth company to publicly disclose its commercial cargo proposal, Lockheed Martin, said it would not comment on its status in a pending procurement. Industry sources have said Lockheed Martin's resupply concept was ousted from the competition earlier this year, but the company has not addressed the reports.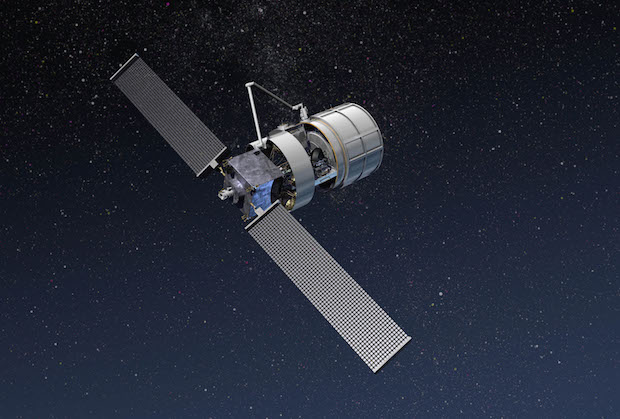 Lockheed Martin's bid included a two-part cargo system featuring the newly-developed Jupiter spacecraft and Exoliner cargo module. The Jupiter satellite would rendezvous with expendable Exoliner supply containers in orbit, ferry them to the space station, then dispose of them.
Officials said the Jupiter spacecraft would be capable of reuse on many missions, loitering in orbit between Exoliner supply launches.
"We feel that our proposal offers value today through affordable, high-capacity space station resupply, and a path forward for tomorrow, through technologies that will power future human deep space missions," said Allison Rakes, a Lockheed Martin spokesperson, in a statement released to Spaceflight Now. "Those missions will need crew habitats, servicing vehicles, and autonomous in-space robotic operations. Our CRS-2 solution is designed to lay the groundwork for all of those important capabilities."
SpaceX and Orbital ATK managers have not unveiled details of their CRS-2 proposals, such as potential upgrades to build on their existing Dragon and Cygnus spacecraft.
Citing delays in the CRS-2 competition, space station managers ordered extra resupply missions from Orbital ATK and SpaceX earlier this year. The additional flights, couched as contract options under the original CRS-1 agreements, give SpaceX a total of 15 cargo launches and Orbital ATK 10 missions, including logistics flights already completed.
Huot said Thursday NASA has not added any more missions to the existing CRS-1 contracts beyond the 15 SpaceX launches and 10 Orbital flights.
The further delay in the cargo award announcement likely means SpaceX and Orbital ATK will resume cargo flights before NASA reveals the CRS-2 contract winners.
Orbital's Cygnus supply freighter is due for launch Dec. 3 aboard ULA's Atlas 5 booster from Cape Canaveral. ULA is looking at whether the liftoff could be moved forward a day, according to Sam Scimemi, director of the International Space Station program at NASA Headquarters.
The next two Cygnus cargo flights are booked to launch on Atlas 5 rockets in December and March while Orbital ATK outfits its Antares booster with new engines to replace the old engines it blames for a launch failure in October 2014. Antares launches are expected to pick up the rest of Orbital's CRS-1 cargo contract beginning in May 2016 from Wallops Island, Virginia.
Scimemi said preparations for SpaceX's next Dragon resupply run — the eighth operational Dragon mission — are proceeding on track for a Jan. 3 launch date, but the schedule depends on flights ahead of the cargo mission in SpaceX's Falcon 9 launch queue.
The Falcon 9 is returning to flight after a June 28 launch mishap, with 11 communications satellites for Orbcomm set for liftoff from Cape Canaveral in early December. Another Falcon 9 launch with the SES 9 television broadcasting satellite will follow with liftoff from Florida in late December.
Email the author.
Follow Stephen Clark on Twitter: @StephenClark1.