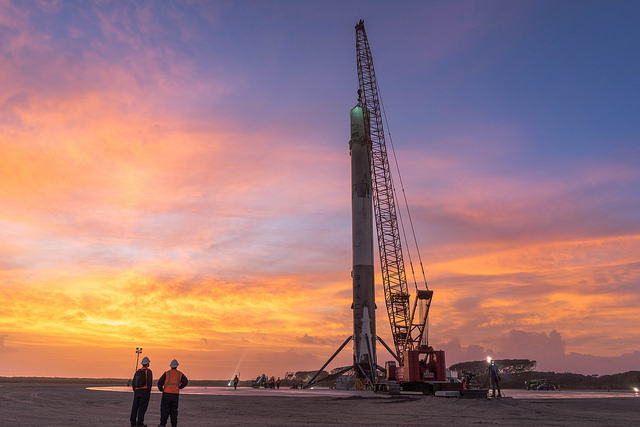 Nearly a month after nailing a landing a rocket landing at Cape Canaveral, SpaceX plans to steer the next flight of a Falcon 9 booster toward a recovery vessel in the Pacific Ocean after a Jan. 17 blastoff from Vandenberg Air Force Base in California.
SpaceX has tried landing the first stage of its Falcon 9 rocket on an ocean-going barge two times in the Atlantic Ocean following launches from Cape Canaveral, but the booster was unable to make a smooth touchdown on either attempt.
An unprecedented flyback maneuver after a Dec. 21 liftoff from Florida ended with a successful descent to a landing zone SpaceX leases from the U.S. Air Force a few miles south of the Falcon 9's Cape Canaveral launch pad, giving the entrepreneurial space transportation company a key achievement on the path toward developing and demonstrating a reusable rocket.
The dramatic landing in Florida last month will be followed on the Falcon 9's next launch by another aim at a landing on SpaceX's recovery barge, dubbed an autonomous spaceport drone ship by the company's founder Elon Musk.
Some of the Falcon 9's future missions with heavy payloads, or with communications satellites destined for high-altitude orbits, will not carry enough propellant reserve to fly back to the launch site. For those flights, SpaceX must master landings offshore if the rocket is to be reused.
The Dec. 21 launch that ended with a successful touchdown at Cape Canaveral carried a relatively light payload, taking 11 refrigerator-sized Orbcomm communications relay stations to a low orbit several hundred miles above Earth.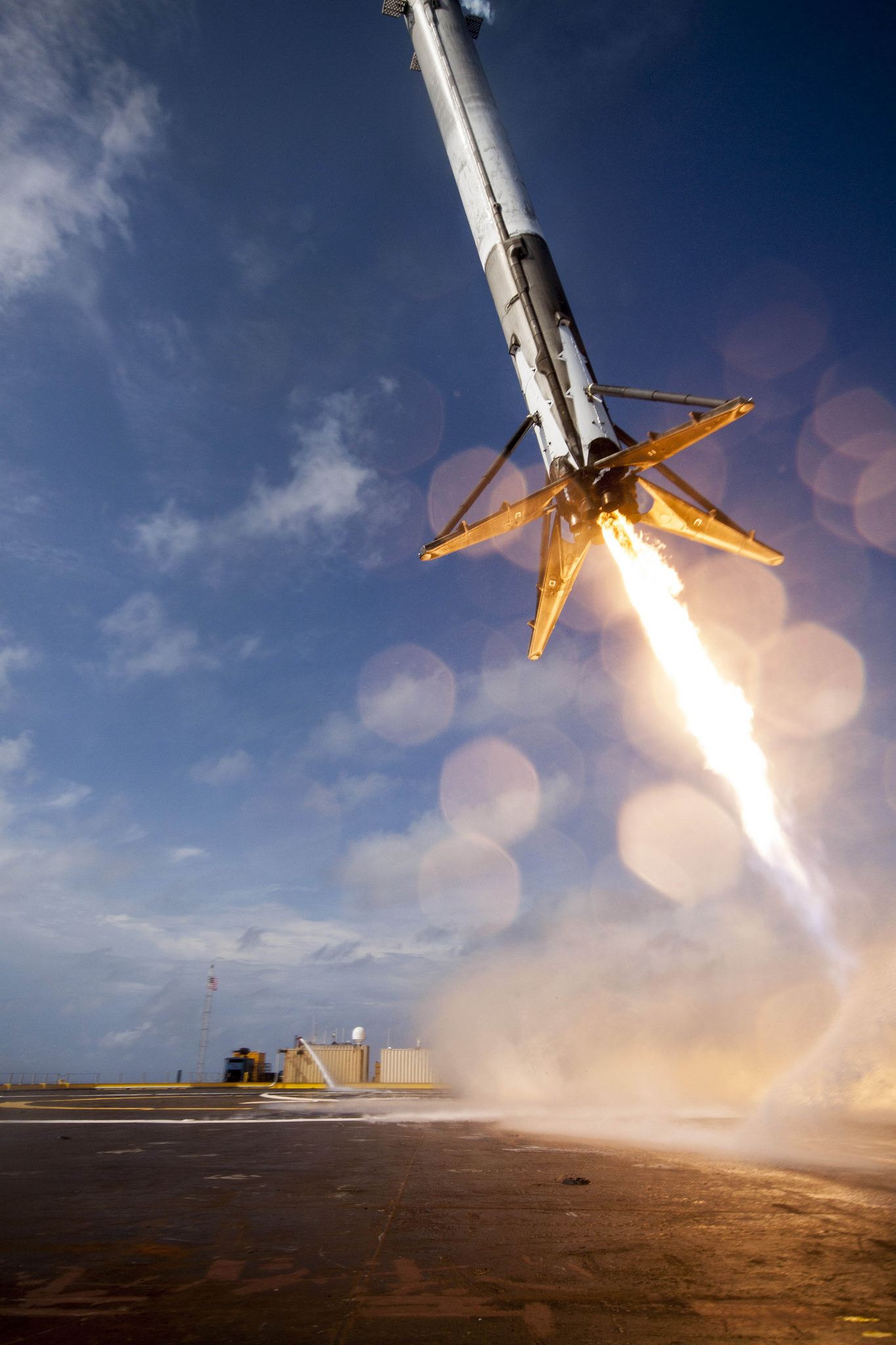 The launch from Vandenberg's Space Launch Complex 4-East will carry the Jason 3 oceanography satellite into orbit. Liftoff is set for a 30-second window Jan. 17 opening at 10:42:18 a.m. PST (1:42:18 p.m. EST; 1842:18 GMT).
While the Falcon 9 rocket's upper stage powers into an orbit about 840 miles (1,354 kilometers) above Earth with the Jason 3 spacecraft, the booster's first stage will use leftover propellant to guide itself toward the landing ship in the Pacific Ocean.
SpaceX confirmed the targeted barge landing Friday, and information from a filing with the Federal Communications Commission indicates the drone ship will be positioned about 186 miles, or 300 kilometers, south of Vandenberg.
Launch crews at the Central California launch base rolled out the Falcon 9 rocket Sunday to prepare for a hold-down firing of the first stage's nine engines Monday.
A flight readiness review held Friday gave approval to continue launch preparations for the Jan. 17 liftoff. A launch readiness review Jan. 15 will be a final formal tag-up between SpaceX, range and payload representatives before the start of the final countdown.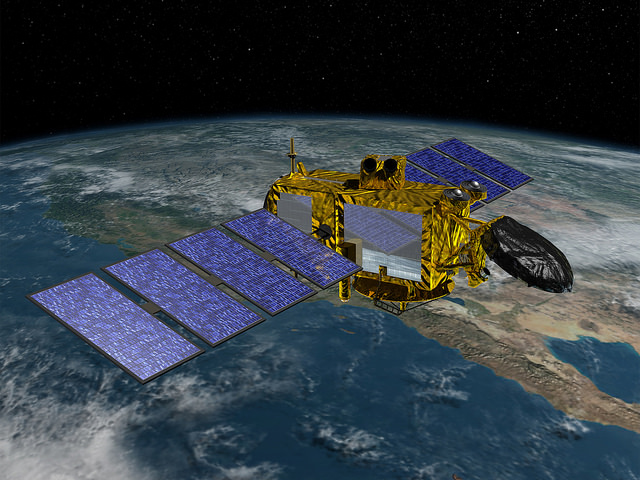 NASA officials reported technicians also encapsulated the Jason 3 satellite inside the Falcon 9 rocket's nose cone Friday, ahead of its attachment atop the launcher's second stage.
Jason 3 is a joint project between NOAA, the French space agency CNES, the European weather satellite agency Eumetsat, and NASA.
The satellite, made by Thales Alenia Space in France, hosts an altimeter to transmit radar pings toward the Earth to measure the height of ocean waves, sea levels, and wind speeds at the ocean surface.
Forecasters from NOAA and Eumetsat will apply Jason 3's measurements to marine and weather forecasts. NOAA says the mission will aid hurricane intensity forecasts, modeling of ocean currents, El Nino outlooks and long-term climate monitoring.
Climate scientists will also use Jason 3's data to track sea level rise and other oceanographic changes attributed to climate change.
Jason 3 will eventually replace a predecessor satellite named Jason 2, which launched in 2008.
Email the author.
Follow Stephen Clark on Twitter: @StephenClark1.