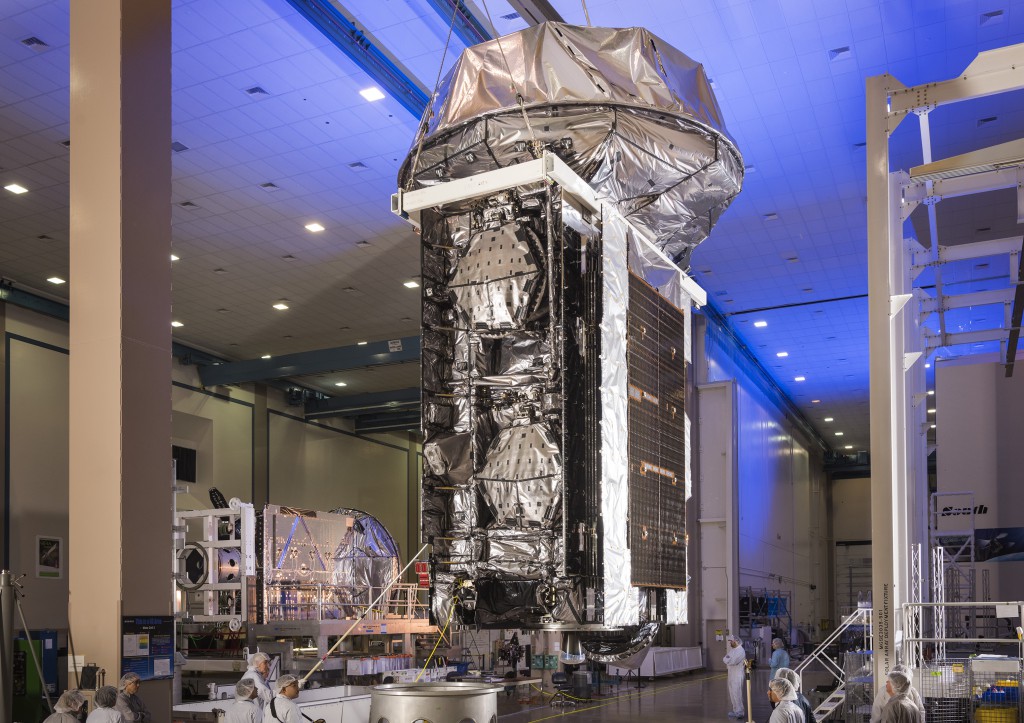 CAPE CANAVERAL — Tucked inside a shipping crate aboard an Air Force C-5 transport aircraft, the Navy's next mobile communications satellite has flown from California to Florida in preparation for liftoff this summer.
The Mobile User Objective System satellite No. 4, built by Lockheed Martin in Sunnyvale, Calif., was shipped Sunday to the Space Coast for its flight aboard a United Launch Alliance Atlas 5 rocket.
Launch is slated for Aug. 27.
It is planned be the third of three military launches in a six-week span for ULA Atlas and Delta rockets this summer at Cape Canaveral, following the GPS deployment on July 15 and an Air Force communications satellite flight on July 22.
Atlas 5 rockets successfully launched the first three MUOS satellites in 2012, 2013 and in January. The craft were launched to cover the Pacific, continental U.S. and Atlantic regions, respectively.
The Navy is fielding a constellation of four primary satellites and one in-space spare to cover the entire planet for its new mobile smart-phone communications network.
"MUOS is a game-changer in communications for every branch of our military, which all have mobile users who will benefit from these new capabilities," said Iris Bombelyn, Lockheed Martin's vice president for narrowband communications.
MUOS 4 will be processed at the commercial Astrotech facility in Titusville, where it will be tested, fueled and encapsulated in the rocket's nose cone. Delivery to the Atlas 5 assembly building for mating to the launch vehicle will occur in mid-August.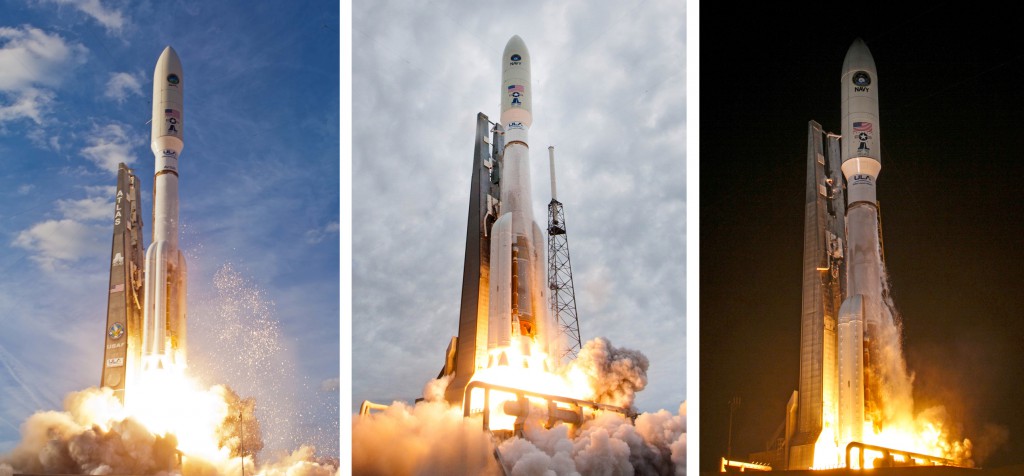 At 15,000 pounds, the MUOS satellites are the heaviest payloads ever launched by Atlas-Centaur rockets.
The most-powerful variant of the Atlas 5 carries the MUOS satellites aloft, the 551 configuration with five strap-on boosters, a large fairing and a single-engine Centaur.
The Centaur performs a three-burn, three-hour mission to deliver the satellite into a high-perigee geosynchronous transfer orbit.
At the heart of the MUOS communications payload is two gold mesh, umbrella-like antenna reflectors, one to provide the same type of UHF communications like previous Navy spacecraft and the other offering modernized capabilities that the new system will create.
Each MUOS satellite has 16 times the capacity of the Navy's aging UHF satellite constellation.
The launch will be the 56th Atlas 5 rocket since 2002 and the 22nd overseen by the Air Force since 2007. For United Launch Alliance, it's the company's 99th launch overall since 2006 and the eighth this year.
See our Atlas archive.