The third Space Base Infrared Systems Geosynchronous Earth Orbit, or SBIRS GEO Flight 3, was hoisted atop the Atlas 5 on Jan.12 to complete the pre-flight assembly of the 189-foot-tall rocket for launch.
The United Launch Alliance booster will deploy U.S. military satellite on Jan. 19, departing from Cape Canaveral during a 40-minute launch window that opens at 7:46 p.m. EST (0046 GMT).
The Lockheed Martin-built craft will help to modernize a worldwide constellation of satellites used to spot enemy missile launches and sound the alarm of the threat to either the homeland, military forces on the battlefield or allied nations.
SBIRS GEO Flight 3 was delivered to the Vertical Integration Facility adjacent to Complex 41 and hoisted atop the two-stage Atlas 5 rocket. The satellite is shrouded in an aluminum fairing 14 feet in diameter and 39 feet long.
"With its launch, the addition of GEO Flight 3 into the constellation will greatly enhance SBIRS' ability to provide resilient, space-based infrared surveillance capabilities for decades to come," said David Sheridan, vice president of Lockheed Martin's Overhead Persistent Infrared systems mission area.
Credit: United Launch Alliance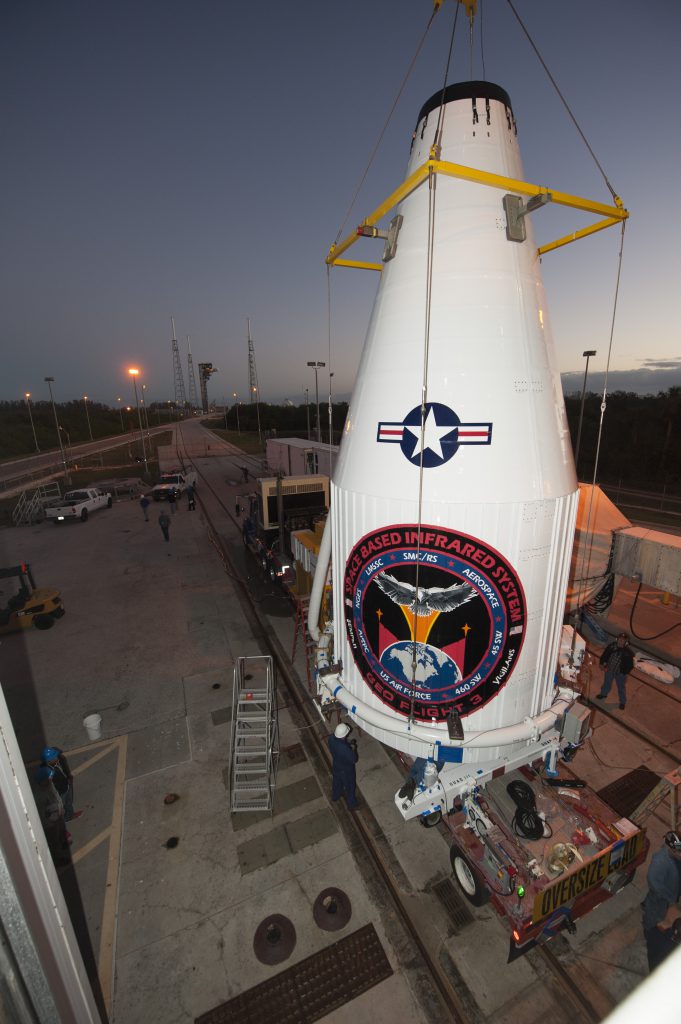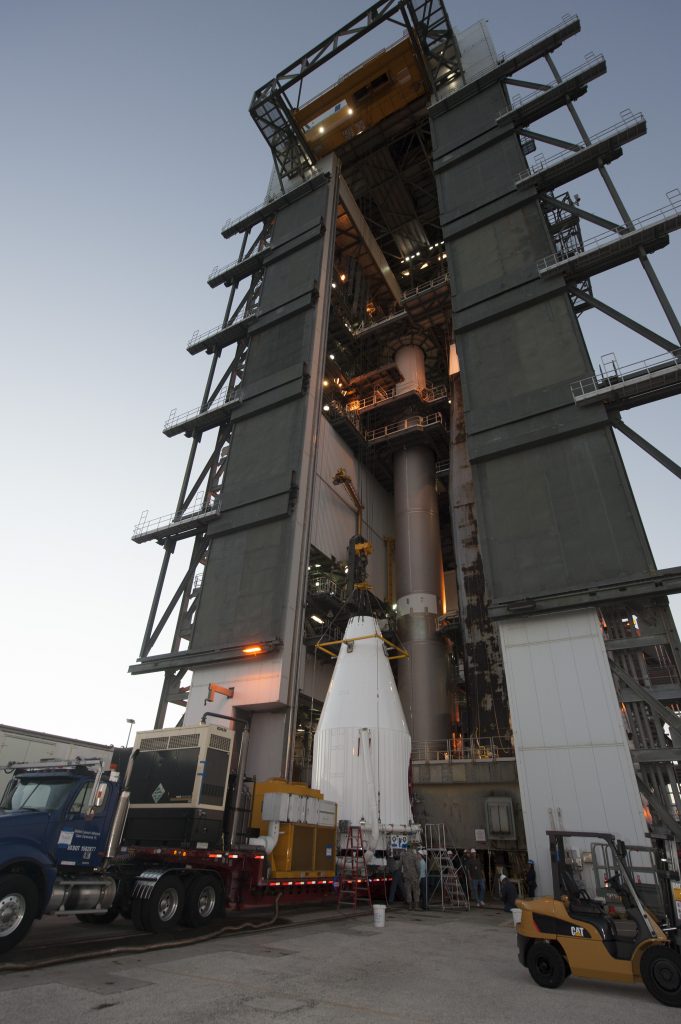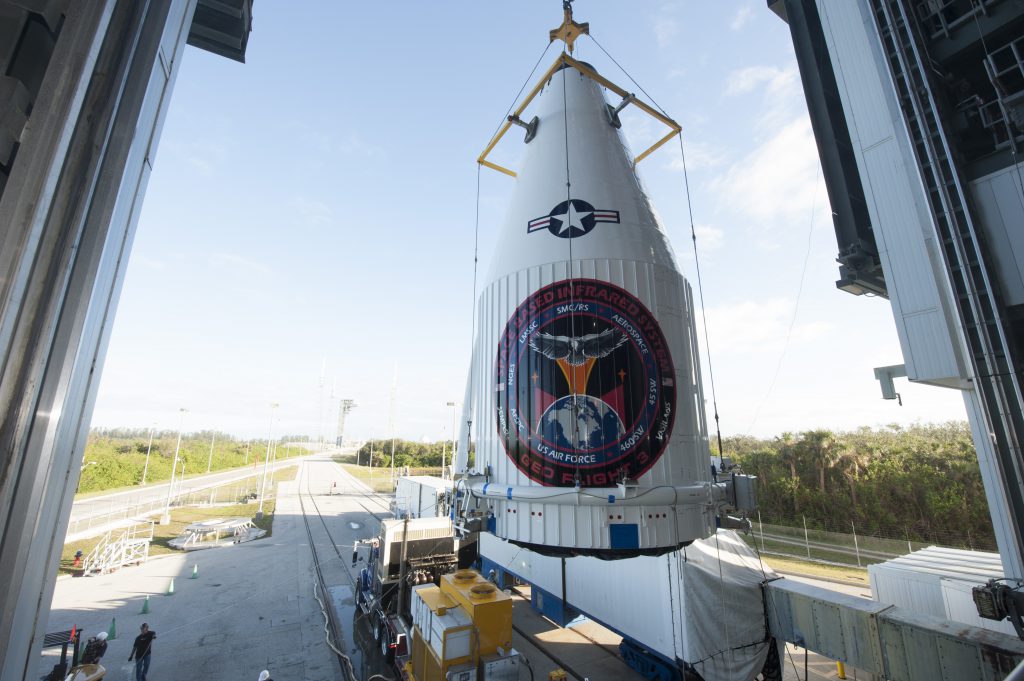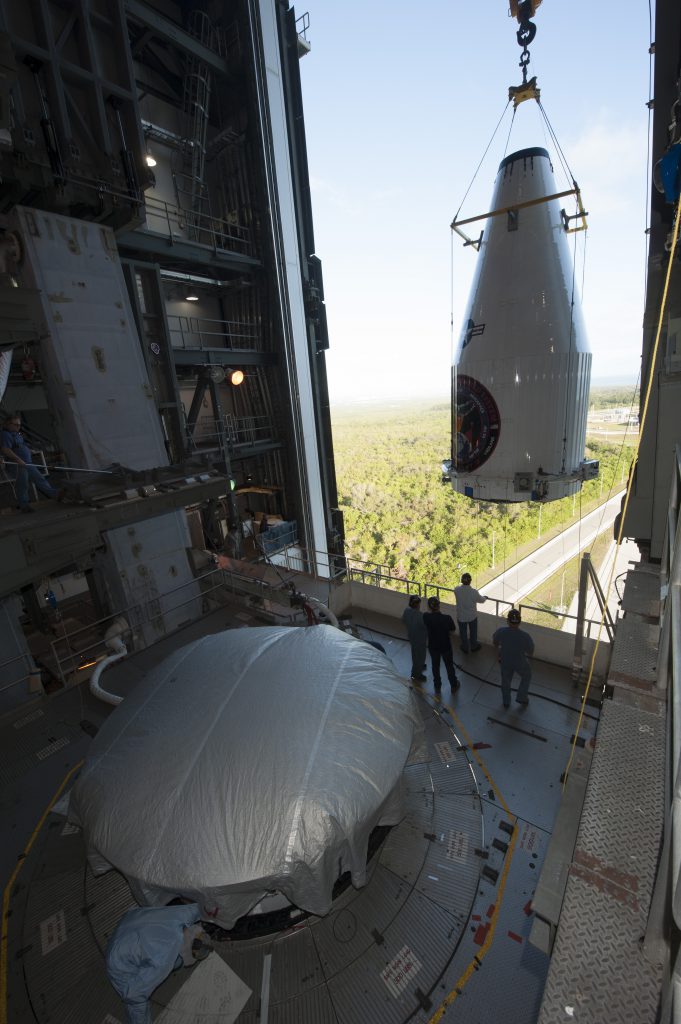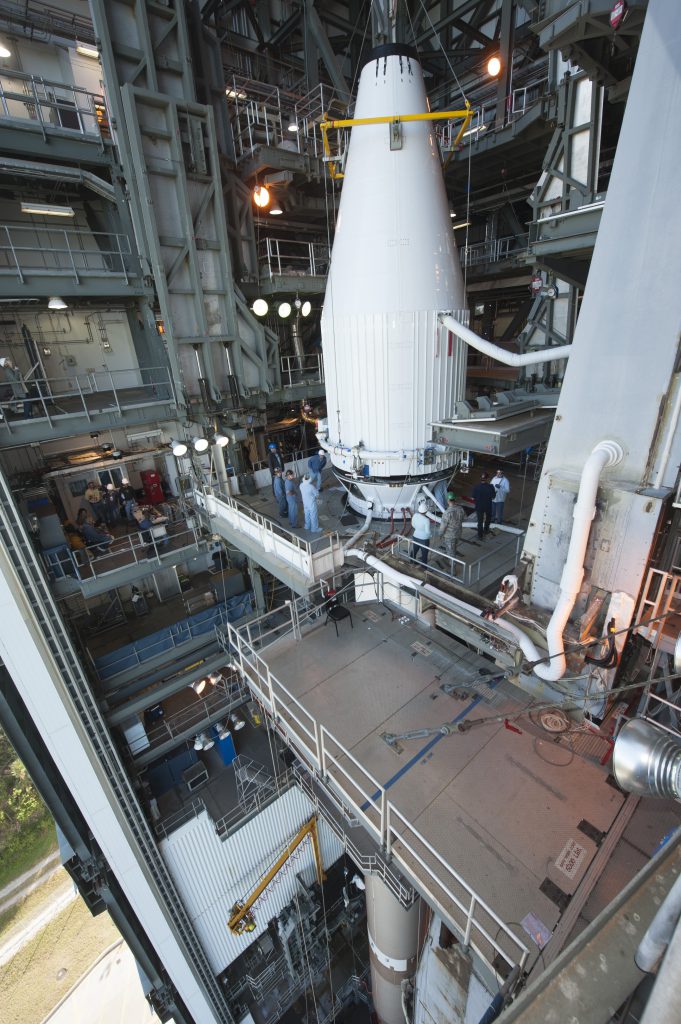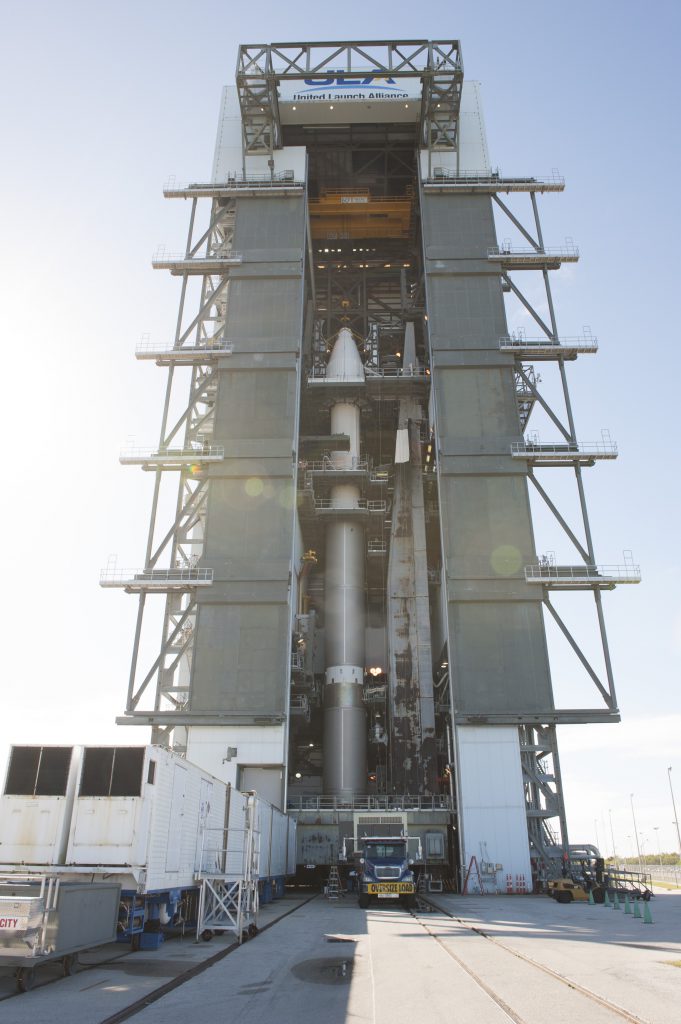 See earlier SBIRS GEO Flight 3 coverage.
Our Atlas archive.