CAPE CANAVERAL — Delivering two-and-a-half million pounds of ground-shaking thrust at takeoff, more than any rocket flying from Cape Canaveral these days, the mighty vehicle was rolled from its assembly building to the launch pad Monday for Wednesday's early morning blastoff.
The United Launch Alliance Atlas 5 rocket, equipped with five strap-on solid-propellant boosters for added performance, will launch the Navy's MUOS 4 mobile communications satellite at 5:59 a.m. EDT (0959 GMT). The available launch window extends to 6:43 a.m. EDT.
The booster was wheeled out aboard a mobile launcher platform, emerging from the hangar where the rocket's two stages and the payload were integrated over the past few weeks.
The slow drive from the 30-story Vertical Integration Facility to the launch pad used a pair of specially-made "trackmobiles" to carry the rocket's 1.4-million pound launching platform along rail tracks for the 1,800-foot trip.
The 206-foot-tall rocket will launch the MUOS satellite into geosynchronous transfer orbit. Deployment of the payload occurs three hours into flight.
The rocket is flying the 551 vehicle configuration. The version features two stages, five solids and an 18-foot-diameter nose cone. It is powered off the launch pad by an RD AMROSS RD-180 main engine and Aerojet Rocketdyne solids. The Centaur upper stage has an Aerojet Rocketdyne RL10C-1 cryogenic engine.
Countdown clocks begin ticking Tuesday night, seven hours before launch, leading to activation of the rocket, final testing and system preps. Fueling will be underway by 4 a.m. EDT.
There is a 70 percent chance of acceptable weather for Wednesday's launch opportunity. Cumulus clouds will be the main concern.
"A tropical wave (formerly Tropical Storm Erika) is in the Eastern Gulf of Mexico with the trough extending into Central Florida with cloudy conditions. The tropical wave is expected to lift north over the next 24 hours with showers and isolated thunderstorms developing over Central Florida this afternoon," Air Force weather forecasters say.
"On launch day, the wave looks to be in the Northern Gulf of Mexico extending into North Florida with the greater shower threat to the north. Over Central Florida, there is a coastal shower threat during the count with thunderstorms developing after the count near the noon hour. The primary concern for launch is cumulus clouds."
The launch time outlook calls for scattered low- and high-level clouds, coastal showers, good visibility, southerly winds of 10-14 knots and a temperature of 80 degrees F.
See earlier MUOS 4 coverage.
Our Atlas archive.
Photo credit: United Launch Alliance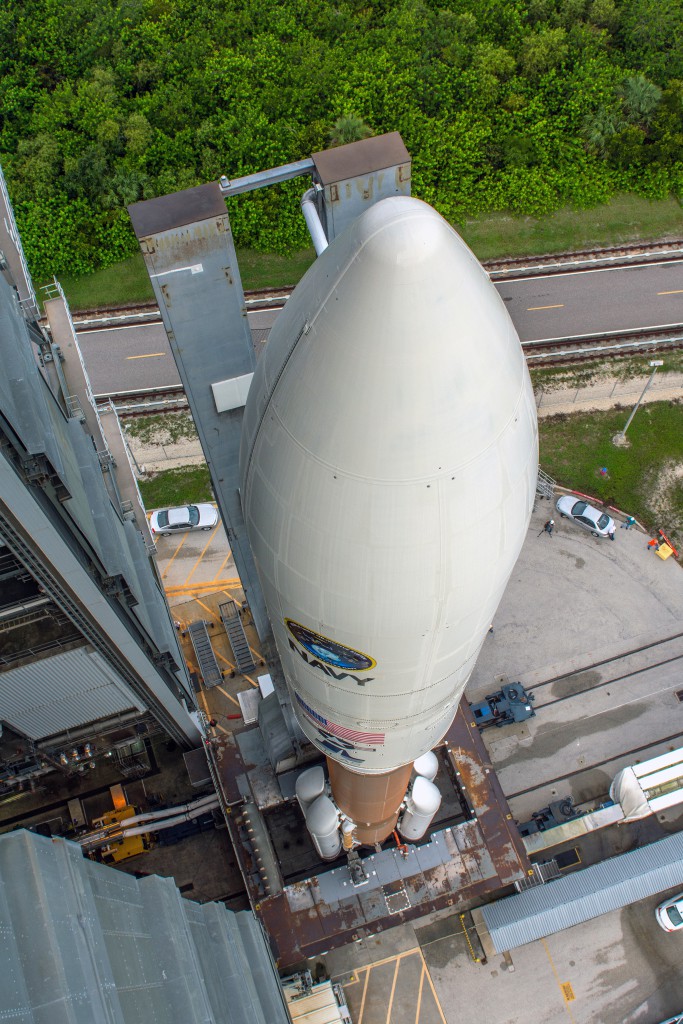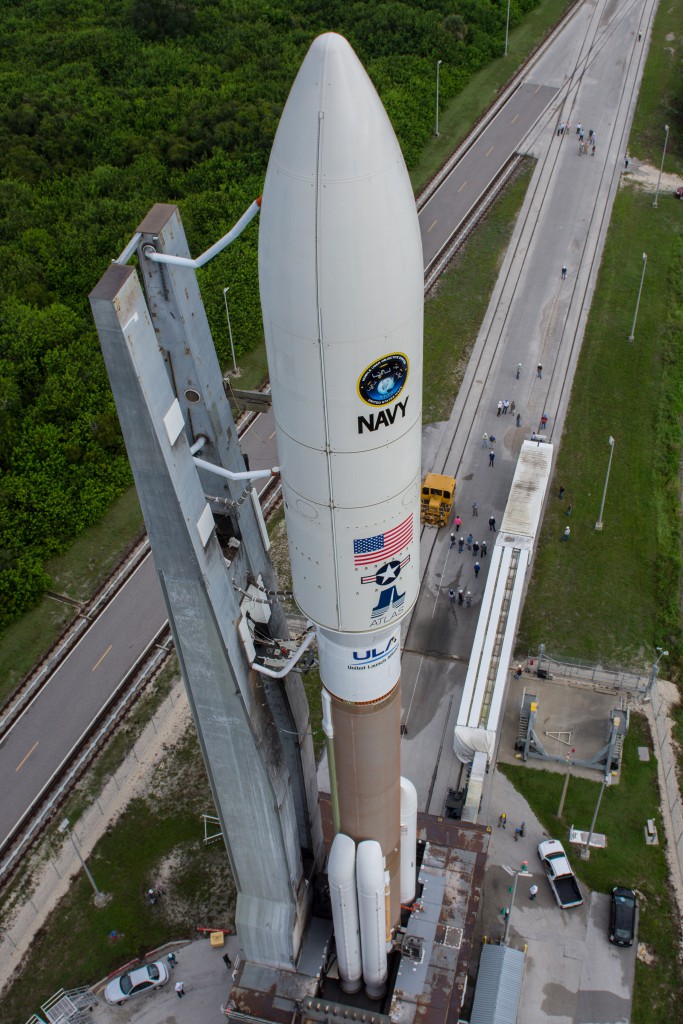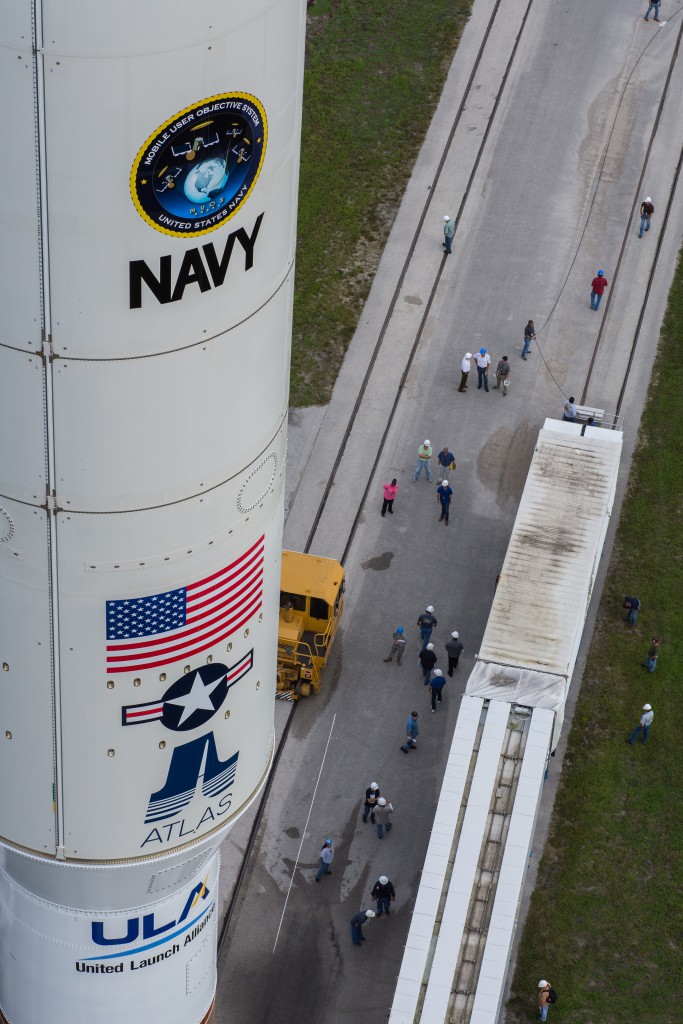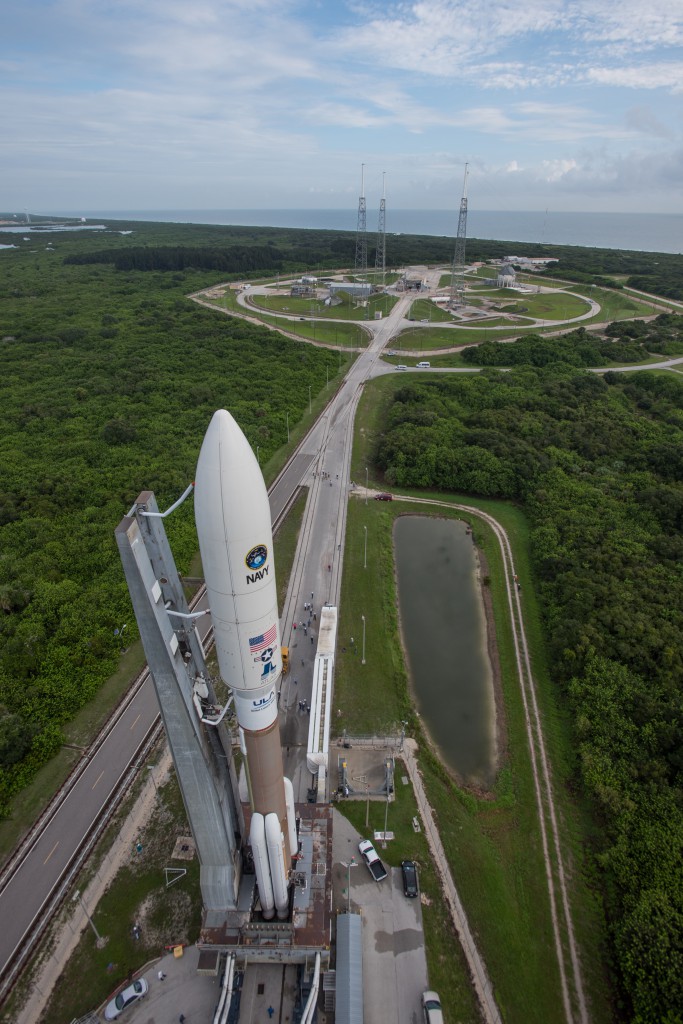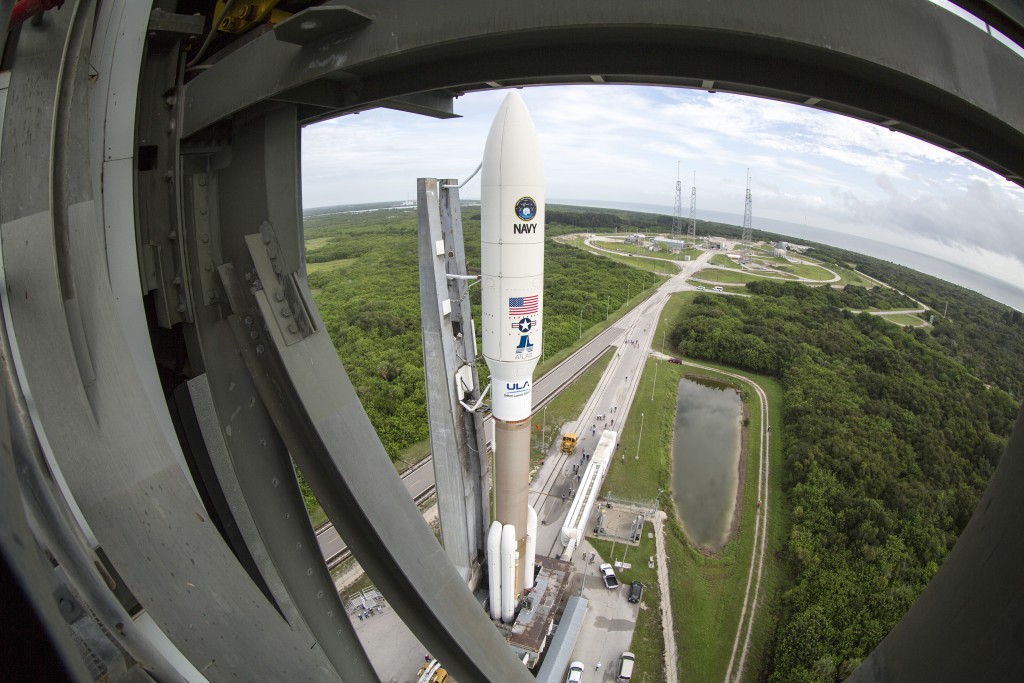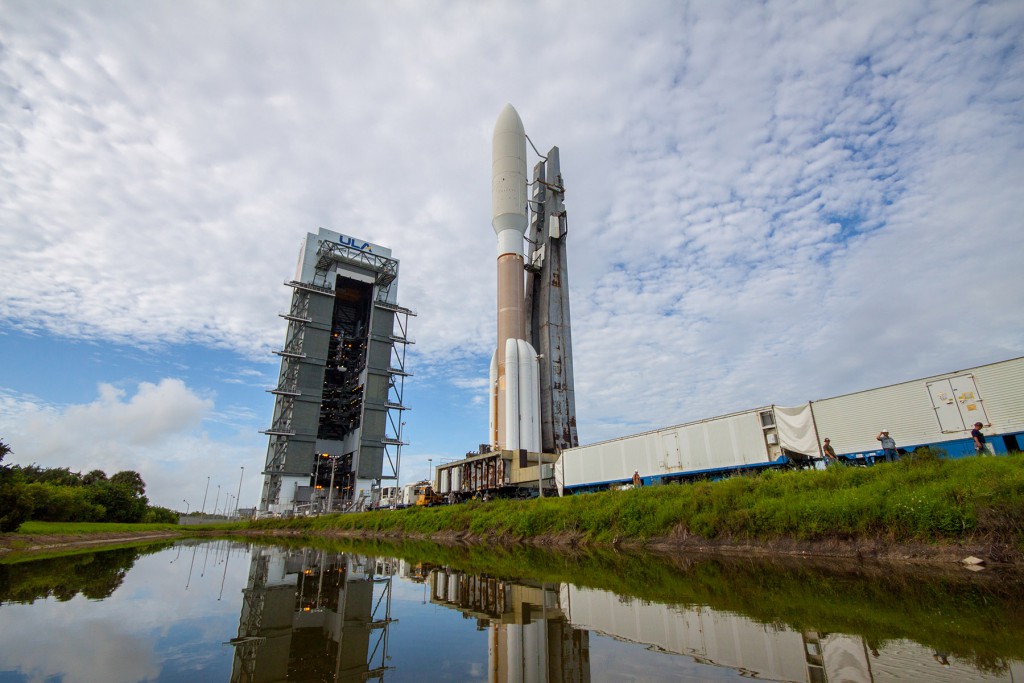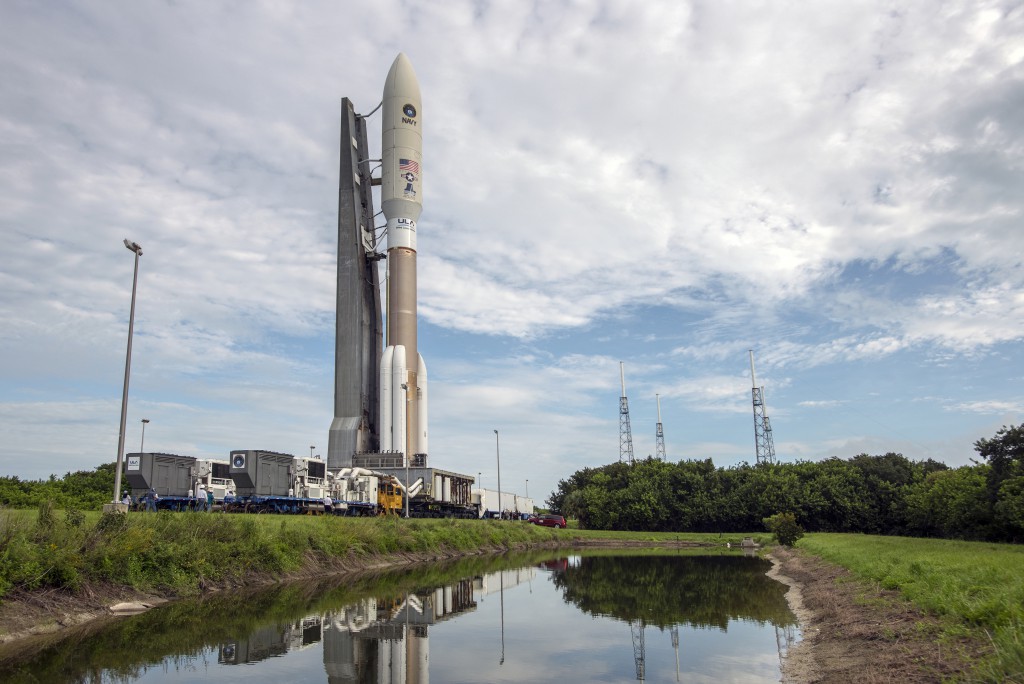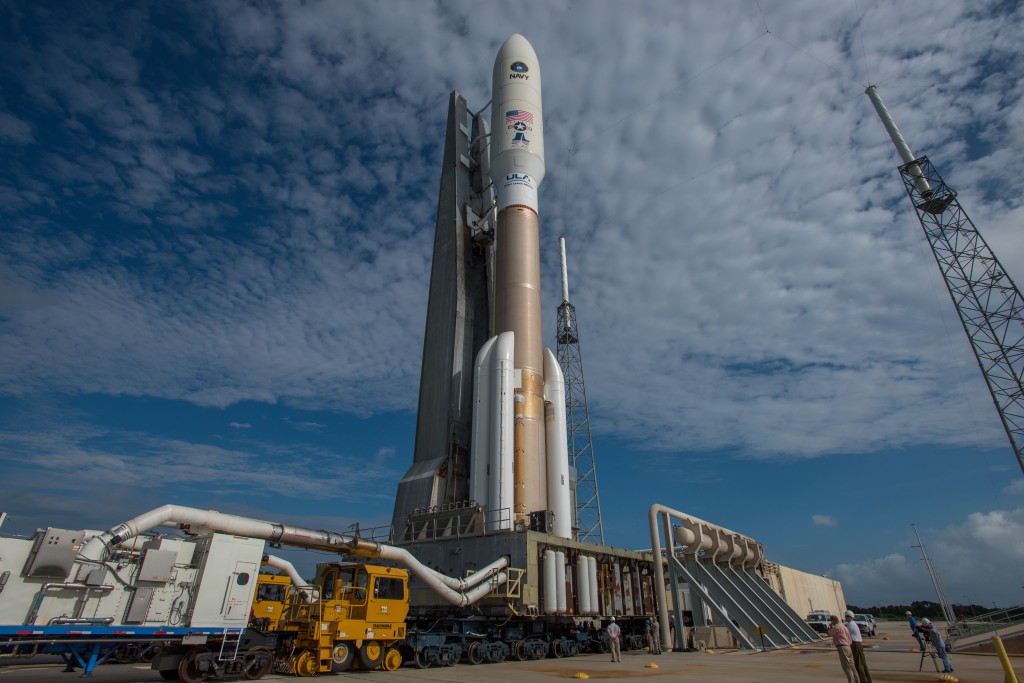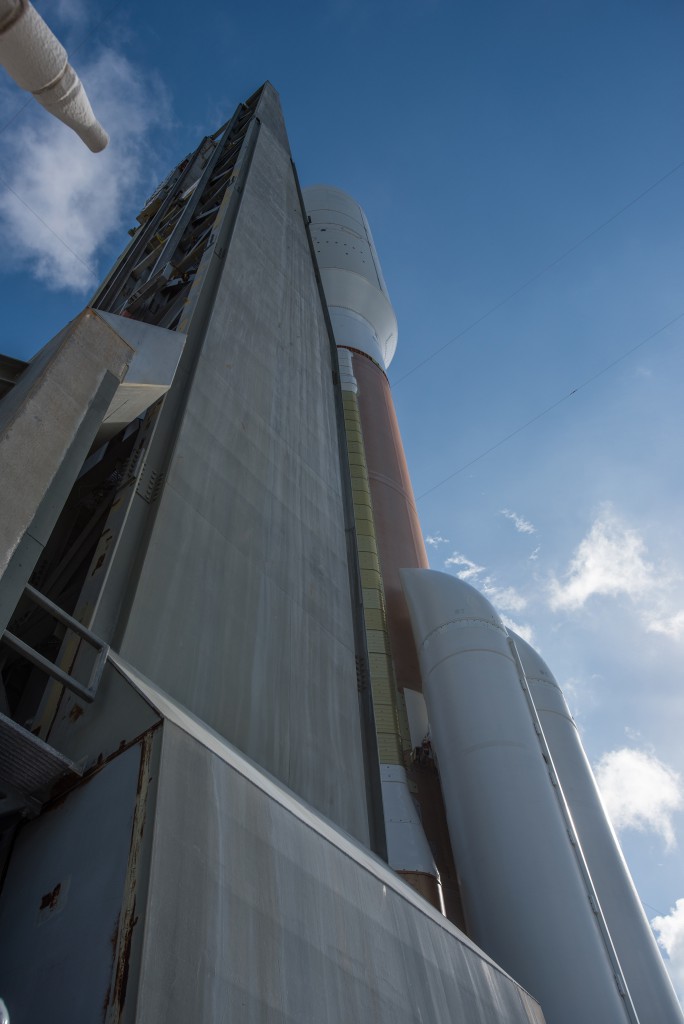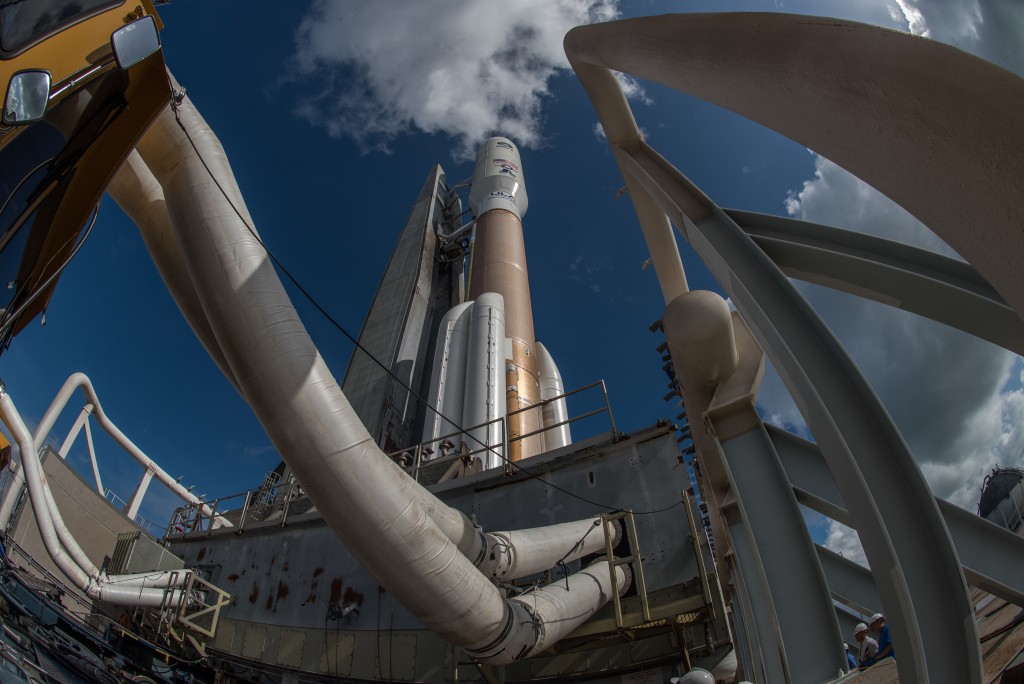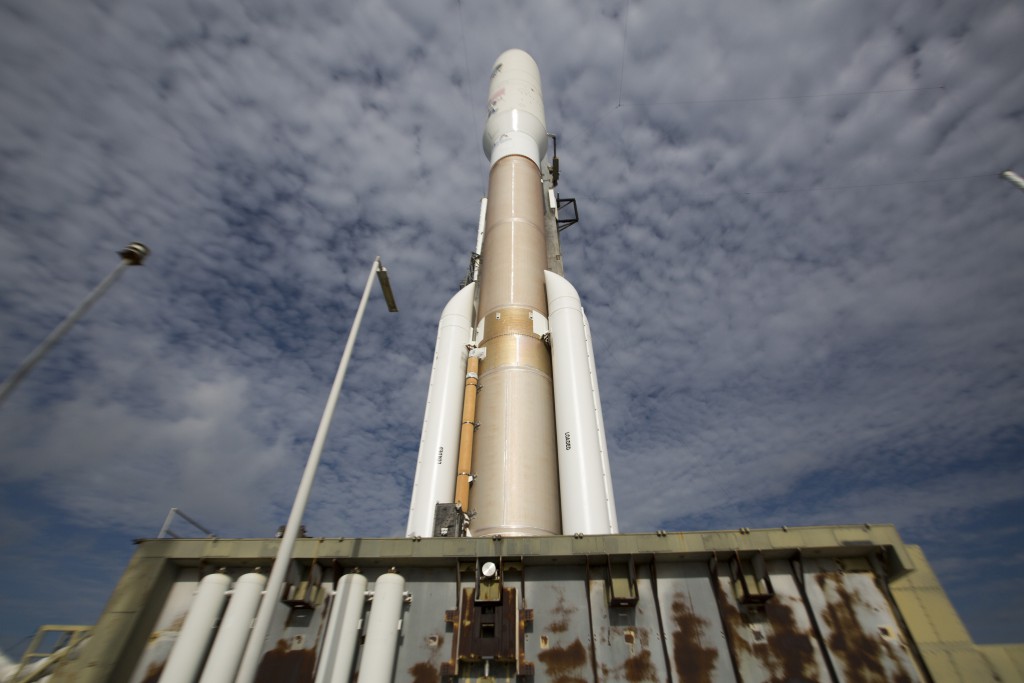 Photo credit: United Launch Alliance