A United Launch Atlas 5 rocket is set to loft three military satellites for the U.S. Air Force on a mission codenamed AFSPC 11. This timeline shows the major mission events planned over a six-hour flight to a near-geostationary orbit.
The 197-foot-tall (60-meter) rocket, propelled by an RD-180 main engine and five solid rocket boosters, is set for liftoff during a launch window Saturday that opens at 7:13 p.m. EDT (2313 GMT) and closes at 9:11 p.m. EDT (0111 GMT Sunday).
The AFSPC 11 mission will be the 77th flight of an Atlas 5 rocket, and the third Atlas 5 launch of 2018.
A military communications satellite named CBAS, or Continuous Broadcast Augmenting SATCOM, is the forward payload in the Atlas 5's upper shroud. A spacecraft named EAGLE, which contains several military experiments including a separating subsatellite named Mycroft, is in the aft position inside the Atlas 5 payload fairing.
The artist's concepts posted below show generic payload illustrations used on previous missions.
Read our mission preview story for details on the launch.
T+0:00:01.1: Liftoff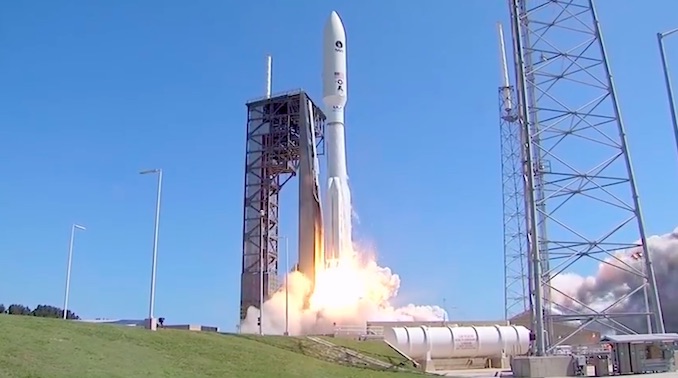 T+0:00:34.4: Mach 1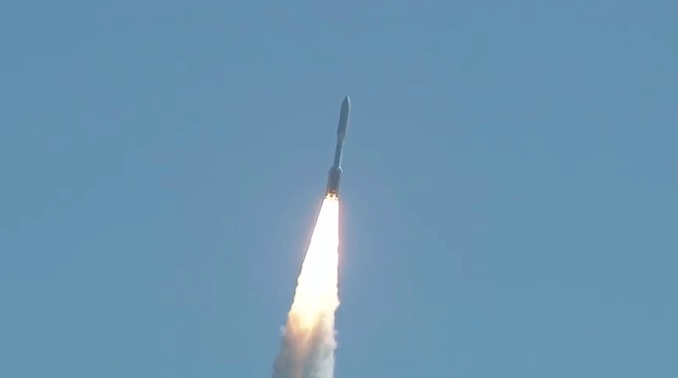 T+0:00:45.9: Max-Q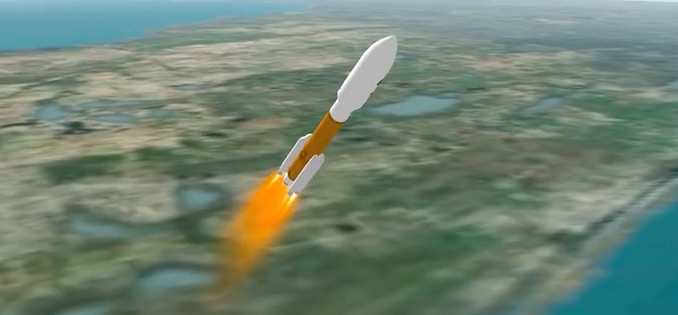 T+0:01:47.0: Jettison SRBs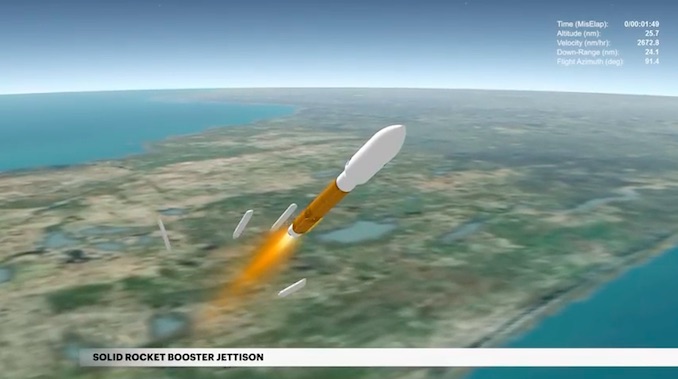 T+0:03:31.0: Payload Fairing Jettison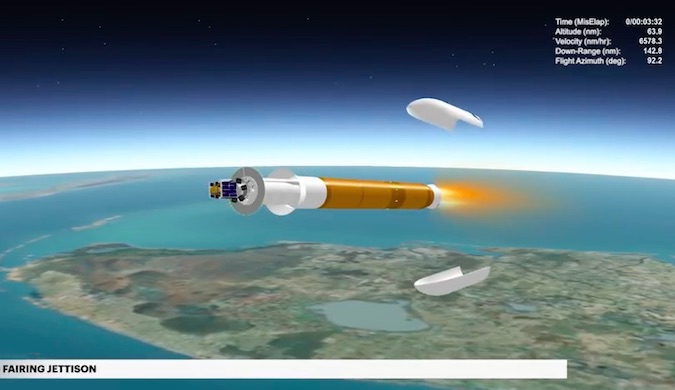 T+0:04:33.5: Main Engine Cutoff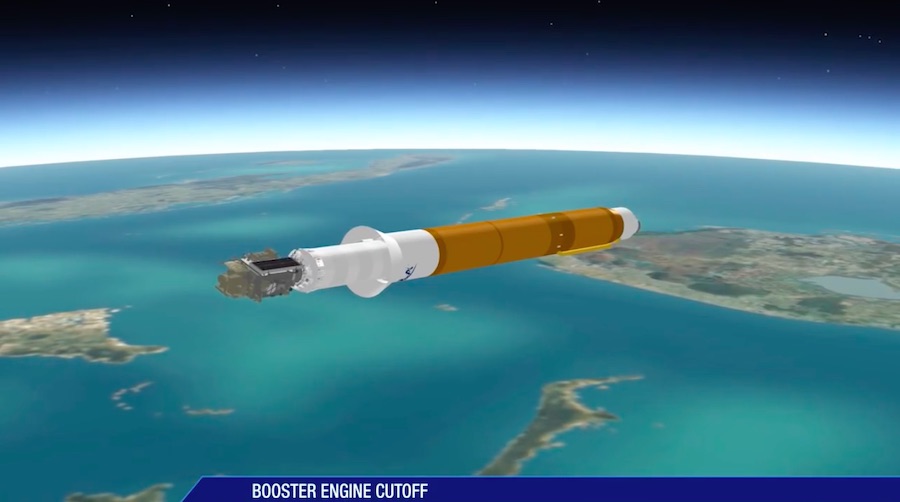 T+0:04:39.5: Stage Separation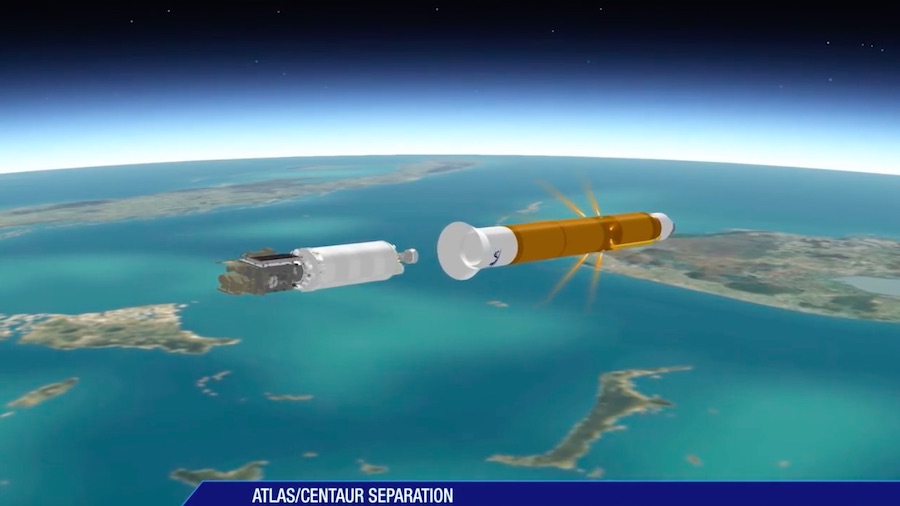 T+0:04:49.5: Centaur Ignition 1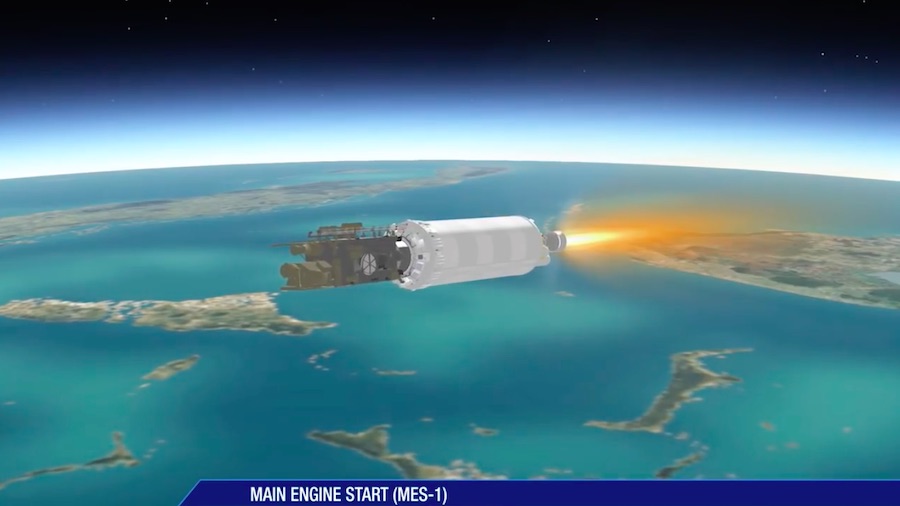 T+0:10:50.7: Centaur Cutoff 1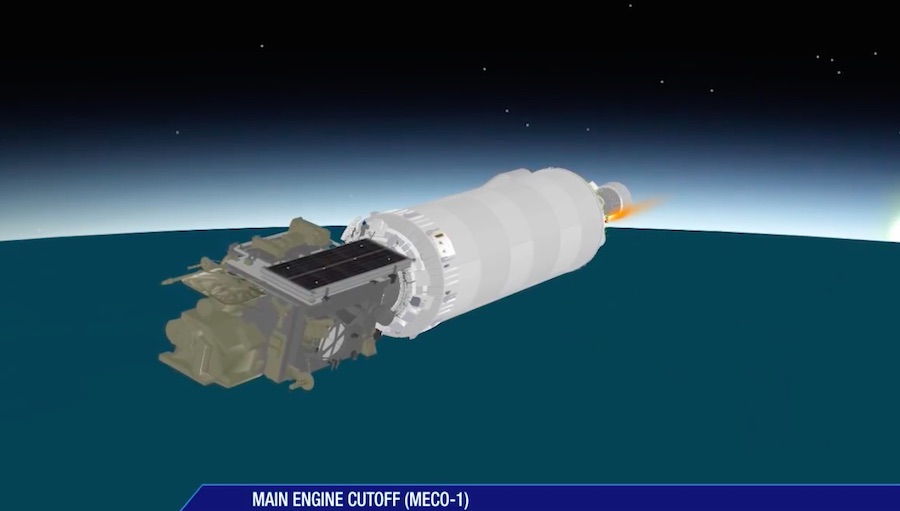 T+0:22:57.4: Centaur Ignition 2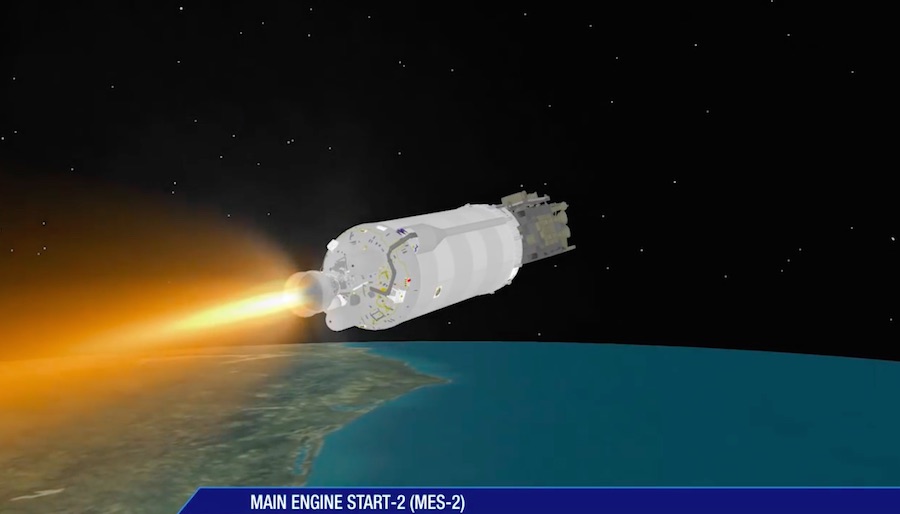 T+0:28:46.3: Centaur Cutoff 2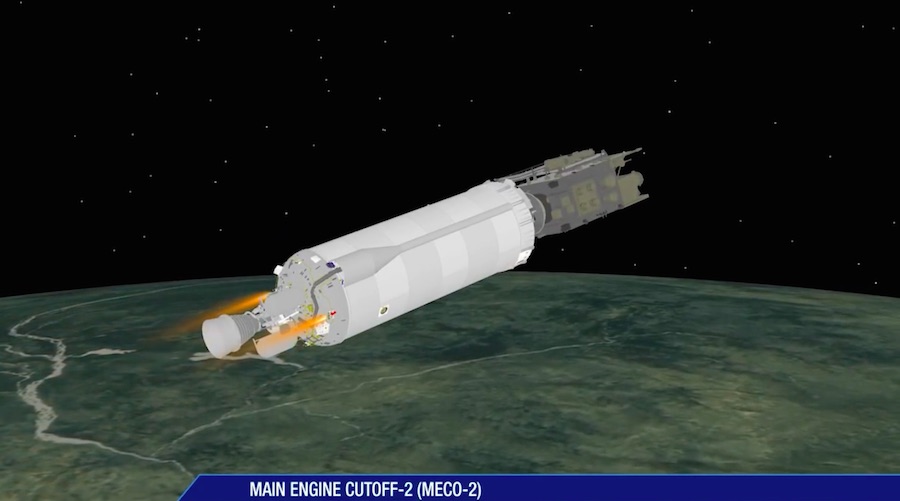 T+5:34:46.2: Centaur Ignition 3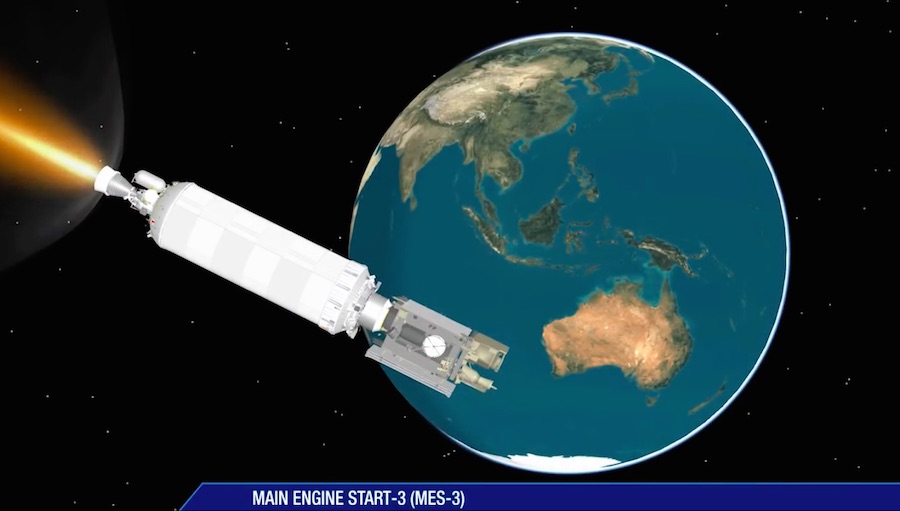 T+5:37:22.4: Centaur Cutoff 3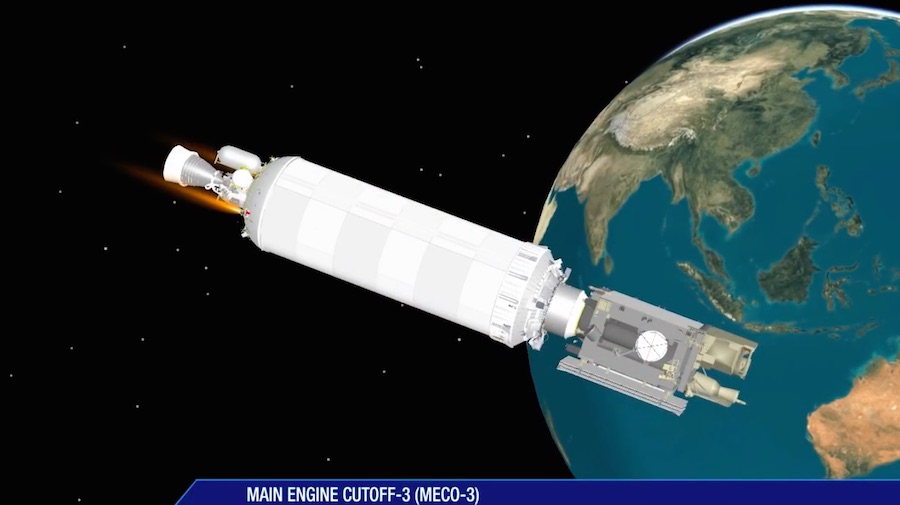 T+6:57:24.3: Spacecraft Separation Window Closes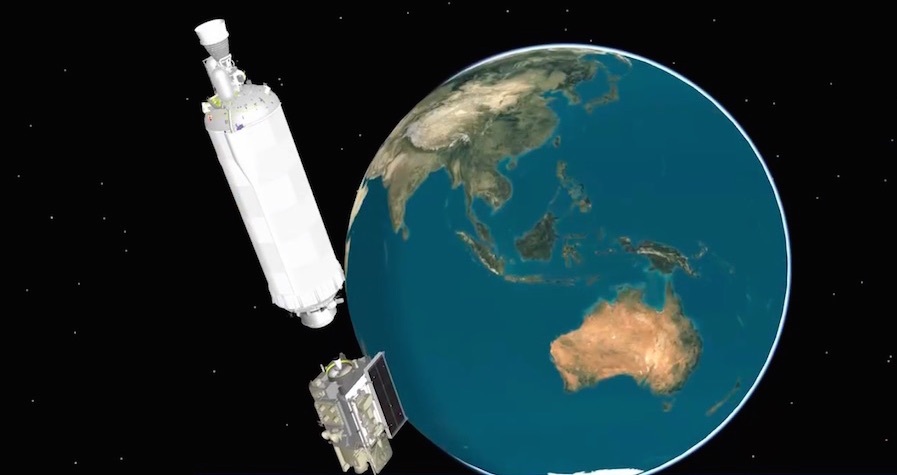 Email the author.
Follow Stephen Clark on Twitter: @StephenClark1.