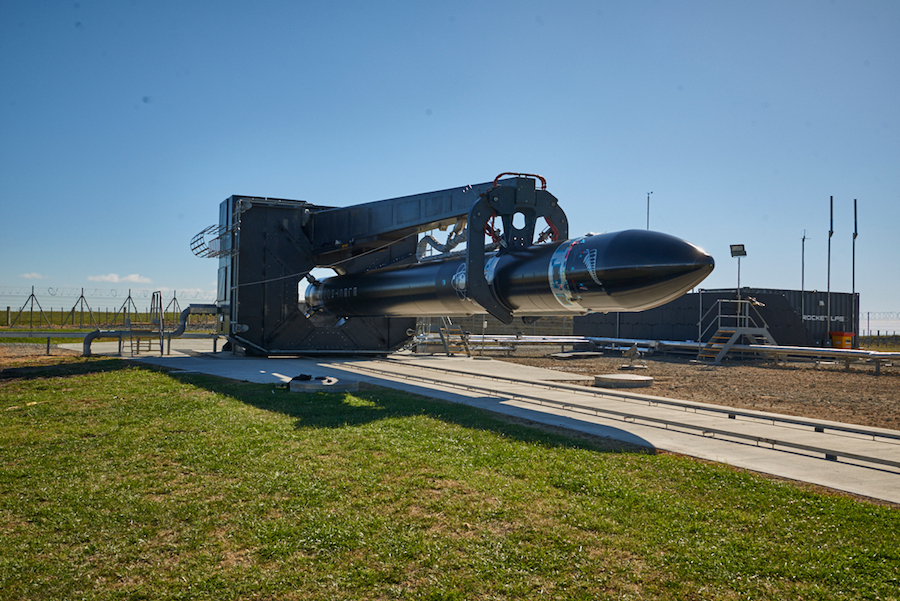 The second test flight of Rocket Lab's privately-developed Electron satellite booster could take off from New Zealand as soon as Friday night, U.S. time, after technical problems and high winds kept the rocket grounded during a series of launch attempts in December.
The U.S.-New Zealand company hoped to launch its second Electron rocket during a 10-day window in December, but officials decided to push back the mission to January after scrubbing several launch attempts.
Rocket Lab has a new pre-approved nine-day launch window coordinated with the Federal Aviation Administration, the regulatory agency responsible for overseeing its operations, and New Zealand airspace authorities.
The first launch opportunity will come Friday night, U.S. time, during a four-hour launch window opening at 8:30 p.m. EST (0130 GMT; 2:30 p.m. New Zealand time Saturday). The Electron rocket will lift off from Rocket Lab's private launch site on Mahia Peninsula, which extends from the east coast of New Zealand's North Island.
The launch will be webcast live online, according to Rocket Lab.
Rocket Lab has nicknamed the demonstration flight "Still Testing" to emphasize the experimental nature of the mission. The company's first Electron launch on May 25, 2017, was christened "It's a Test."
The maiden Electron flight last year ended prematurely due to a ground system fault that caused safety officials to lose track of the rocket during its climb into space. A safety officer monitoring the mission to ensure the rocket did not stray from cleared airspace followed procedures and sent a command to terminate the flight.
But Rocket Lab said the Electron rocket was performing as expected, and engineers traced the problem to a programming error in ground tracking equipment from a third party provider.
The first test launch last year demonstrated the Electron rocket's first stage, which burned its nine kerosene-fueled Rutherford main engines for approximately two-and-a-half minutes. The second stage ignited and jettisoned the rocket's payload shroud before the mission ended short of entering orbit around Earth.
The objective of the second launch is to reach orbit, proving the rest of the second stage's performance and testing the Electron's payload deployment systems.
Three small commercial CubeSats, each about the size of a toaster oven, are stowed aboard the 55-foot-tall (17-meter) rocket. Two are owned by Spire Global, which operates a fleet of commercial weather and ship tracking CubeSats, and another comes from Planet, owner of a constellation of Earth-imaging satellites.
Spire and Planet are based in San Francisco, and they are among a number of small satellite operators which could use future Electron rocket flights to expand their fleets.
The Electron rocket will aim to release the three CubeSats into an elliptical, egg-shaped polar-type orbit between 186 miles and 310 miles (300-500 kilometers) above Earth about eight-and-a-half minutes after liftoff from New Zealand.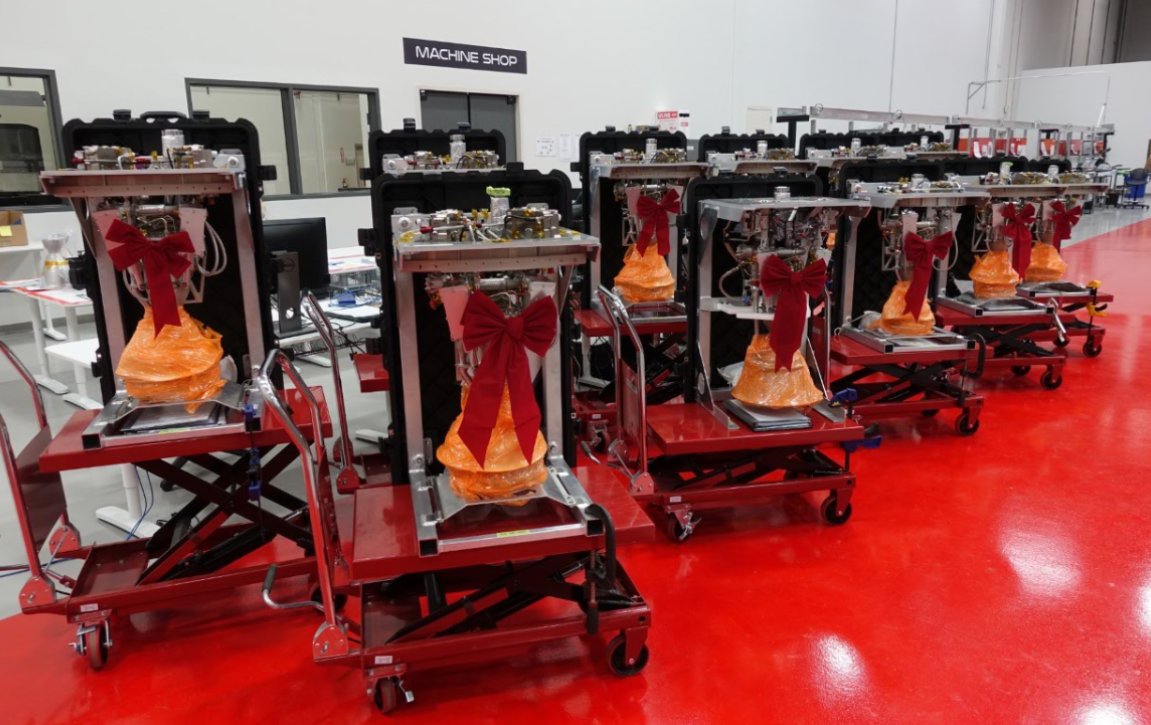 With a headquarters and factory in Huntington Beach, California, a development center in Auckland and a launch pad on Mahia Peninsula, Rocket Lab has several customers booked for future missions, including NASA.
The two-stage Electron rocket can place up to 330 pounds (150 kilograms) into sun-synchronous orbit 300 miles (500 kilometers) above Earth, according to Rocket Lab. The company says each Electron mission will sell for $4.9 million, a fraction of the cost of other rockets currently flying.
But other companies are also vying for the small launcher market, including Virgin Orbit with its air-dropped LauncherOne booster set to fly for the first time later this year, and several more competitors are in earlier stages of development.
Satellites which currently must ride to orbit as piggyback payloads on a larger rocket could get a dedicated trip to orbit on Electron flights, giving their owners a say in the launch date and target orbit.
"Increased access to space will vastly improve humanity's ability to build orbital infrastructure, such as constellations of weather and Earth-imaging satellites," said Peter Beck, founder and CEO of Rocket Lab. "These will provide more data about our planet and enable us as a species to make informed decisions about how we better manage our impact. This test launch is a crucial next step in gathering more data from Electron so we can deliver on this future."
Last month's launch attempts were scrubbed out of an abundance of caution, Rocket Lab officials said.
Computers overseeing the Electron countdown aborted launch at T-minus 2 seconds on one attempt Dec. 11, U.S. time, one second after ignition of the rocket's nine first stage engines. Sensors detected that liquid oxygen feeding into the engines was too warm, so the countdown sequencer automatically aborted the launch.
It turned out balmy temperatures at the New Zealand launch site warmed the cryogenic propellant.
Other issues faced by the Rocket Lab team in December included a power system glitch, and high winds aloft kept the Electron on the ground during a portion of the 10-day window.
"Once again, we're expecting to scrub multiple times as we wait for perfect conditions and make sure everything on the vehicle is performing as it should," Beck said.
Email the author.
Follow Stephen Clark on Twitter: @StephenClark1.