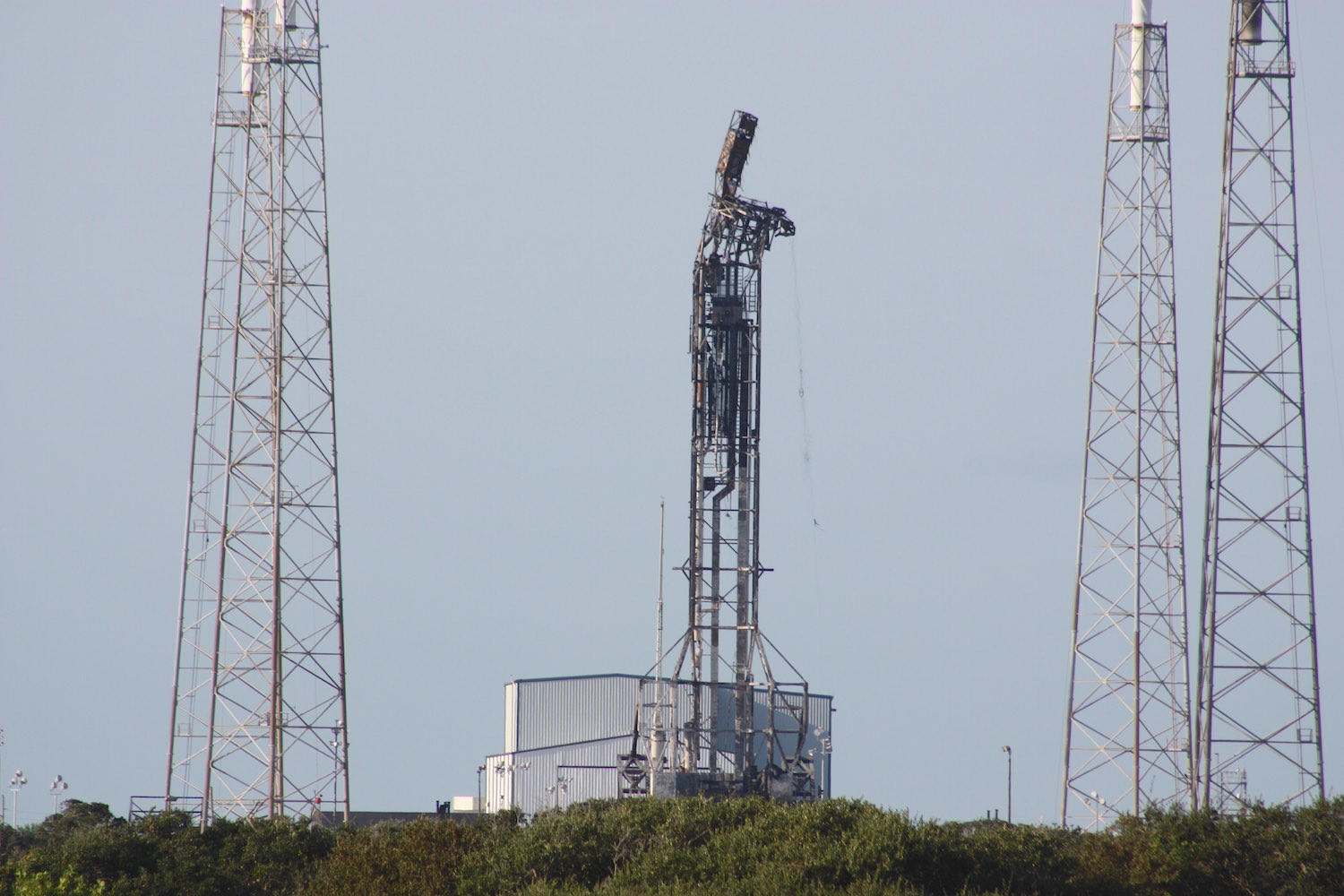 Construction crews at Cape Canaveral's Complex 40 launch pad are busily repairing and upgrading the facility after a SpaceX Falcon 9 rocket exploded there last year, with the pad's return to service scheduled before the end of the summer, clearing the way for final preparations for the triple-core Falcon Heavy's maiden flight late this year.
Once pad 40 is ready for launches again, SpaceX will have two active pads in Florida to help the company ramp up its launch rate. All of SpaceX's Falcon 9 flights from Florida since a rocket explosion at pad 40 on Sept. 1 have taken off from pad 39A, an Apollo- and shuttle-era launch complex at NASA's Kennedy Space Center.
The resumption of launches from pad 40 will allow SpaceX to complete modifications of nearby pad 39A for the Falcon Heavy. Officials rushed pad 39A into service earlier this year for Falcon 9 flights last year's explosion left pad 40 unusable.
Investigators traced the rocket explosion, which occurred during fueling before a pre-launch hold-down firing, to a high-pressure helium tank on the Falcon 9's second stage.
Falcon 9 rocket flights resumed in January from Vandenberg Air Force Base in California, and launches from pad 39A began Feb. 19 with a space station resupply mission.
The state of Florida is contributing $5 million through Space Florida, an economic development agency focused on the aerospace industry, to help pay for upgrades at pad 40. The money was approved at a Space Florida board meeting June 1 to go toward an improved flame trench and enhanced acoustic suppression capability at pad 40, Dale Ketcham, Space Florida's chief of strategic alliances, wrote in an email to Spaceflight Now.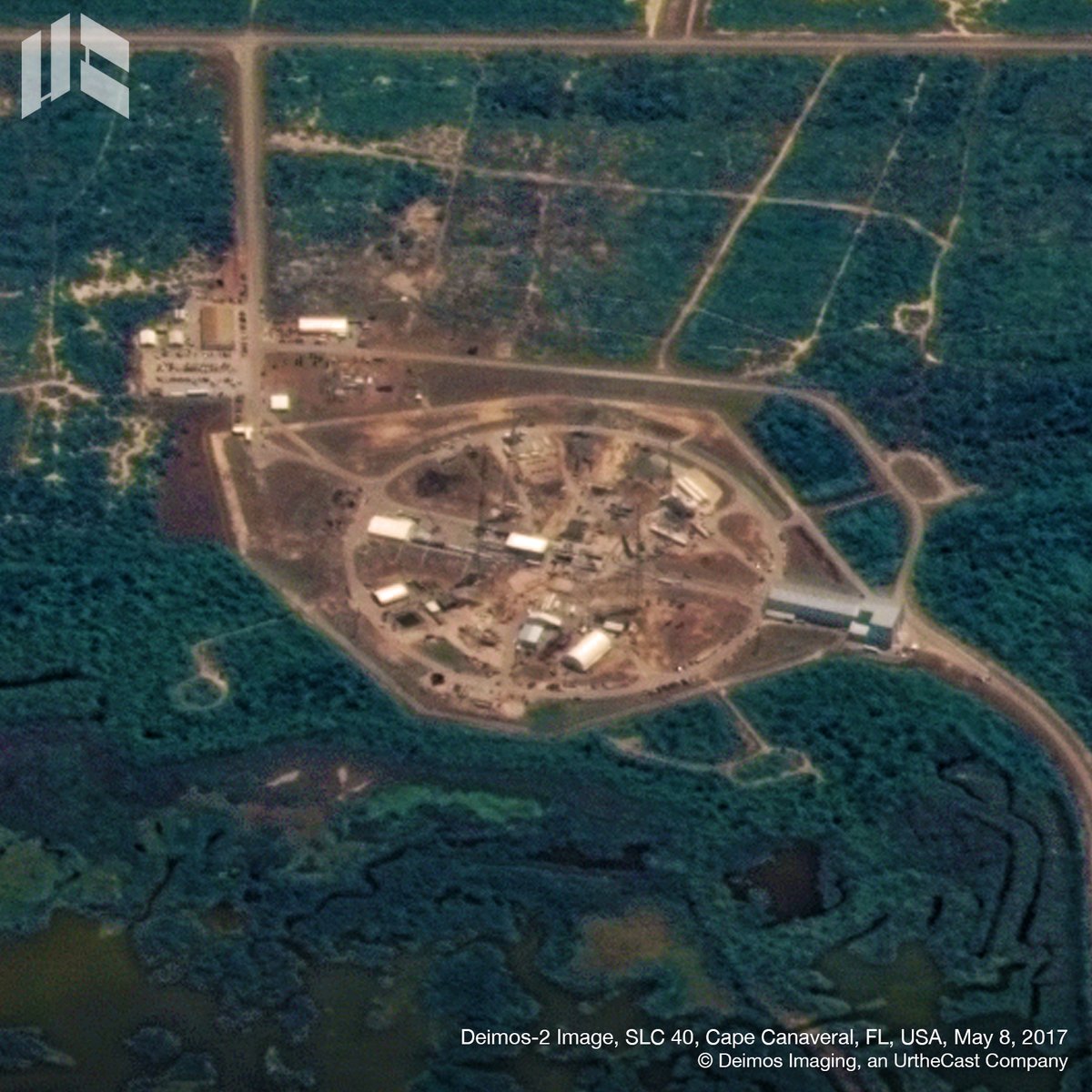 SpaceX is expected to outfit pad 40 for a higher launch rate once the facility is back in service, using lessons learned at pad 39A, which can support launches in as little as every two weeks in its current configuration.
Once pad 40 is operational, SpaceX plans to relocate all of its East Coast launches there while construction crews return to pad 39A to ready it for the inaugural test flight of the Falcon Heavy rocket, a triple-body booster that will lift off on the power more than 5 million pounds of thrust from 27 Merlin 1D engines.
The heavy-lifter is made of three Falcon 9 first stage boosters bolted together, plus a single-engine upper stage. SpaceX says it can loft 63.8 metric tons (140,660 pounds) of payload to low Earth orbit, a regime several hundred miles above Earth, or 26.7 metric tons (58,860 pounds) to geostationary transfer orbit, a popular higher-altitude destination for commercial communications satellites.
Those figures assume SpaceX disposes of the Falcon Heavy's boosters, but officials plan to land two of the side-mounted stages at Cape Canaveral following the maiden flight. The center core will land on a recovery platform downrange in the Atlantic Ocean.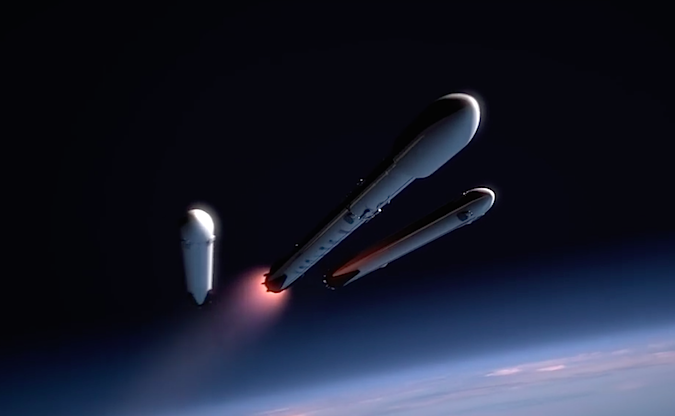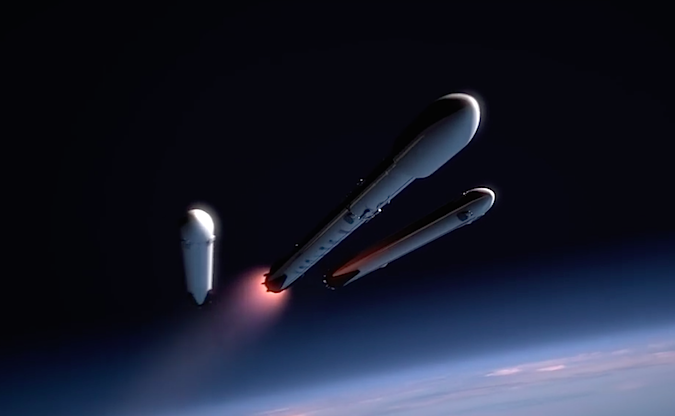 The recovery maneuvers require the Falcon Heavy to keep a reserve of kerosene and liquid oxygen propellants, reducing the weight of satellites it can carry into orbit.
SpaceX chief executive Elon Musk tweeted Thursday that the three Falcon Heavy first stage boosters should be shipped to Florida in two or three months, with the maiden flight approximately one month later. If that schedule materializes, launch could happen as soon as September.
But that is likely a best case scenario, assuming preparations to configure pad 39A for the Falcon Heavy go perfectly.
The two side boosters on the first Falcon Heavy rocket will be reused Falcon 9 first stages, according to SpaceX.
A series of countdown rehearsals are also on tap, and the Falcon Heavy's 27 main engines will be test-fired at pad 39A before SpaceX clears the rocket for liftoff, providing an opportunity for engineers to tune the launcher and ground systems.
Meanwhile, SpaceX's rapid-fire launch cadence continues with a flight next Saturday, June 17, with Bulgaria's first communications satellite. The launch from pad 39A at Kennedy Space Center at 2:10 p.m. EDT (1810 GMT) will use a previously-flown Falcon 9 first stage booster recovered after a liftoff from California in January.
SpaceX will attempt to recover the first stage again on a drone ship in the Atlantic Ocean.
A batch of 10 next-generation Iridium communications satellites will blast off on another Falcon 9 rocket from Vandenberg Air Force Base on June 25 at 4:24:59 p.m. EDT (2024:59 GMT), followed on July 1 by a Falcon 9 launch from Florida at 7:35 p.m. EDT (2335 GMT) with the Intelsat 35e broadband relay craft.
Both of those missions will fly with entirely new launch vehicles.
Email the author.
Follow Stephen Clark on Twitter: @StephenClark1.