These photos chronicle the activities of Russian cosmonaut Fyodor Yurchikhin and NASA astronaut Jack Fischer on Thursday as they prepared for liftoff on a Soyuz rocket to begin an expedition of more than four months on the International Space Station.
The two-man crew launched at 0713 GMT (3:13 a.m. EDT; 1:13 p.m. local time) from Launch Pad No. 1 at the Baikonur Cosmodrome in Kazakhstan, the same departure point from which Yuri Gagarin took off on the first human voyage into space in April 1961.
Making his fifth flight into space, Yurchikhin sat into the center seat of the Soyuz MS-04 spaceship during launch. The 58-year-old native of Georgia, the former Soviet state, previously flew aboard the space shuttle Atlantis and completed three long-duration stays on the International Space Station.
Fischer, 43, is on his first spaceflight after joining NASA'a astronaut corps in 2009. Born and raised in Colorado, Fischer is a colonel in the U.S. Air Force and a former F-15E and F-22 fighter pilot.
These images show Yurchikhin and Fischer during the traditional door-signing and blessing ceremonies at Baikonur's crew quarters. The duo then put on their Sokol spacesuits, completed pressure checks, said goodbye to their families and rode a bus to the launch pad.
Once at the launch pad, the crew rode an elevator to board the Soyuz MS-04 spacecraft for liftoff. The nearly 8-ton space capsule made a radar-guided approach to the space station and docked with the lab's Poisk module at 1318 GMT (9:18 a.m. EDT) Thursday, around six hours after launch.
The final set of images shows the Soyuz capsule just before docking, and then Yurchikhin and Fischer entering the complex after the crew opened the hatch, joining commander Peggy Whitson and flight engineers Thomas Pesquet and Oleg Novitskiy.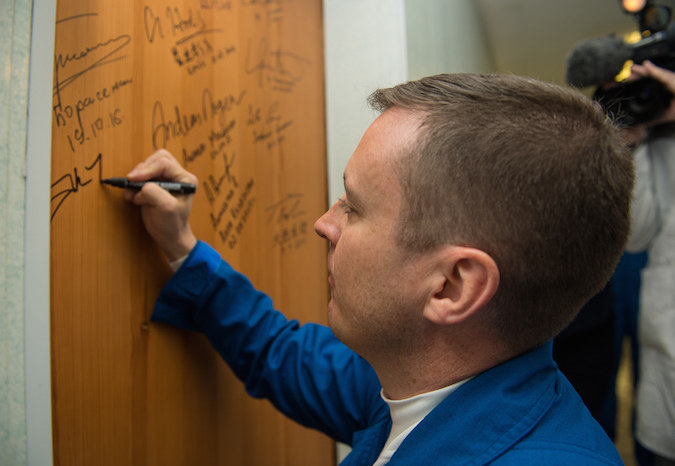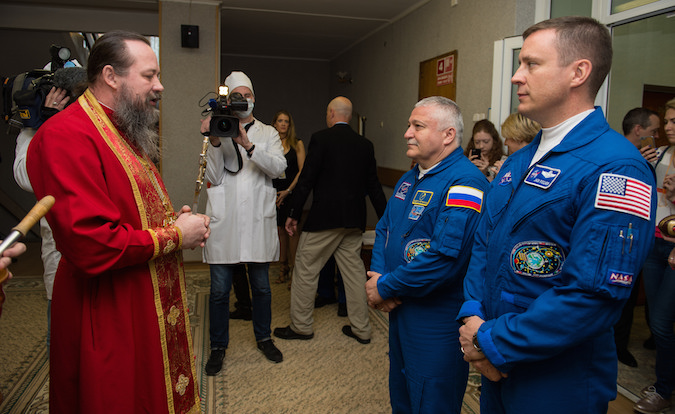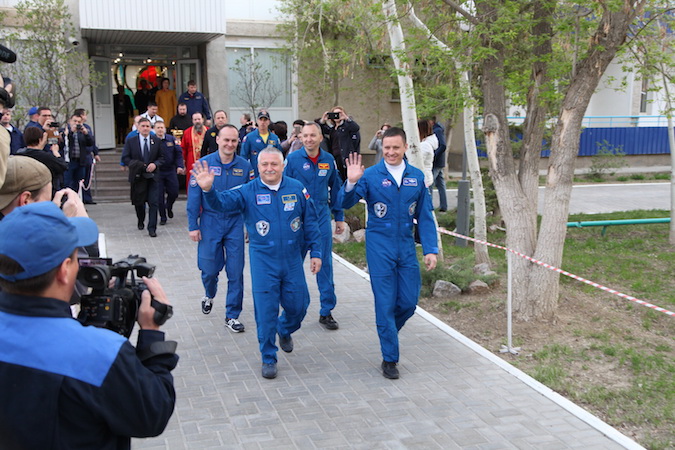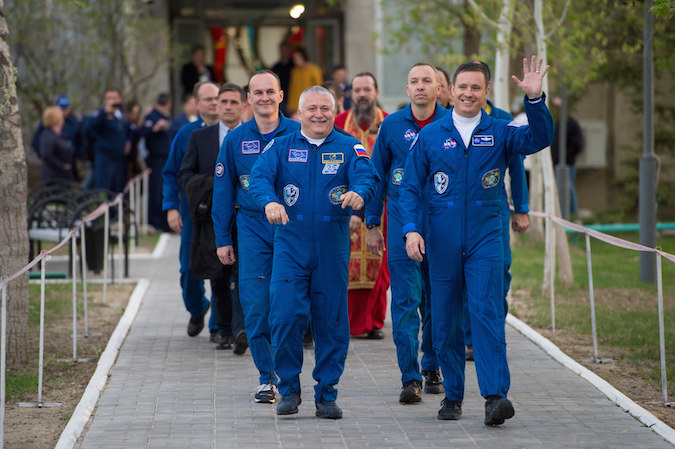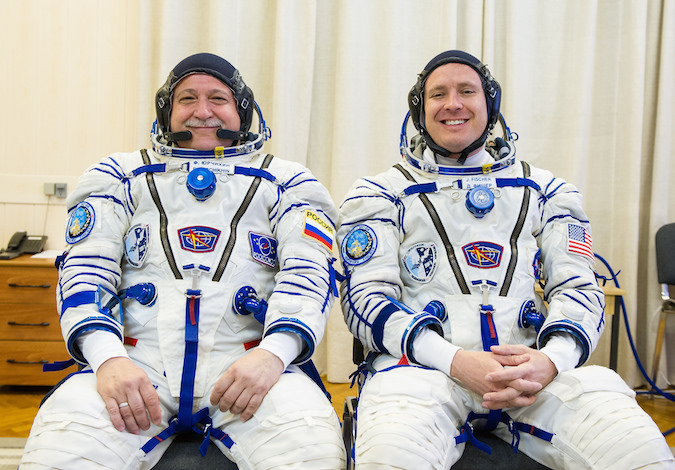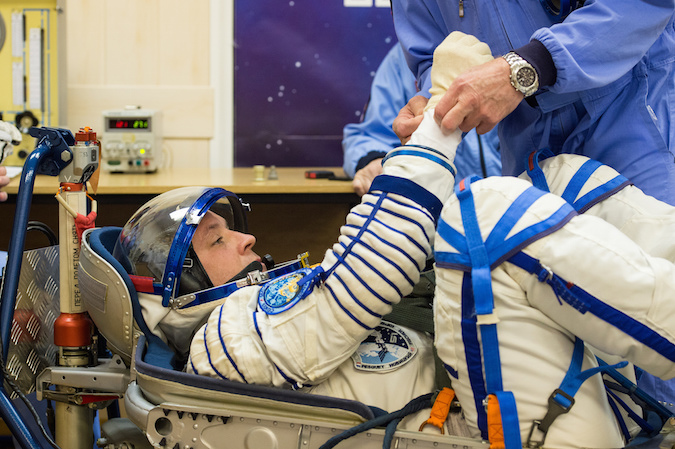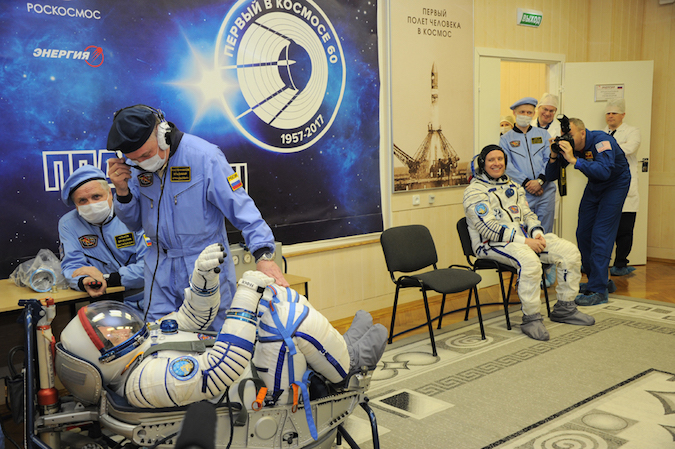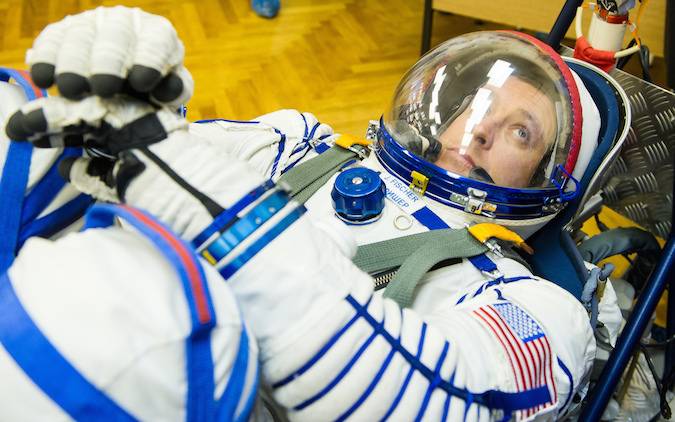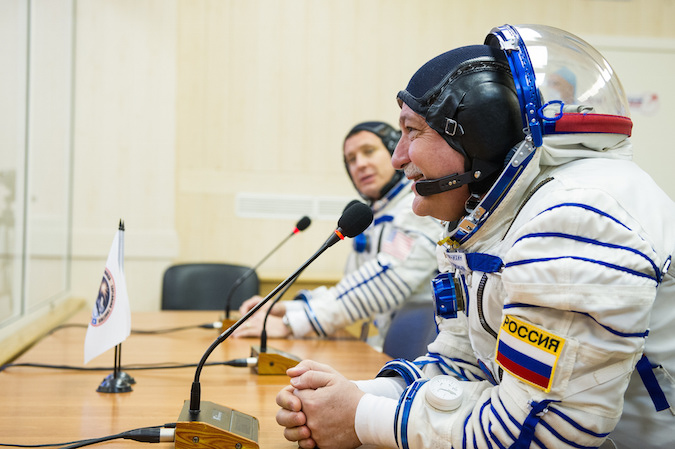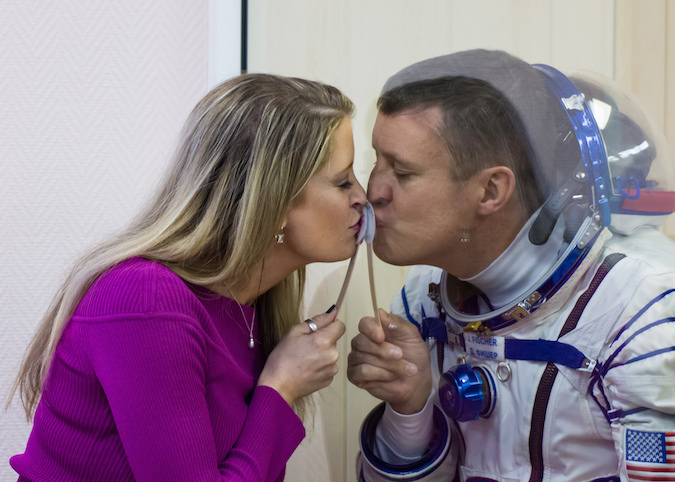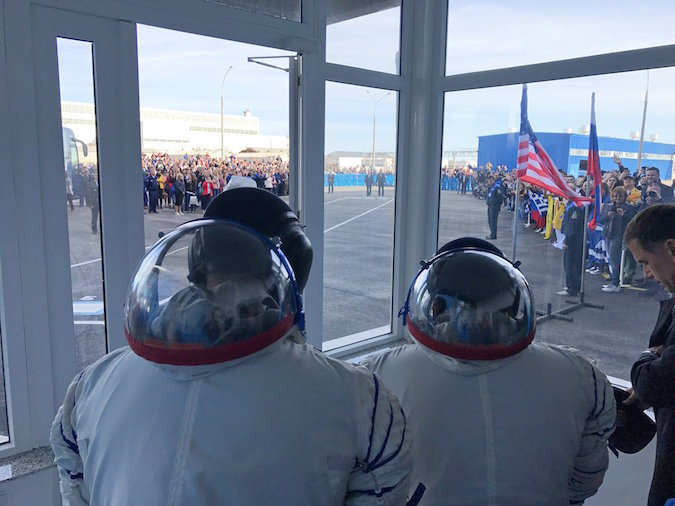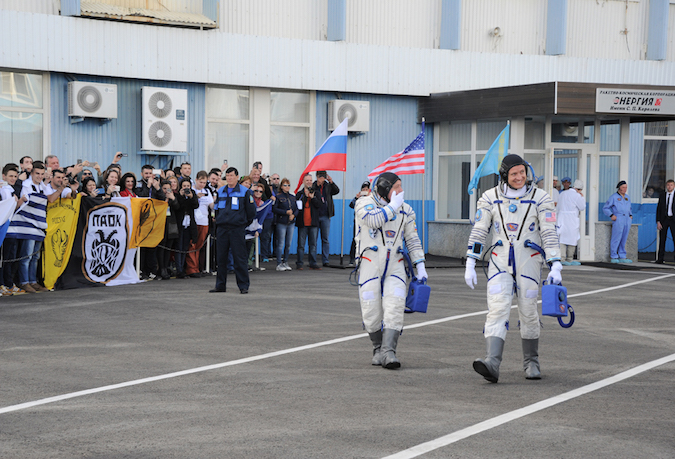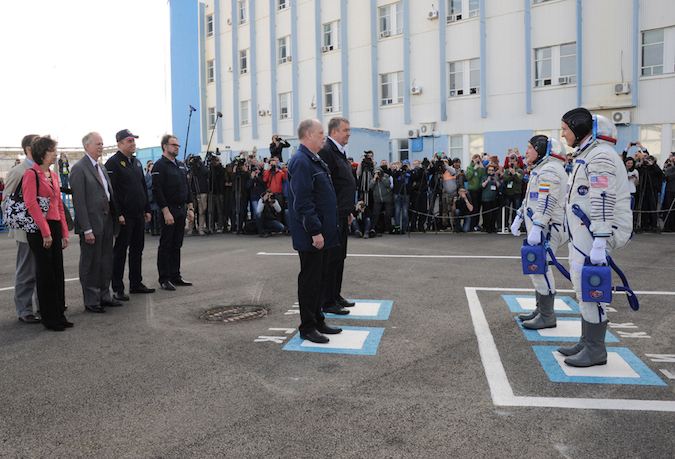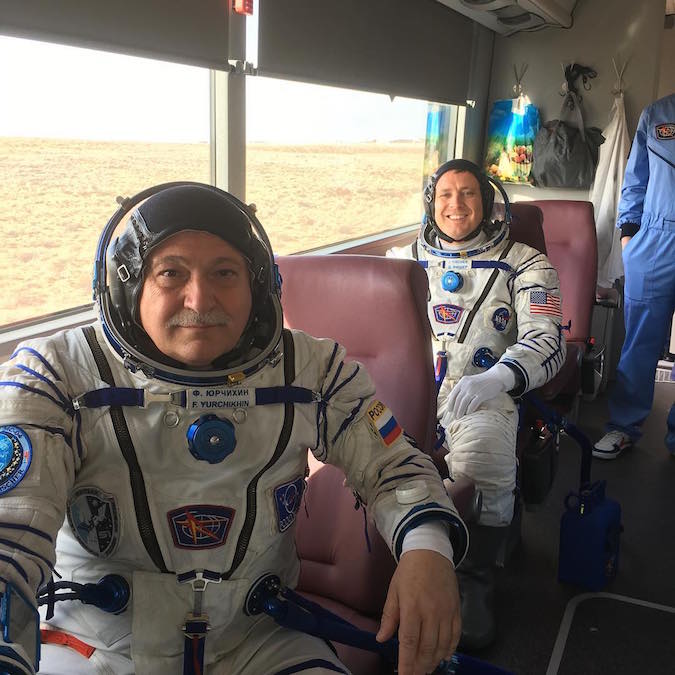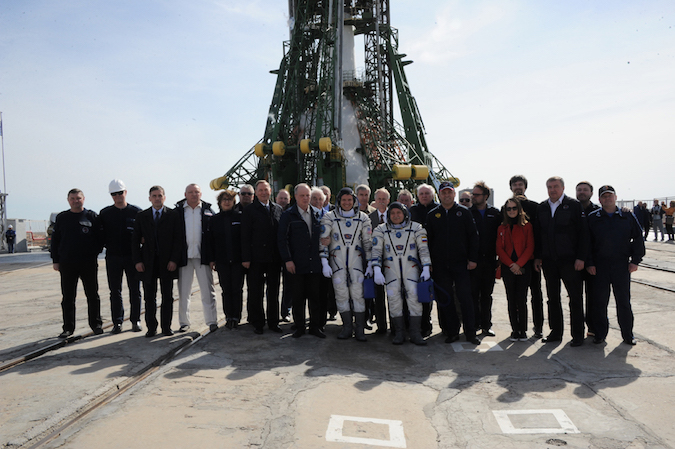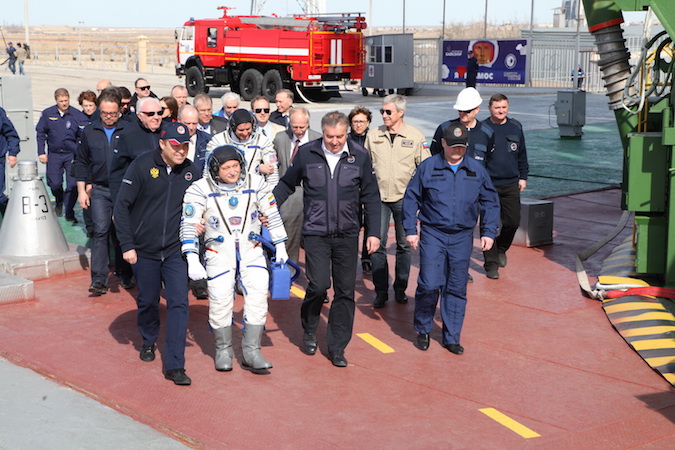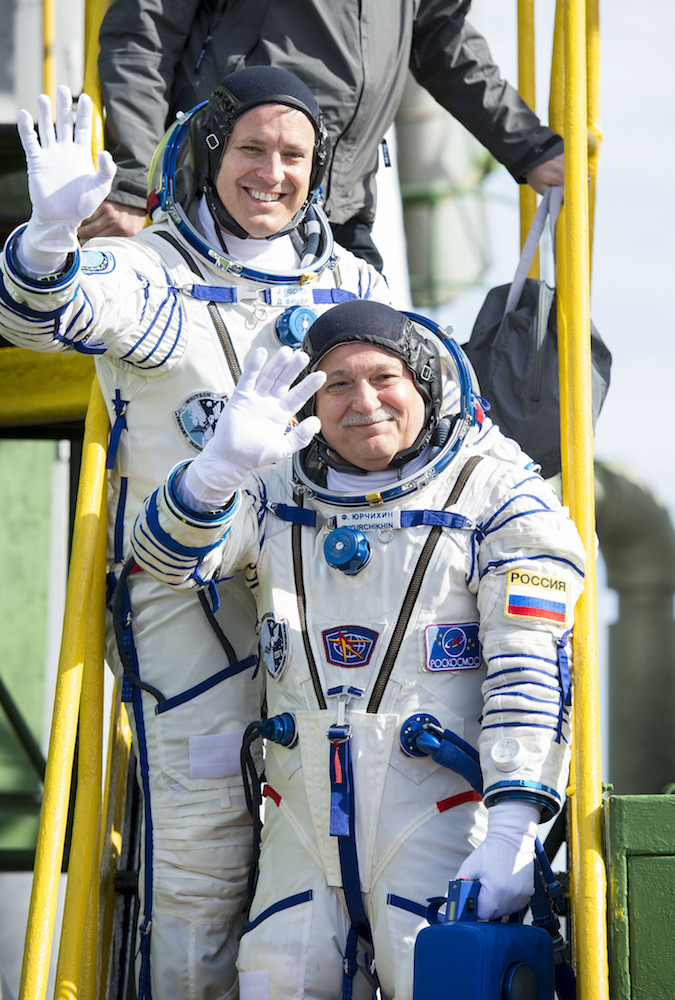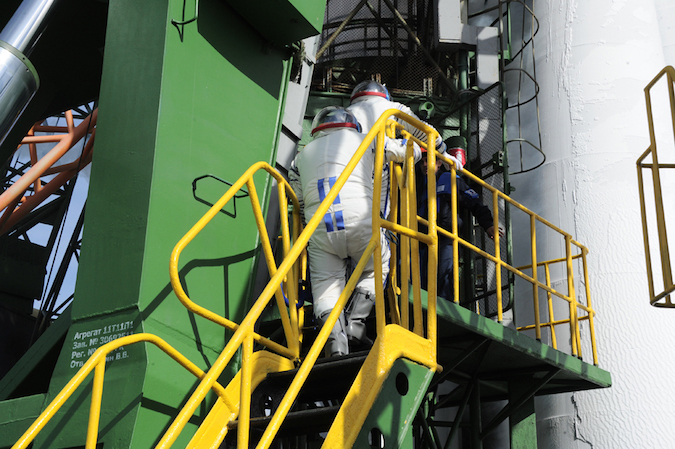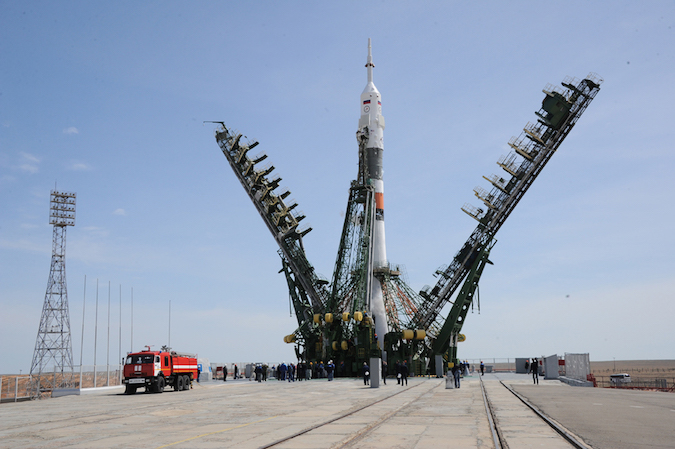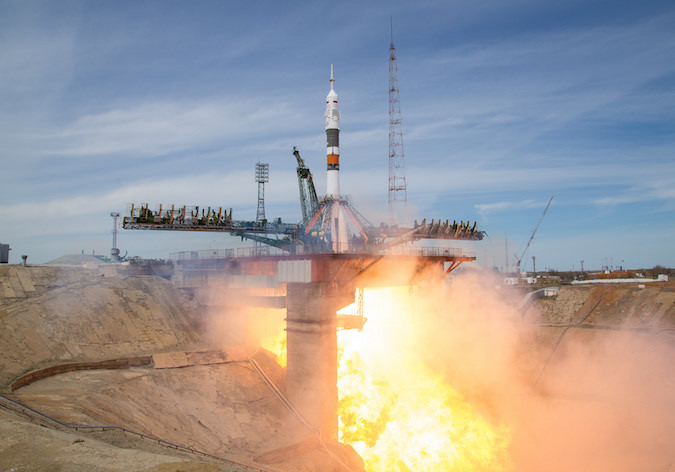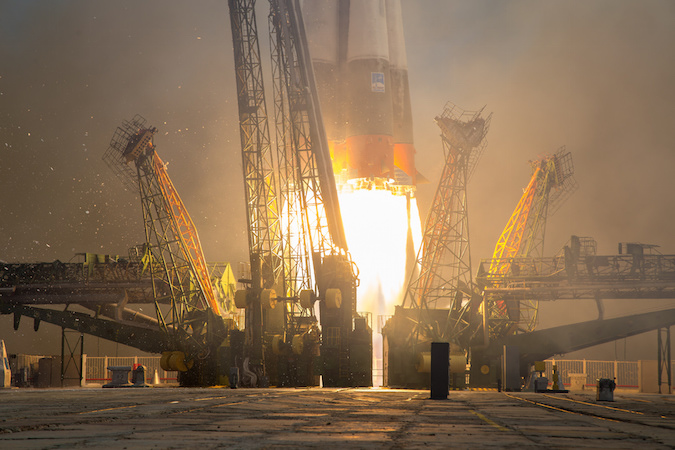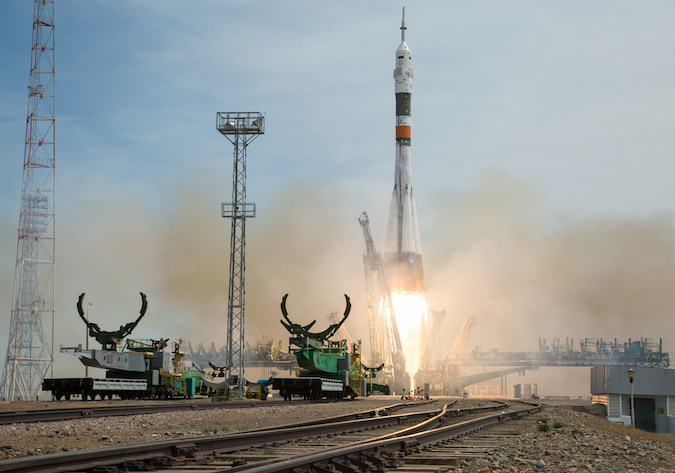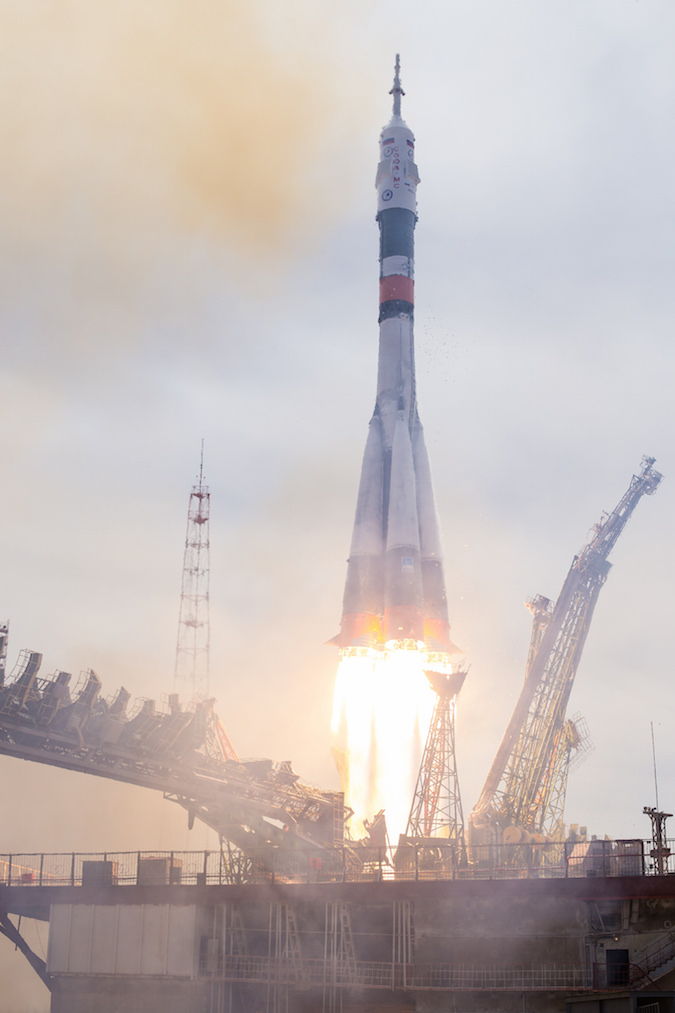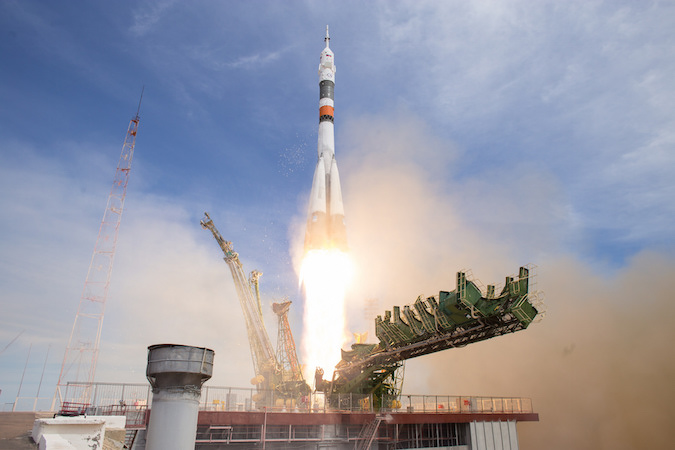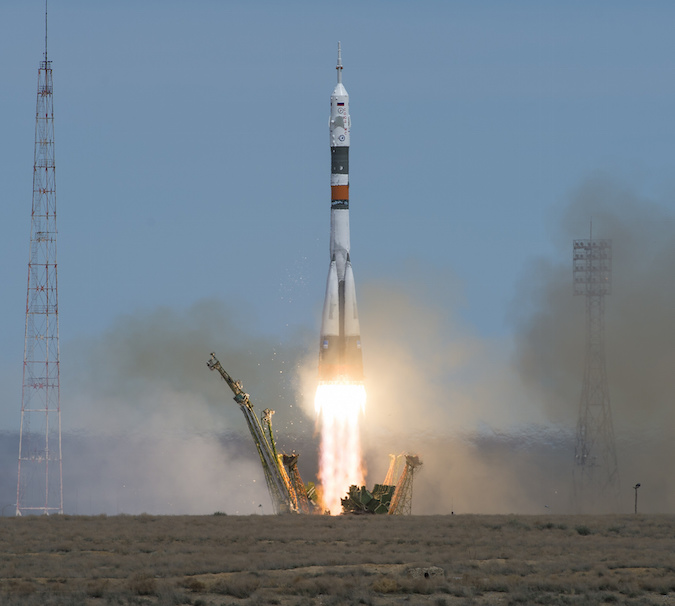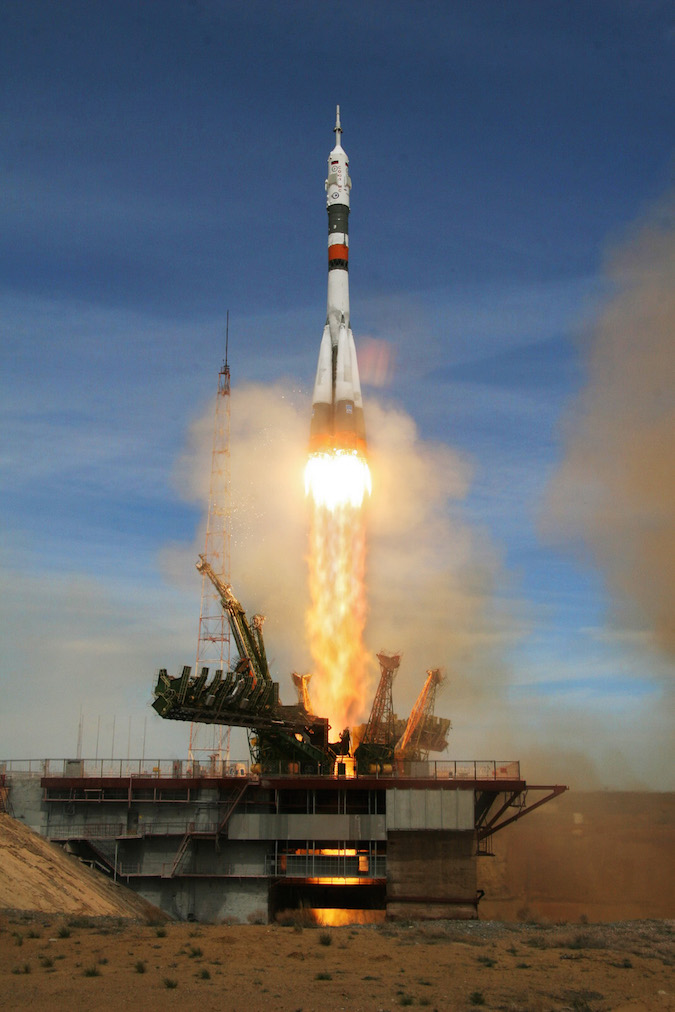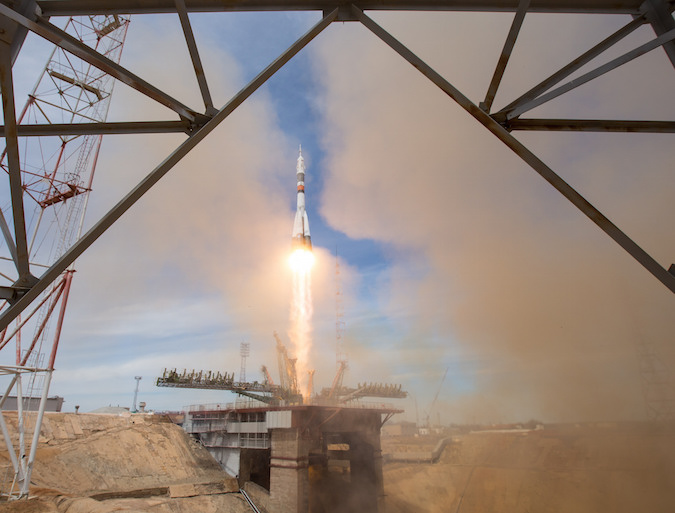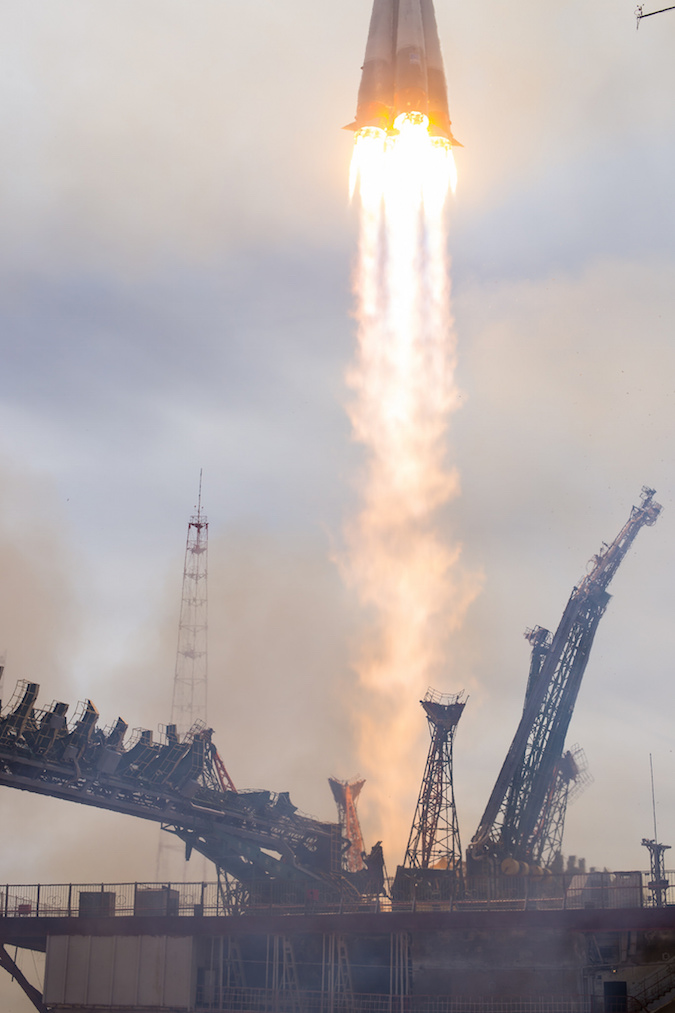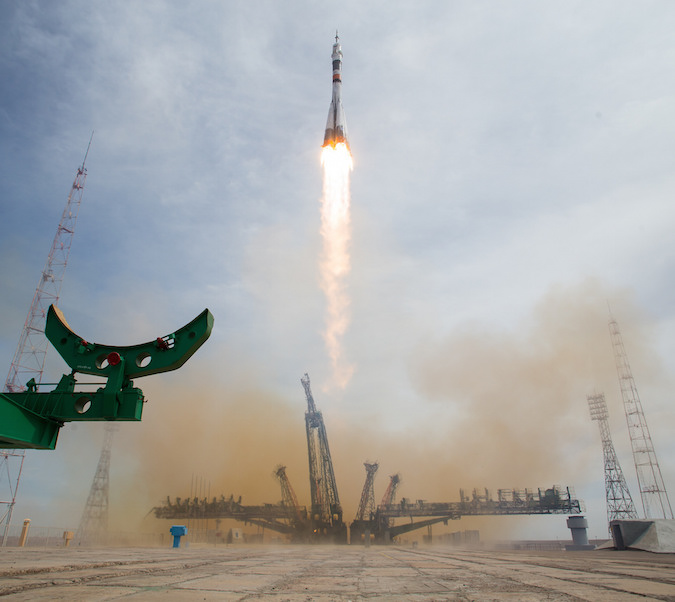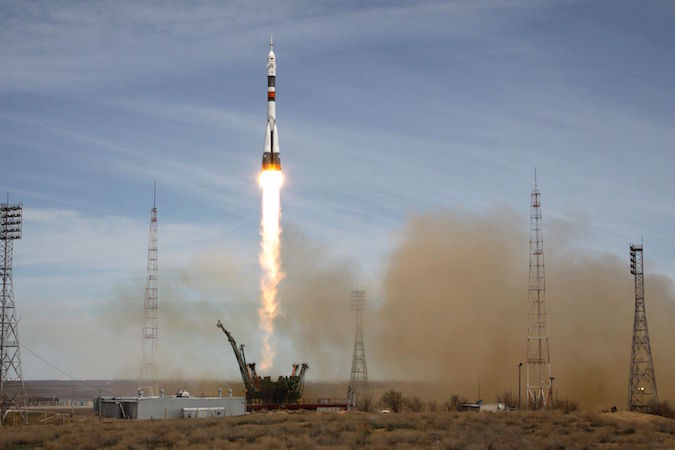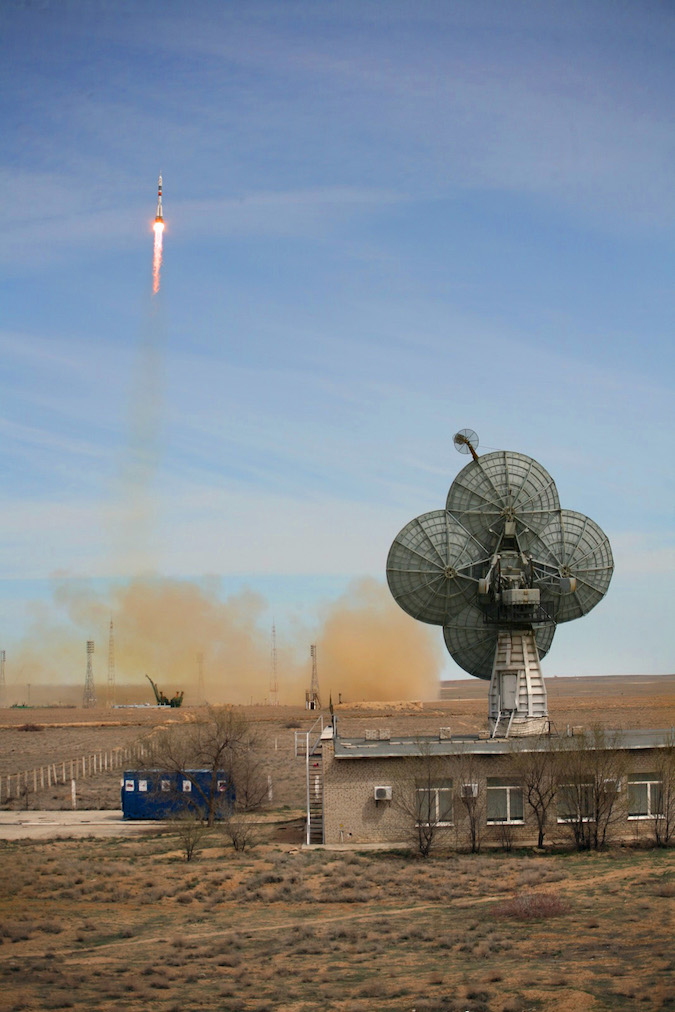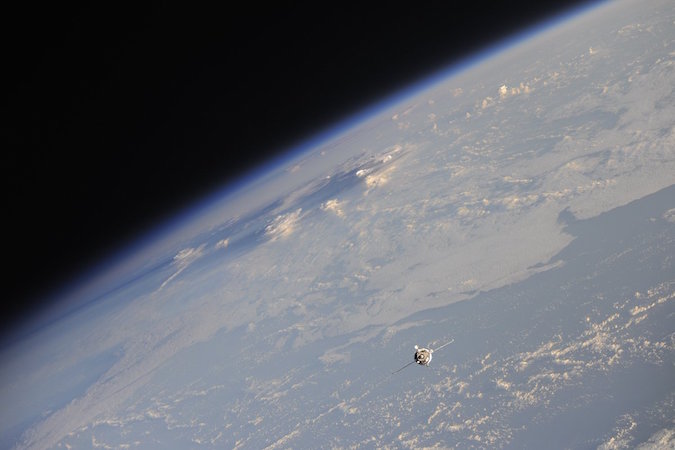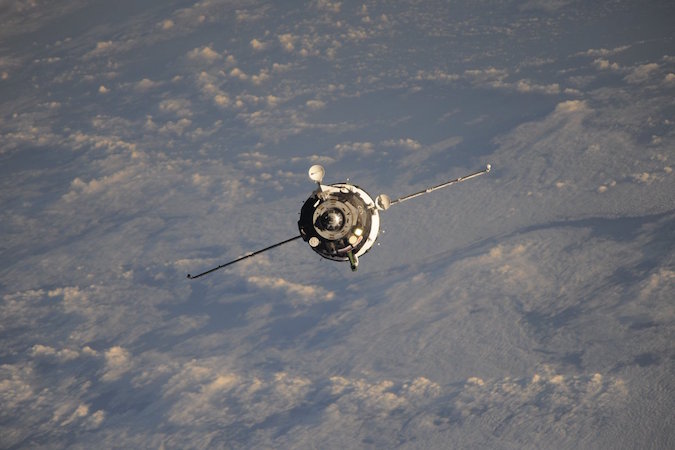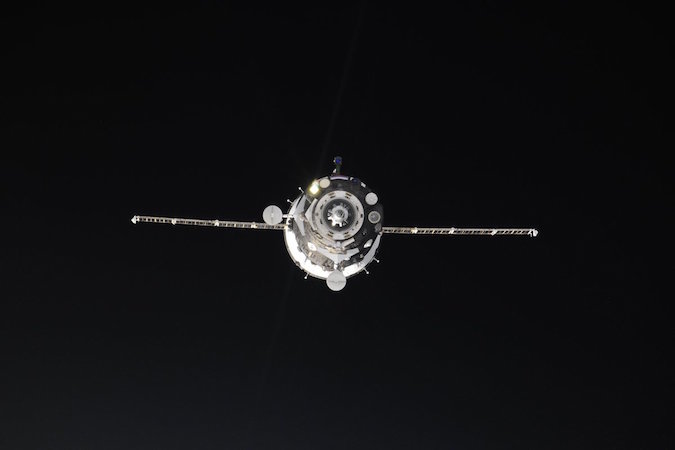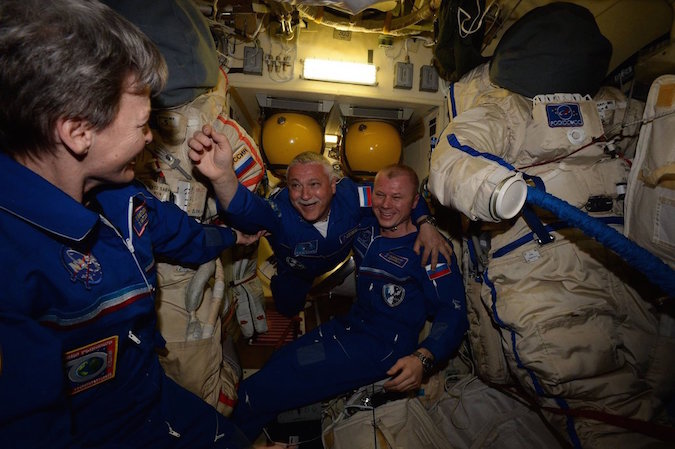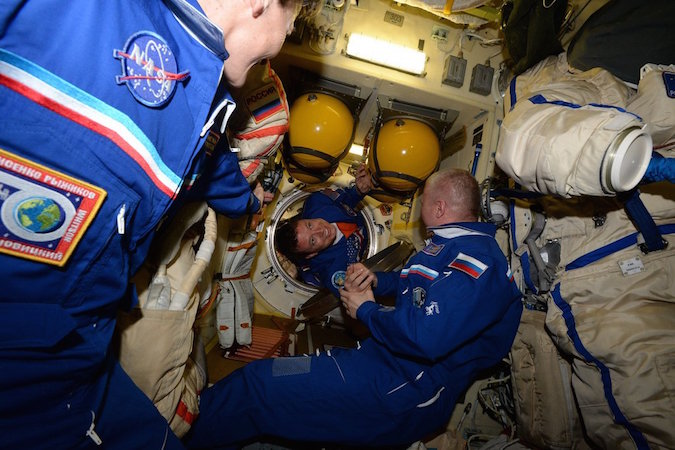 Email the author.
Follow Stephen Clark on Twitter: @StephenClark1.