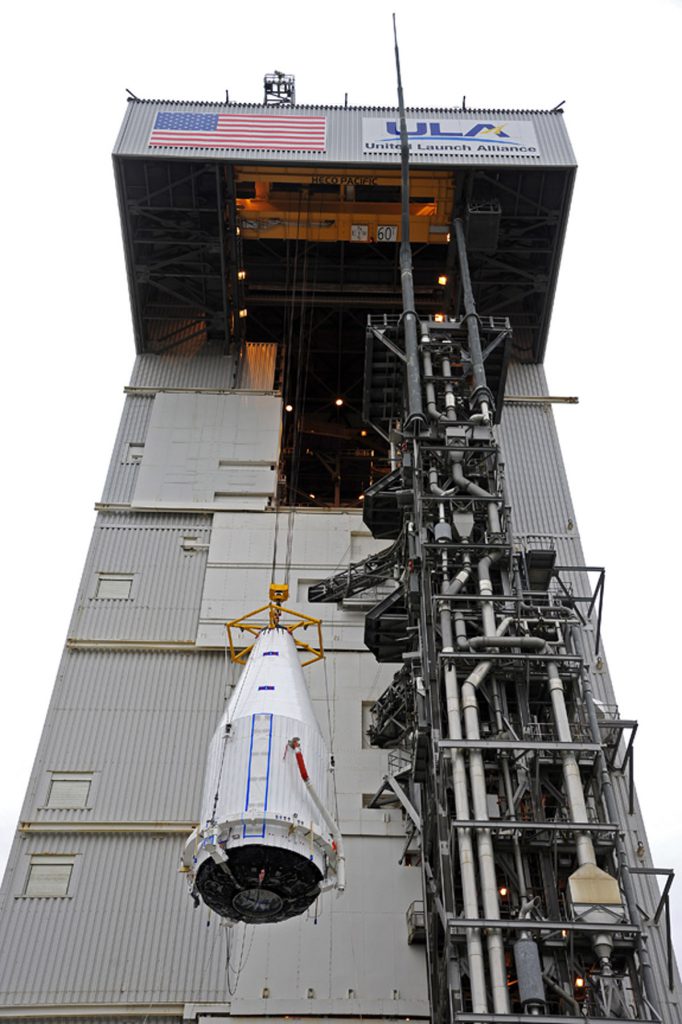 Rising from the ground and into the launch pad gantry, a clandestine U.S. national security payload was fitted atop its Atlas 5 booster rocket in California today for the ride into space on March 1.
The National Reconnaissance Office's NROL-79 spacecraft, its identity and purpose marked top-secret, will be deployed by the United Launch Alliance Atlas 5 rocket.
The unclassified launch time has not yet been announced.
But the last major pre-flight milestone was completed this morning as the encapsulated payload was brought to the Space Launch Complex 3-East and hoisted aboard the Centaur upper stage.
Final testing to confirm the readiness of the combined payload and rocket will be performed ahead of senior-level reviews to grant approval to proceed with the mission.
It will be the 70th flight of the Atlas 5 since 2002 and its 14th for the NRO.
The NRO is the secretive government agency responsible for the design, launch and operation of the nation's fleet of spy satellites.
The NROL-79 motto is "victory through intelligence."
See earlier NROL-79 coverage.
Our Atlas archive.