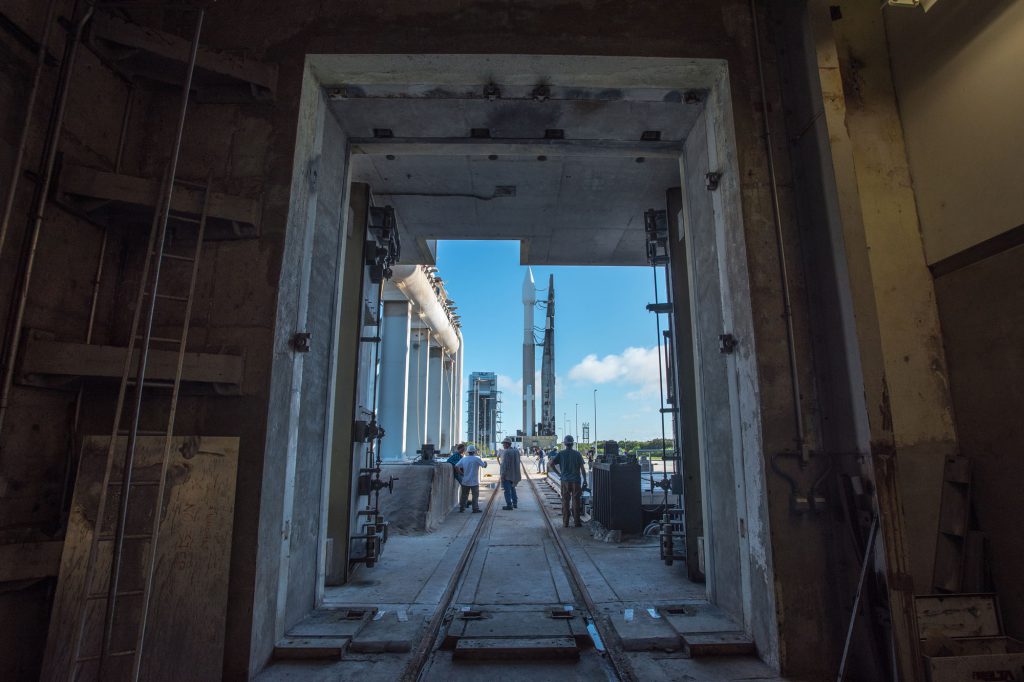 CAPE CANAVERAL — An Atlas 5 rocket carrying a classified national security satellite was rolled to the launch pad this morning for Thursday's flight to bolster the U.S. intelligence-gathering space architecture.
Liftoff will occur at 8:37 a.m. EDT (1237 GMT). The duration of the day's usable launch window remains classified.
Weather forecasters expect favorable conditions for liftoff, placing 80 percent odds on launching. The only concern is a stray coastal shower impeding the rules.
United Launch Alliance will perform the satellite-delivery mission using a 421-configured Atlas 5 rocket that is distinguished by a nose cone 14 feet in diameter and two solid-fuel boosters for added takeoff thrust.
The rocket will head eastward across the Atlantic on a 99-degree flight azimuth to deploy the NROL-61 payload for the National Reconnaissance Office, the government agency responsible for the country's spy satellites.
The satellite's purpose and final orbit have not been disclosed.
The NRO was created in 1961 and operated in total secrecy as a black organization until its existence was declassified in 1992. It began acknowledging in advance the launches of its payloads in 1996.
Today, the agency operates imaging and eavesdropping spacecraft, naval surveillance birds and data-relay satellites for the constellations.
"NRO systems fly from hundreds to thousands of miles from Earth. They provide policymakers and warfighters a unique perspective, worldwide reach and the flexibility only possible through space-based access," said NRO Director Betty Sapp.
Atlas 5 has performed a dozen missions for the NRO since 2007 among its 63 flights overall dating back to 2002. But the NRO has never used a 421 version of the workhorse.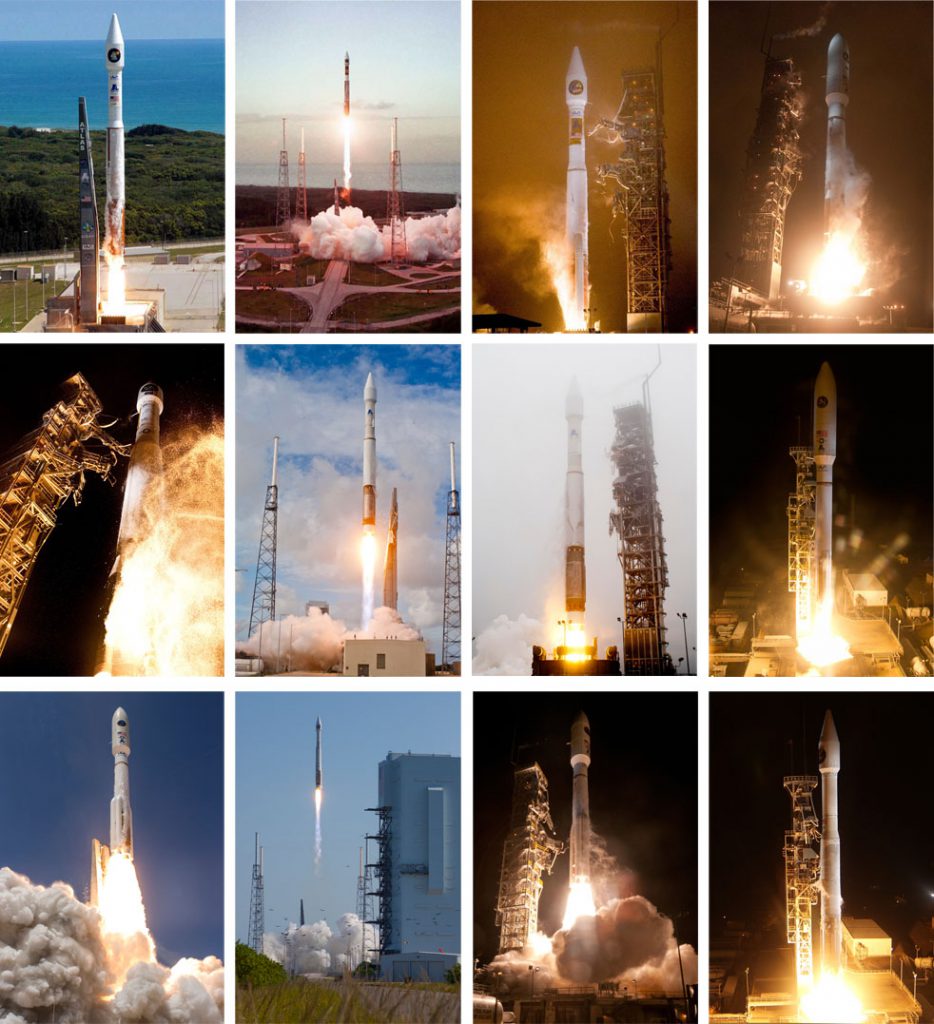 For United Launch Alliance, Thursday marks the company's 23rd flight in service to the NRO, the third just this year and 109th mission overall since 2006.
Officials held the Launch Readiness Review on Monday to grant final approval to proceed with the mission as scheduled.
The Atlas 5 rocket, assembled aboard a mobile launch platform inside the Vertical Integration Facility, was rolled out to the pad at Cape Canaveral's Complex 41 this morning.
The slow drive from the 30-story assembly building to the launch pad, which began at 9:05 a.m., used a pair of specially-made "trackmobiles" to carry the rocket's 1.4-million pound launching platform along rail tracks for the 1,800-foot trip.
Countdown clocks will begin ticking early Thursday for the seven-hour sequence of final testing and fueling to launch.Tanking begins about two hours before liftoff to load 66,000 gallons of liquid oxygen and liquid hydrogen into the vehicle.
The NROL-61 launch will be the 64th Atlas 5 flight and the fourth of 10 planned this year.
It also marks the 80th rocket launch from Cape Canaveral's Complex 41. Since December 1965, the pad has hosted 27 Titan launches and 52 Atlas 5s.
See earlier NROL-61 coverage.
Our Atlas archive.