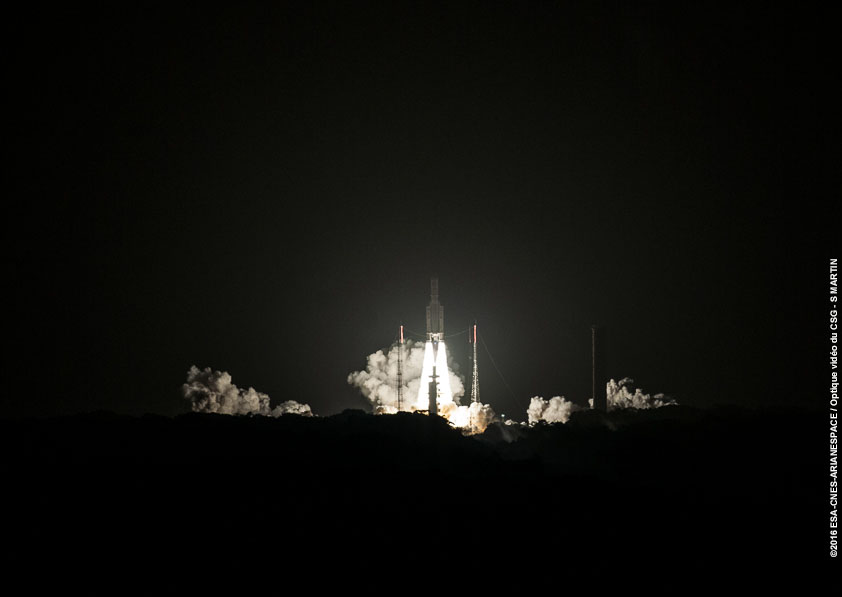 If you plan to watch athletes compete on the track or in the water during this year's Summer Olympics in Rio de Janeiro, there's a good chance the television signals will be relayed from Brazil using a new Eutelsat communications satellite launched Wednesday aboard an Ariane 5 rocket.
The Eutelsat 65 West A satellite will enter service in time to broadcast the opening ceremony of the Rio Olympics on Aug. 5, but the new communications relay station's mission will continue for at least 15 years connecting Latin America with television, broadband Internet and other telecom services.
The hefty satellite — with a launch weight of 14,471 pounds (6,654 kilograms) — lifted off at 0520 GMT (12:20 a.m. EST) on top of an Ariane 5 rocket from Kourou, French Guiana.
The 180-foot-tall (55-meter) rocket took off atop 2.9 million pounds of thrust from its Vulcain 2 main engine and two powerful solid rocket boosters, firing to the east through clear skies over the northern coast of South America.
The target for Wednesday's early morning blastoff was geostationary transfer orbit, an elliptical circuit around Earth ranging in altitude from a low point of 155 miles (250 kilometers) to a high point of 22,211 miles (35,746 kilometers).
The intended orbit had an inclination of 0.5 degrees, meaning it should never stray far from the equator.
Louis Laurent, vice president of programs at Arianespace, declared the flight a success and confirmed the Eutelsat 65 West A satellite was healthy and sending status signals to ground controllers a few minutes after separating from the rocket.
The apparently flawless deployment punctuated the 71st straight successful launch by an Ariane 5 rocket, which has now logged 85 flights since an inauspicious debut in 1996.
"We are delighted to have organized this launch for Eutelsat, which has been our steadfast partner since our companies both started in the early 1980s," said Stephane Israel, Arianespace's chairman and CEO. "I therefore wish to express my deepest gratitude to Eutelsat for its trust in Arianespace."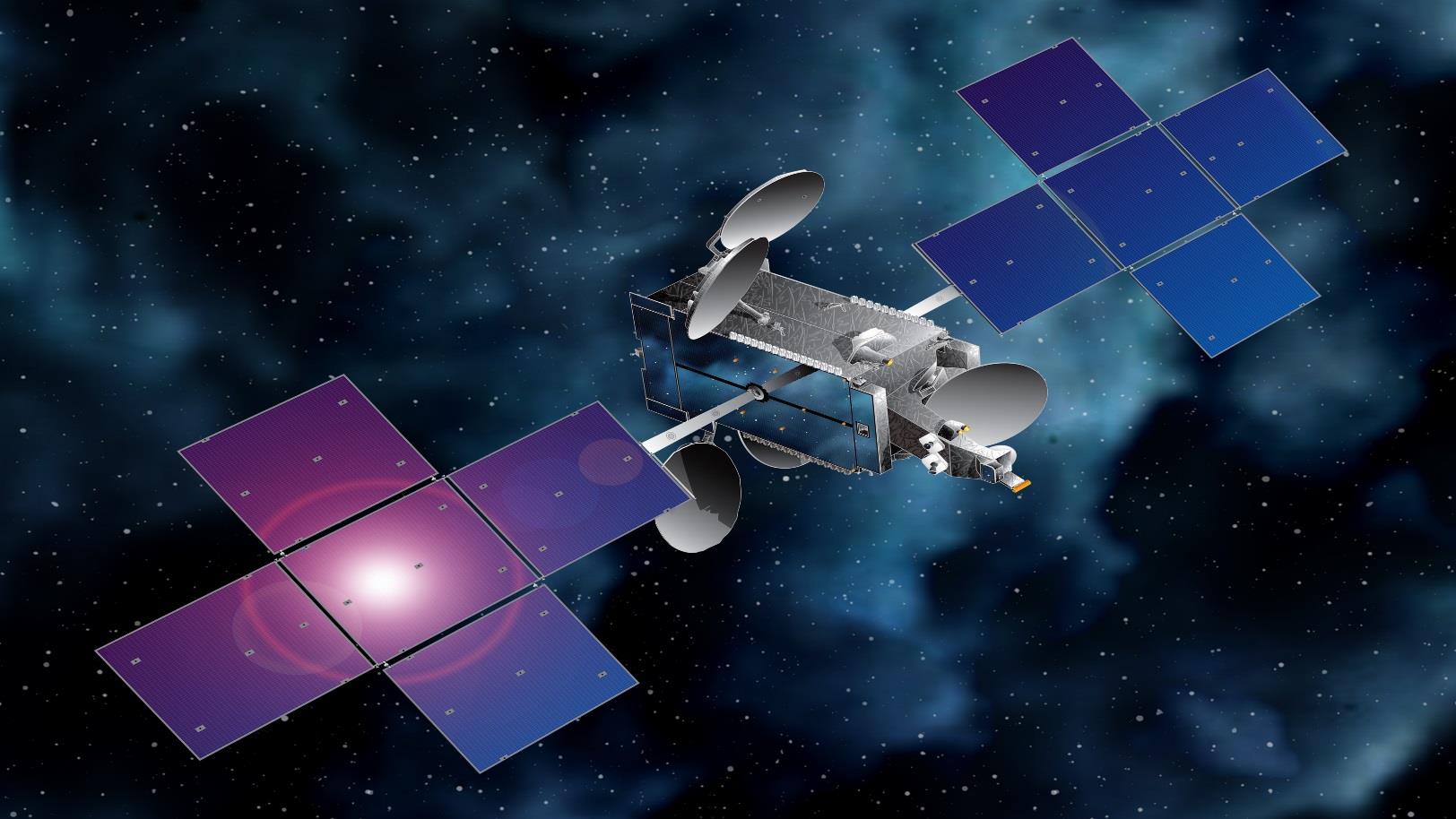 Made by Space Systems/Loral in Palo Alto, California, Eutelsat 65 West A will use an on-board engine to circularize its orbit at geostationary altitude, where the satellite's speed will match the rate of Earth's rotation.
The spacecraft will extend its solar panels to a span of 85 feet — 26 meters — and unfurl communications antennas in the coming days.
Eutelsat 65 West A will settle into an operational position along the equator at 65 degrees west longitude, hovering over a fixed position to reach a coverage zone stretching from the United States to Antarctica, with additional visibility over Western Europe.
But its primary focus is on Latin America.
One of the satellite's first missions will be to provide extra capacity for the spike in broadcast demand expected at the Rio Olympics in August.
Outfitted with transponders in C-band, Ku-band and Ka-band, Eutelsat's newest satellite will relay video between Latin America and Europe, broadcast television channels directly to millions of homes in Brazil, and supply customers with broadband Internet access.
Eutelsat 65 West A will go into a geostationary slot at 65 degrees west never before used by Eutelsat.
"This new mission will help us cover the Brazilian market, a very important new market," said Rodolphe Belmer, Eutelsat's chief executive. "We expect a lot from that new market … We will also cover different countries in Central America and Latin America, (such as) Colombia and Peru."
The next Ariane 5 flight is tentatively scheduled for June 7 with the EchoStar 19 direct-to-home broadcast satellite for Dish Network and BRIsat, a spacecraft to aid banking services in Indonesia.
Arianespace's next mission is set for April 22, when a Russian Soyuz rocket will lift off from French Guiana with the Sentinel 1B radar-equipped Earth observation satellite for Europe's Copernicus environmental monitoring network.
Email the author.
Follow Stephen Clark on Twitter: @StephenClark1.