Updated Feb. 29 with confirmation Telstar 18V and 19V will launch on Falcon 9s.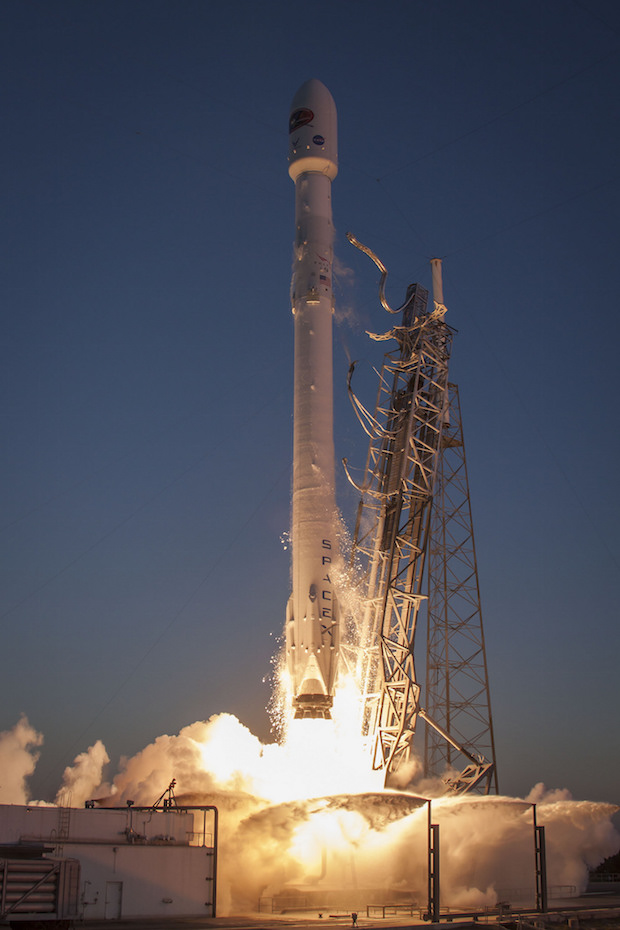 The Canadian telecom satellite operator Telesat plans to launch two multipurpose communications spacecraft aboard SpaceX Falcon rockets in 2018, the company disclosed this week in a quarterly earnings announcement.
A spokesperson for the Ottawa-based company said the new satellites, named Telstar 18 Vantage and Telstar 19 Vantage, would fly aboard Falcon 9 rockets.
Telstar 18V and 19V are both due for launch in early 2018.
The Telstar satellites could take off from SpaceX's launch facilities at Cape Canaveral, Florida, or a launch pad under construction near Brownsville, Texas, to be operational in 2018.
A Telesat spokesperson did not respond to questions on the launch arrangements.
The satellites will be built by Space Systems/Loral in Palo Alto, California, and based on the SSL 1300 spacecraft bus, Telesat said.
Telesat booked deals to launch the satellites with SpaceX late last year, but neither company officially disclosed the launch services provider until Thursday, when Telesat released its 2015 financial results.
The Canadian operator, the world's fourth-largest owner of commercial geostationary satellites, previously revealed its agreement with Space Systems/Loral to manufacture the Telstar 18V and 19V spacecraft.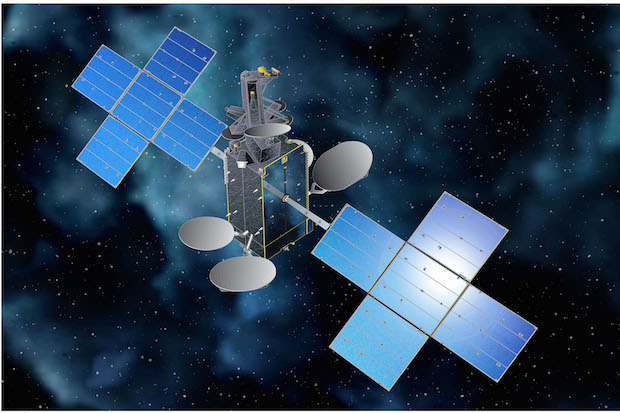 Telstar 18 Vantage will bridge the Pacific Ocean from a slot in geostationary orbit nearly 22,300 miles (36,000 kilometers) above the equator at 138 degrees east longitude. The craft's Ku-band and C-band communications payload will reach customers in China, Mongolia, Southeast Asia, India, Pakistan, Indonesia, Australia, New Zealand, and the Pacific Ocean region, including Hawaii.
APT Satellite Co. Ltd., a Chinese satellite operator headquartered in Hong Kong, is funding more than half the cost of Telstar 18 Vantage and will use the majority of the satellite's communications capacity, Telesat said. Apstar will name its part of the satellite Apstar 5C.
"Telstar 18 Vantage is a high throughput, highly flexible, state-of-the-art satellite that will provide a significant competitive advantage to customers serving the demanding requirements of broadcast, enterprise and government users throughout Asia ," said Dan Goldberg, Telesat's president and CEO. "We are pleased to be making this important addition to our global satellite fleet and, moreover, pleased to continue our long and successful relationship with Apstar, a leading Asian operator with whom we have closely cooperated for over a decade."
It replaces the Telstar 18/Apstar 5 spacecraft sent up by Sea Launch in 2004. Sea Launch's Zenit rocket put the satellite into a lower-than-planned orbit, but Telstar 18 maneuvered to its planned operating point using its own thrusters.
Telstar 19 Vantage will cover a swath of the Americas from Patagonia to Canada's northern territories from a geostationary position at 63 degrees west longitude, where Telesat will expand and replace coverage currently provided Telstar 14R/Estrela do Sul 2, which launched by a Proton rocket in 2011.
Hosting Ku-band and Ka-band communications payloads, Telstar 19V is designed for a 15-year service life, according to Telesat. Hughes Network Systems has committed to purchase Ka-band capacity for broadband services over South America.
Telesat's first high throughput satellite, Telstar 12 Vantage, launched in November 2015 aboard a Japanese H-2A rocket. The successful mission marked the first dedicated commercial launch of the H-2A, built, operated and marketed by Mitsubishi Heavy Industries.
Email the author.
Follow Stephen Clark on Twitter: @StephenClark1.