The 32-story-tall mobile service tower is retracted from the Delta 4 rocket at Vandenberg's Space Launch Complex 6 pad for the NROL-45 flight that will place a surveillance satellite into orbit for the U.S. National Reconnaissance Office.
Photo Credit: United Launch Alliance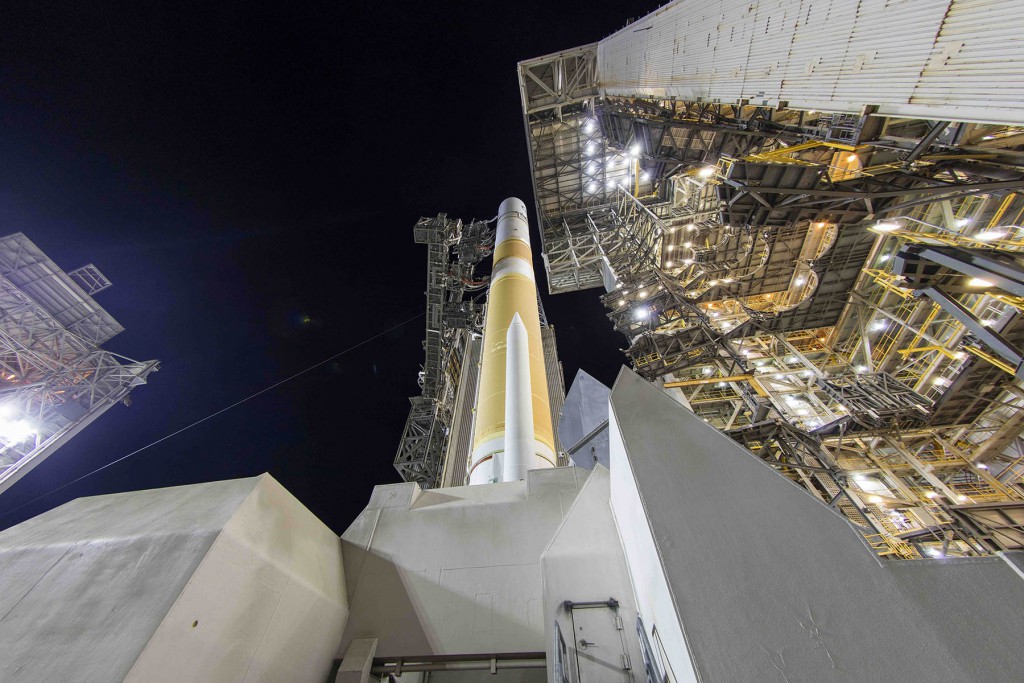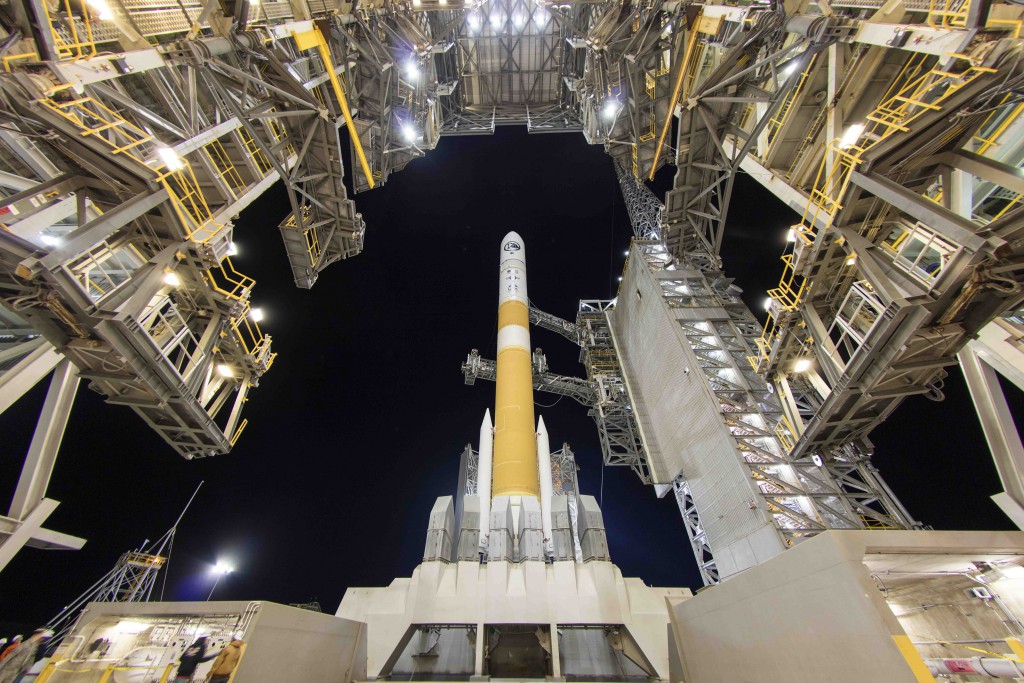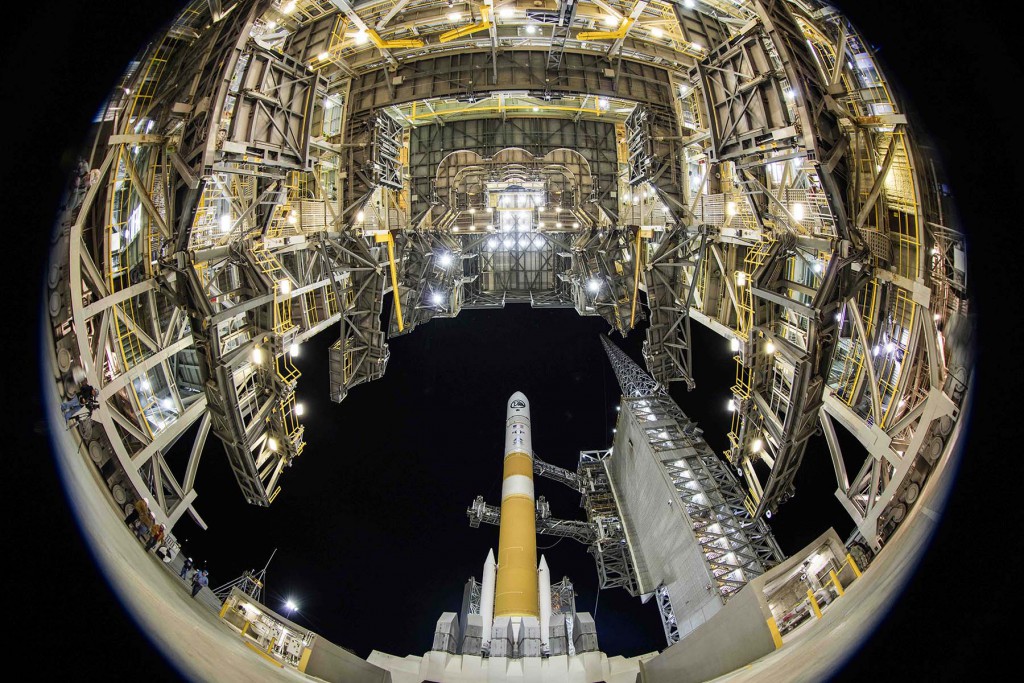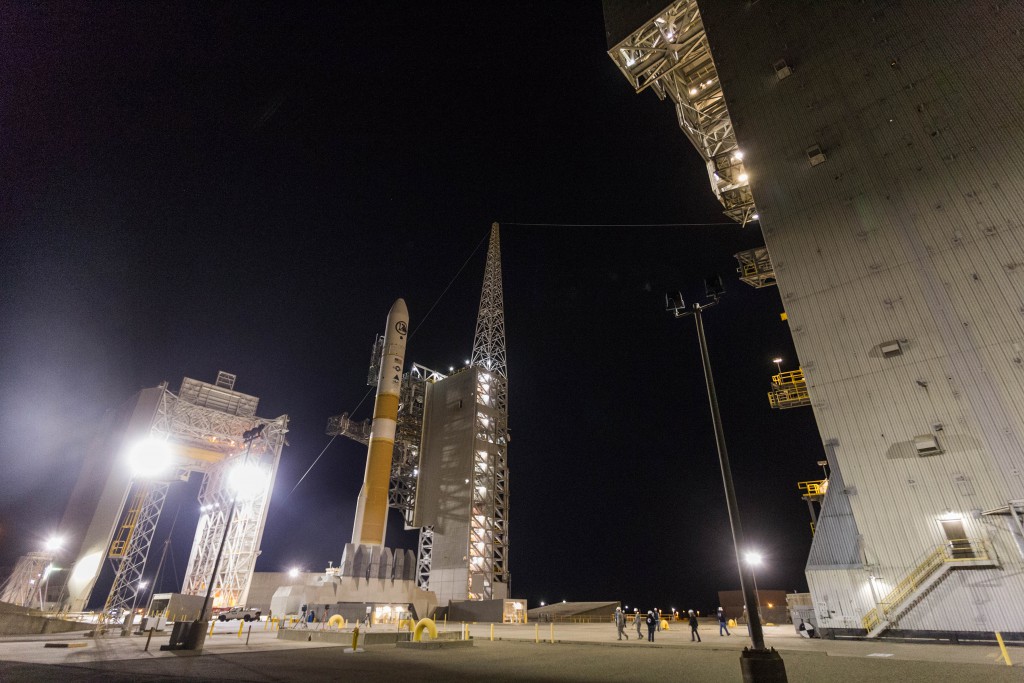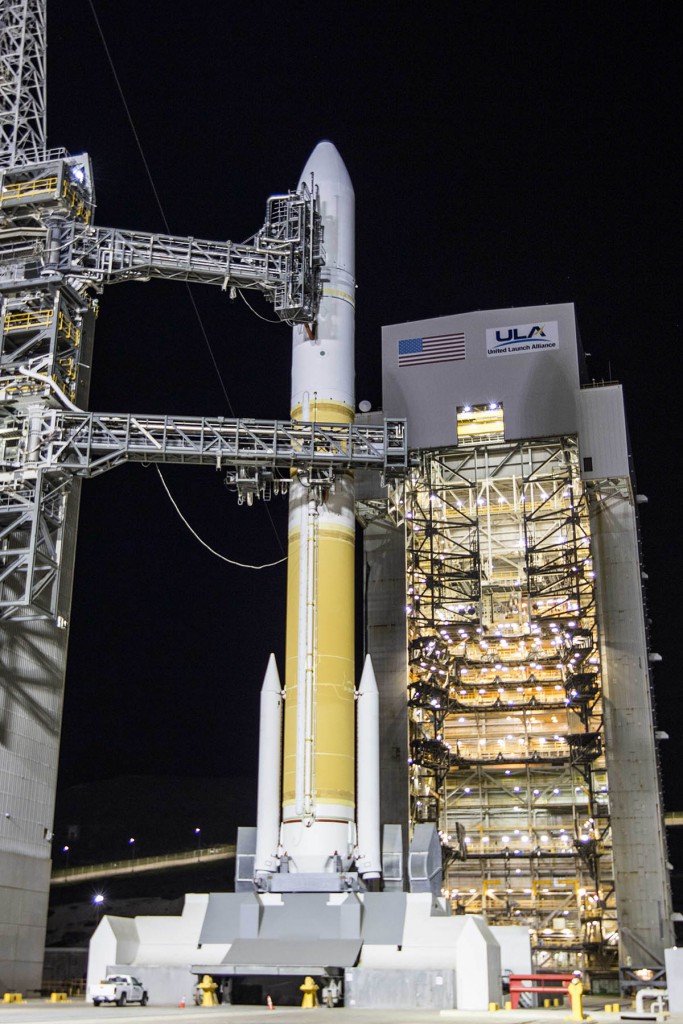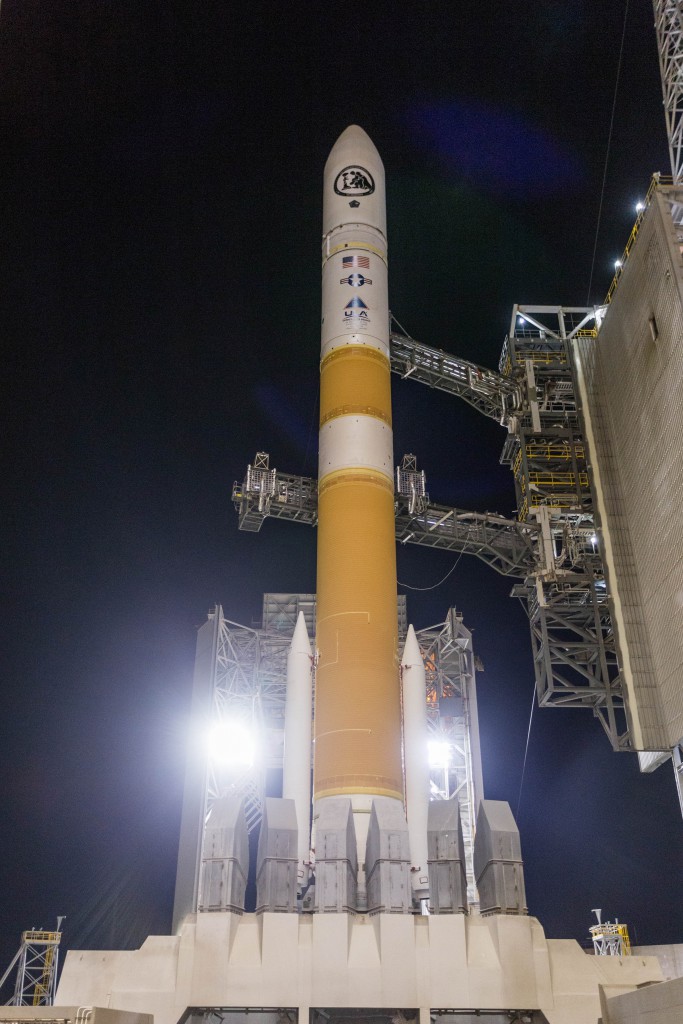 See earlier Delta 373 coverage.
Our Delta archive.