CAPE CANAVERAL — Churning out the launches at a rapid pace, the Atlas 5 program sent another rocket soaring like clockwork today for deployment of a national security satellite duo from California.
Blasting off precisely on-time at 5:49:30 a.m. local (8:49:30 a.m. EDT; 1249:30 GMT) from Vandenberg Air Force Base, it was the seventh Atlas this year, the second of three planned this month alone and just six days since the last flight.
It also marked the 25th consecutive Atlas 5 to be fueled and launched on the first attempt, a string stretching back to 2012.
The launch customer this morning was the National Reconnaissance Office, which called the classified flight simply NROL-55.
Based upon the usual clues available before the launch and the visible route the rocket took during ascent, the Atlas 5 likely inserted a pair of ocean surveillance satellites into a highly-inclined, low-Earth orbit of approximately 700 miles.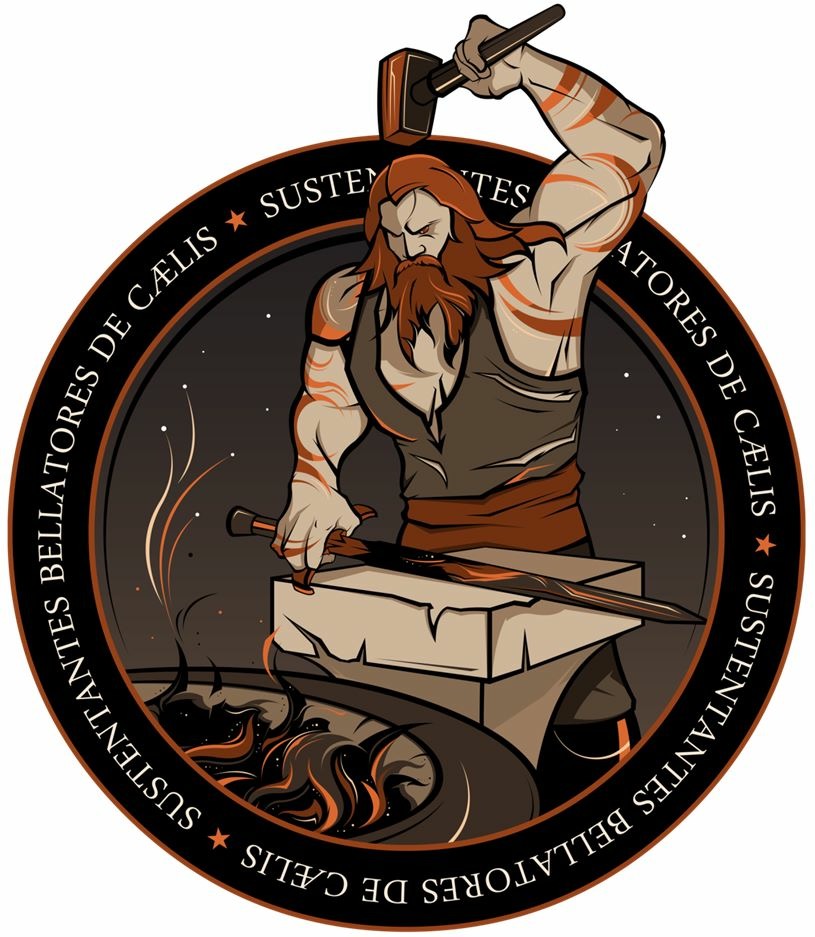 The kerosene-fed RD-180 main engine powered the rocket off the pad at Space Launch Complex 3-East on South Vandenberg with 860,000 pounds of thrust.
It was a four-minute flight for the first stage before the cryogenic Centaur upper stage took over. The mission went into a news blackout once the 14-foot-diameter nose cone enclosing the payload was jettisoned five minutes after liftoff.
The Centaur likely conducted two firings separated by a long coast period to achieve the 63-degree orbit for release of the primary payloads.
This marked the seventh time since 2001 than an Atlas rocket of some configuration has launched the formation-flying satellites to refresh the Naval Ocean Surveillance System, or NOSS. It was ULA's fourth NOSS launch.
"NOSS satellites track ships at sea through their radio transmissions," said Ted Molczan, a respected monitor of spacecraft.
The earlier Atlas launches for NOSS have come from both Vandenberg and Cape Canaveral in Florida. This was the fifth to originate on the West Coast.
The NRO is the secretive government agency responsible for the country's fleet of spy satellites. Agency officials don't publicly disclose the identities or uses of satellites carried aboard its launches.
But satellite observers believe this launch, unofficially dubbed NOSS 3-7, replaces the NOSS 3-3 satellite pair deployed a decade ago aboard an Atlas 3B rocket.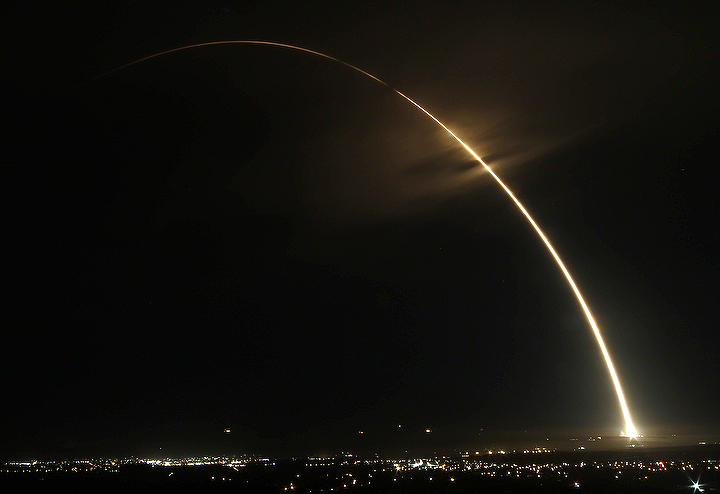 This was the 129th successful Atlas program launch in a row spanning more than two decades, the 58th for an Atlas 5 and the 101st for United Launch Alliance.
Vandenberg's first Atlas was an Intercontinental Ballistic Missile that blasted off from the base on Sept. 9, 1959. This was the 295th Atlas launch from Vandenberg and the 11th Atlas 5.
"I commend everyone who made this launch successful. This launch adds another powerful mechanism to the nation's security toolkit," said Col. Clint Hunt, director of the NRO Office of Space Launch.
Hitching a ride as a secondary payload aboard the Atlas rocket was a batch of Cubesats collectively known as the Government Rideshare Advanced Concepts Experiments, or GRACE mission. Nine are sponsored by the NRO and four are sponsored by NASA.
They were shot out of deployer boxes mounted next to the Centaur upper stage's RL10C-1 engine.
"It also demonstrates the efficiencies of CubeSat rideshare on an NRO mission. This mission is a great example of how NRO, NASA, the Air Force, and our academic colleagues collaborate to amplify innovative technology to support the nation," said Hunt.
(Data from the NRO)
NRO-sponsored Cubesats:
*AeroCube-5c and AeroCube-7 — technology pathfinders from Aerospace Corp. that weigh 1.5 kilograms each and will demonstrate tracking technologies, optical communications and laser communication.
*SNaP-3 — A total of three CubeSats, weighing 4.5 kilogram each, from the Army's Space and Missile Defense Center, whose mission is to develop user software-defined radios to provide beyond-line-of-sight communication for disadvantaged users in remote locations.
*PropCube — Two 1-kilogram CubeSat from Tyvak performing dual frequency ionospheric calibration measurements.
*SINOD-D — Two 2-kilogram CubeSats from SRI International demonstrating software defined radio communications.
NASA-sponsored Cubesats:
*ARC-1 (Alaska Research CubeSat 1) — 1-kilogram CubeSat developed by the University of Alaska-Fairbanks whose mission is to measure thermal and vibration environment during launch, and increase the Technology Readiness Level on both their attitude control and determination system, as well as, the high bandwidth communication system.
*BisonSat — 1-kilogram CubeSat from Salish Kootenai College whose mission is to train students on the design, construction, test, and operation of space hardware by using a specially designed light camera to calculate and test land cover classification, cloud cover, and cloud height measurements.
*AMSAT Fox-1 — 1-kilogram CubeSat features an amateur radio FM voice repeater that will provide easy portable satellite communications opportunities for amateur radio operators worldwide. The satellite will also test a MEMS Gyro and a low energy proton experiment.
*LMRST-Sat (Low Mass Radio Science Transponder – Satellite) — 3-kilogram CubeSat from the Jet Propulsion Laboratory which will demonstrate the Low Mass Radio Transponder in earth orbit to raise its Technology Readiness Level.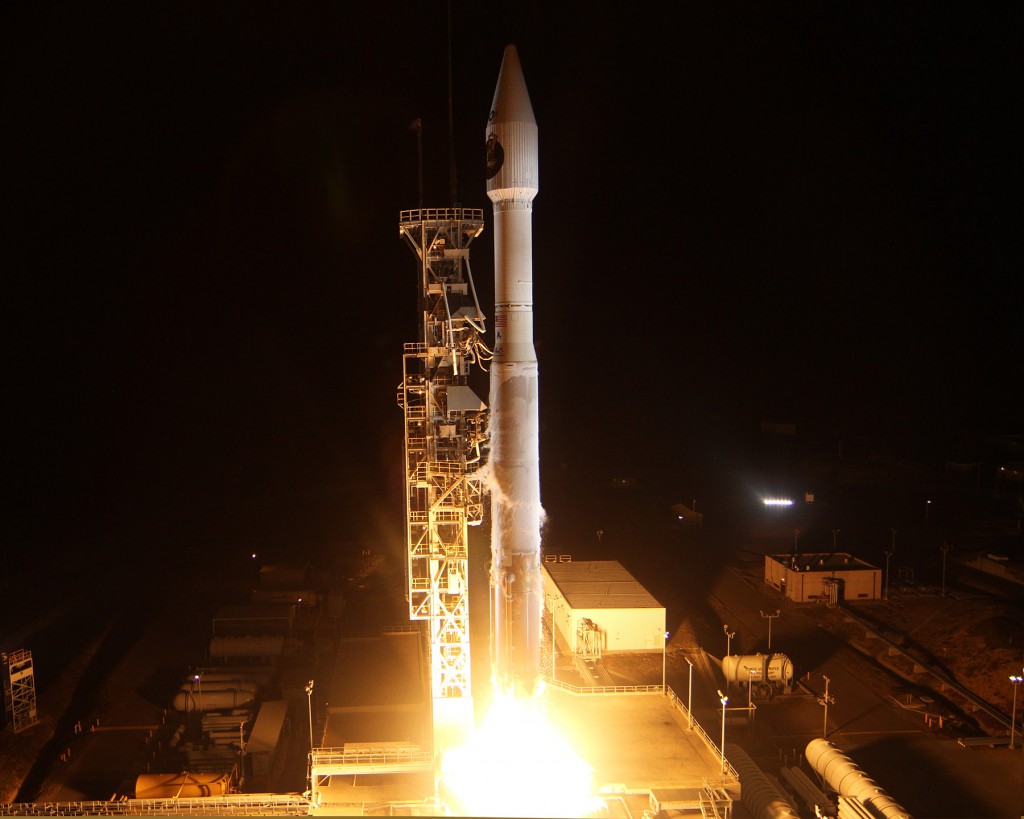 The next flight for the Atlas 5 rocket is slated for Oct. 30 from Cape Canaveral to launch the Global Positioning System 2F-11 navigation satellite for the Air Force.
Up next for Atlas at Vandenberg is the March 4 launch of NASA's Mars-bound InSight geophysical lander that will drill into the reddish ground to study how terrestrial planets form. It will be the first Mars launch from the U.S. West Coast.
See earlier NROL-55 coverage.
Our Atlas archive.