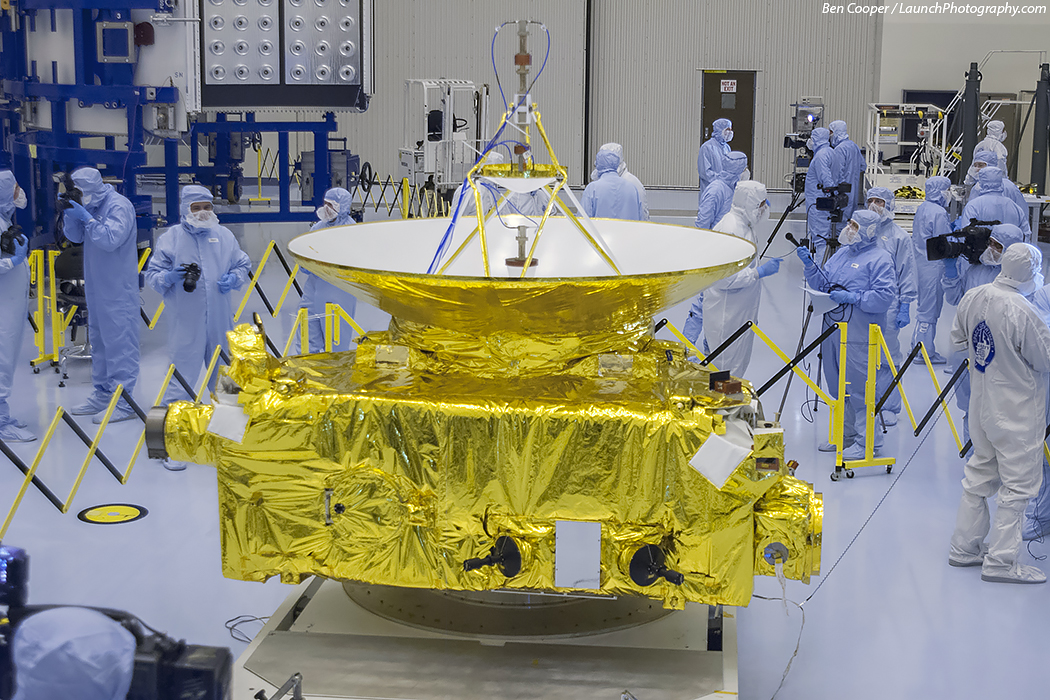 NASA's New Horizons probe, armored for a nine-year journey through the cold, inhospitable depths of space, launched Jan. 19, 2006, from Cape Canaveral.
Fitted with seven instruments to map Pluto's topography, atmosphere and composition, New Horizons is approaching the frozen world for a flyby Tuesday nearly three billion miles from Earth.
Built at the Johns Hopkins University Applied Physics Laboratory, New Horizons weighed 1,054 pounds (478 kilograms) with a full load of hydrazine fuel at launch. It carries a 83-inch (2.1-meter) X-band high-gain antenna to transmit data back to Earth across the vast abyss from Pluto.
The photos here, taken by Ben Cooper of Launchphotography.com and used with permission, show the spacecraft before engineers added its plutonium power generator, which went on the probe six days before launch. An inert version of the power source is seen mounted on the spacecraft in these images.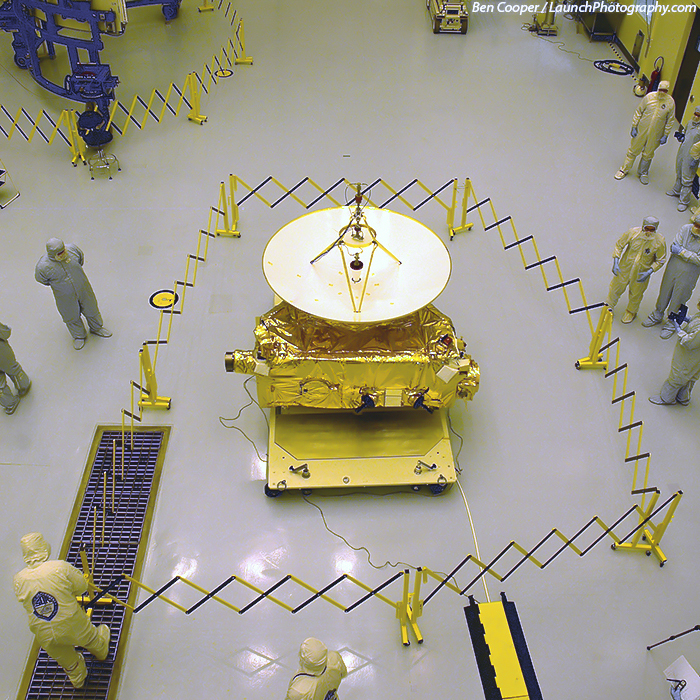 Two identical processors are aboard New Horizons, providing fully redundant computing capability, and the probe is blanketed in gold thermal insulation, which consists of 18 layers of Dacron mesh cloth sandwiched between aluminized Mylar and Kapton film.
The multi-layer blankets also protect the spacecraft from high-speed impacts of tiny dust grains it could encounter during the Pluto flyby, and New Horizons' hydrazine fuel tank is wrapped in Kevlar and Beta cloth to shield it from micrometeoroids, according to Chris Hersman, New Horizons' mission systems engineer at APL.
The shielding does not protect the spacecraft from larger pebble-size particles, Hersman said.
Engineers designed New Horizons to retain heat generated from the probe's electronics, keeping its insides around room temperature — between 50 and 85 degrees Fahrenheit — without heaters.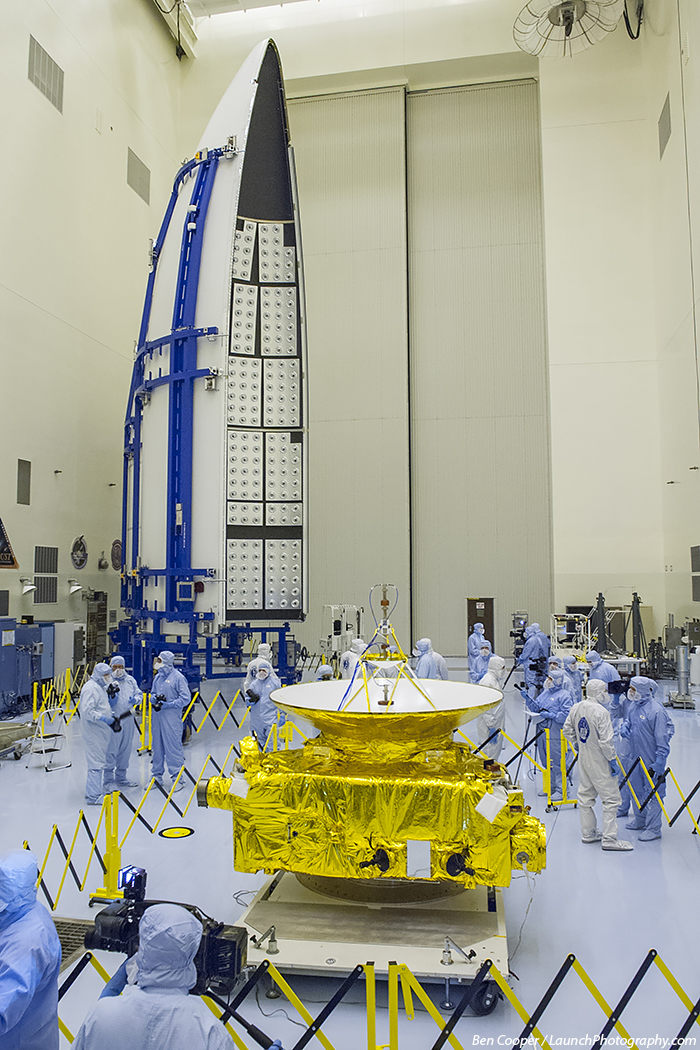 New Horizons has 16 small hydrazine-fueled thrusters for in-space maneuvers — eight in primary mode and eight on a backup system. Two star trackers and inertial measurement units supply New Horizons' computer with information on its position in space.
Hersman said Sunday that all systems aboard New Horizons are functioning, including prime and redundant components, and the probe has performed nearly perfectly since launch. Engineers at New Horizons' control center in Maryland say the craft's technical hiccups, like a worrying safe mode event July 4 that temporarily halted science observations, were short-term and left no permanent damage.
Managers packed mementos aboard New Horizons, including a portion of Pluto discoverer Clyde Tombaugh's ashes with an inscription honoring the late astronomer. Two U.S. flags, two CD-ROMs with the names of members of the public and messages from the project team, a cutout of the privately-funded SpaceShipOne suborbital space plane and Florida and Maryland state quarters — representing where the spacecraft was launched and built — are also on the spacecraft.
A U.S. postage stamp issued in 1991, proclaiming Pluto as the final planet "not yet explored," is also carried on New Horizons.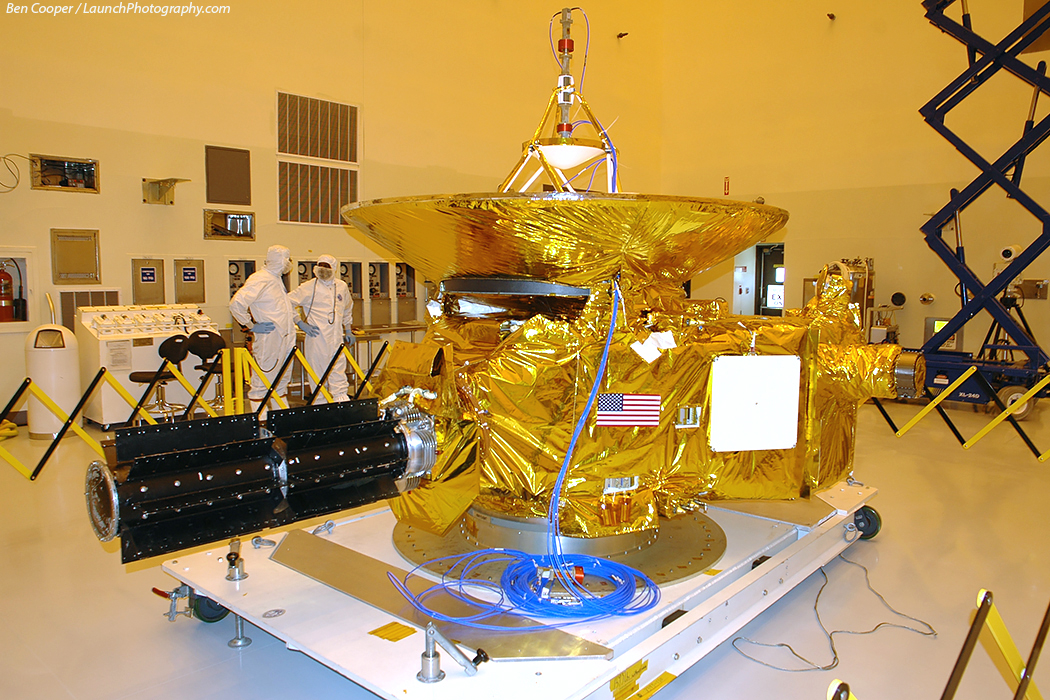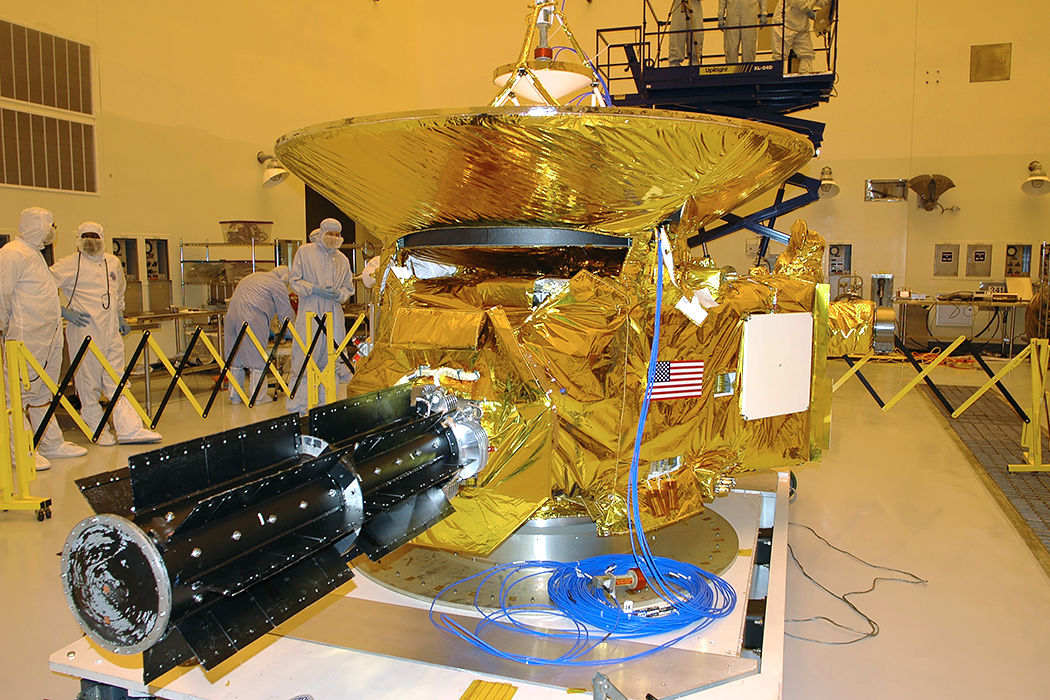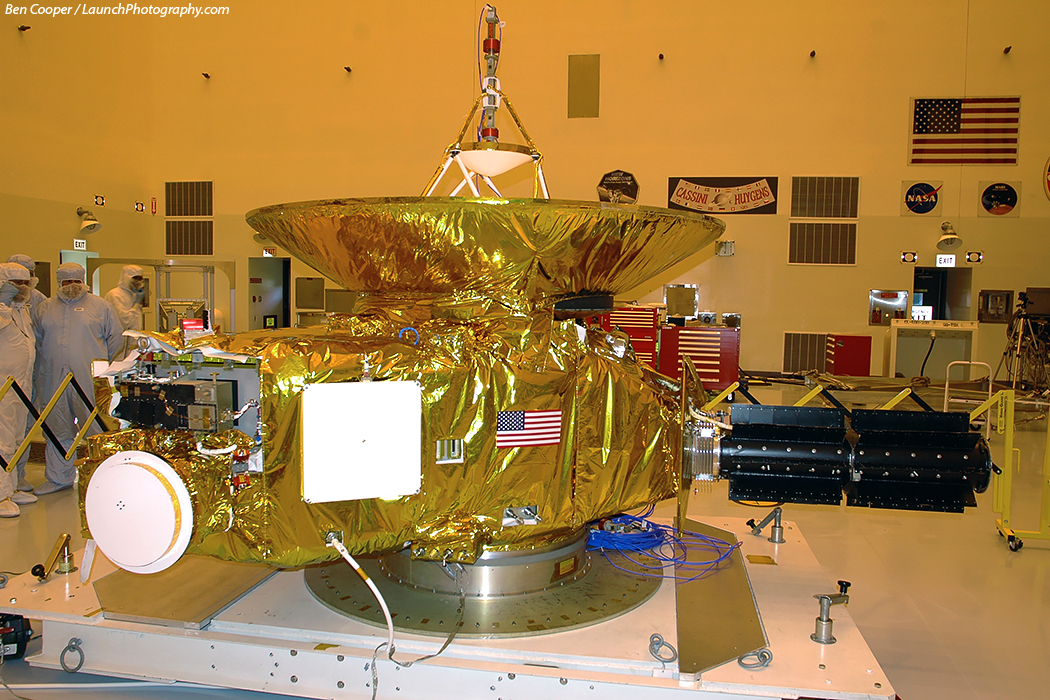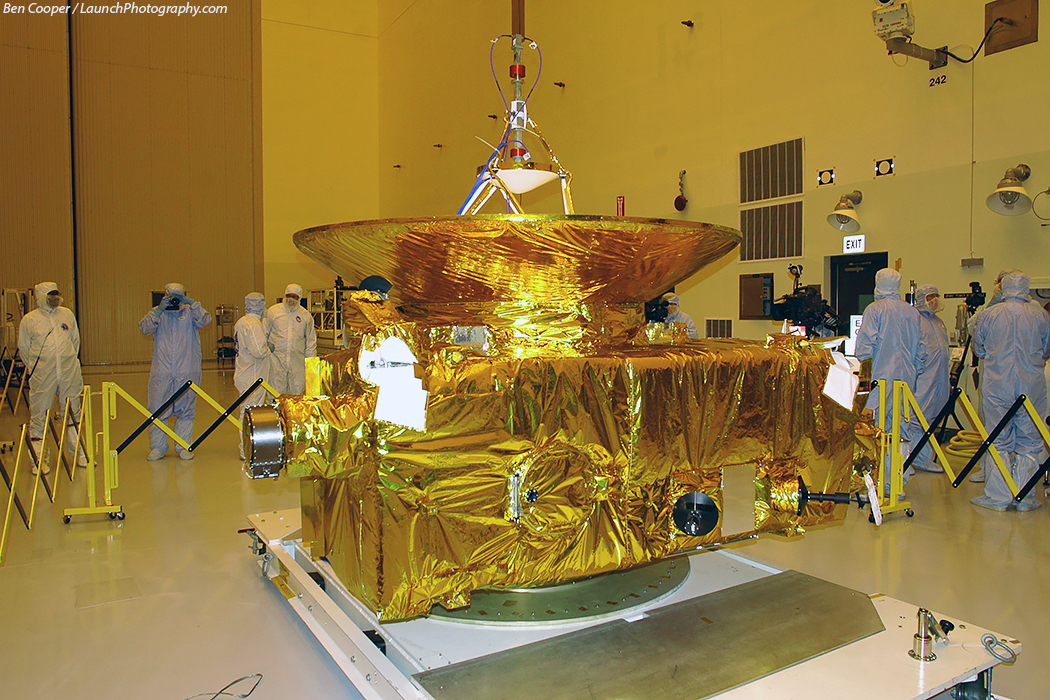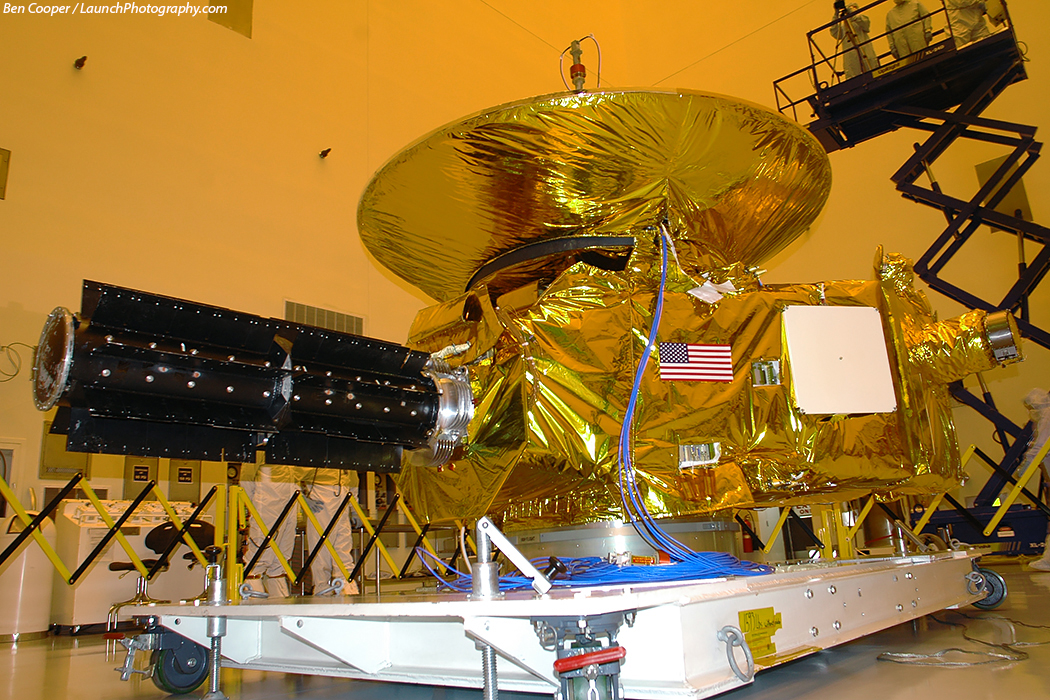 Email the author.
Follow Stephen Clark on Twitter: @StephenClark1.