STORY WRITTEN FOR CBS NEWS & USED WITH PERMISSION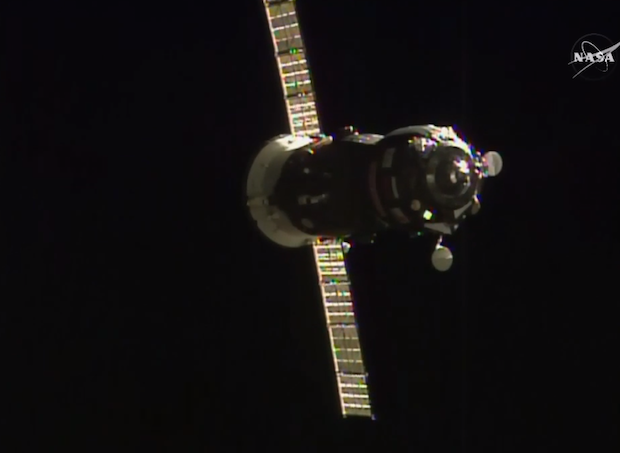 A Russian Progress cargo ship glided to a smooth docking with the International Space Station early Sunday, bringing more than 3 tons of supplies and equipment to the lab complex.
The unpiloted spacecraft's docking mechanism engaged its counterpart in the station's Earth-facing Pirs compartment at 3:11 a.m. EDT (GMT-4), two days after launch from the Baikonur Cosmodrome in Kazakhstan.
"Guys, congratulations. your cargo vehicle has arrived," Russian flight director Vladimir Solovyev radioed from the Russian mission control center near Moscow.
"We congratulate you as well," cosmonaut Gennady Padalka replied from inside the station's Zvezda command module. "Thanks so much for sending it our way. … It feels like Christmas in July."
The successful launch, rendezvous and docking came after back-to-back resupply failures. A Progress launched April 28 spun out of control shortly after reaching orbit and one week ago, a SpaceX Falcon 9 rocket disintegrated during ascent, destroying a Dragon supply ship loaded with more than 4,000 pounds of supplies and equipment.
It is not yet known what caused the SpaceX failure, but Russian engineers said earlier they had identified and corrected the problem believed to be responsible for the Progress mishap and there were no problems of any significance with the M-28M/60P vehicle.
Before the launching, NASA said the station crew had enough supplies on board to continue normal operations through October. With the successful docking of the Progress M-28M/60P spacecraft, and assuming a Japanese HTV freighter arrives on schedule in August, the lab crew should be sufficiently stocked through the end of the year.