STORY WRITTEN FOR CBS NEWS & USED WITH PERMISSION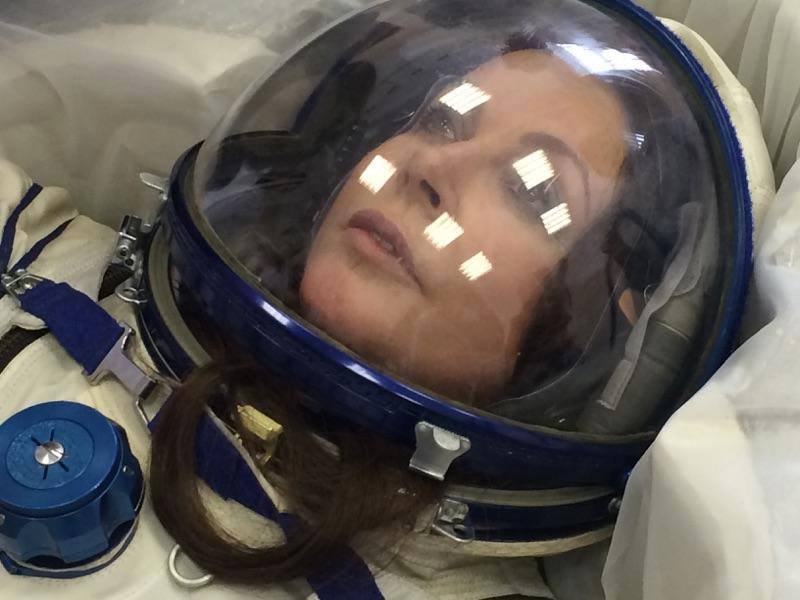 Soprano and would-be space tourist Sarah Brightman, who was in training for a flight to the International Space Station this fall aboard a Russian Soyuz ferry craft, will not be chasing her dream aloft after all, the singer's website and Facebook page revealed Wednesday.
"Ms. Brightman said that for personal family reasons her intentions have had to change and she is postponing her cosmonaut training and flight plans at this time," the posting, titled "Postponement of Flight Plans," said. No other details were given for her withdrawal from training.
In the same statement, Eric Anderson, co-founder and chairman of Space Adventures, the company that brokered the flight, hinted that Brightman might make another attempt to fly in space at some point in the future, although no details were provided.
"We've seen first hand her dedication to every aspect of her spaceflight training and to date, has passed all of her training and medical tests," he said. "We applaud her determination and we'll continue to support her as she pursues a future spaceflight opportunity."
Brightman would have been the second female space tourist to visit the space station, the ninth paying visitor overall and the first since 2009.
With the retirement of NASA's space shuttle fleet in 2011, all seats aboard Russian Soyuz ferry craft have been reserved for professional cosmonauts and astronauts. Brightman's flight was made possible by a joint U.S.-Russia decision to launch astronaut Scott Kelly and cosmonaut Mikhail Kornienko on a nearly year-long mission, a move that opened up two seats on a downstream Soyuz crew rotation flight.
Brightman announced her plans to fly in space during an October 2012 news conference in Moscow. She eventually was assigned to Soyuz TMA-18M, scheduled for launch from the Baikonur Cosmodrome in Kazakhstan on Sept. 1, joining spacecraft commander Sergey Volkov and European Space Agency astronaut Andreas Mogensen.
During her stay aboard the station, Brightman planned a musical presentation of some sort, reportedly working with her former husband Andrew Lloyd Weber on a composition intended to inspire girls to follow their dreams. A space-themed CD released shortly after her Moscow news conference was titled "Dreamchaser."
Brightman and Mogensen planned to spend 10 days aboard the station, returning to Earth with cosmonaut Gennady Padalka, who launched with Kelly and Kornienko on March 27. Volkov will remain aboard the station as part of its long-duration crew, returning to Earth with Kelly and Kornienko next March.
Brightman is believed to have agreed to pay more than $50 million for the flight. But contract details have not been released and it's not known how much has been paid to date. Japanese entrepreneur Satoshi Takamatsu, who began training as Brightman's backup in January, presumably will take her place aboard Soyuz TMA-18M, but the Russians have not yet addressed the issue.
"I am delighted to be able to take advantage of this opportunity to train as a cosmonaut," Takamatsu said in a Space Adventures statement last January. "I am excited to prepare myself alongside professionals and to get their unique insight as to what it takes to train for a flight to space."
He said he began dreaming of one day flying in space during the Apollo moon missions, "so this really is the fulfillment of a lifelong dream."