Russian technicians rolled a Soyuz rocket from its integration hangar to the launch pad in French Guiana on Tuesday morning, positioning the booster to receive two Galileo navigation satellites ahead of liftoff Friday.
The three-stage rocket made the 2,300-foot trip on rail tracks riding a specialized transporter-erector system. The journey began Tuesday after sunrise, and the rocket was lifted vertical over the launch pad's concrete flame trench by midday.
Carved out of granite bedrock on the northern coast of South America, the purpose-built Soyuz launch pad sits a few miles northwest from the European-run spaceport's Ariane 5 and Vega launch facilities.
The rocket rolled from the integration building — known by the Russian acronym MIK — through the launch pad's mobile gantry, then rotated upright and attached to four hold-down support arms.
Two Galileo navigation satellites readied for launch on the Soyuz were set to be transferred to the launch pad later Tuesday, already inside the rocket's ST-type 13.5-foot-diameter payload fairing. The payloads will be lifted into the gantry and bolted atop the Soyuz rocket, followed by a final series of tests before Friday's countdown.
Liftoff of the Soyuz ST-B rocket is set for Friday at 2146:18 GMT (5:46:18 p.m. EDT; 6:46:18 p.m. French Guiana time), about six minutes after sunset at the equatorial space base.
The launcher's Fregat-MT upper stage will deploy the mission's two Galileo satellite passengers into a circular orbit about 14,600 miles (23,500 kilometers) above Earth nearly four hours later. The satellites will join Europe's growing constellation of navigation spacecraft, building out an independent civilian-run counterpart to the U.S. military's GPS network.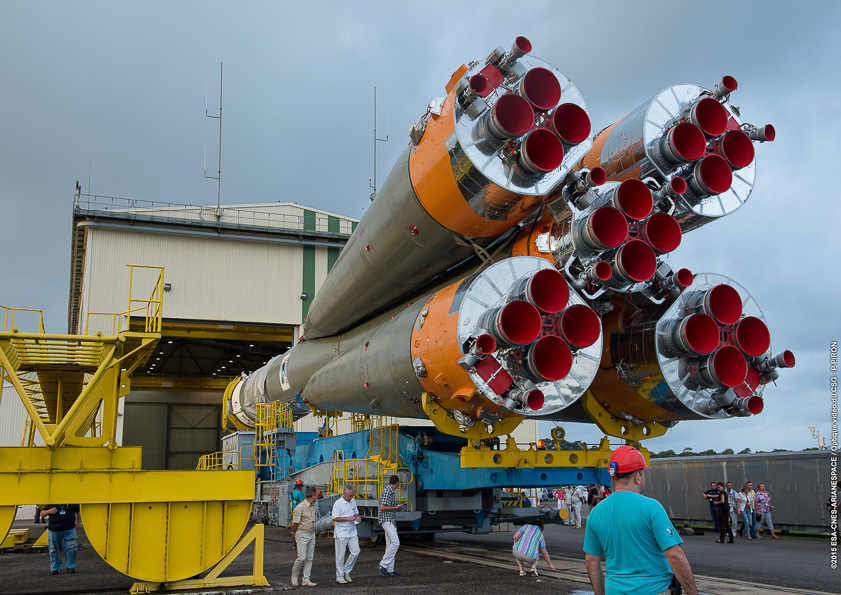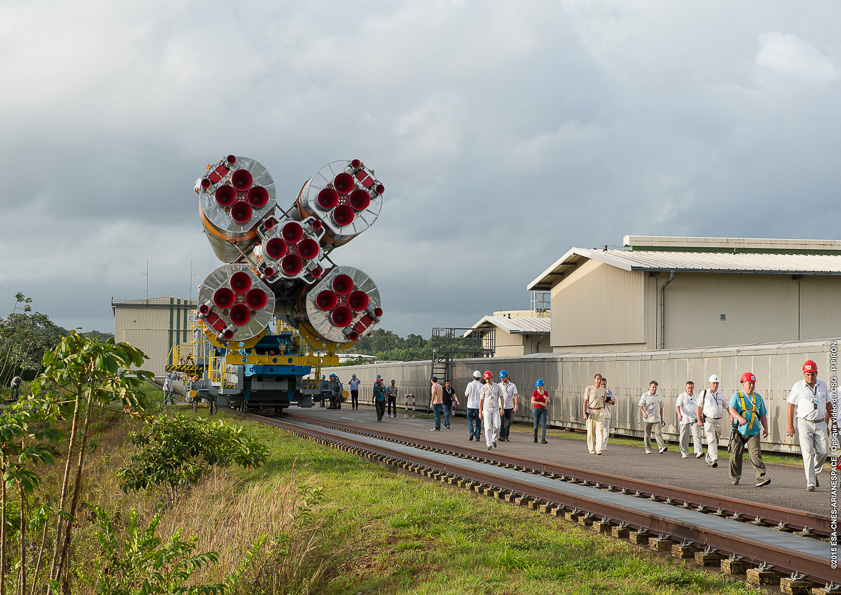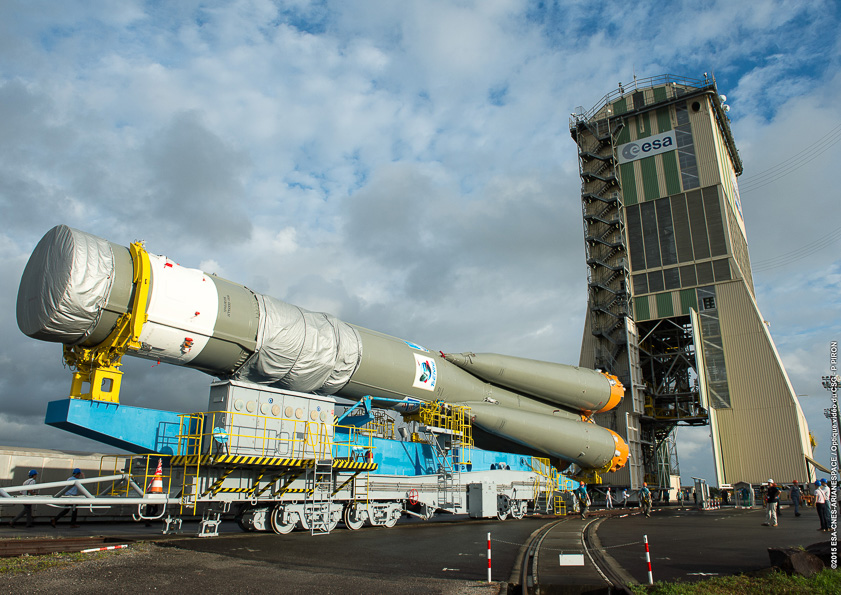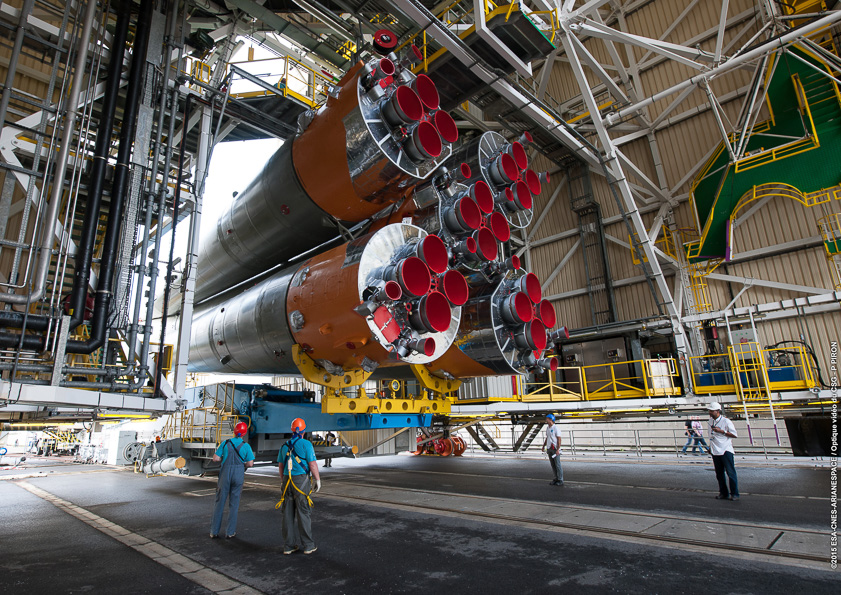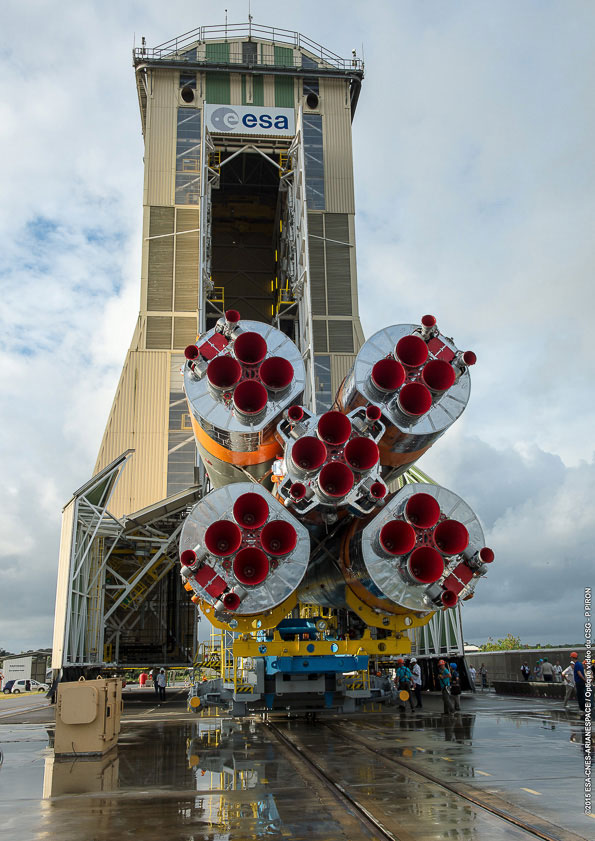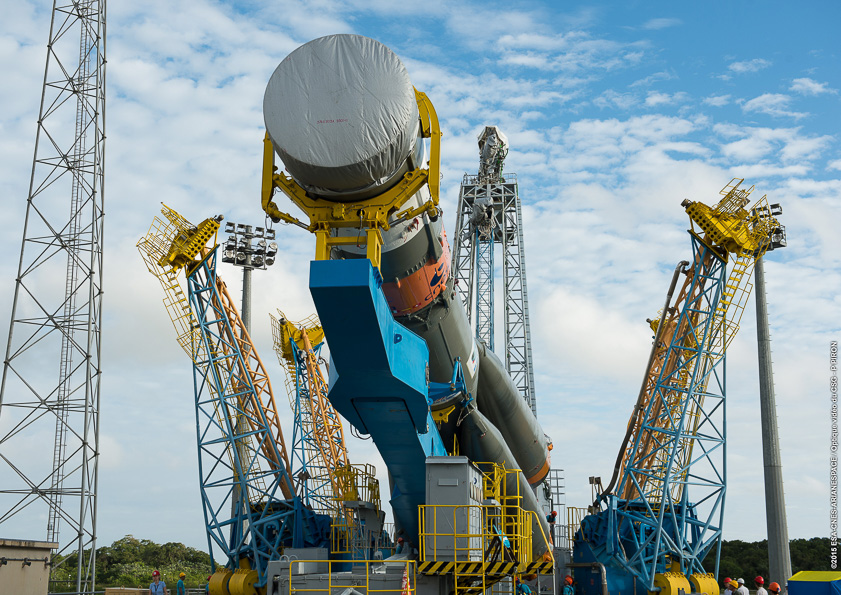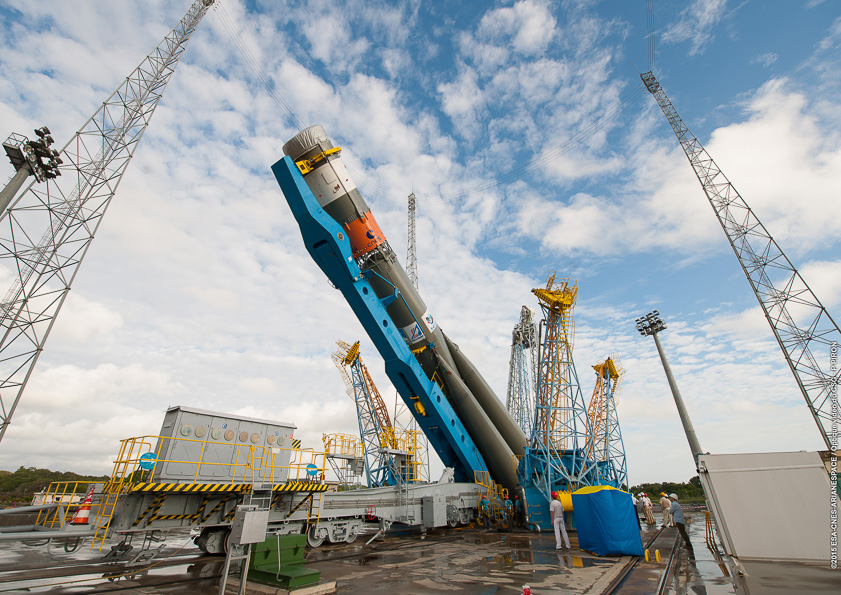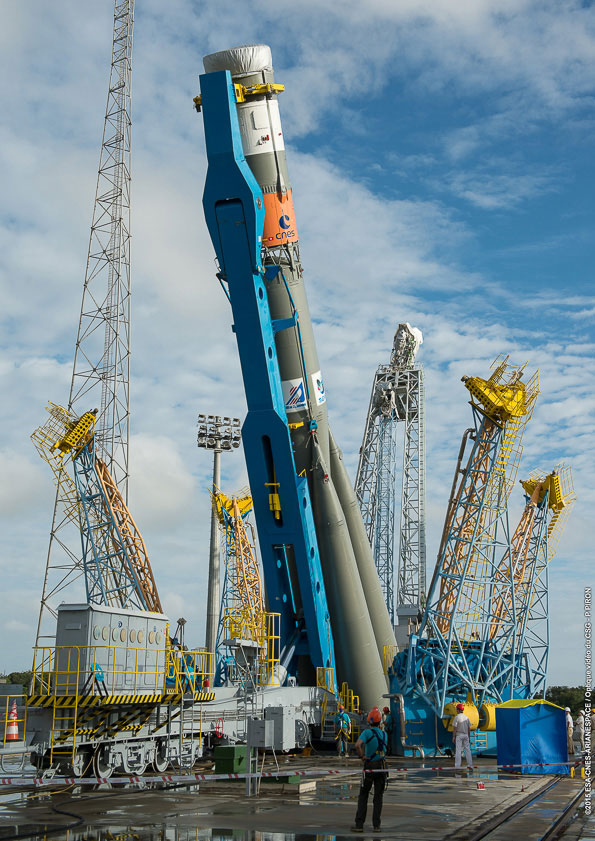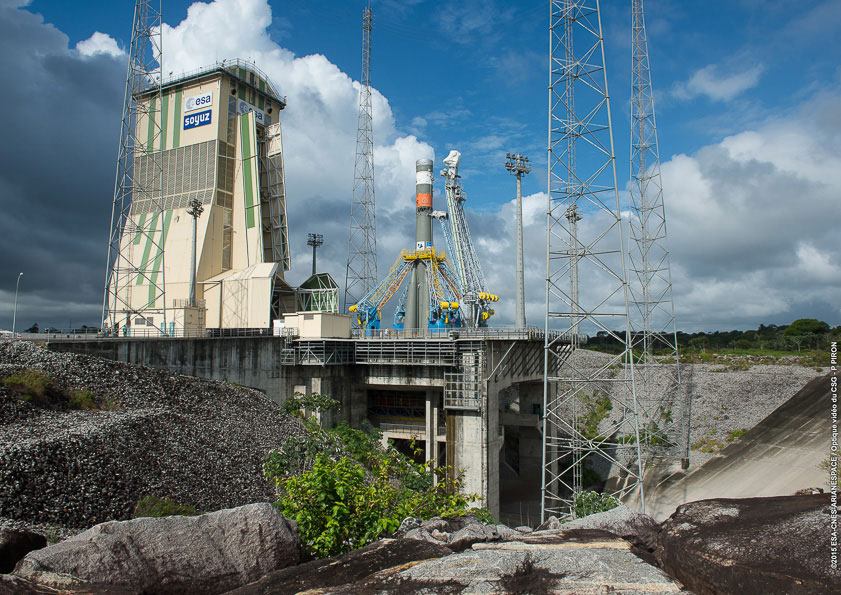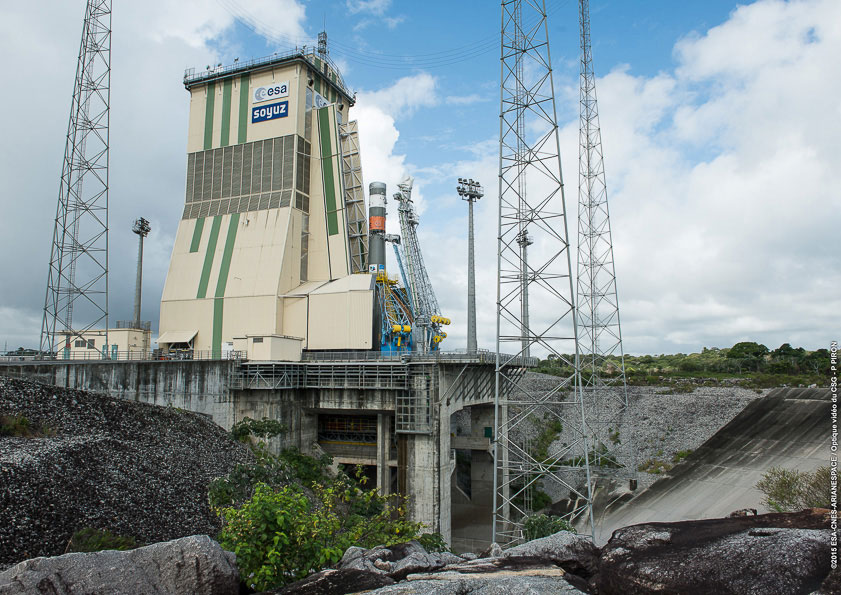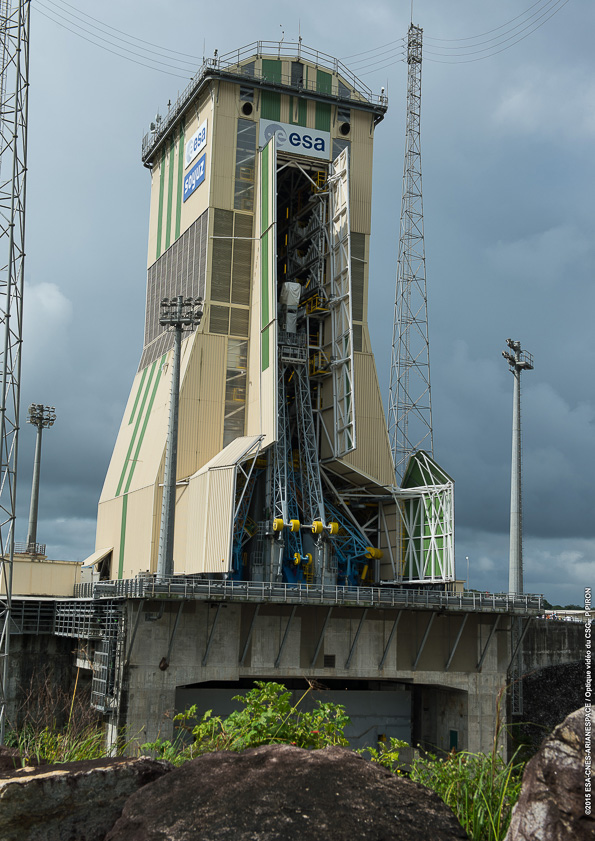 Follow Stephen Clark on Twitter: @StephenClark1.