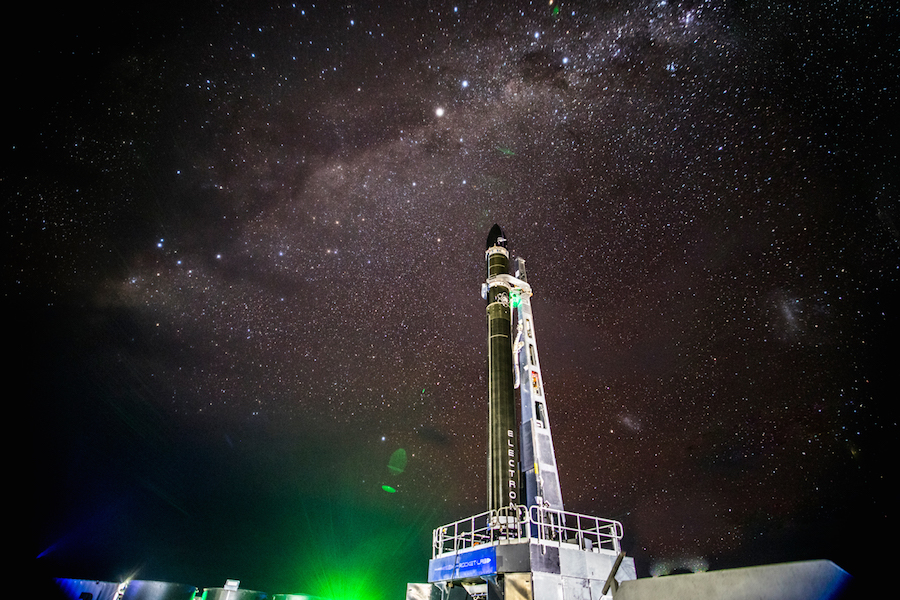 Rocket Lab announced this week it has added two more nanosatellites to the first operational launch of the company's Electron rocket, which is now scheduled to take off from New Zealand no earlier than Nov. 10, U.S. time, after a multi-month delay to resolve a technical problem.
The new additions to the Electron rocket's payload compartment come from Fleet Space Technologies, an Australian company with plans to build a network of tiny tracking and data relay satellites designed to connect with devices in remote locations on Earth.
Fleet's first two test satellites, named Proxima 1 and 2, will accompany four other satellites that were aboard the Electron rocket during a series of launch attempts earlier this year, before Rocket Lab suspended launch preparations to study recurring problems with a motor controller, a device that governs hardware and software commands on the launcher.
A motor controller for one of the Electron rocket's engines displayed unusual behavior during a countdown rehearsal in April. Rocket Lab officials thought they resolved the problem before attempting to launch the Electron rocket in June, but a motor controller issue cropped up again, and the company decided to postpone the mission indefinitely to investigate the issue.
Rocket Lab announced Tuesday that the Electron rocket will be ready for its third launch as soon as 10 p.m. EST on Nov. 10 (0300 GMT on Nov. 11). The rocket has a nine-day period in which to launch, with daily four-hour windows.
The launch window opens at 4 p.m. local time at Rocket Lab's launch base on Mahia Peninsula on the east coast of New Zealand's North Island.
The upcoming flight will be the first Electron launch since Rocket Lab declared the start of commercial service. The company launched two Electron test flights, with an inaugural launch in May 2017 that fell short of orbit, and a successful flight in January that put several small satellites into orbit.
Rocket Lab has christened its next flight "It's Business Time" to reflect the company's transition from testing to operations.
The first stage of the Electron rocket slated for the "It's Business Time" mission was test-fired last week, and has been delivered to Rocket Lab's Launch Complex 1 on Mahia Peninsula, marking the start of final pre-flight processing at the site. The other components of the rocket were already at the launch facility.
The 55-foot-tall (17-meter) two-stage Electron rocket burns a mixture of kerosene and liquid oxygen propellants with nine first stage engines and a single upper stage engine. It's capable of placing up to 330 pounds (150 kilograms) of payload in a polar orbit around 310 miles (500 kilometers) above Earth. The rocket's capacity to a lower-altitude orbit is up to 500 pounds (225 kilograms).
Founded in New Zealand and headquartered in the United States, Rocket Lab says it can launch an Electron rocket for less than $5 million per flight, offering small satellite owners a more affordable, dedicated ride to orbit than larger, more expensive rockets, which often launch large clusters of smallsats at a time.
Two of the other satellites awaiting launch on the next Electron rocket are owned by Spire Global, a San Francisco-based company which builds and operates a fleet of CubeSats collecting weather data and tracking maritime traffic. Another California-based company, GeoOptics, is also launching a small satellite for its own commercial weather monitoring constellation.
A CubeSat named Irvine01 built by Southern California high school students is also set for liftoff on the Electron rocket. The Electron rocket will also launch a German-built payload to test an aerodynamic drag sail that could be used to de-orbit future satellites and help clear space junk out of orbit.
Assuming this month's launch goes according to plan, Rocket Lab plans another Electron flight from New Zealand in December carrying a load of NASA-sponsored CubeSats. NASA purchased an Electron launch in 2015 under the agency's Venture Class Launch Services program, which aims to support new commercially-developed rockets sized to loft small payloads into orbit.
NASA has previously launched CubeSats as piggyback payloads on larger rockets.
The late addition of Fleet's identical Proxima 1 and 2 satellites underscores Rocket Lab's ability to accommodate payloads within weeks of a launch, according to Peter Beck, Rocket Lab's founder and CEO.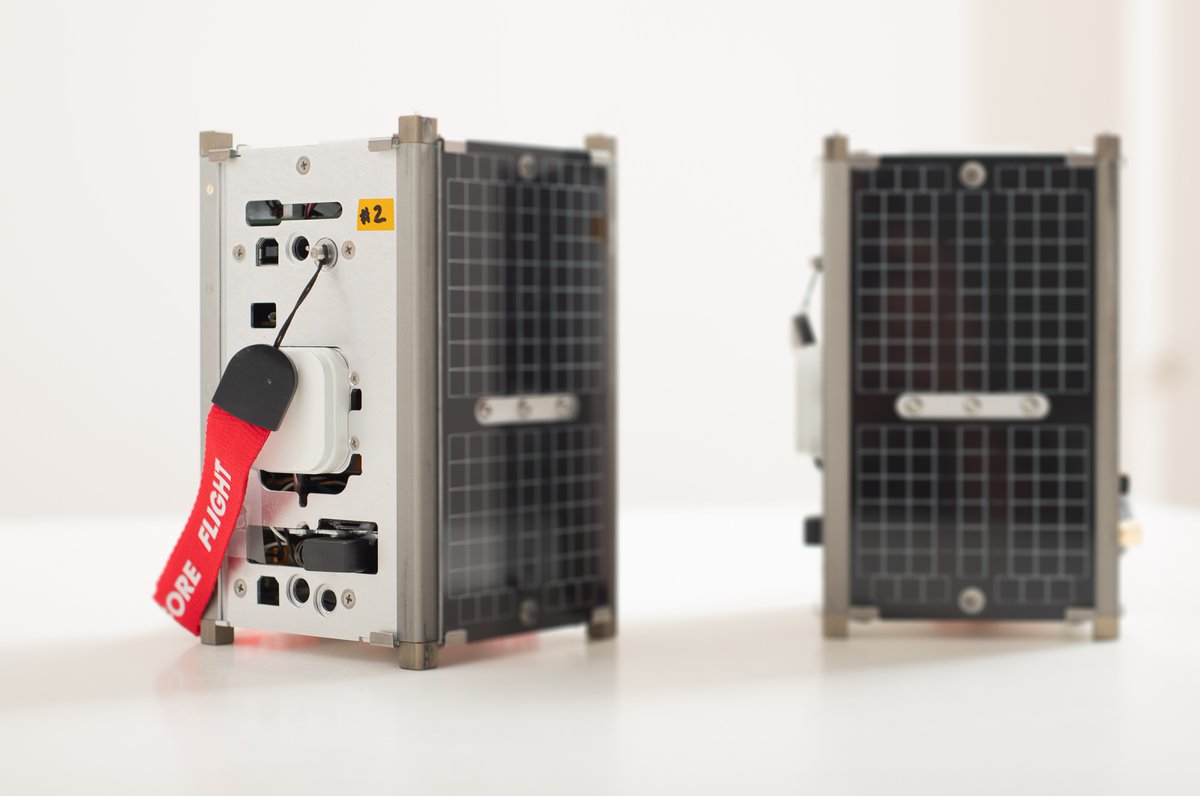 "We're thrilled to add Fleet's Proxima satellites to the It's Business Time manifest," Beck said in a statement. "Fleet's planned constellation of more than 100 satellites will enable greater connectivity across the globe and provide better access to data about our planet.
"We're proud to offer a rapid and agile approach to launching small satellites – one that sees customers like Fleet join a manifest and complete integration into the Electron vehicle ready for launch in just weeks, not months or years," Beck said. "This approach supports commercial companies and governments alike to rapidly deploy space-based assets and get them operational faster."
In an interview with Spaceflight Now last month, Beck said Rocket Lab has laid the groundwork for a more fast-paced launch manifest, despite the delays in launching the Electron rocket this year.
"With the motor controller, we haven't rushed to get back to the pad," Beck told Spaceflight Now. "What we've, in fact, done is taken our time to really set the business up to succeed in a high volume kind of way."
Rocket Lab opened a new high-volume factory in Auckland last month. Coupled with a factory in Huntington Beach, California, Rocket Lab can produce up to one new launch vehicle every week, Beck said. The company also broke ground on its first U.S. launch pad at Wallops Island, Virginia, in October.
There are up to 16 Electron launches planned in 2019, Beck said, between the New Zealand launch site and the new pad in Virginia, which is scheduled to begin supporting missions in the third quarter of 2019.
"Our goal by the end of next year is to be launching once every two weeks, and as we move into 2020, launching once a week," Beck said. "We're tracking a pretty big pipeline of customers, and we've been very fortunate that people have put their trust in us."
Beck said Rocket Lab is generating "significant revenues" from customers, and the company's backlog is growing. But the company has its sights set on more launch sites, including potential location in Scotland and possibly a second U.S. launch base. That could require more financing.
"It's a capital-intensive business, especially when you're building launch sites all around the world," Beck said in an interview. "So there's probably some future fundraising which we can talk about."
Rocket Lab's investors to date include Khosla Ventures, Bessemer Venture Partners, DCVC (Data Collective), Lockheed Martin, Promus Ventures and K1W1. The government of New Zealand also approved an innovation grant to Rocket Lab during Electron's development.
"It's one thing to put one rocket on orbit, and it's another thing to back up that with the manufacturing facilities ad the business infrastructure to really go forward," Beck said. "If I reflect on this year, getting to orbit was great and was a lot of work, but we spent an equal amount of work this year on making sure that we can truly deliver on our launch cadence in the coming years."
Email the author.
Follow Stephen Clark on Twitter: @StephenClark1.