The London-based mobile telecom provider Inmarsat and the Brazilian satellite operator Embratel Star One have selected Arianespace's Ariane 5 rocket to launch two spacecraft from French Guiana in 2019.
Arianespace announced Friday a contract to launch Inmarsat's fifth Global Xpress satellite toward a perch in geostationary orbit aboard an Ariane 5 rocket in the second half of 2019. The French launch services provider said Monday it has also reached an agreement to launch the Embratel Star One D2 communications satellite on an Ariane 5 mission in 2019.
Arianespace typically pairs two satellites — a large communications craft and a medium-sized one — to launch together on Ariane 5 missions. But managers do not finalize firm launch assignments until closer to liftoff, so each satellite's co-passenger has not been confirmed.
Inmarsat's fifth Global Xpress satellite, called GX-5 for now, will be built by Thales Alenia Space in Cannes, France. Inmarsat and Thales announced the $130 million satellite order in June.
The GX-5 satellite will add capacity to Inmarsat's Global Xpress service, which currently includes four geostationary satellites more than 22,000 miles (nearly 36,000 kilometers) over the equator to provide worldwide connectivity for airplanes, ships and other customers on-the-go. Three previous Global Xpress satellites — also known as the Inmarsat 5-series — launched on International Launch Services Proton rockets from Kazakhstan, and one flew on a SpaceX Falcon 9 booster from Cape Canaveral.
Hosting 72 Ka-band beams and a very high throughput payload, GX-5 will cover the Middle East, Europe, and the Indian subcontinent. The satellite will weigh about 4 metric tons (8,818 pounds) at launch and will have a design life of 16 years.
"With this new launch contract, we are very proud to continue our partnership with Inmarsat that dates back to 1981," said Stephane Israel, Arianespace's CEO. "We are honored to have been selected for the 10th time by Inmarsat for the launch of the very high throughput satellite GX-5, only four months after we successfully launched the Hellas Sat 3-Inmarsat S EAN 'condosat' with an Ariane 5.
"This renewed trust demonstrates the outstanding performance and reliability of our heavy-weight Ariane 5 launch vehicle, as well as its ability to respond to new broadband and in-flight connectivity demands today, even before the arrival of our new Ariane 6 heavy-lift launcher," Israel said in a statement.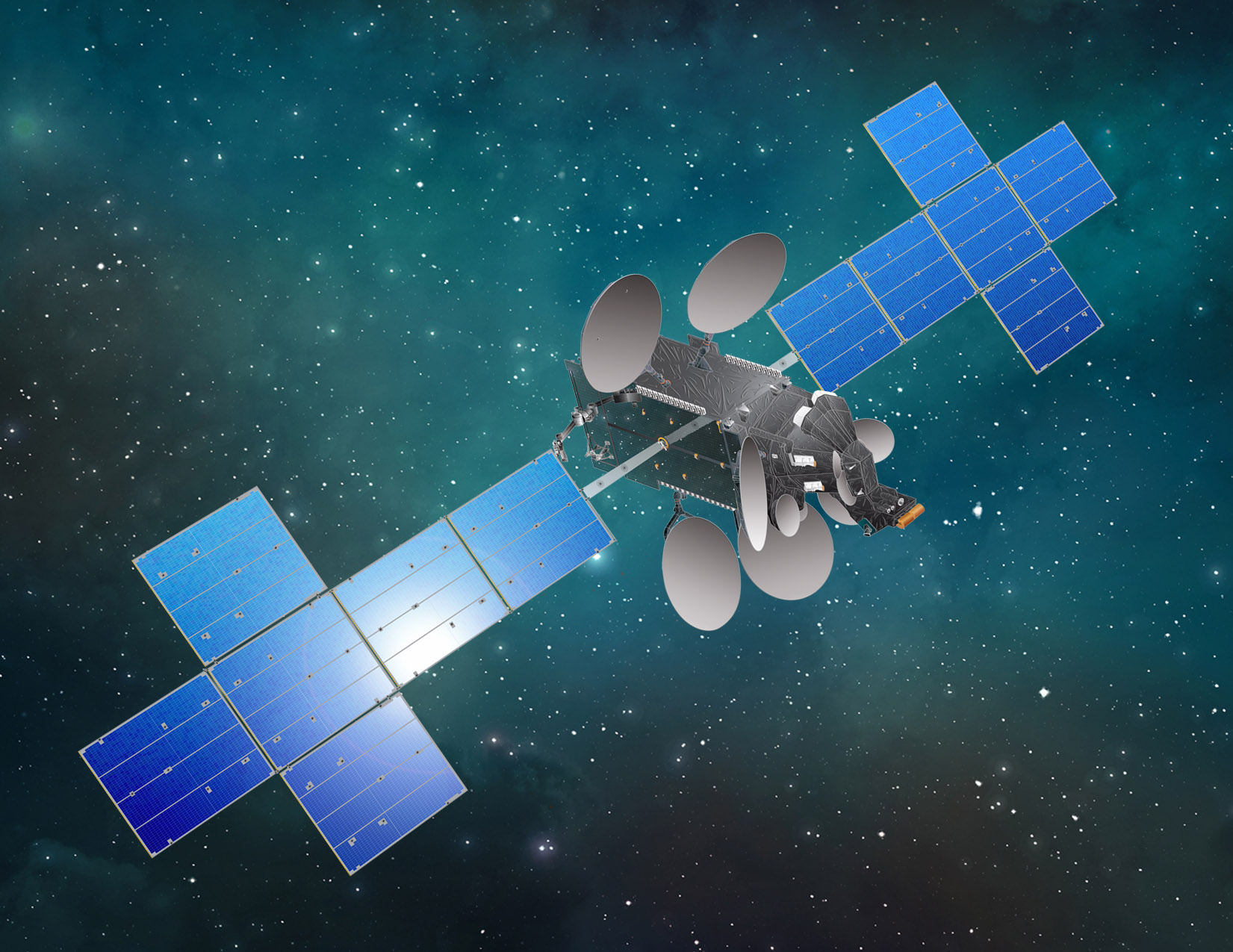 The Embratel Star One D2 satellite will also be launched by an Ariane 5 rocket in 2019. Space Systems/Loral, based in Palo Alto, California, said in a press release Monday that it has been selected to build the spacecraft, which is expected to weigh around 6.2 metric tons (13,668 pounds) at liftoff and operate at least 15 years.
"We are very proud to announce the signature of the 12th contract with our long-time Brazilian customer Embratel Star One, which comes less than one year after our successful launch of Star One D1 with an Ariane 5," Israel said in a statement. "The trust of Embratel Star One, for which we have launched all satellites since 1985, is felt as a profound recognition of the reliability and the excellency of Arianespace's heavy-weight launch service solutions, today with Ariane 5, and tomorrow with Ariane 6."
Star One D2 will be a multipurpose communications satellite with Ku-, Ka-, C- and military-grade X-band transponders. It will provide direct-to-home television broadcasts and high-speed Internet to South America, Mexico, Central America, and parts of the Atlantic Ocean. Star One D2 will also support Brazilian government communications needs.
"Star One D2 is the third satellite we will provide to Embratel Star One," said Dario Zamarian, group president at SSL. "We believe there is no better endorsement of our capabilities than return customers and we look forward to again working together as a team to build this powerful and highly advanced satellite."
Email the author.
Follow Stephen Clark on Twitter: @StephenClark1.