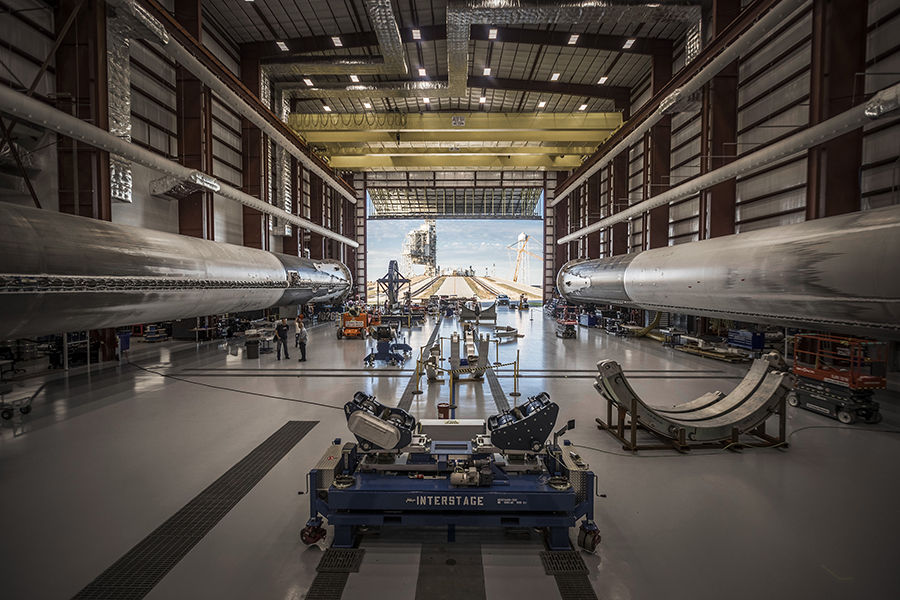 SpaceX engineers are readying two Falcon 9 rockets for launches Oct. 7 and Oct. 9 from Florida and California, setting up another quick turnaround to first deploy a large TV broadcasting satellite for SES and EchoStar over the United States with a previously-flown booster, then add 10 more spacecraft to Iridium's fleet of new-generation voice and data relay network.
First up is the Oct. 7 launch of an Airbus-built communications satellite from pad 39A at NASA's Kennedy Space Center in Florida for SES and EchoStar. The approximately 11,500-pound (5,200-kilogram) spacecraft will blast off aboard a reused Falcon 9 first stage during a two-hour launch window opening at 6:53 p.m. EDT (2253 GMT).
The launch was previously set for Oct. 2 but was pushed back to allow more time to complete preparations on the satellite in the aftermath of Hurricane Irma.
The portion of the satellite owned by SES, known as SES 11, will support digital video and television services over North America, replacing C-band communications capacity currently provided the AMC 18 satellite launched in 2006. SES says the new satellite's 24 C-band transponders will relay radio, television and video signals across the United States, including Hawaii and Alaska, plus Canada, Mexico and the the Caribbean.
EchoStar's part of the satellite, which it calls EchoStar 105, includes 24 Ku-band transponders tailored for television and other telecom services for commercial clients and the U.S. government, picking up the mission of the aging AMC-15 satellite launched in 2004.
The Oct. 7 launch will mark the 42nd flight of a Falcon 9 rocket, and the third time one of SpaceX's launchers has lifted off with a reused first stage booster. Designated as Core No. 31, the first stage set to loft the SES 11/EchoStar 105 satellite first flew in February, sending a Dragon supply ship toward the International Space Station before returning to land at Cape Canaveral.
The Falcon 9 rocket will deliver the SES 11/EchoStar 105 satellite toward an orbital perch more than 22,000 miles (36,000 kilometers) above the equator. The high-altitude target for the mission will require the first stage to descend to a landing on a floating platform in the Atlantic Ocean, officials said, leaving insufficient leftover fuel for maneuvers to return to Cape Canaveral.
The launch of the SES 11/EchoStar 105 satellite will closely follow a United Launch Alliance Atlas 5 rocket flight scheduled for the predawn hours of Oct. 5 from pad 41 at Cape Canaveral.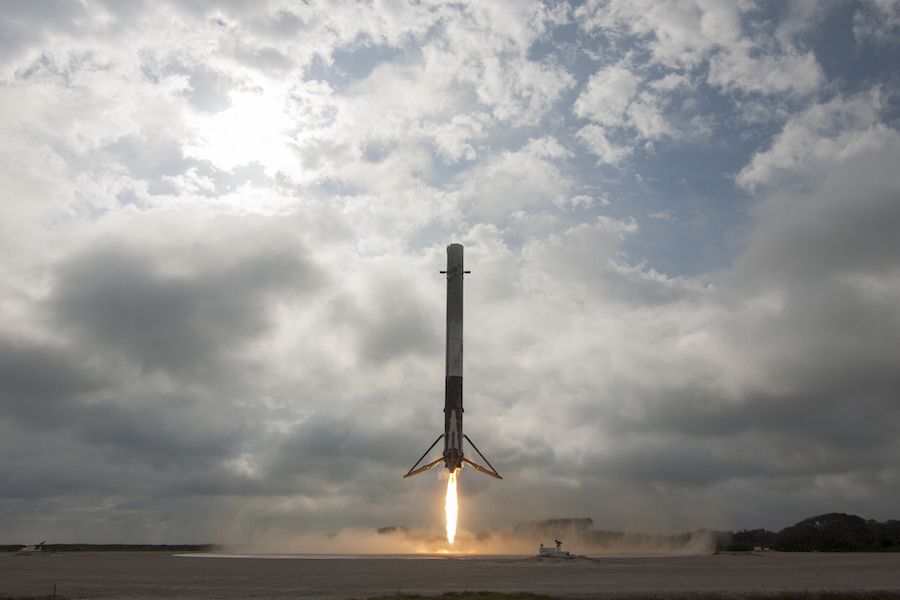 A Falcon 9 rocket with an unflown first stage could lift off from SpaceX's West Coast launch base a day-and-a-half later with the third set of 10 new-generation spacecraft for Iridium's network supporting global satellite phone calls, ship and aircraft tracking, and data relay services.
Liftoff of the Iridium satellites, each weighing around 1,896 pounds (860 kilograms) fully fueled, from Space Launch Complex 4-East at Vandenberg Air Force Base in California is targeted for 5:37 a.m. PDT (8:37 a.m. EDT; 1237 GMT) on Oct. 9, a company spokesperson said Tuesday.
The Iridium flight had previous target launch dates of Sept. 30 and Oct. 4. Iridium chief executive Matt Desch said both slips were requested by SpaceX to allow additional time for rocket processing.
Patience everything in spaceflight, but success better than fast! Our sats are ready and looking fwd to their (very) early morning flight! https://t.co/8RGUsHeLSD

— Matt Desch (@IridiumBoss) September 26, 2017
Iridium has a contract for eight Falcon 9 launches to carry 75 of its satellites into low Earth orbit. Two of the missions, each with 10 satellites, blasted off successfully in January and June.
The last launch for Iridium from California on June 25 came two days after another Falcon 9 lifted off from Florida, setting a record for the quickest turnaround between two SpaceX missions.
Another batch of 10 Iridium Next spacecraft, manufactured in Arizona by Thales Alenia Space and Orbital ATK, are due to launch on a Falcon 9 rocket from Vandenberg in late November, followed by four more launches in the first half of 2018.
Desch told Spaceflight Now earlier this month that Iridium and SpaceX are discussing launching some of the missions on previously-flown Falcon 9 rockets.
But the discussions have not closed, Desch said, and he would not rule out any of Iridium's future launches using a previously-flown booster, beginning with the late November flight.
Iridium says it will not switch any of its launches to reused vehicles until it is satisfied with three factors: the reliability of SpaceX's previously-flown first stages, assurance that a reused rocket flight could help launch Iridium satellites sooner, and an acceptable financial discount.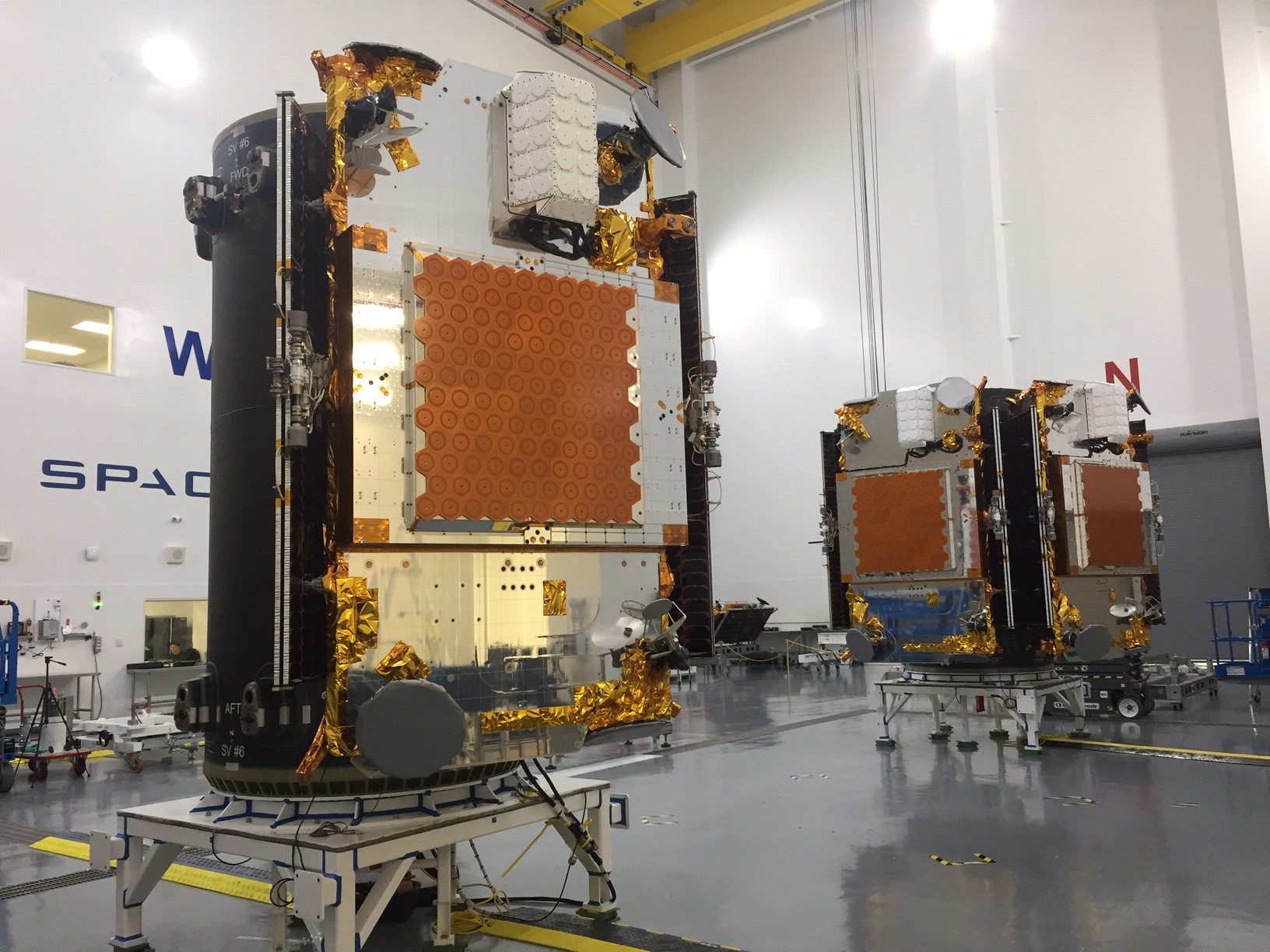 In response to a question on Twitter asking if Iridium was eager to take a 30 to 40 percent discount offered by SpaceX for launching on a reused booster, Desch replied: "No news, but I wish those were the discounts! I think you're reading speculation."
SpaceX will follow up the back-to-back missions in early October with a late October Falcon 9 launch from pad 39A in Florida. That mission will launch the Koreasat 5A communications satellite for KTsat, a South Korean company.
The company confirmed Tuesday that the Koreasat 5A mission will lift off from pad 39A, not nearby pad 40, which SpaceX is repairing after a Falcon 9 exploded there in September 2016.
It was not clear how the delay in bringing pad 40 back online will impact SpaceX's plans to launch its huge Falcon Heavy rocket for the first time later this year. Once Falcon 9 flights move to pad 40, ground crews are expected to need around two months to outfit pad 39A's rocket transporter and strongback tower for the mammoth new launcher, which is made of three Falcon 9 boosters bolted together to send heavier payloads into space.
Email the author.
Follow Stephen Clark on Twitter: @StephenClark1.