The launch of a Russian Soyuz rocket July 14 with more than 70 satellites was captured in multiple views from a sharp-eyed orbiting nanosatellite and cameras positioned around the launch pad at the Baikonur Cosmodrome in Kazakhstan.
The Russian state space corporation, Roscosmos, released a video clip containing imagery of last week's blastoff from several cameras placed around Launch Pad No. 31 at Baikonur, where the Soyuz rocket soared into space at 0636 GMT (2:36 a.m. EDT; 12:36 p.m. Baikonur time) July 14.
The rocket deployed 73 spacecraft into a range of orbits several hundred miles above Earth, including 48 Dove satellites to grow Planet's commercial fleet of Earth-imaging CubeSats to nearly 200 members.
One of the Dove satellites already in space — about the size of a toaster oven — happened to be flying over Kazakhstan at the time of launch. Planet's ground controllers pointed the telescopic camera on the spacecraft toward the launch pad at Baikonur.
"To create this animation, we pointed a Dove approximately 50 degrees off-nadir towards the pad, capturing one still image per second of the fixed target as the Dove traveled overhead at an approximate speed of seven kilometers per second (or 15,658 mph)," a Planet employee wrote in a post on the company's website. "Then our imaging team cropped and stitched the stills together. All in all, this short clip covers about two and a half minutes in real-time including liftoff and flight."
The U.S. company operates the world's largest fleet of commercial satellites, most of which are about the size of a shoebox and built in-house at the company's San Francisco headquarters.
The Soyuz booster launched last week also sent a Russian satellite into orbit to locate forest fires, eight commercial weather satellites for Spire Global, another San Francisco-based company, and spacecraft owned by institutions and operators in Germany, Norway and Japan.
More photos of the July 14 launch are posted below.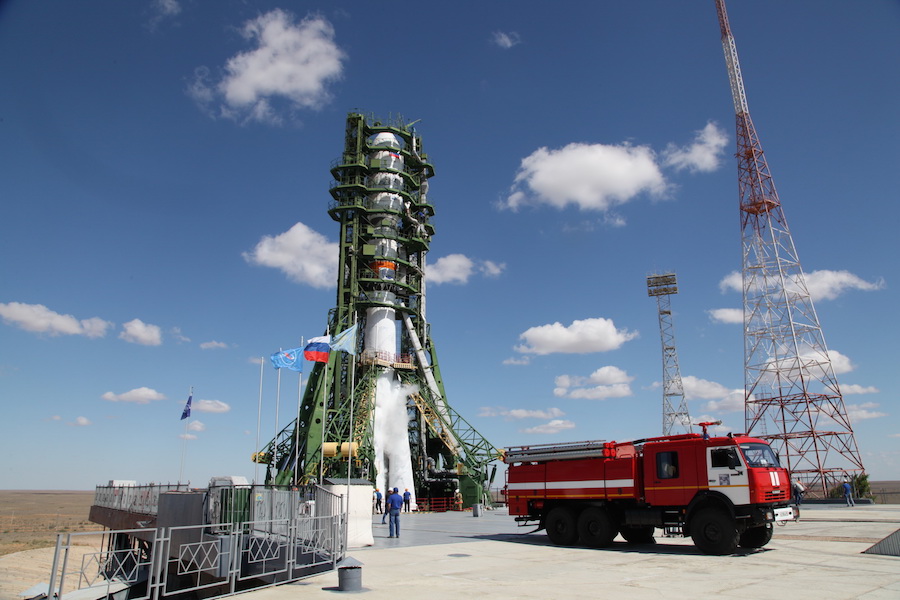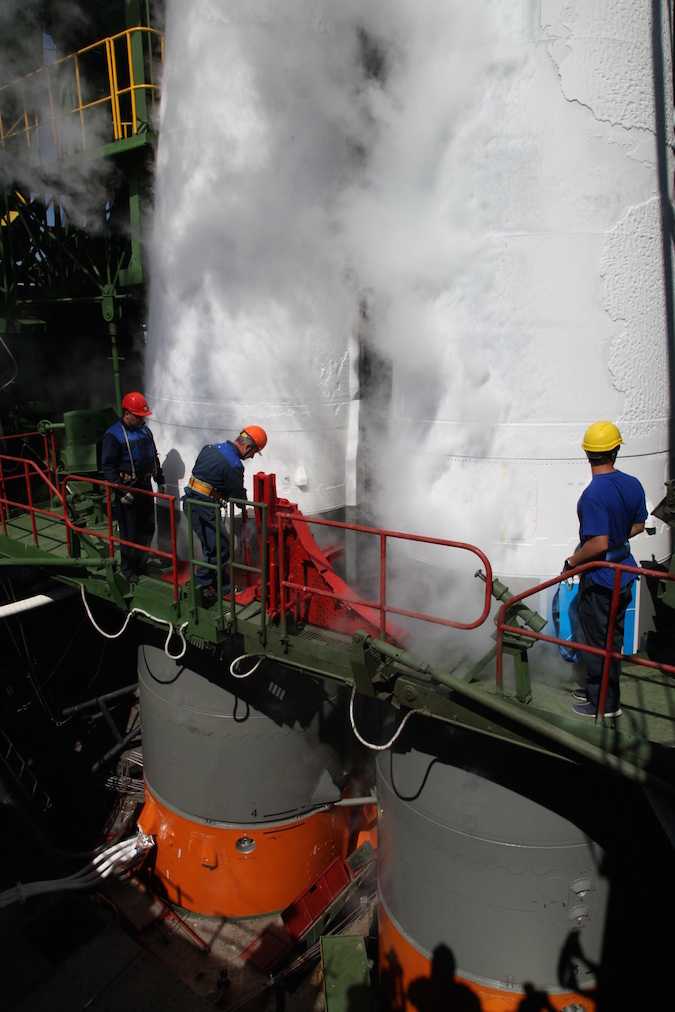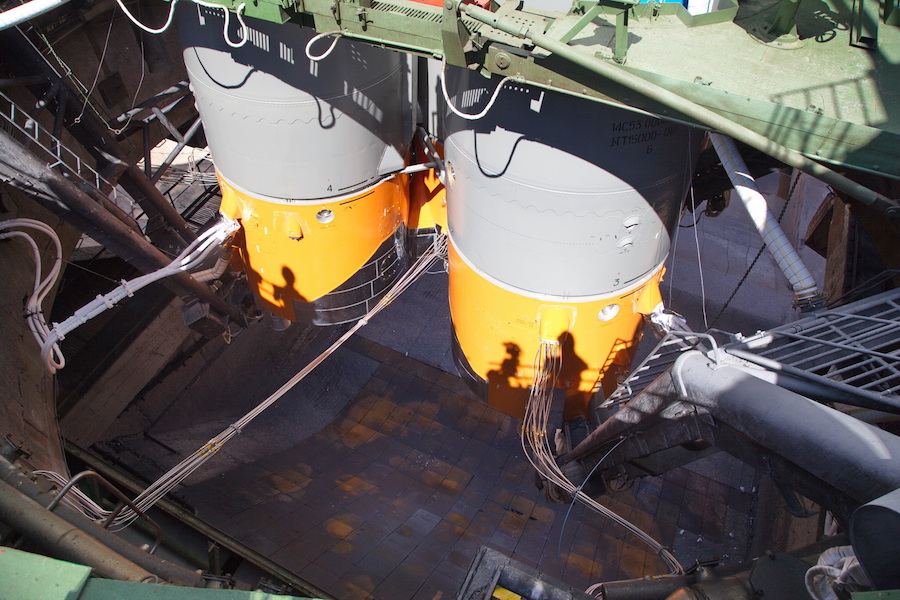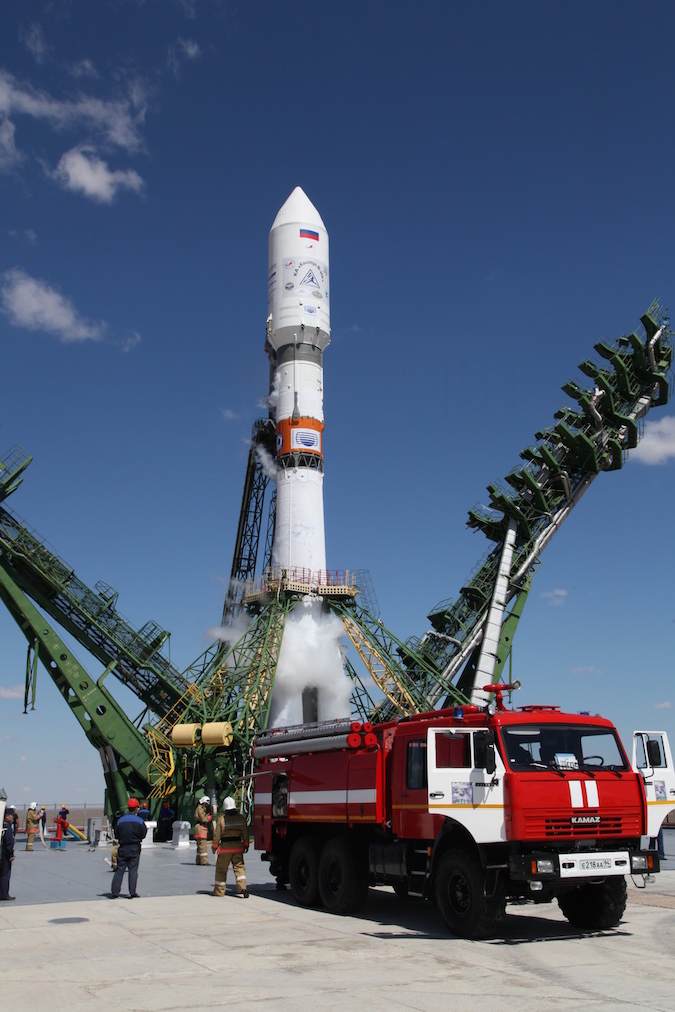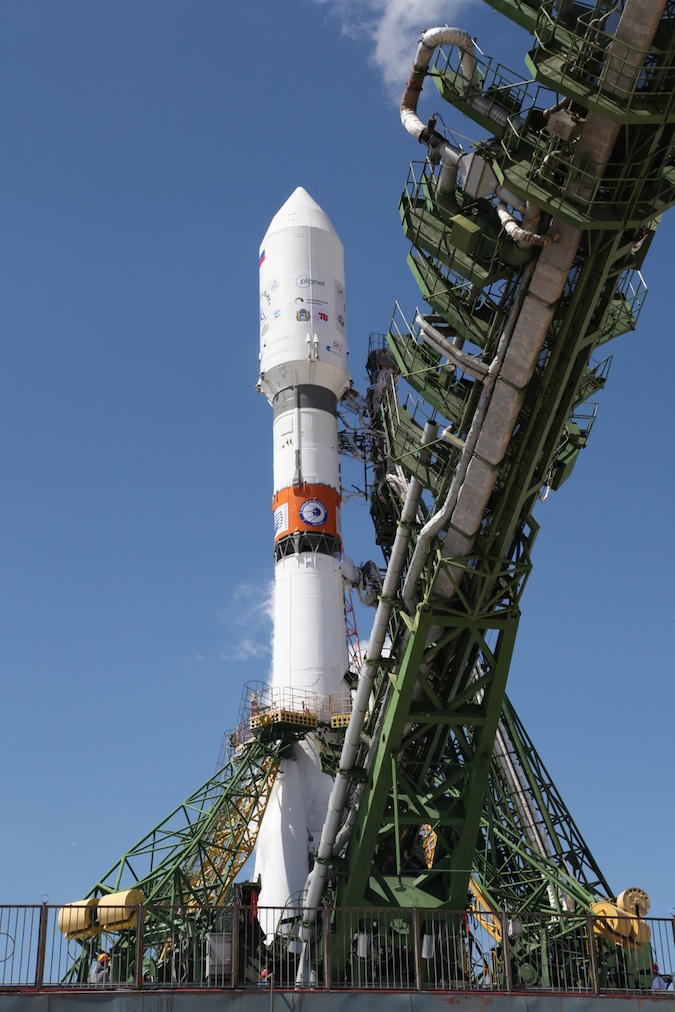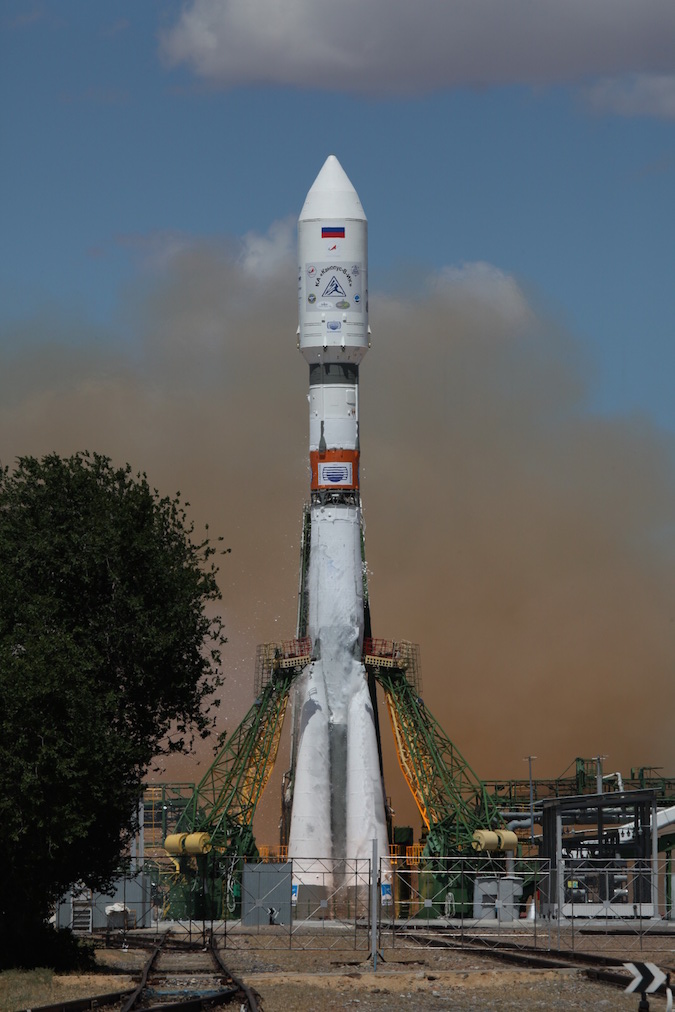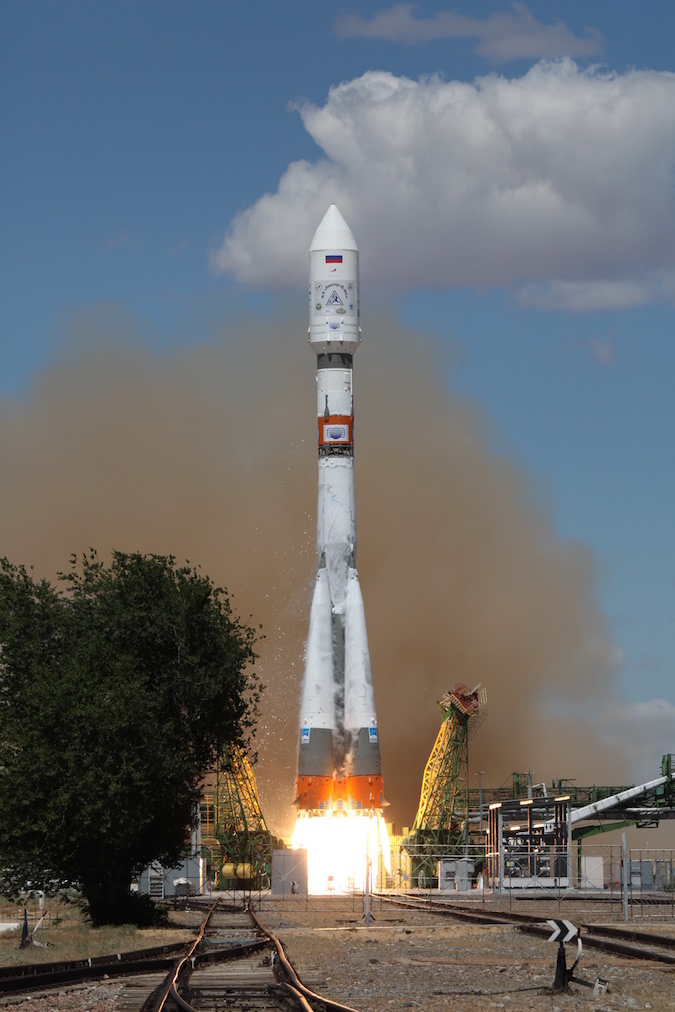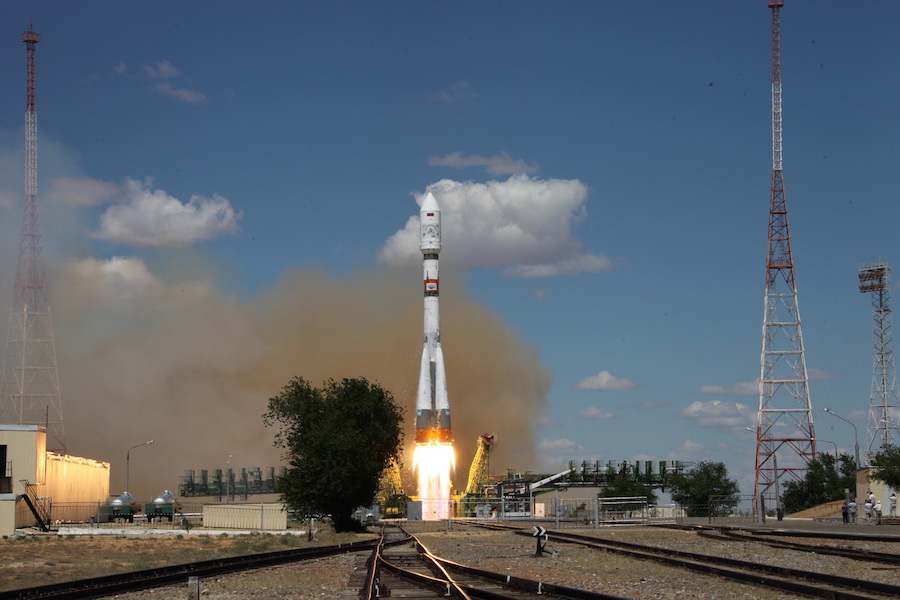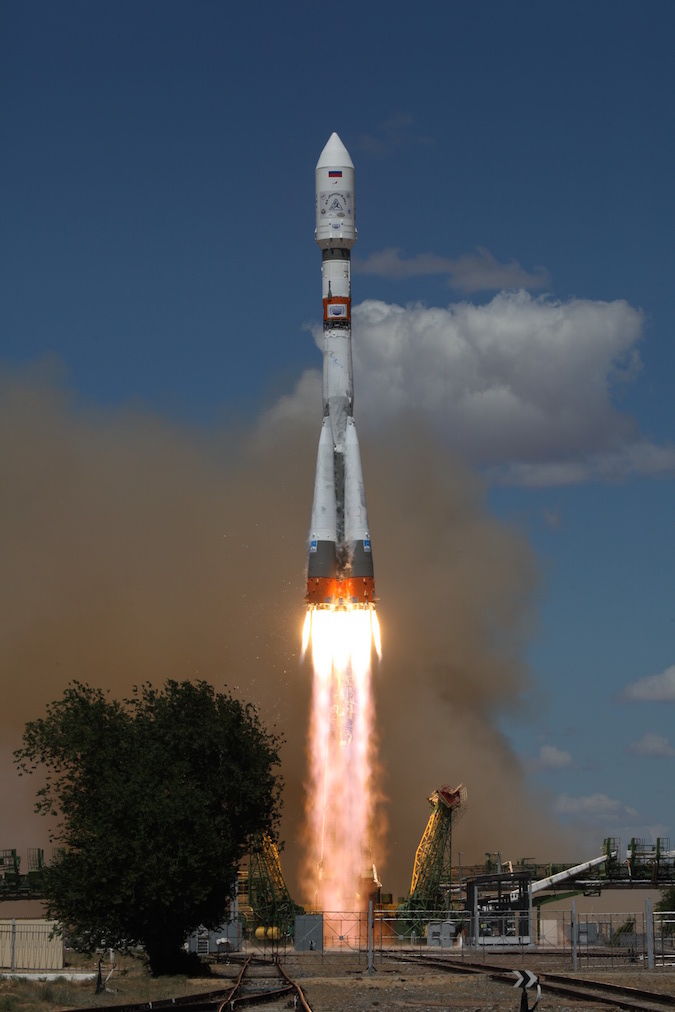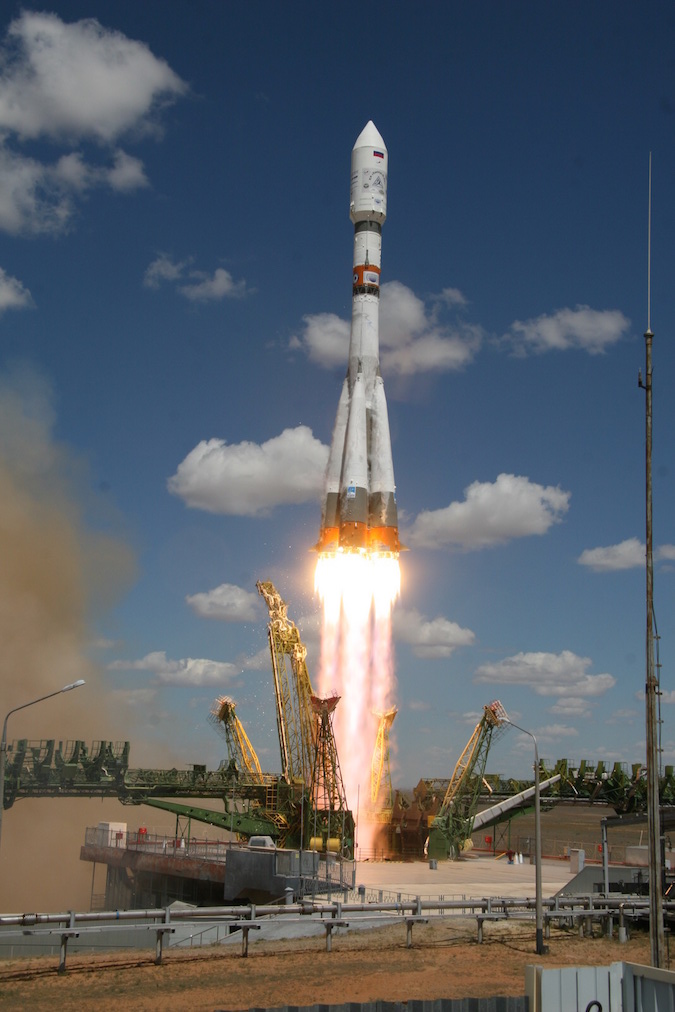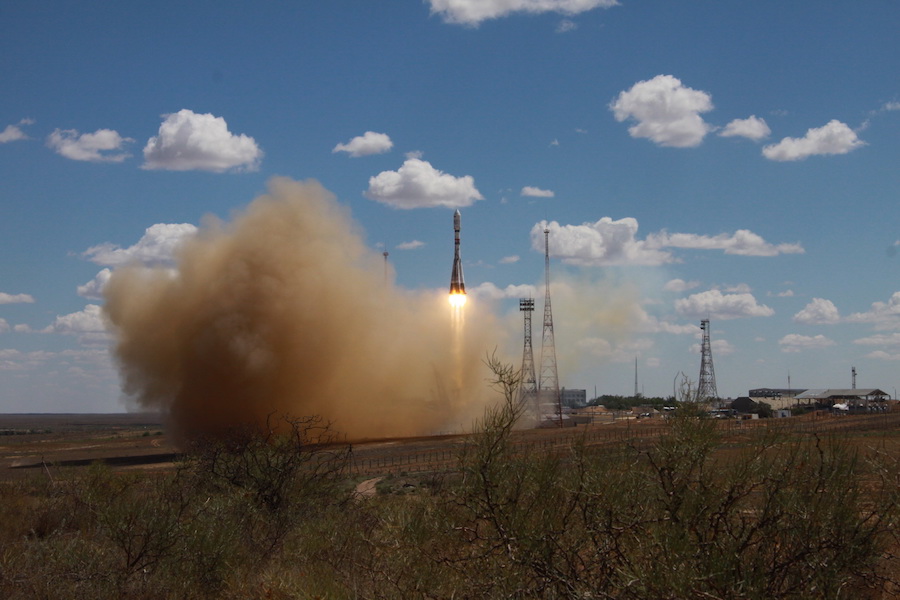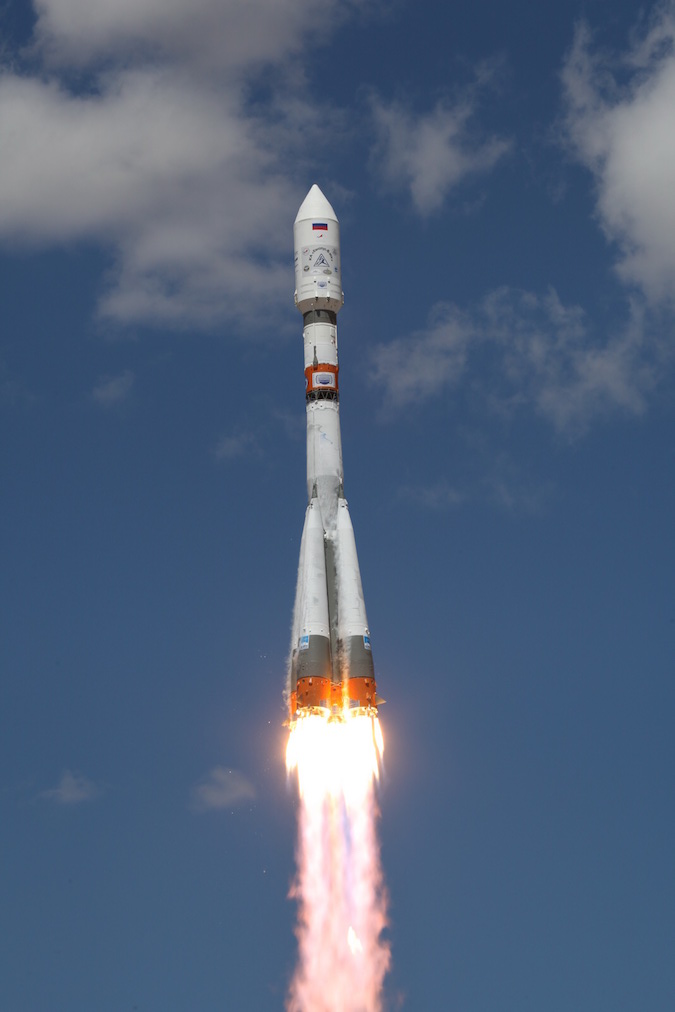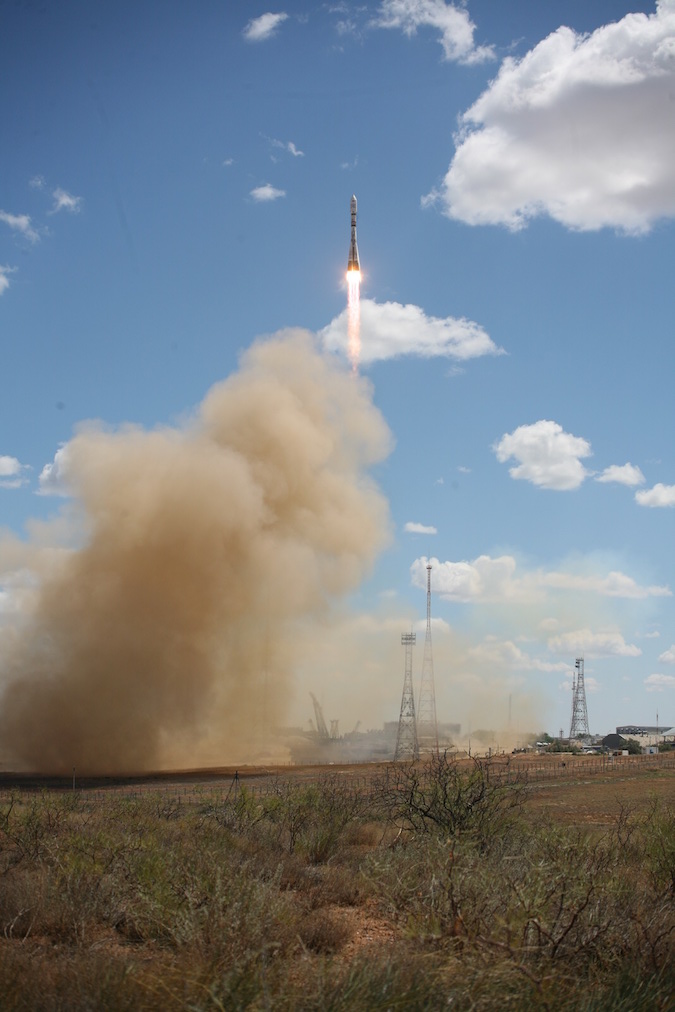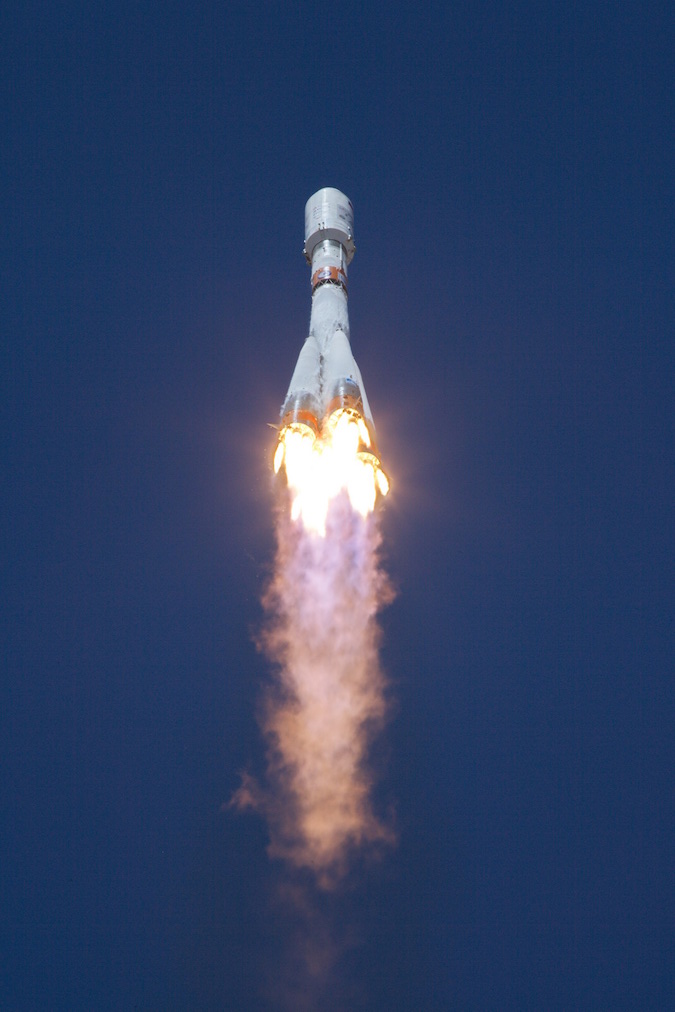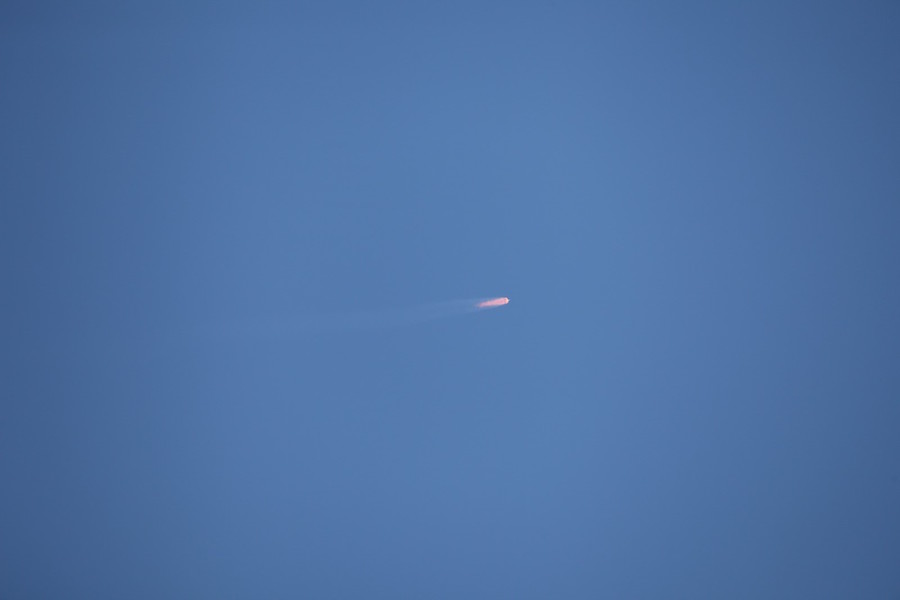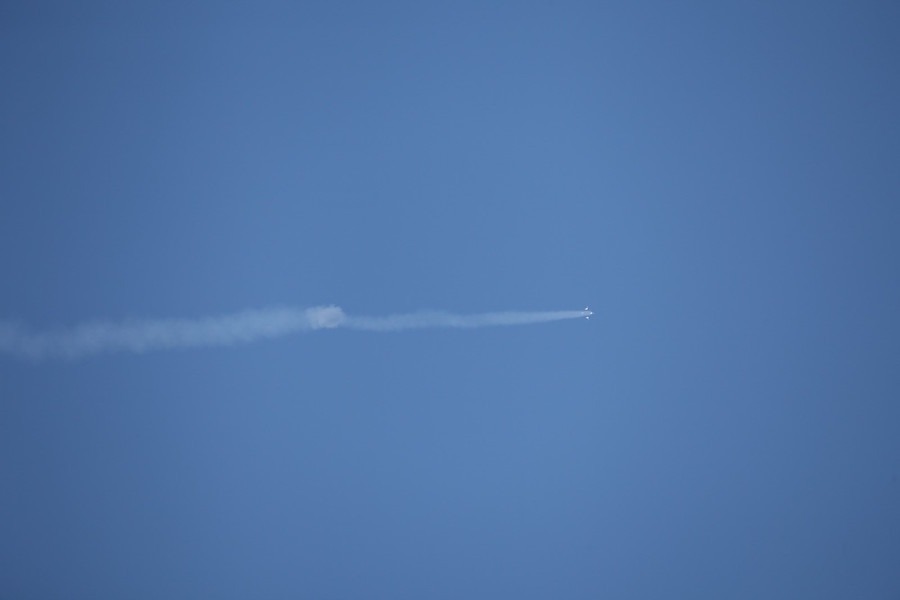 Email the author.
Follow Stephen Clark on Twitter: @StephenClark1.