These photos show NASA's Transiting Exoplanet Survey Satellite undergoing preparations for launch at the Kennedy Space Center in Florida.
These photos show the 798-pound (362-kilogram) spacecraft, built by Orbital ATK, deploying its power-generating solar panels during a ground test in February at KSC's Payload Hazardous Servicing Facility. TESS was encapsulated inside the Falcon 9 rocket's payload shroud last week in preparation for its transfer to SpaceX's rocket hangar at Cape Canaveral's Complex 40 launch pad.
TESS will survey approximately 90 percent of the sky with a suite of four 16.8-megapixel cameras, spending the first half of its baselined two-year mission looking at the southern sky, then pointing at swaths of the northern sky in year two of the observing campaign.
The observatory will detect transits, or blips in starlight, as planets pass between TESS and their host stars. The mission will focus on roughly 200,000 bright, nearby stars, including all the stars visible to the naked eye in the night sky, making TESS's discoveries prime candidates for more detailed follow-up research by ground-based telescopes and NASA's James Webb Space Telescope.
Liftoff is set for Monday at 6:32 p.m. EDT (2232 GMT).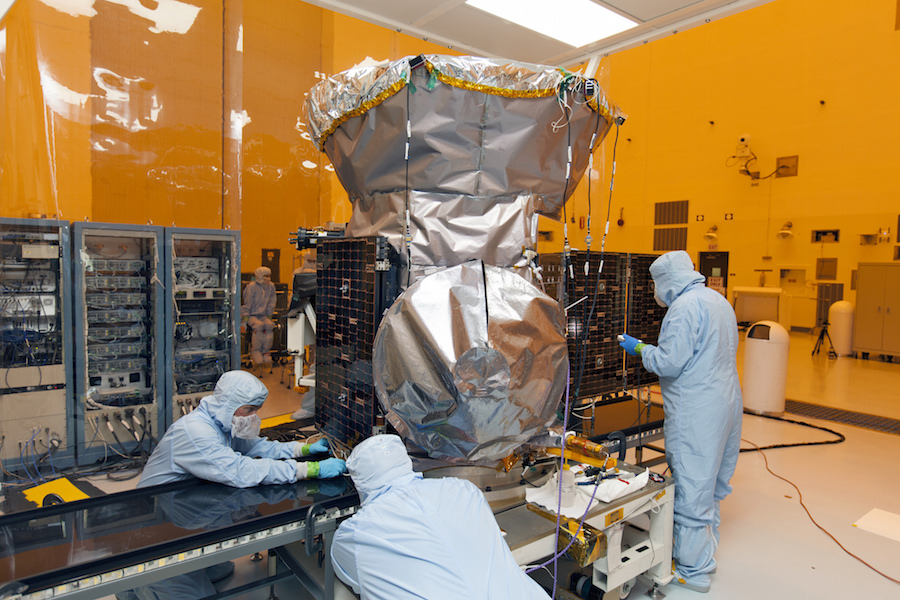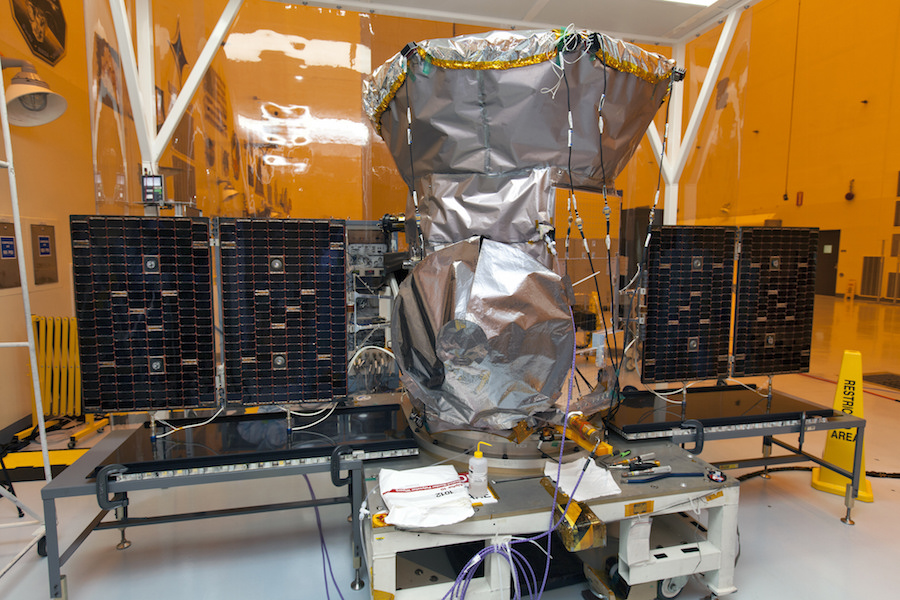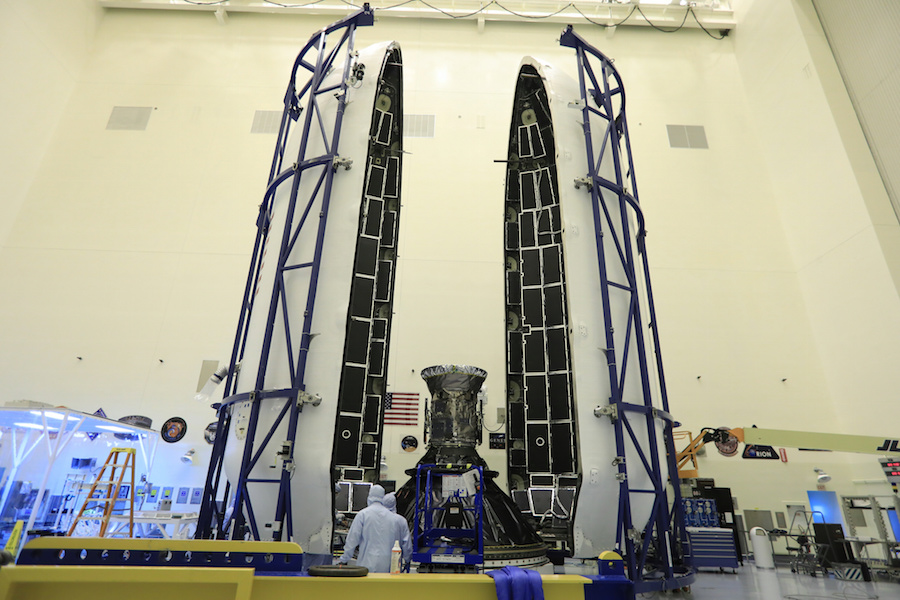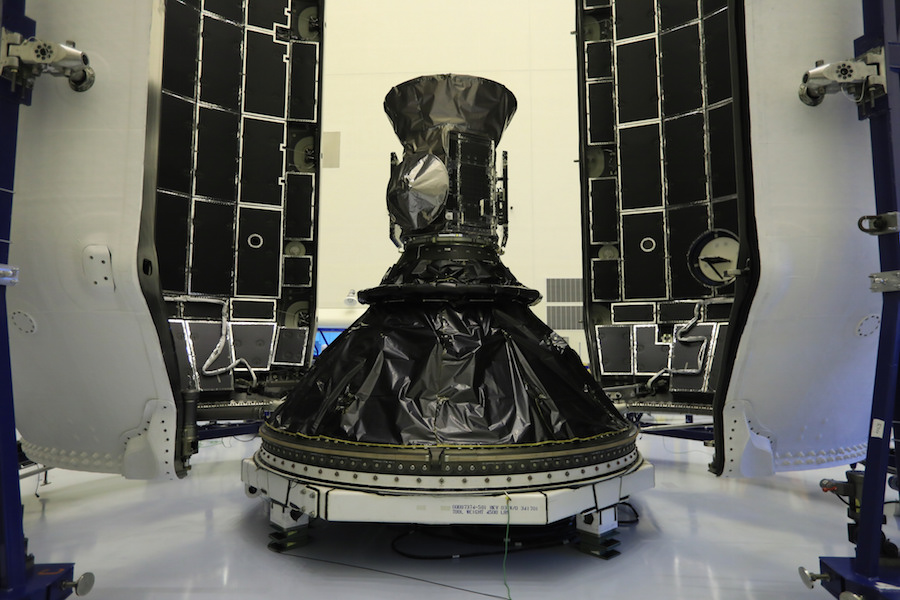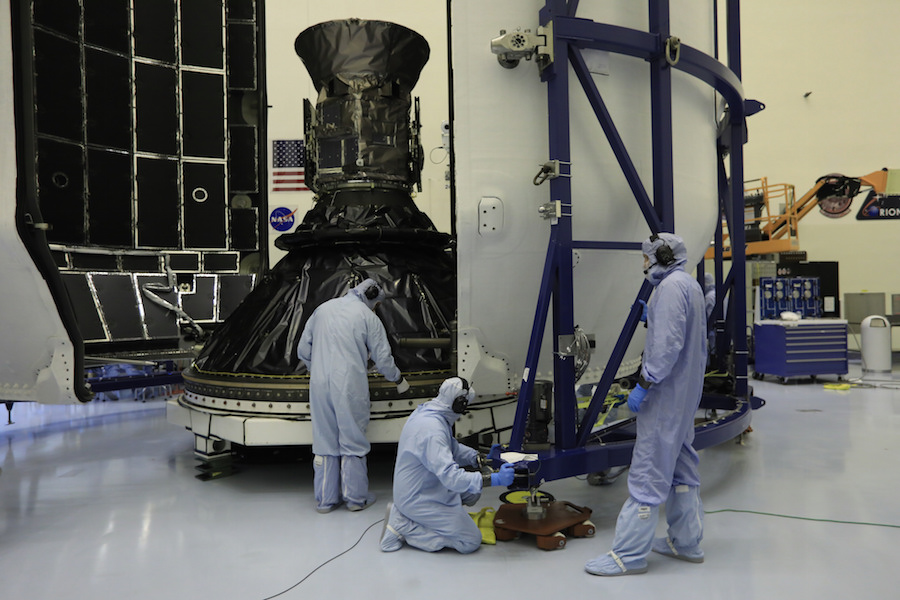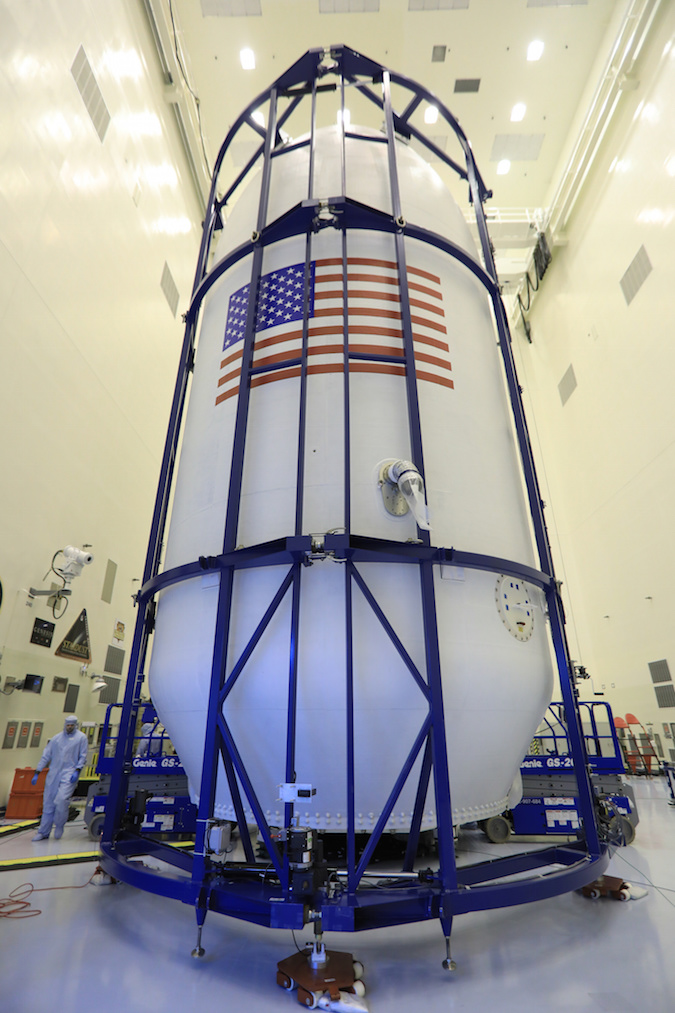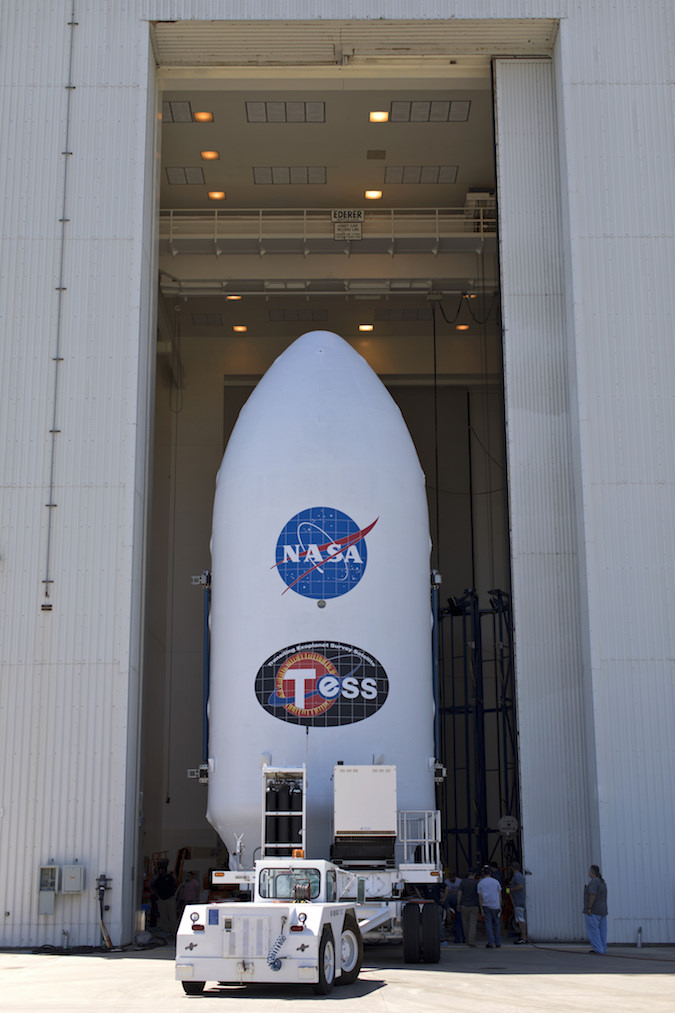 Email the author.
Follow Stephen Clark on Twitter: @StephenClark1.