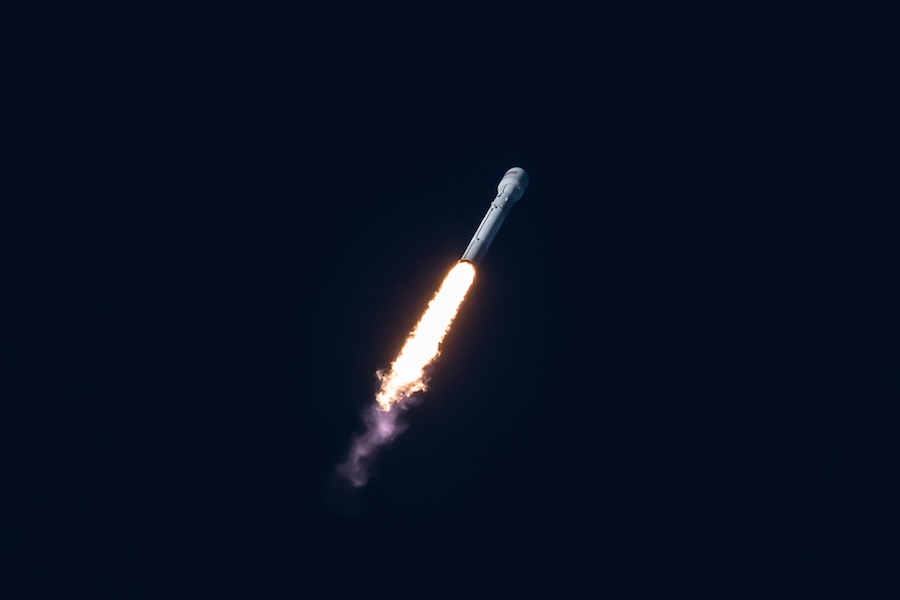 A SpaceX Falcon 9 rocket rumbled into the sky Wednesday from NASA's Kennedy Space Center in Florida, flexing the rocket's muscles and lofting a massive Intelsat satellite to orbit supporting wireless communications, television broadcasting and trans-Atlantic data relays.
Recovering from back-to-back countdown aborts earlier in the week, the two-stage, 229-foot-tall (70-meter) launcher lit nine Merlin 1D main engines and rocketed away from pad 39A at the Florida spaceport at 7:38 p.m. EDT (2338 GMT) Wednesday.
The slender white booster pivoted 1.7 million pounds of thrust from its main engines to steer eastward from the Space Coast, powering through the speed of sound as the kerosene-fueled first stage climbed above the stratosphere.
The nine-engine first stage shut down less than three minutes after liftoff, and the booster dropped away with the help of pneumatic pushers for a destructive plunge into the Atlantic Ocean.
Wednesday's mission — the third SpaceX launch in 12 days — carried the Boeing-built Intelsat 35e communications satellite toward a perch in geostationary orbit 22,000 miles (36,000 kilometers) over the equator.
The commercial spacecraft weighed around 14,900 pounds (6,761 kilograms) at launch, the heaviest payload SpaceX has ever launched to such a high orbit. SpaceX committed all of the Falcon 9's propellant to send the Intelsat satellite into the highest orbit possible, a ride designed to minimize the spacecraft's own fuel consumption as it maneuvers into its final operating position.
The lift requirement left no fuel in the Falcon 9's first stage to brake for landing, and the rocket was not equipped with landing legs or fins needed for an intact recovery.
Two firings of the upper stage's single Merlin engine placed the Intelsat 35e spacecraft into a temporary oval-shaped orbit that ranges as far as 26,700 miles (43,000 kilometers) from Earth, according to Elon Musk, SpaceX's founder and chief executive.
After a half-hour trek across the Atlantic, the Falcon 9 deployed Intelsat 35e around 32 minutes into the flight. An on-board camera beamed back a live view of the satellite receding into the blackness of space.
Intelsat confirmed later Wednesday night that the spacecraft radioed controllers via a ground station, suggesting the satellite was healthy following the fiery journey into space.
"Thanks Intelsat!" Musk tweeted. "Really proud of the rocket and SpaceX team today."
Wednesday's launch wrapped up a busy two weeks for SpaceX, in which the company deployed 12 satellites on three Falcon 9 rockets, including a previously-flown booster that sent the first Bulgarian-owned communications spacecraft into orbit June 23 from pad 39A.
Two days later, a Falcon 9 rocket took off from Vandenberg Air Force Base in California and successfully placed 10 next-generation Iridium voice and data relay satellites into orbit.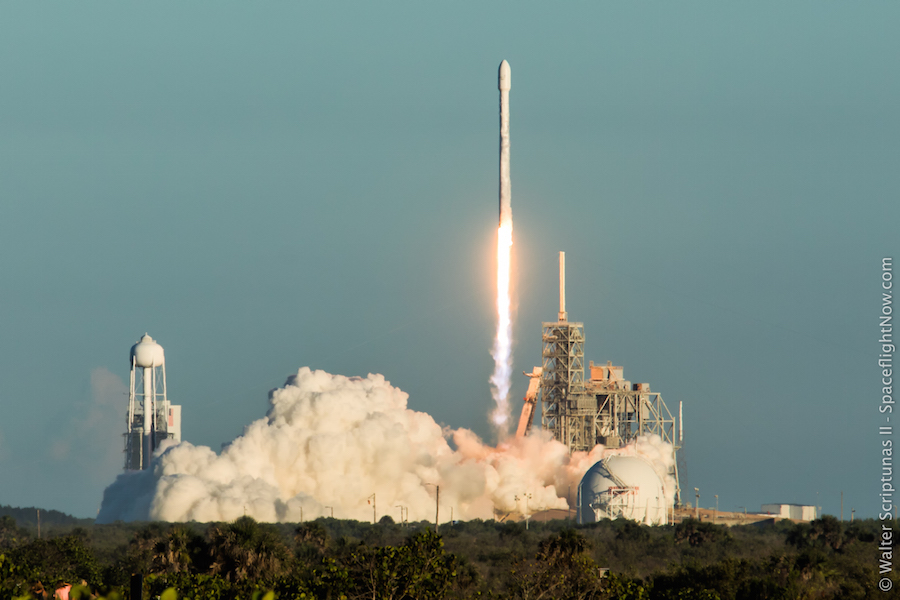 SpaceX intended to launch the Intelsat 35e mission Sunday, but software errors led to computer-triggered aborts at T-minus 10 seconds during back-to-back countdowns Sunday and Monday.
John Insprucker, the Falcon 9's principal integration engineer who provided launch commentary on SpaceX's webcast, said ground software halted Monday's launch attempt because a measurement in the first stage avionics system did not match a pre-programmed limit in a ground database.
He said engineers confirmed the rocket was OK to fly without any changes to flight hardware, and officials modified the limit for Wednesday's launch attempt.
The countdown Wednesday sailed through the T-minus 10 second software readiness check, and the rocket's 32-minute ascent appeared to go smoothly.
The weight and destination orbit of Intelsat 35e maxed out the lift capability of the current configuration of SpaceX's Falcon 9 rocket, according to Ken Lee, Intelsat's senior vice president of space systems.
Besides the need to fly the rocket without recovery equipment, the Falcon 9's upper stage was programmed to continue firing until its propellant tanks were nearly empty during the engine's second burn. Rockets typically aim for a certain altitude and shut off their engines after reaching their target.
That left some uncertainty in where Intelsat 35e would end up, and Lee said in a pre-launch interview that the Falcon 9 rocket needed to send the satellite into an orbit stretching to a peak altitude of at least 19,405 miles (31,230 kilometers), per an agreement between SpaceX and Intelsat.
It turns out the Falcon 9 exceeded that requirement, placing its satellite passenger into a better-than-predicted orbit.
Intelsat 35e's own rocket thruster will reshape its orbit in the next few weeks at a circular altitude of nearly 22,300 miles (35,800 kilometers). The satellite will raise the low point of its current transfer orbit, which currently swings as low as a few hundred miles up, and shift its ground track from the tropics to a path directly over the equator.
The satellite will park itself at 34.5 degrees west longitude, where it will remain in lock-step with Earth's rotation during a 15-year lifetime.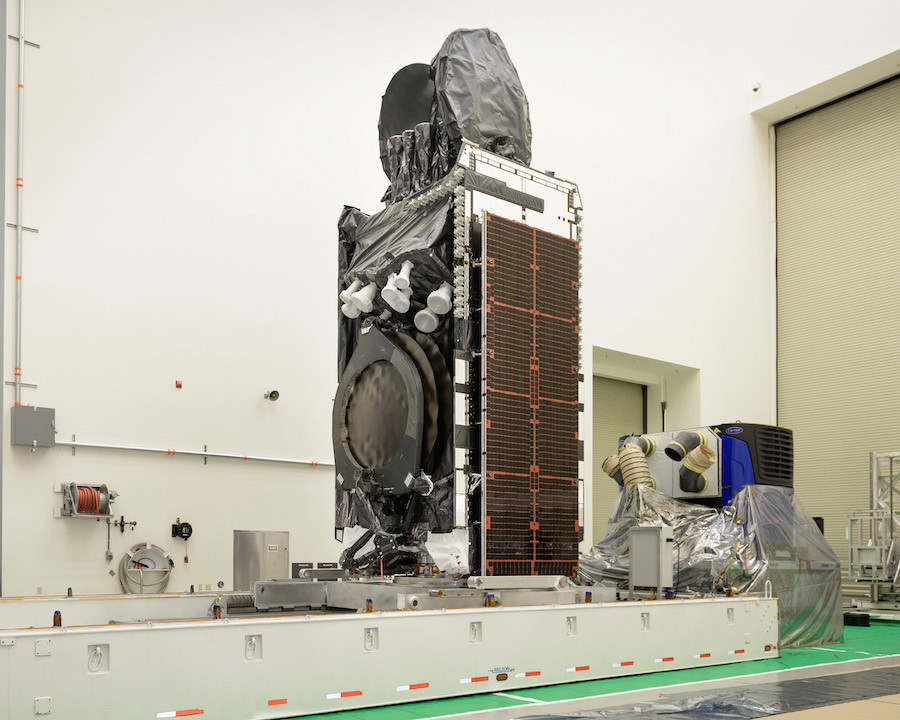 Hosting C-band and Ku-band communications payloads, Intelsat 35e is the fourth "Epic-class" relay satellite developed and launched by Intelsat, joining three previous versions orbited by European Ariane 5 rockets.
The latest generation of Intelsat satellites carry all-digital payloads, giving the company added flexibility in how it beams video, voice and data signals.
"In this version, what we do is we actually digitize all the traffic that comes to the spacecraft, and once you're in a digital domain, you can do so many things," Lee said in an interview with Spaceflight Now. "You can put it into the beams that you want to, or you can put it into all the beams, or any one of the beams for different connectivity."
Intelsat 35e can process about 20 gigabits of data per second, routing television programming and mobile phone calls across its field-of-view. Intelsat said its newest satellite will primarily support wireless communications operators in Africa and Latin America, offer broadband services to cruise ships, and broadcast television to Caribbean customers for the French company Canal+.
Parts of Europe and North America will also fall inside Intelsat 35e's communications coverage area.
Intelsat did not disclose the cost of the Intelsat 35e, but a spokesperson said the company's Epic satellites typically cost between $300 million and $425 million each.
"Companies including Orange, INWI, Tele Greenland, Sonatel, Marlink, Speedcast, ETECSA and eProcess will be among the first to deploy services on the satellite once it is placed into service," Intelsat said in a press release after Wednesday's launch.
Intelsat 35e will replace the aging Intelsat 903 satellite at the 34.5 degrees west position. The older satellite, which launched on a Russian Proton rocket in March 2002, will be repositioned to a new coverage area before the end of the year, Intelsat said.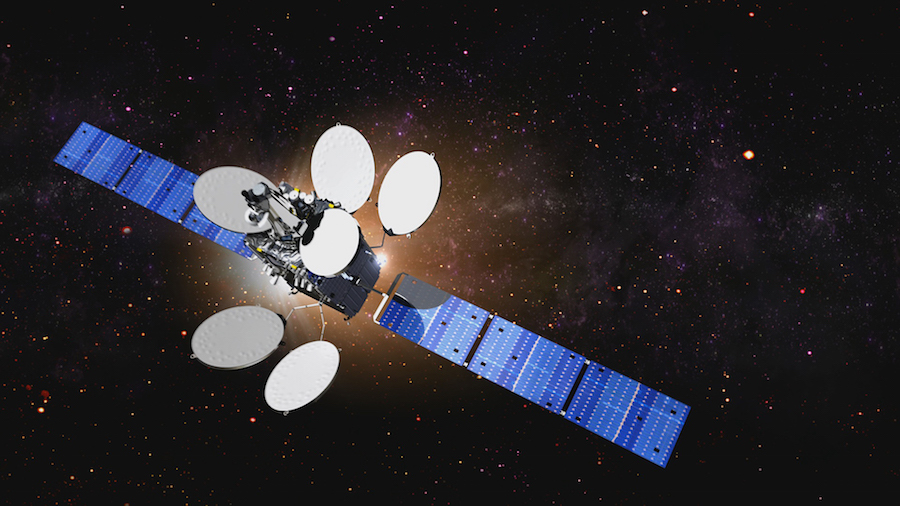 SpaceX will slow its rapid-fire launch campaign in the coming weeks as it gears up for the next Falcon 9 launch from the Kennedy Space Center. That mission is scheduled to blast off Aug. 10 with several tons of supplies and experiments for the International Space Station, followed by up to two more Falcon 9s later in August from California and Florida.
SpaceX's three launches in a little more than 12 days, including two from the same pad, gave the company 10 successful Falcon 9 flights just past the halfway mark of 2017.
The launch record this year has already set a record for the most launches by SpaceX in a single year. The previous high was eight flights, achieved last year before a Falcon 9 rocket exploded at Cape Canaveral, destroying an Israeli-owned communications satellite, damaging SpaceX's primary launch pad, and grounding the company's rockets more than four months.
"Our priority is to reliably launch our customers," said Gwynne Shotwell, SpaceX's president and chief operating officer, in a statement following Wednesday's mission. "SpaceX is able to attempt three launches for three customers in 12 days not only because we have the rockets, launch pads and droneships at the ready, but because we have the teams on the ground to get the job done.
"We are pleased with the progress we are making this year to launch and recover our rockets, which is key towards achieving full and rapid rocket reusability," Shotwell said.
Before Wednesday's expendable Falcon 9 launch, the last two missions featured booster landings at sea on separate SpaceX barges stationed in the Atlantic and Pacific oceans.
As for Intelsat, one of the world's biggest and oldest commercial satellite operators, the company currently has no further missions booked with SpaceX, Lee said.
"Nevertheless, when there is an opportunity, we consider SpaceX to be a viable option for us, and we'll engage them," Lee said. "If the payload works out right with them, then we don't have any reservation using SpaceX."
Email the author.
Follow Stephen Clark on Twitter: @StephenClark1.