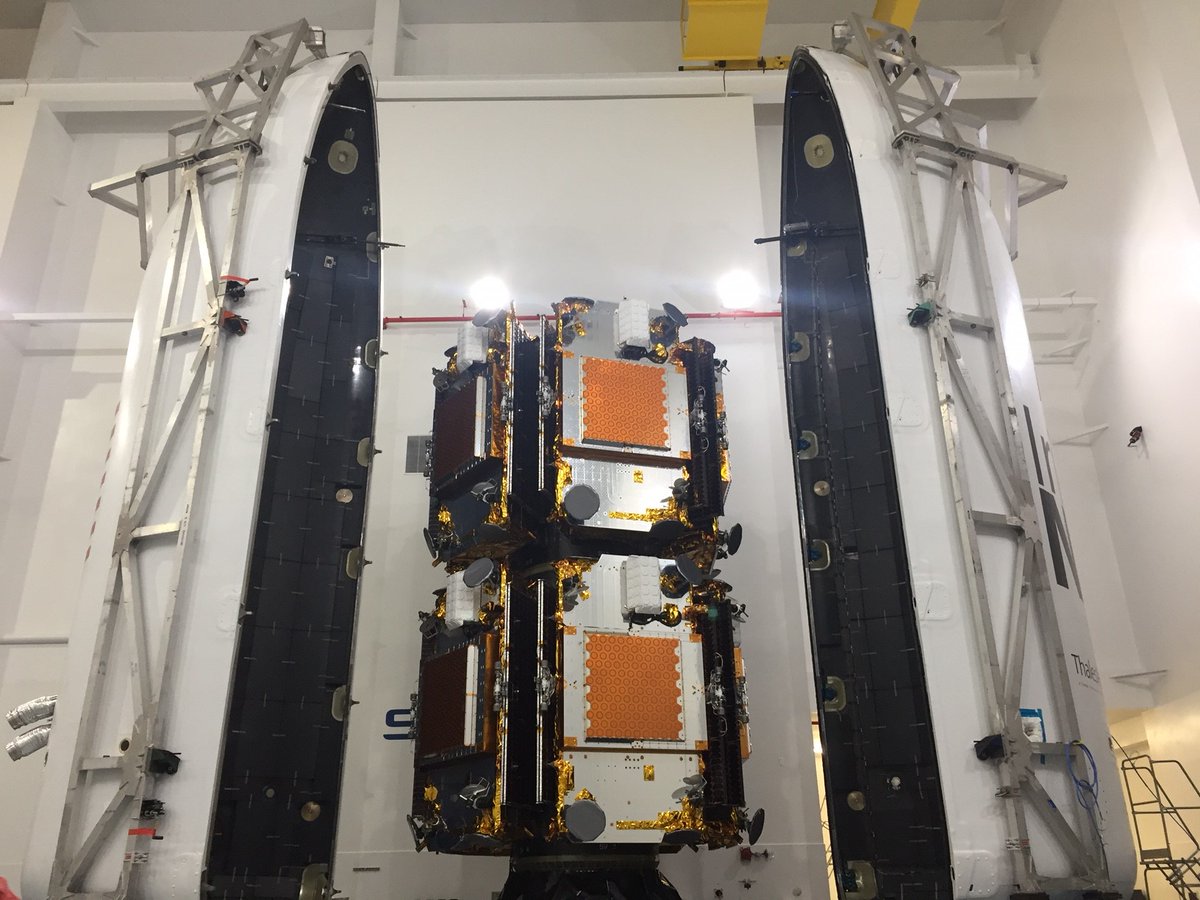 Juggling simultaneous launch campaigns on both coasts, a team of SpaceX engineers put a Falcon 9 rocket through a customary countdown rehearsal and hold-down firing Tuesday at Vandenberg Air Force Base in California ahead of a scheduled liftoff Sunday.
The commercial mission will loft 10 voice and data relay satellites for Iridium's upgraded network, in the second of at least eight Iridium launches booked on SpaceX Falcon 9 rockets.
Liftoff is set for 1:25:14 p.m. PDT (4:25:14 p.m. EDT; 2025:14 GMT) Sunday from Space Launch Complex 4-East at Vandenberg, a hillside launch mount that has hosted three previous Falcon 9 missions since SpaceX reconfigured the facility from a Titan 4 pad.
The engine firing Tuesday afternoon at Vandenberg occurred after SpaceX filled the two-stage Falcon 9 rocket with super-chilled kerosene and liquid oxygen propellants, along with its load of helium pressurant. Following the procedures of a real countdown, the Falcon 9 rocket was readied for ignition of its nine first stage Merlin 1D engines, its fuel tanks were pressurized, and a strongback tower next to the vehicle was retracted to launch position.
SpaceX confirmed the successful "static fire" test in a tweet Tuesday evening.
The launch team conducted the hold-down ignition test without the mission's 10 Iridium satellite payloads on the rocket. The next step in the launch campaign will be the removal of the Falcon 9 from the pad for a return trip to its nearby hangar, where ground crews will attach the Iridium satellites, already connected to their two-tier dispenser inside the rocket's nose shroud.
Then the rocket will roll back out to Space Launch Complex 4-East sometime Saturday and hoisted vertical before the start of Sunday's countdown.
The Iridium satellites were trucked from their factory near Phoenix two-at-a-time to Vandenberg in May and early June, then bolted to their SpaceX-built deployment mechanisms, fueled with hydrazine propellant, and enclosed inside the Falcon 9's clamshell-like fairing.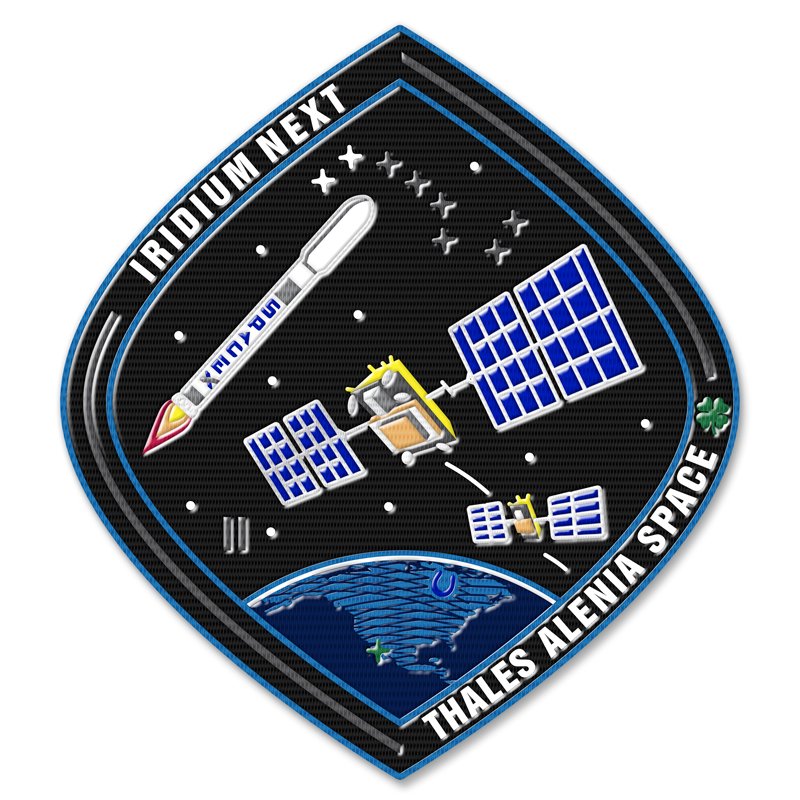 Built by Thales Alenia Space and Orbital ATK, the satellites are each about the size of a compact car and weigh 1,896 pounds (860 kilograms) with a full tank of fuel.
After flying to the south from Vandenberg, the Falcon 9's second stage engine will fire two times to to deliver the satellites into a 388-mile-high (625-kilometer) orbit. The satellites will deploy one-by-one from the dispenser fastened to the forward end of the Falcon 9's second stage, separating at 90-second intervals beginning around one hour after liftoff.
The Falcon 9's first stage will attempt a vertical thrust-assisted landing on a platform positioned in the Pacific Ocean south of Vandenberg. SpaceX intends to inspect, refurbish and re-fly the rocket.
Iridium's next-generation constellation, which will replace the company's aging satellites launched in the late 1990s and early 2000s, will have 66 operational spacecraft flying around Earth. The Virginia-based telecom provider ordered 81 satellites from Thales Alenia Space, a company based in France, some of which will be built as spares.
Sunday's Falcon 9 launch from California is scheduled two days after another Falcon 9 booster is set to blast off from NASA's Kennedy Space Center in Florida.
The flight out of Florida will carry BulgariaSat 1, a television broadcasting satellite destined to cover the Balkans. BulgariaSat 1's two-hour launch window opens at 2:10 p.m. EDT (1810 GMT) Friday, four days later than previously planned.
SpaceX ordered the BulgariaSat 1 launch delay from Monday to replace a pneumatic valve in the payload fairing that will shield the spacecraft during the trip into space.
BulgariaSat 1 is set to fly on a previously-launched Falcon 9 first stage that first flew in Jan. 14 with Iridium's first set of 10 new-generation satellites.
It will be the second time SpaceX has launched a satellite with a reused first stage booster.
Matt Desch, Iridium's chief executive, said Monday that the close timing of their second launch with the re-flight of the first stage from the January mission is "an interesting twist of fate."
SpaceX has never launched two Falcon 9 rockets on such a short turnaround before.
"We've been assured by SpaceX that there is no impact between the two," Desch told reporters Monday. "They have separate flight teams. They have the ability to operate completely independently. Our flight team is on schedule and tracking well to this weekend's launch.
"We wish our friends down in Florida well … But it shouldn't have any impact on us," he said.
Email the author.
Follow Stephen Clark on Twitter: @StephenClark1.