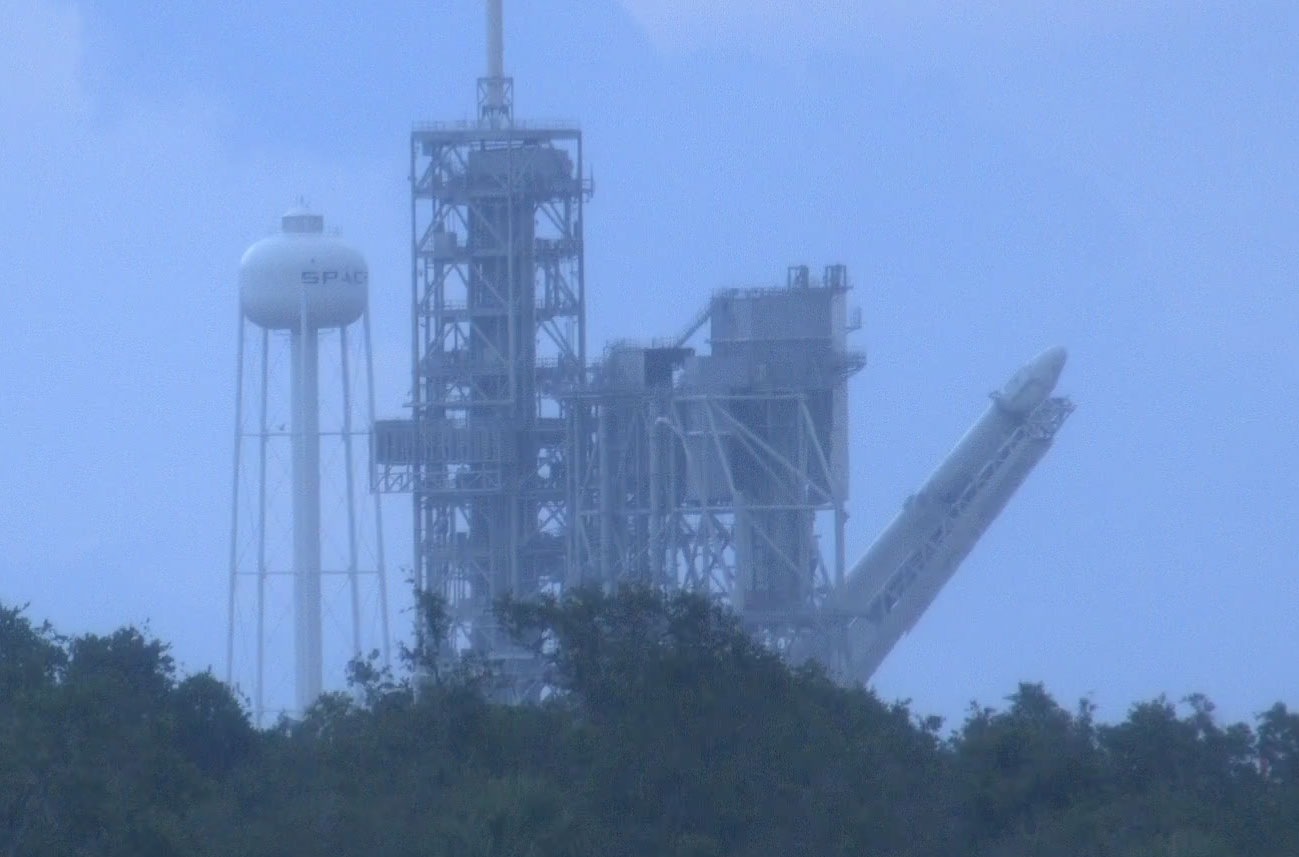 A Falcon 9 rocket is again standing upright on launch pad 39A at NASA's Kennedy Space Center in Florida after ground teams lowered the booster Friday to swap out mice heading to the International Space Station for medical experiments.
Liftoff is set for 5:07 p.m. EDT (2107 GMT) to begin a nearly two-day journey to the space station, where the Dragon supply ship fixed to the top of the Falcon 9 rocket will arrive Monday.
The Dragon capsule, the first cargo craft SpaceX has refurbished and reused after a previous flight, is carrying nearly 6,000 pounds of experiments and equipment, including 40 mice inside specially-designed transporters for an investigation into a treatment that could combat bone loss in astronauts on long-duration space missions and osteoporosis in patients on the ground.
Once the mice arrive at the space station, astronauts will treat the rodents with NELL-1, a therapeutic treatment designed to promote bone growth, according to Chia Soo, the chief scientist for the experiment and a professor of plastic, reconstructive and orthopaedic surgery at UCLA.
"Men and women past the age of 50, on the average, lose about a half-percent of bone mass per year," Soo said. "But in microgravity conditions, the astronaut, on average, loses anywhere from 1 to 2 percent of bone mass per month."
She added that bone loss in astronauts has "tremendous implications for humans with respect to long-term space travel or space habitation in microgravity because we end up progressively losing bone mass."
Twenty of the mice will return to Earth alive with the SpaceX Dragon supply ship in early July, the first time the commercial spacecraft has landed with live animals on-board. The 20 mice that come back alive will go to UCLA's laboratories for additional research and treatment.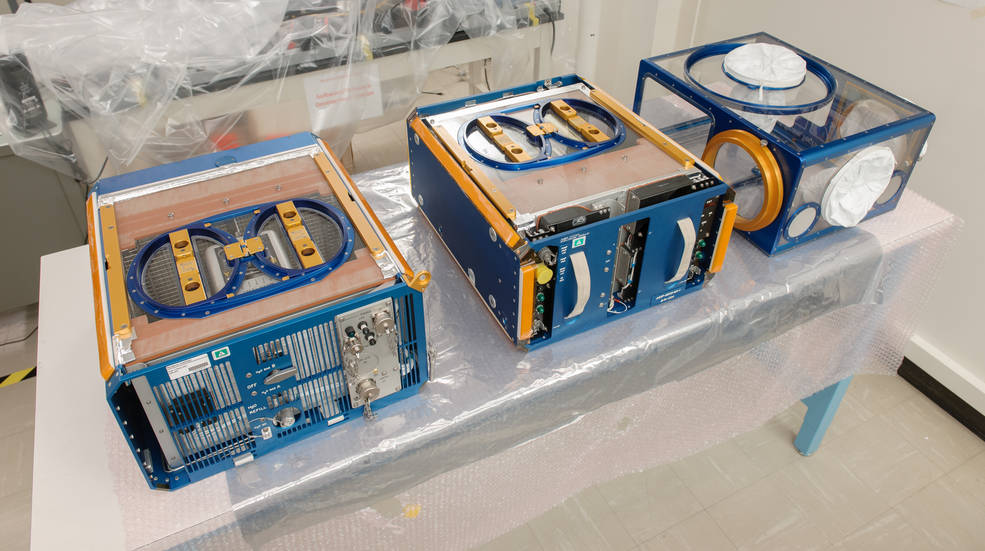 The other 20 mice will remain on the space station for more observation and comparative studies with the mice on Earth. All of the animals will eventually be euthanized.
"If successful, this will have tremendous implications for patients on Earth because if you look at statistics … approximately one in every two to three females over the age of 50, or one in every four to five males over the age of 50, will have an osteoporosis-related fracture," Soo said.
"We are hoping this study will give us some insights on how NELL-1 can work under these extreme conditions and if it can work for treating microgravity-related bone loss, which is a very accelerated, severe form of bone loss, then perhaps it can (be used) for patients one day on Earth who have bone loss due to trauma or due to aging or disease," Soo said.
After the Falcon 9 launch attempt's scrub Thursday, teams lowered the launcher at pad 39A and installed a temporary "white room" on the Dragon capsule's hatch to change out the rodent habitats and several other experiments.
"The logistics are complicated, as you might imagine," Louis Stodieck, director of BioServe Space Technologies at the University of Colorado Boulder, wrote in an email to Spaceflight Now. "We would normally be okay for two back-to-back launch attempts, but because orbital mechanics would not permit a launch attempt (Friday), the first scrub was automatically done for 48 hours rather than 24.
"This forced us to reload with new animals and new Transporters (spaceflight habitats for the ride to space for the mice)," Stodieck wrote. "We plan for additional groups of mice just for such contingencies."
NASA spokesperson Dan Huot said other experiments that required a changeout for the two-day launch delay included a swarm of fruit flies launching to the space station to examine how prolonged spaceflight affects their heart function.
The hearts of the insects beat at about same rate as the human heart, making it a useful analog, scientists said.
"We were back in the lab the night of the scrub setting up new egg collections and adult fly vials," said Karen Ocorr, a co-investigator on the fruit fly experiment from the Sanford Burnham Research Institute. "These replaced the original set of vials and have now been loaded onto the Dragon for today's attempt."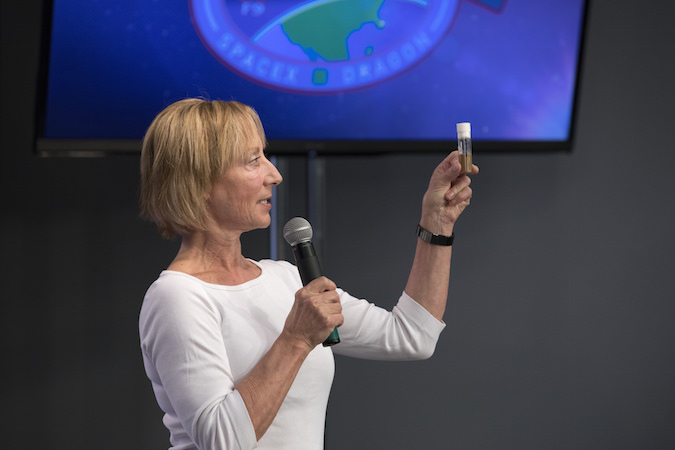 Researchers are sending between 4,000 and 6,000 fruit fly eggs to the space station, where they will hatch before coming back to Earth aboard the Dragon spacecraft.
"We would like to understand the role of microgravity on astronaut heart function in order to try to prevent long-term effects when they are in space for long periods and after they come back," Ocorr said.
"But there are real-world implications as well for people who are spending long periods of time in bedrest or immobilized," Ocorr said. "We expect that what we find in our studies on the ISS will have implications for maintaining cardiac function in those sorts of situations."
Huot said two crystal growth expeiments and a payload to study how microgravity affects cardiac stem cells also needed to be replaced with the two-day launch delay.
Email the author.
Follow Stephen Clark on Twitter: @StephenClark1.