India's Polar Satellite Launch Vehicle has been stacked on its launch pad for blastoff early Wednesday with a new resource-mapping satellite to aid in urban planning, crop monitoring and improve emergency response to natural disasters.
The PSLV is scheduled for launch at 0454 GMT Wednesday (11:54 p.m. EST Tuesday) from the First Launch Pad at the Satish Dhawan Space Center, India's spaceport on Sriharikota Island on the country's east coast.
A new satellite to look down on Earth and provide data on the planet's natural resources has been closed up inside the PSLV's nose cone for Wednesday's launch, which is scheduled for 10:24 a.m. India Standard Time.
The Resourcesat 2A mission will track agriculture, water resources, soil contamination, and the growth of Indian cities. It is a follow-up to the Resourcesat 1 and Resourcesat 2 spacecraft launched by India in 2003 and 2011.
The photos below show the stacking of the PSLV on the launch pad at Sriharikota, including the assembly of the multi-segment first stage motor, the addition of six 39-foot-long (12-meter) solid rocket boosters, and the hoisting of the PSLV's liquid-fueled second stage into the pad's mobile gantry.
The rocket assigned for Resourcesat 2A's launch will fly in the PSLV XL configuration, featuring enlarged solid rocket boosters holding nearly 27,000 pounds (12.2 metric tons) of pre-packed solid propellant. It will be the 38th launch of a PSLV overall, and the 15th launch by the PSLV XL version.
The four-stage launcher stands 144 feet (44 meters) tall, roughly equivalent to a 14-story building.
Wednesday's flight, known as PSLV-C36, will be the seventh Indian space launch of the year, a record number of launches in the history of the country's space program. The tally so far this year includes five PSLV missions and one launch of the more powerful Geosynchronous Satellite Launch Vehicle, but it does not count suborbital flights that tested a prototype reusable space plane and an experimental scramjet propulsion system.
The PSLV will deliver the 2,722-pound (1,235-kilogram) Resourcesat 2A satellite to an orbit around 514 miles (827 kilometers high) at an inclination of 98.7 degrees, according to a mission overview document provided by the Indian Space Research Organization.
Designed for a five-year mission, Resourcesat 2A carries three cameras to take visible and near-infrared pictures, and India's space agency said the new craft will extend the data pipeline currently fed by Resourcesat 2.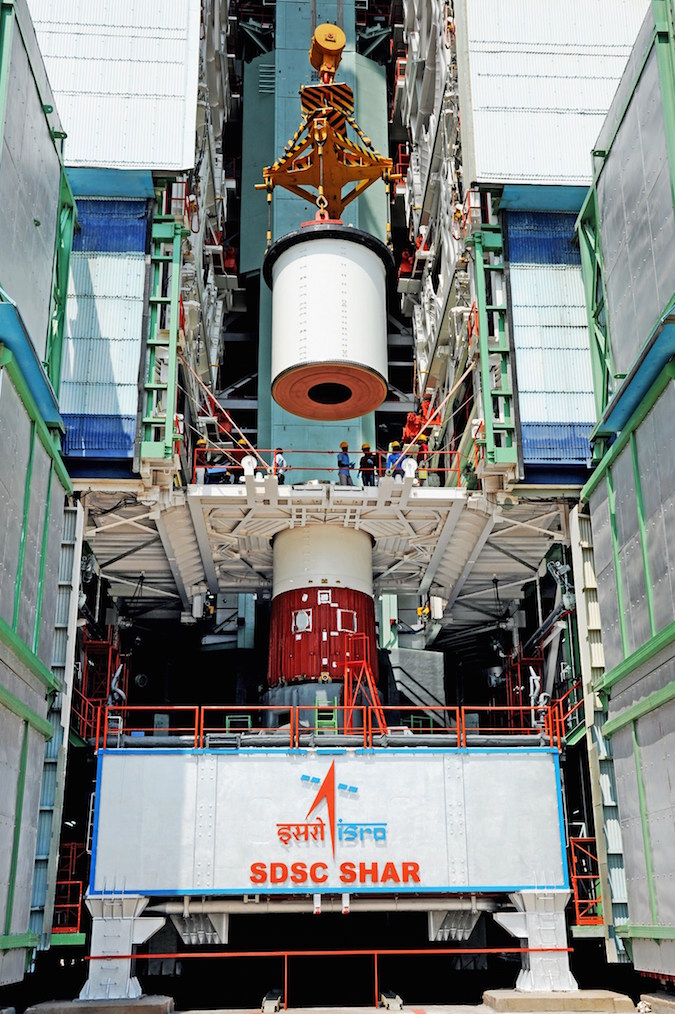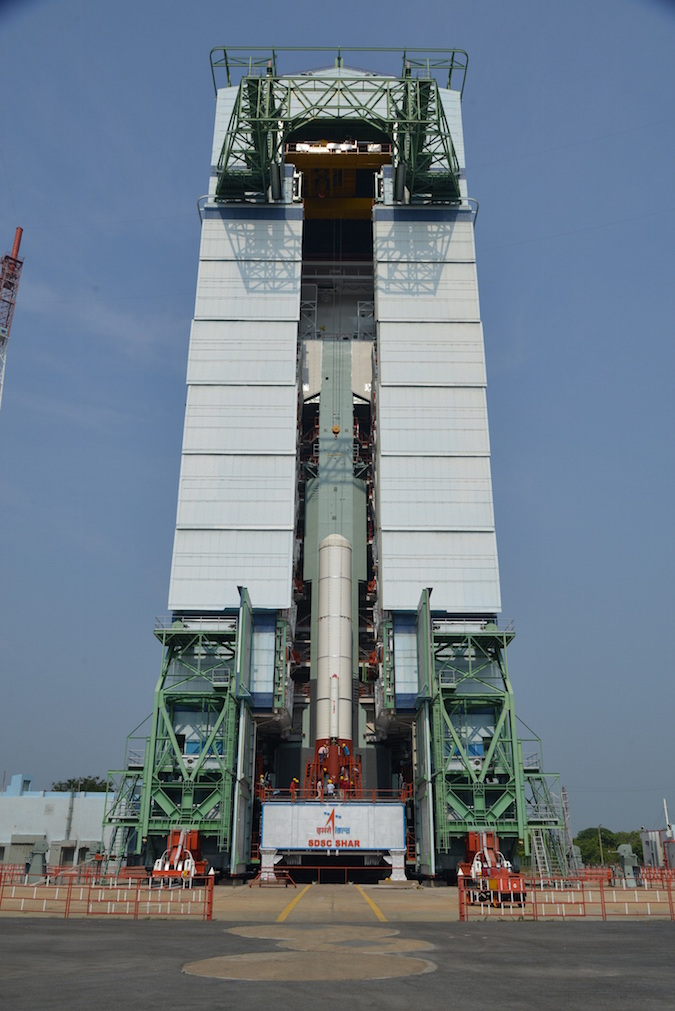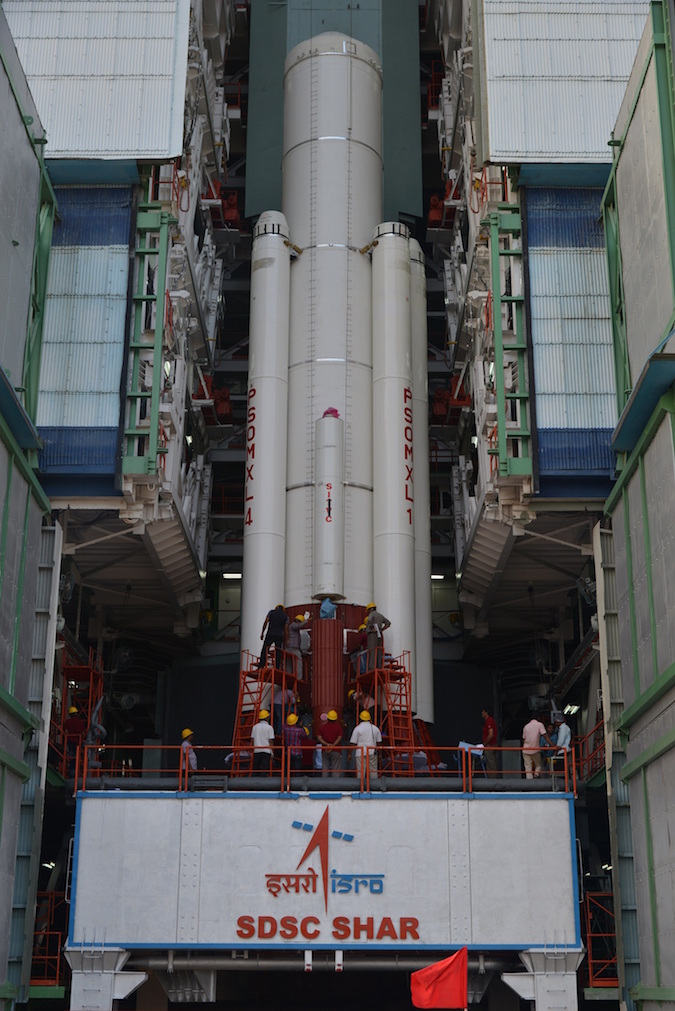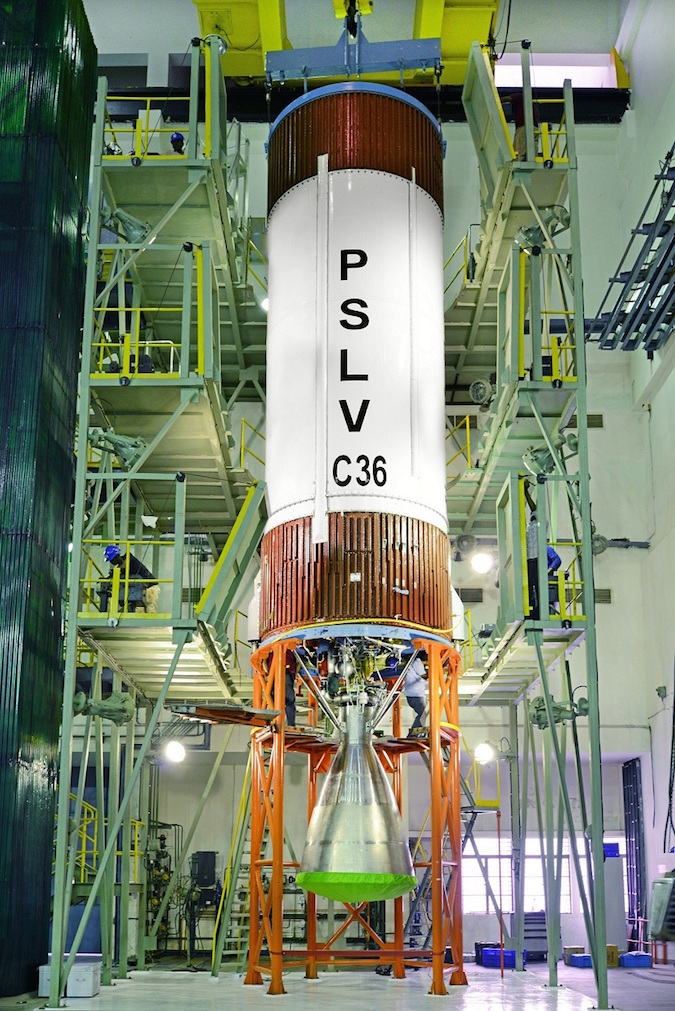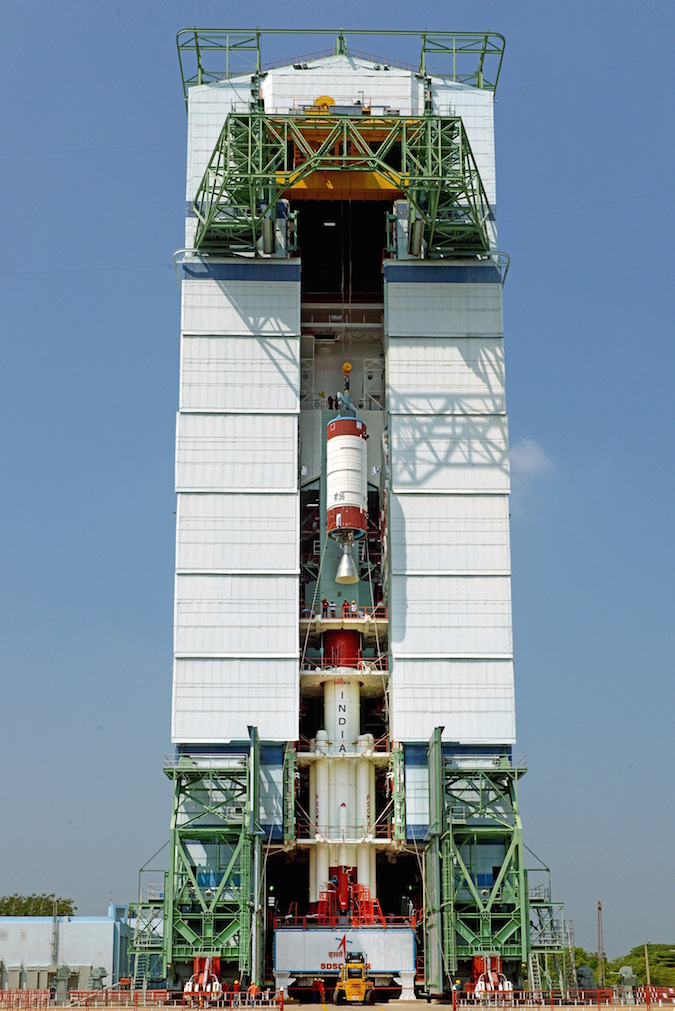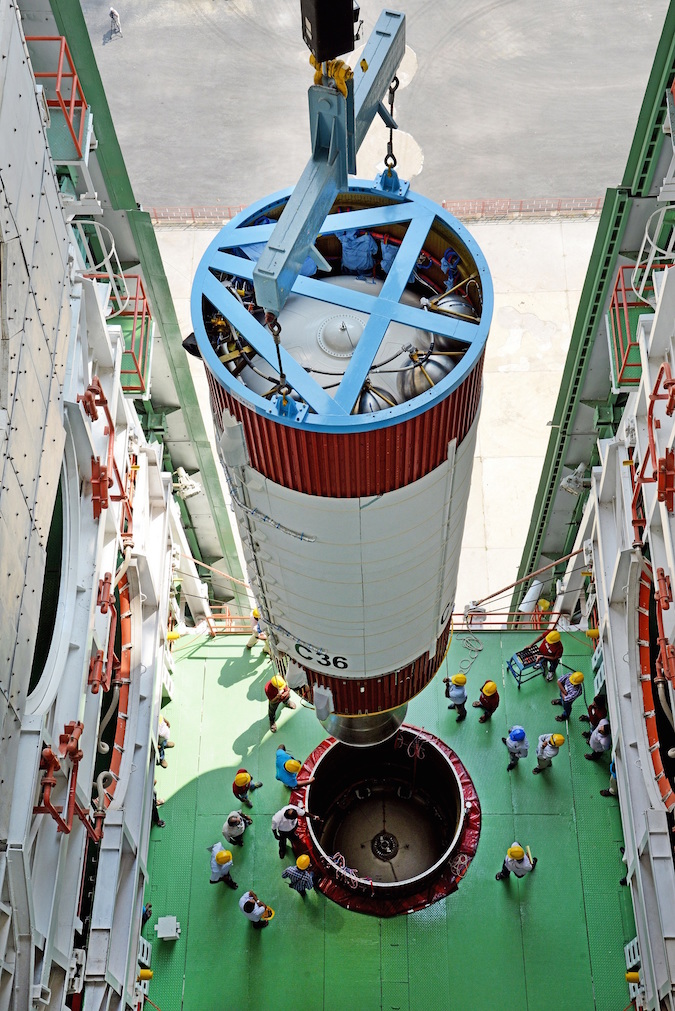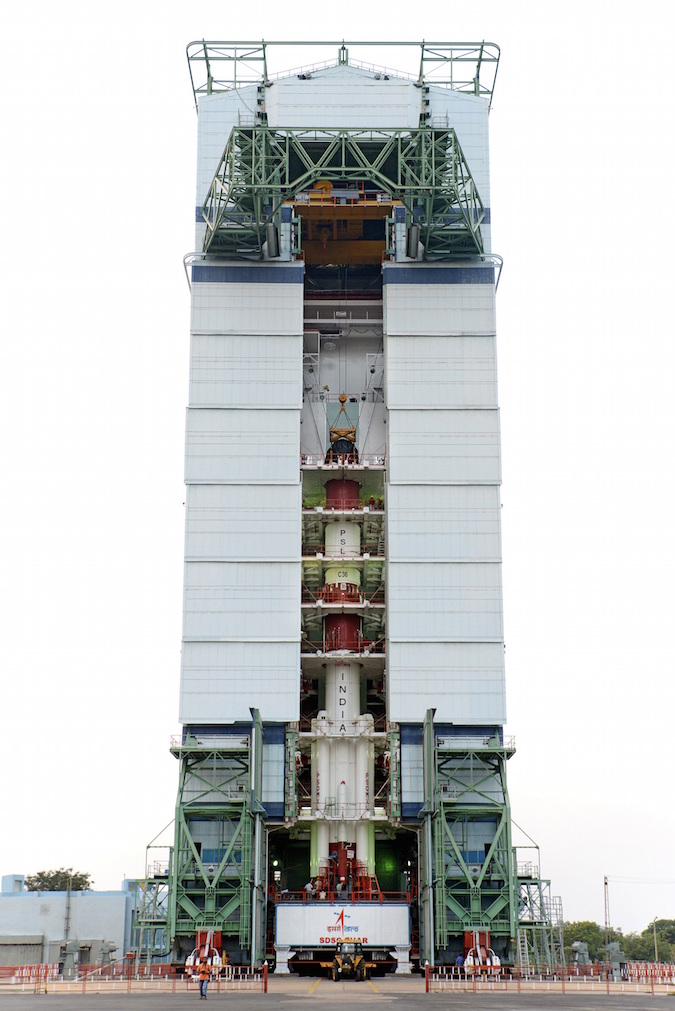 Email the author.
Follow Stephen Clark on Twitter: @StephenClark1.