A companion to the world's most powerful private Earth-imaging satellite rocketed into space today from the U.S. west coast atop an Atlas 5 to double the amount of high-resolution imagery available on the commercial market and satisfy the demands of customers clamoring for more.
The 10-year mission of the WorldView 4 satellite began at 10:30:33 a.m. local time (1:30:33 p.m. EST; 1830:33 GMT) as the United Launch Alliance booster powered away from Vandenberg Air Force Base in California after an extended wait to fly.
The launch was postponed eight weeks by a 12,500-acre wildfire that scorched Vandenberg in late September and the lengthy repairs to the base's power grid in the aftermath.
Today's liftoff culminated an 8-hour countdown highlighted by retraction of the mobile service gantry and the loading of 66,000 gallons of cryogenic propellants into the two-stage vehicle.
Following the signature status check — "Go Atlas," "Go Centaur," "Go WorldView 4" — declaring readiness in the final seconds, the main engine rumbled to life and 189-foot-tall rocket gracefully ascended from the pad.
A fog bank remained off the coast, giving mostly clear skies with only wispy high cirrus clouds as backdrop for the Atlas 5 heading downrange.
The first stage fired for four minutes before the Centaur upper stage took over for its 11-minute burn to accelerate the 5,479-pound payload into the targeted sun-synchronous orbit.
WorldView 4 was released from the launcher just 19 minutes after liftoff.
It marked the 137th successful launch in a row for the Atlas program spanning 23 years, the 66th for the Atlas 5 over the span of 14 years and extended United Launch Alliance's mission record to 112 in nearly 10 years.
WorldView 4, built by Lockheed Martin in Sunnyvale, California, and owned by DigitalGlobe of Westminster, Colorado, radioed home healthy system data 45 minutes after its launch.
The Centaur upper stage, still operating after releasing the primary payload, on its next orbit deployed seven cubesats, collectively called ENTERPRISE, for a National Reconnaissance Office rideshare effort, then fired its main engine again to escape Earth and enter solar orbit for a permanent, safe disposal.
The cubesats will perform a variety of experiments and demonstrate high-tech operational concepts for students, national laboratories and government entities, according to the NRO.
In the coming weeks and months, the WorldView 4 craft will settle into its 383-mile (617-km) operational orbit with a period of 97 minutes, open the telescope aperture and undergo a rigorous testing and commissioning period. It should begin taking commercial imagery for retail early next year.
And it will come not a moment too soon for clients seeking DigitalGlobe's 30 centimeter commercial imagery, a resolution unmatched by competitors in the marketplace.
The make and model of a car can be identified using that quality of space imagery.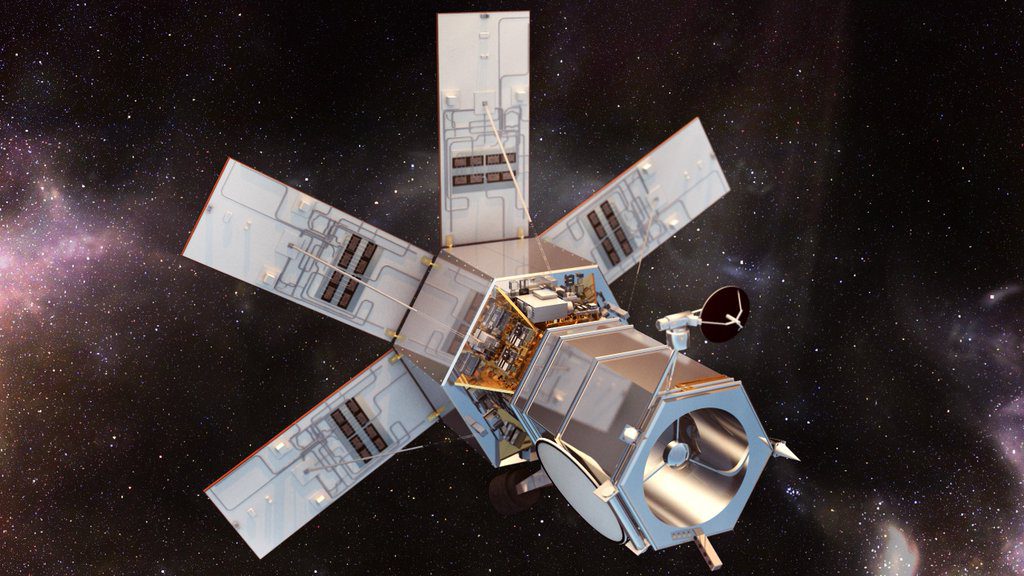 DigitalGlobe currently offers the highest resolution imagery of the Earth's surface — seeing objects 31-cm or just one-foot across — with its WorldView 3 satellite launched by Atlas 5 two years ago.
But that craft's capacity is mostly reserved for the company's biggest customer — the U.S. government. The addition of WorldView 4 will effectively double the amount of 30-cm imagery that can be taken commercially from space, opening the floodgates to sell the data to other customers.
WorldView 4 has a backlog of orders to fill from foreign governments, intelligence agencies and commercial clientele waiting to buy such data, and allowed to do so by U.S. authorities.
"We are especially pleased with the unprecedented early demand for WorldView 4," said Jeffrey Tarr, DigitalGlobe chief executive officer.
Customers for the company's special direct-access program are given priority reach to the entire WorldView constellation and new clients have been signing up to receive WorldView 4 imagery even before the craft was launched.
"Importantly, WorldView 4 will substantially increase our ability to image the world with resolution, accuracy and clarity far beyond that of all other commercial providers, enabling us to better serve our international defense and intelligence customers and unlock new commercial use cases," Tarr said.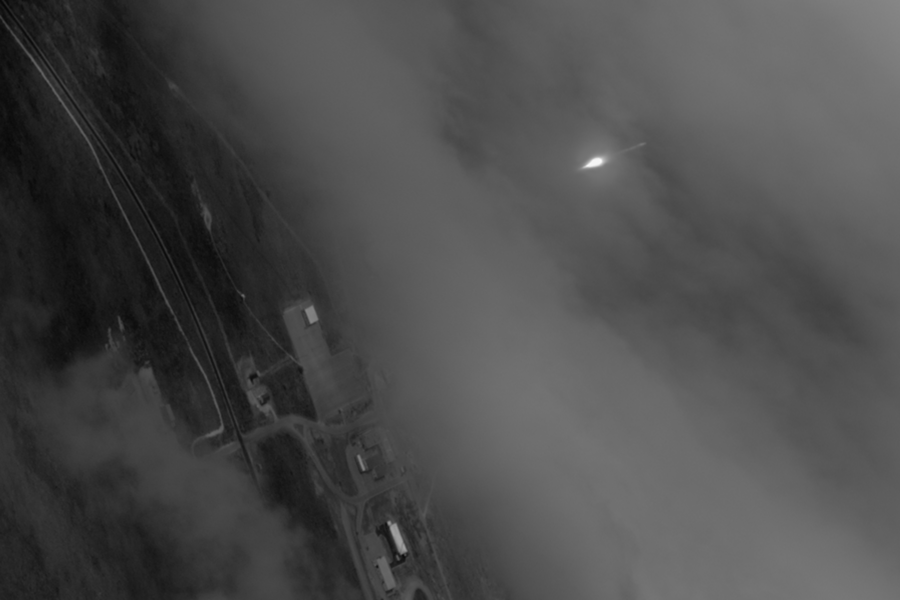 DigitalGlobe gives customers confidentiality in targeting areas to survey, guaranteed access and data distribution rights, and pre-event and post-event imagery for emergency management in a crisis.
"With the additional 30 cm capacity that we're bringing online with WorldView 4, and the investments we've made in our constellation Direct Access Facility program, we are meeting the growing demand from new and existing customers alike," Tarr said.
WorldView 4 is designed to see objects as small as 1-foot-wide (31 cm) in panchromatic mode and has a color capability with 4-foot resolution (1.24 m). It will image 263,000 square miles (680,000 square km) of the Earth's surface per day, doubling the capacity of WorldView 3 now in service providing the same quality high-res data.
The craft uses the Global Positioning System satellite network and onboard star trackers to determine its precise location in orbit relative to the spot on Earth being observed. The imaging options include shooting targeted scenes, large-area collections or long, narrow strips of land.
Built around Lockheed Martin's LM 900 small satellite design, WorldView 4 stands 18 feet (5.5 meters) tall and has a wingspan of 26 feet (8 meters) when the five power-generating solar arrays are extended.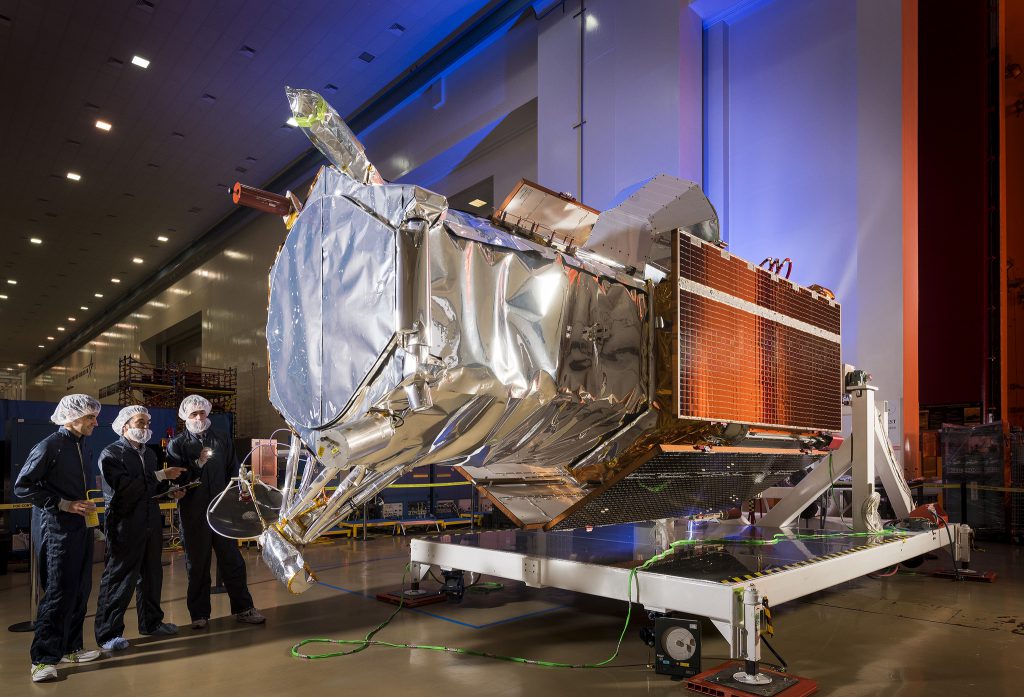 Harris Corp., which built the camera system on WorldView 4, says the primary mirror was manufactured to an accuracy of 1/1000th of a human hair. It has an aperture of 3.6 feet (1.1 meters).
The imaging system, known as SpaceView 110, is capable of counting all of the people on the Golden Gate Bridge in San Francisco from the Hollywood sign in Southern California.
Control Moment Gyroscopes will enable unmatched agility for the satellite, allowing it to slew in just 10.6 seconds from one target to another 125 miles (200 km) away.
It features a 3200-Gb solid state onboard storage capability and will communicate with the ground via X-band for data transmissions and S-band for control functions.
DigitalGlobe was founded in 1992 under the name WorldView Imaging Corp. and merged with rival GeoEye and its satellite fleet in 2013. Today, it serves three main customer groups: U.S. government, international defense and intelligence organizations, and commercial buyers.
"Our business with the U.S. government has been renewed for 15 consecutive years, under various contract vehicles, each of which has contributed to growth of the company," said Tarr.
"DigitalGlobe and its team members are proud to provide a mission-critical service to the NGA (National Geospatial-Intelligence Agency) and end-users across the U.S. government with our best-in-class constellation and ground infrastructure."

On the purely commercial front, the company recently struck deals with the Uber taxi service and the Esri mapping firm.
"We've seen customers realize the value of our high-resolution, high-accuracy 30-centimeter imagery in identifying road-related features not visible with less-capable satellites, enabling better mapping and safer navigation," said Tarr.
The market for commercial imagery includes agriculture, mining, oil and gas, scientific researchers and land developers.
Looking ahead, DigitalGlobe has partnered with Saudi Arabia to field a cluster of small imaging satellites, sharing the capacity 50-50. Launch is expected in 2019.
"This new fleet, which we've now named Scout, will tip and cue our high-resolution satellites to help monitor some of the world's volatile regions," Tarr said.
The company also plans to start a $600 million investment some time in the next two years to replace the combined capacity of the aging WorldView 1 and WorldView 2.
"This industry-leading, multi-satellite system will deliver WorldView-class resolution, area coverage and positional accuracy with unprecedented revisit," Tarr said.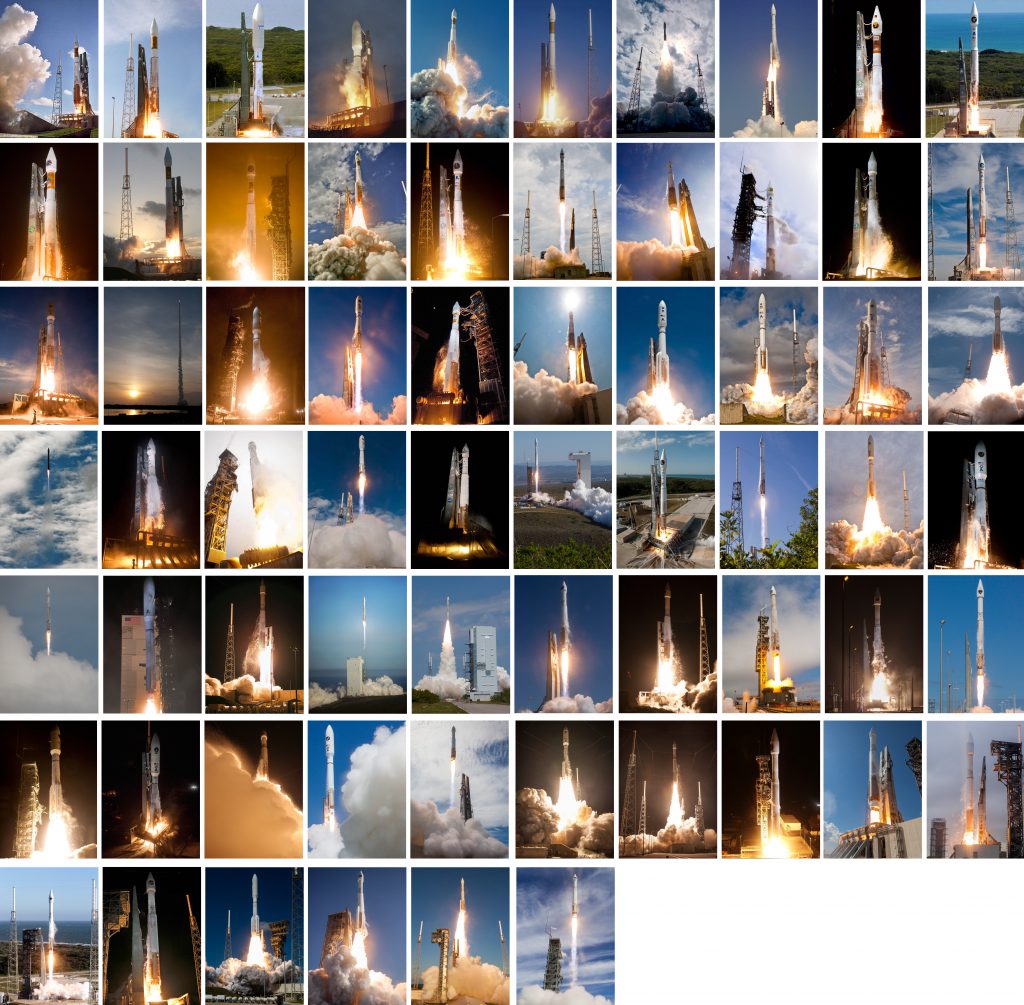 Today's launch was the sixth of eight planned this year by the Atlas 5 rocket.
The vehicle's next flight is targeted for Nov. 19 from Cape Canaveral to deploy the advanced GOES-R geostationary weather satellite for NASA and NOAA.
Another Atlas 5 is scheduled from Vandenberg in January for the National Reconnaissance Office to deploy the classified NROL-79 payload. It had been planned for this December, but was delayed by the wildfire's impacts to the manifest.
See earlier WorldView 4 coverage.
Our Atlas archive.