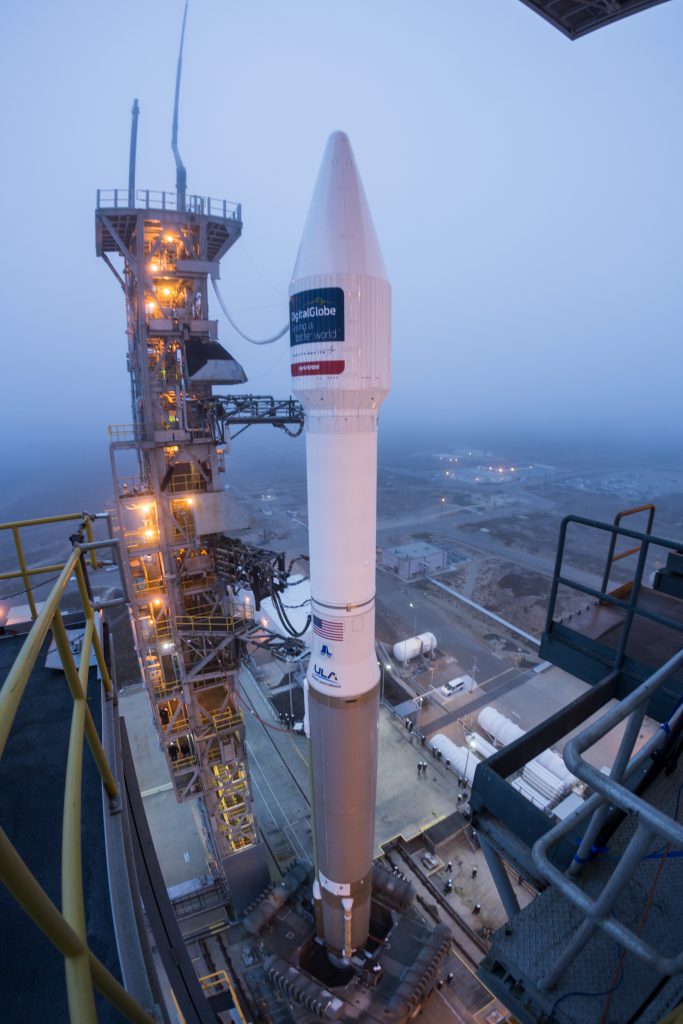 The belated launch of a powerful Earth-imaging satellite that will take the highest resolution pictures in the market, postponed by an unprecedented wildfire near the pad, is scheduled to fly on Friday.
A United Launch Alliance Atlas 5 rocket will propel the WorldView 4 spacecraft into a sun-synchronous polar orbit from Vandenberg Air Force Base in California.
Friday's launch window, which has moved up one hour by the conclusion of Daylight Saving Time, extends from 10:30 to 10:45 a.m. local (1:30-1:45 p.m. EST; 1830-1845 GMT).
Air Force meteorologists say there is a 100 percent chance of acceptable weather conditions.
The liftoff comes nearly eight weeks after the Sept. 18 countdown, already in progress, was halted so firefighters could remain in place to battle a wildfire burning in a remote Vandenberg canyon south of the launch pad.
It took nearly a week to contain the erratic and swift-moving blaze, which burned more than 12,500 acres. What sparked the fire remains under investigation.
Although the launch pad was unharmed, the fire damaged the power and communications infrastructure at Vandenberg that has taken several weeks to repair.
The WorldView 4 satellite, built by Lockheed Martin for operator DigitalGlobe, weathered the fire in the snug confines of the nose cone of the Atlas 5 rocket, which itself was cocooned by the pad's mobile service gantry.
A further slip this week was made to verify the booster's readiness.
It will take 19 minutes, including a single burn by the Centaur upper stage, for the Atlas 5 to accelerate the 5,479-pound payload into an orbit of 379 by 390 miles, tilted 97.96 degrees to the equator, flying from pole to pole to image virtually anywhere on the planet.

Animated mission preview. Courtesy United Launch Alliance
Not only postponed two months by the wildfire, WorldView 4's deployment comes more than three years after its original launch target, a delay caused by a corporate merger by former competitors GeoEye and DigitalGlobe.
That marriage brought the two companies together, blending their operations and independent fleets of imaging satellites into one powerhouse firm.
While both companies were developing state-of-the-art satellites for launch before the merger, the new firm opted to launch DigitalGlobe's WorldView 3 satellite first since it also provided multiple short-wave infrared bands that could penetrate haze, fog, dust, smoke and other airborne particulates.
That left GeoEye's bird on the ground to await market demand for its launching to effectively double DigitalGlobe's high-resolution imagery collection capacity. The craft, originally built under the name GeoEye 2, was renamed WorldView 4 after the merger.
WorldView 4 is designed to see objects as small as 1-foot-wide (31 cm) in panchromatic mode and has a 4-foot resolution (1.24 m) in color. It will image 263,000 square miles (680,000 square km) of the Earth's surface per day, doubling the capacity of WorldView 3 now in service providing the same quality high-res data.
"Importantly, WorldView 4 will substantially increase our ability to image the world with the resolution, accuracy and clarity far beyond that of all other commercial providers, enabling us to better serve our international defense and intelligence customers and advance new commercial use cases," said Jeffrey Tarr, DigitalGlobe chief executive officer.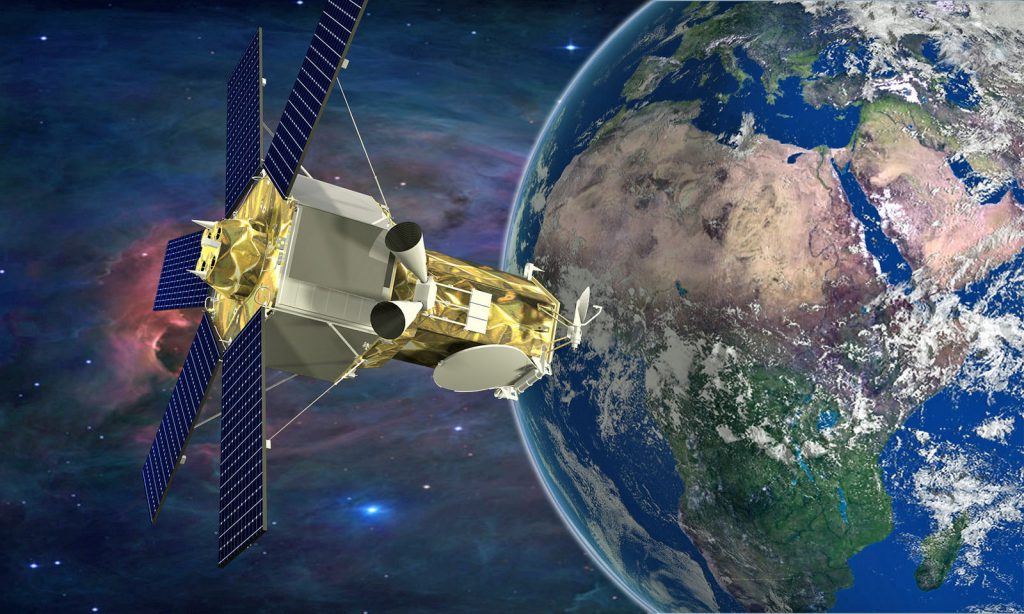 WorldView 3 was launched on Aug. 13, 2014 from Vandenberg aboard another Atlas 5. Its imaging capacity is filled by the U.S. government, DigitalGlobe's biggest customer.
The WorldView 4 spacecraft will launch aboard the Atlas 5 originally built to send NASA's InSight lander to Mars earlier this year. The vehicle, designated AV-062, was stacked on the pad awaiting that mission when an instrument problem delayed the launch until 2018, when Earth is again in alignment with the red planet.
Since both InSight and WorldView 4 are using the same rocket configuration — a 401 variant with no solid motors — the passengers could be easily swapped.
After WorldView 4 came out of lengthy storage, Lockheed Martin technicians completed health checks of major systems and tested image collection and downlinking capabilities. It was trucked by road from Sunnyvale to Vandenberg on July 24.
The launch site processing activities included a final round of testing and the loading of 1,000 pounds of orbital maneuvering propellant. On Sept. 2, encapsulation within the rocket's 14-foot-diameter nose cone was performed and delivery to the pad occurred on Sept. 7 for mating to the rocket.
In addition to WorldView 4, the rocket also carries seven cubesats to be deployed into a different orbit from the primary payload as part of a National Reconnaissance Office-sponsored rideshare mission called ENTERPRISE. The tiny hitchhikers are being launched from Centaur's Aft Bulkhead Carrier for technology research.
Friday's countdown will begin ticking at 2:30 a.m. local time, followed by retraction of the gantry three hours later. Fueling of the vehicle with 66,000 gallons of liquid oxygen and liquid hydrogen should start around 8:15 a.m. local.
It will mark the 15th commercial mission for the Atlas 5 and the rocket's 12th launch from Vandenberg. The launcher has flown 65 times since 2002.
See earlier WorldView 4 coverage.
Our Atlas archive.