Poised to embark on a 7-year adventure to Asteroid Bennu and back, NASA's OSIRIS-REx sample return spacecraft was moved to the launch pad today aboard its Atlas 5 rocket for liftoff Thursday evening.
The United Launch Alliance vehicle, equipped with a single strap-on solid-propellant booster for added performance, is scheduled for liftoff at 7:05 p.m. EDT (2305 GMT). Launch opportunities will be available every five minutes for two hours.
Weather forecasters say there is an 80 percent chance of favorable conditions.
The rocket was wheeled out aboard a mobile launcher platform, emerging from the hangar where the rocket's two stages, booster and the payload were integrated over the past month.
First motion occurred at 9:10 a.m. EDT.
The slow drive from the 30-story Vertical Integration Facility to the launch pad used a pair of specially-made "trackmobiles" to carry the rocket's 1.4-million pound launching platform along rail tracks for the 1,800-foot trip.
"A great day for us on the OSIRIS-REx program," said mission leader Dante Lauretta.
"It's a long time coming. I've been working on this program since 2004 when we originally conceived of the idea of getting to a near-Earth asteroid, collecting material off its surface and bringing it back to Earth for analysis in our laboratories."
The Atlas 5 rocket is flying the 411 vehicle configuration. The version features two stages, one solid and a 14-foot-diameter nose cone. It is powered off the launch pad by an RD AMROSS RD-180 main engine and Aerojet Rocketdyne SRB. The Centaur upper stage has an Aerojet Rocketdyne RL10-A-4-2 cryogenic engine.
Photo credit: United Launch Alliance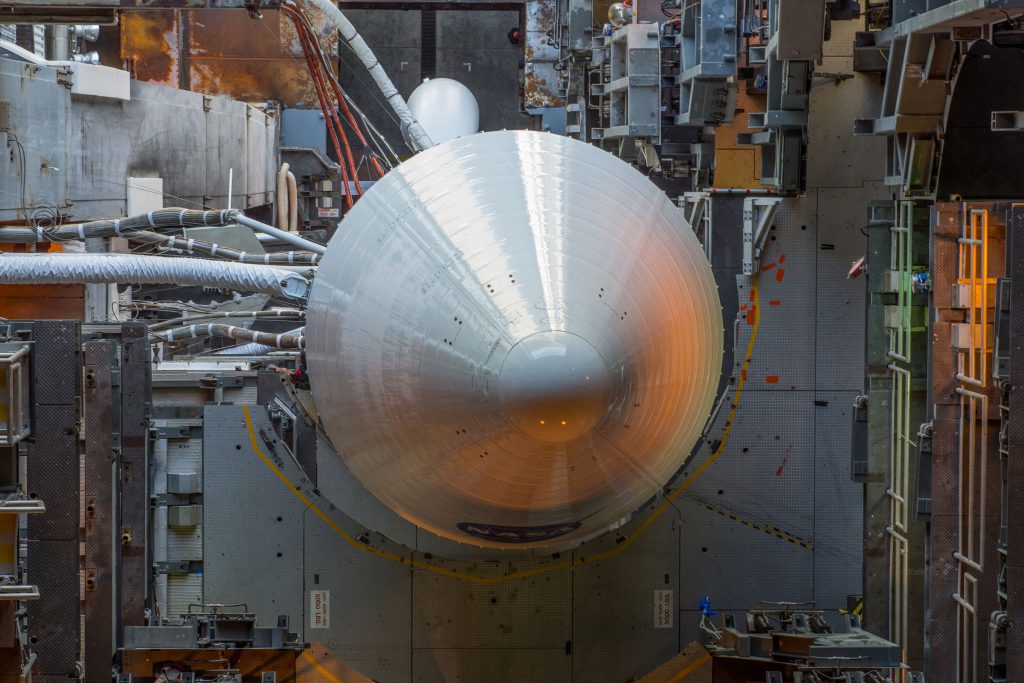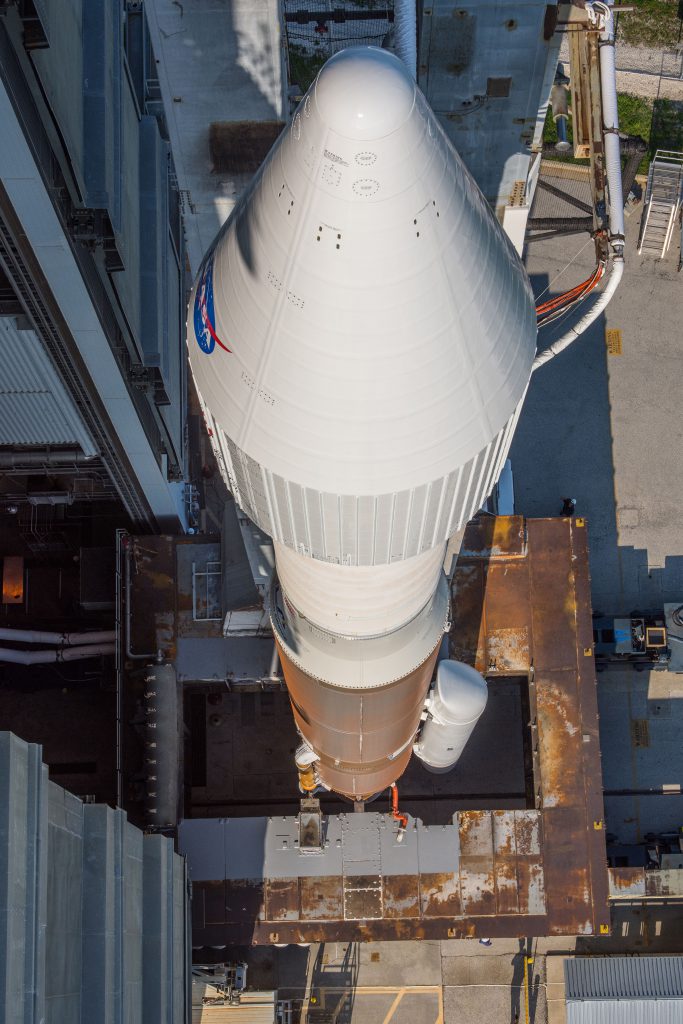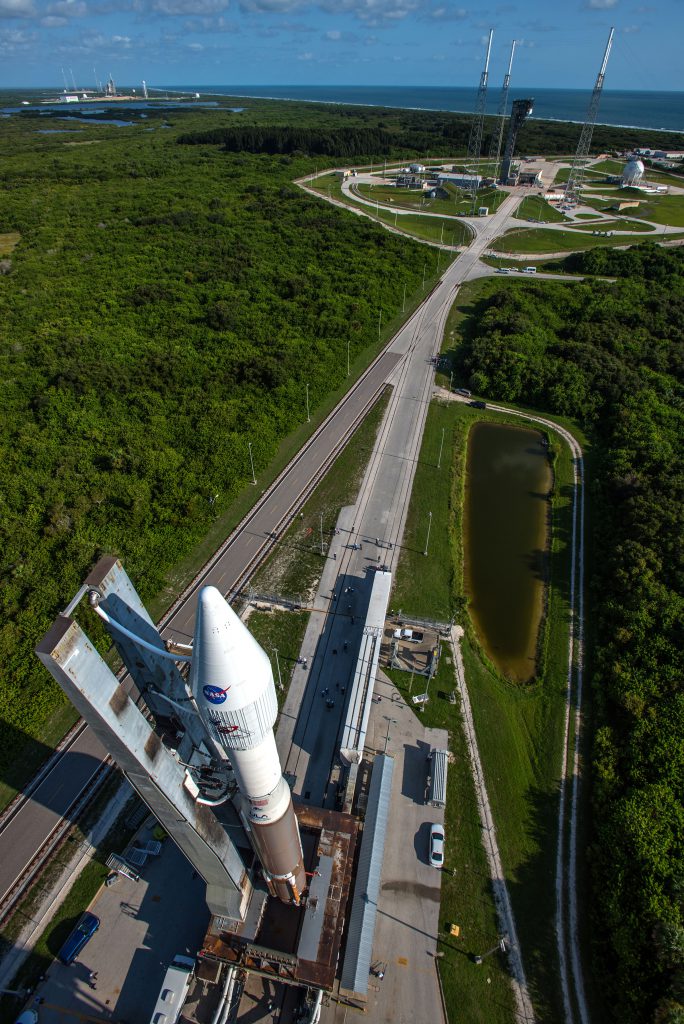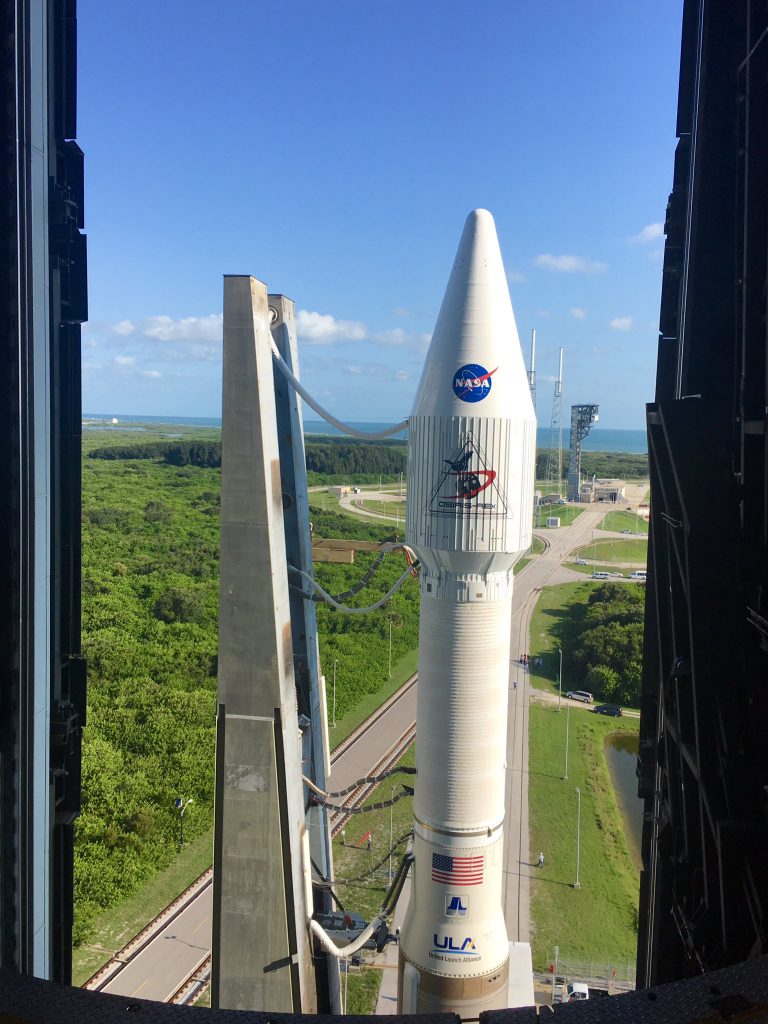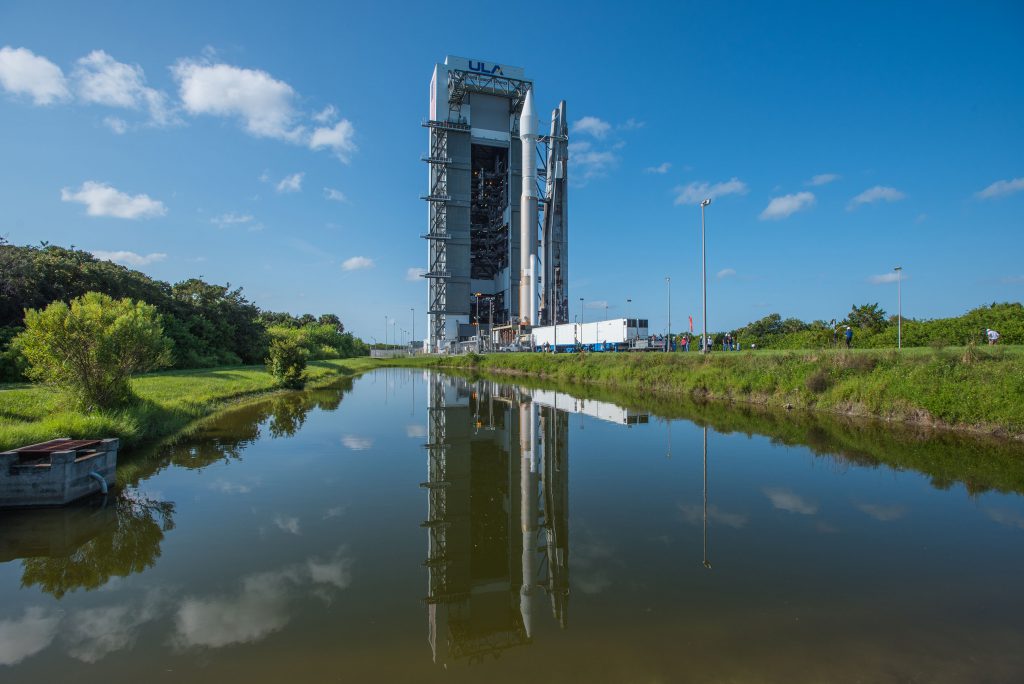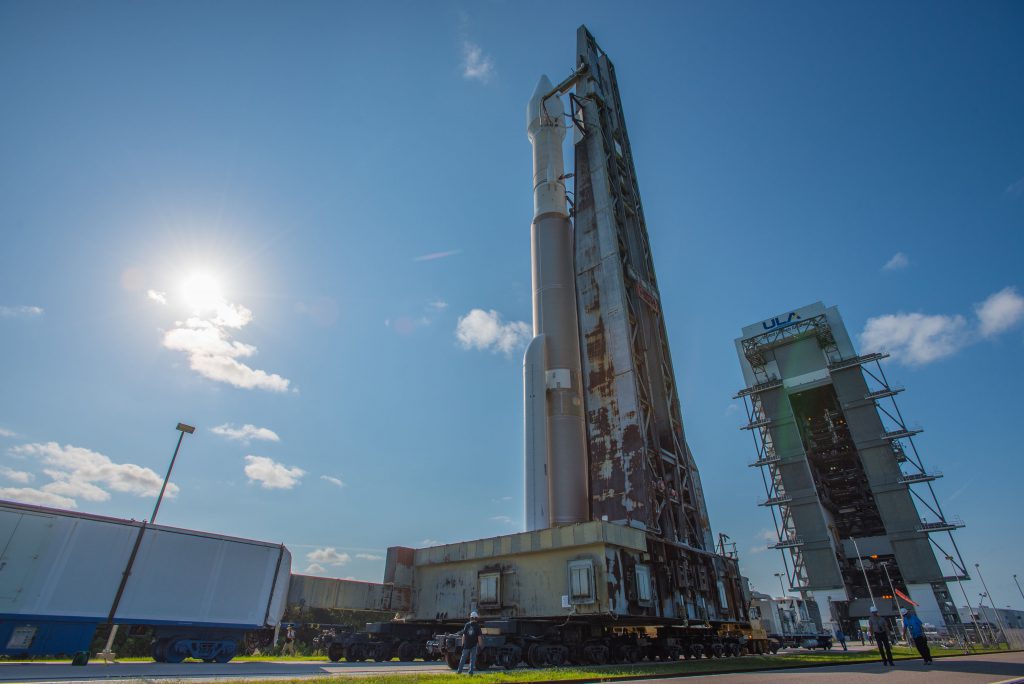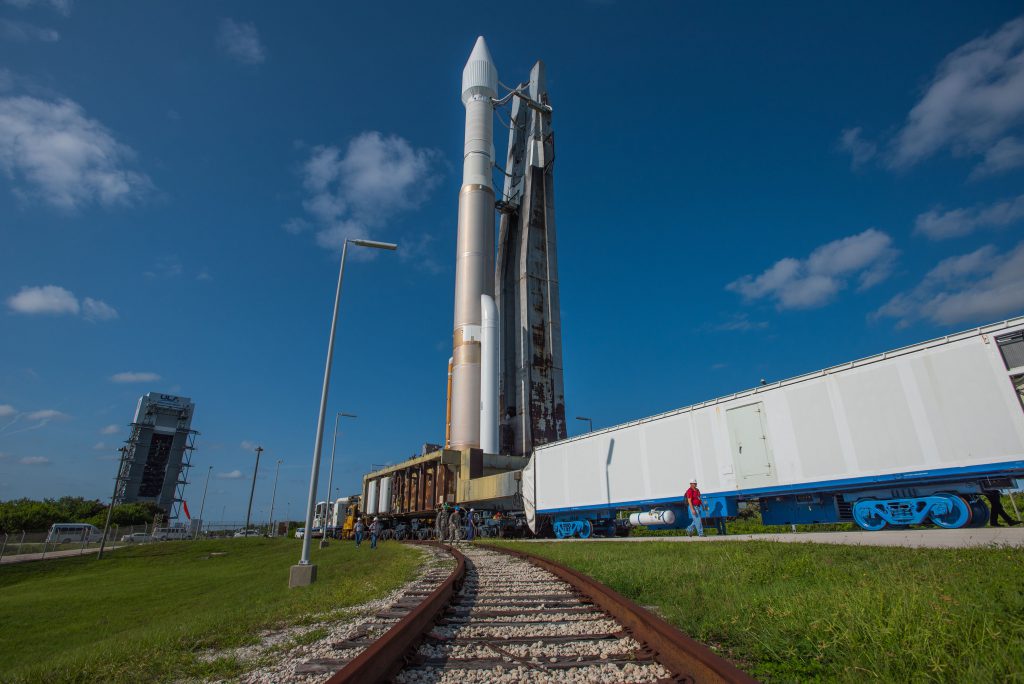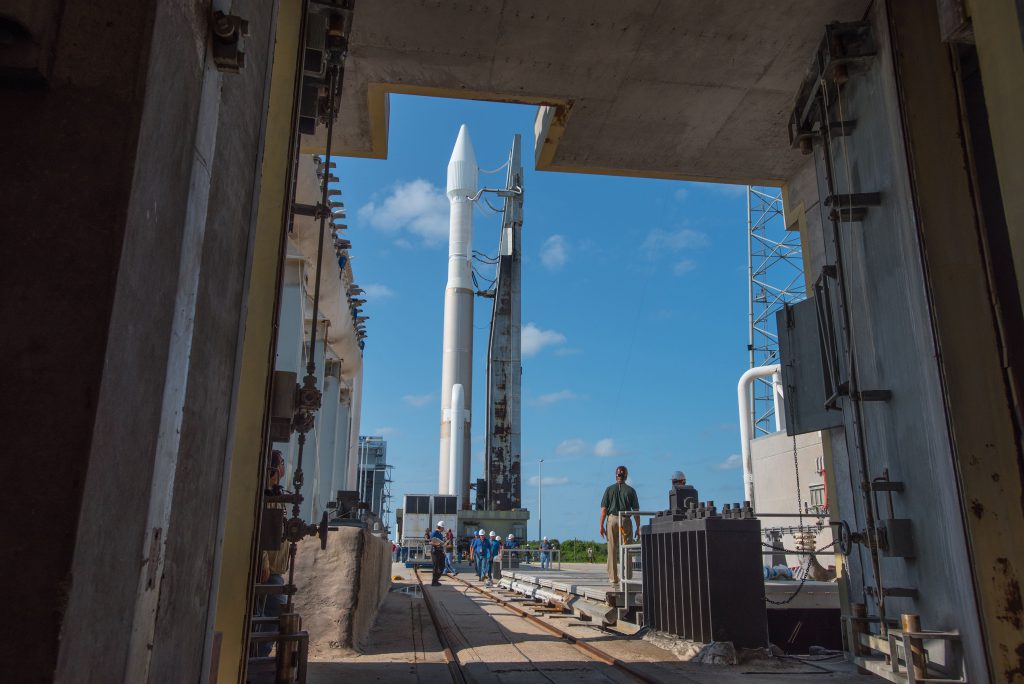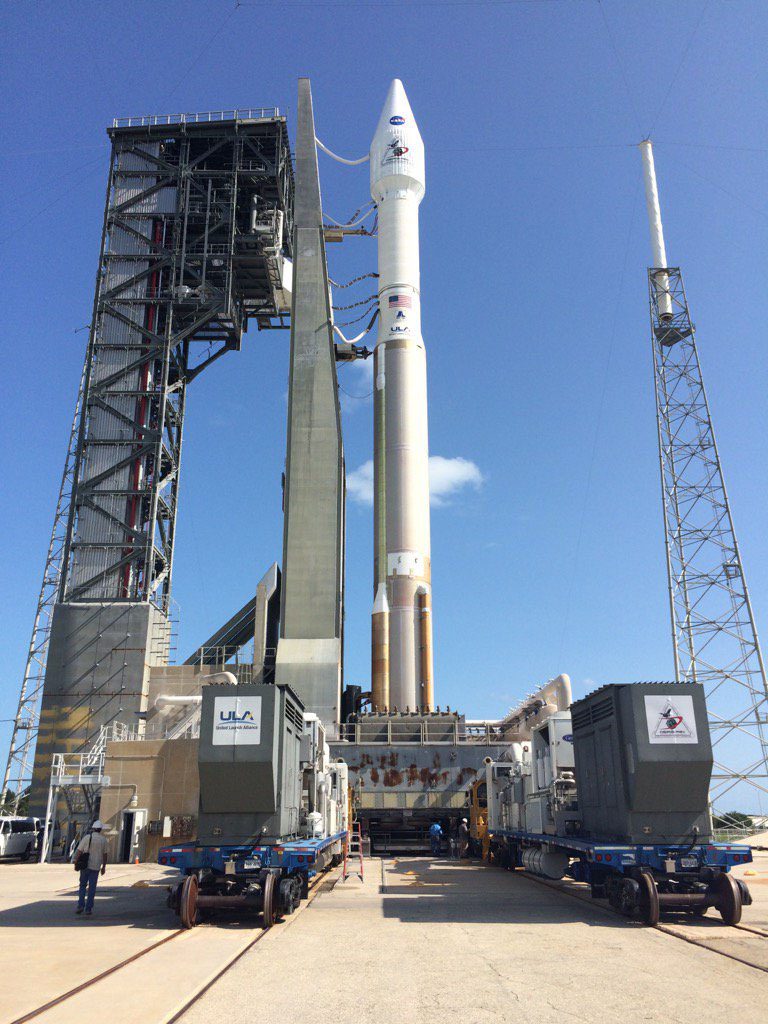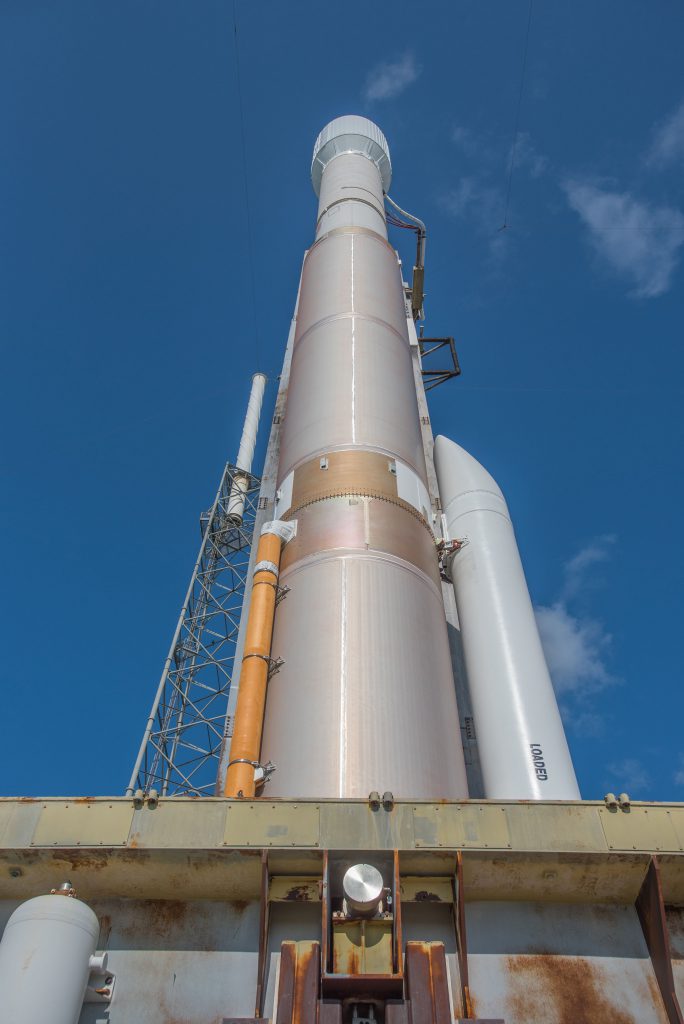 See earlier OSIRIS-REx coverage.
Our Atlas archive.