Technicians inched the two halves of the Atlas 5's aluminum nose cone around NASA's OSIRIS-REx spacecraft to package the asteroid sample return probe, then moved the satellite to the rocket's assembly building and hoisted it aboard the two-stage booster during the final days of August for the Sept. 8 launch.
The United Launch Alliance rocket will provide the boost that the probe needs for its Earth departure, embarking on a two-year outbound leg to reach Asteroid Bennu in August 2018.
After orbiting a mere 5,000 feet above the asteroid's surface, then closing to 3,300 feet to map and survey Bennu for more than a year, the craft will perform a touch-and-go maneuver to capture up to four pounds of soil in July 2020. The specimen will be stowed in a decent capsule that lands in Utah on Sept. 24, 2023.
With no problems being worked on the OSIRIS-REx spacecraft or Atlas 5 launch vehicle, encapsulation was accomplished on Wednesday, Aug. 24 inside the Payload Hazardous Servicing Facility at NASA's Kennedy Space Center.
The payload fairing, measuring 14 feet in diameter and 39 feet long, shields the satellite during the climb through Earth's atmosphere. It will be jettisoned four minutes and 27 seconds into flight.
"It's the next major step in getting to the launch pad," said Dante Lauretta, OSIRIS-REx principal investigator with the University of Arizona.
"But I've come to really enjoy visiting the spacecraft and seeing it grow up. I mean literally, I was there when they were casting the composites for the decks and the core cylinder and saw it as a scattered bunch of pieces in the laboratory, which was the first time we had real hardware that wasn't just something on a PowerPoint chart.
On Friday, Aug. 26, the shrouded spacecraft was lifted aboard the transport trailer that would haul OSIRIS-REx to Cape Canaveral Air Force Station's Complex 41 and the doorway of Atlas 5's Vertical Integration Facility. That move and subsequent mating to the rocket occurred as planned on Monday, Aug. 29.
"It's a beautiful spacecraft, it really has behaved very well for us. So I'm happy to send it on the journey to Bennu and back, but I'm also going to miss just the awesome engineering that is the privilege of this position," Lauretta said.
Photo credit: NASA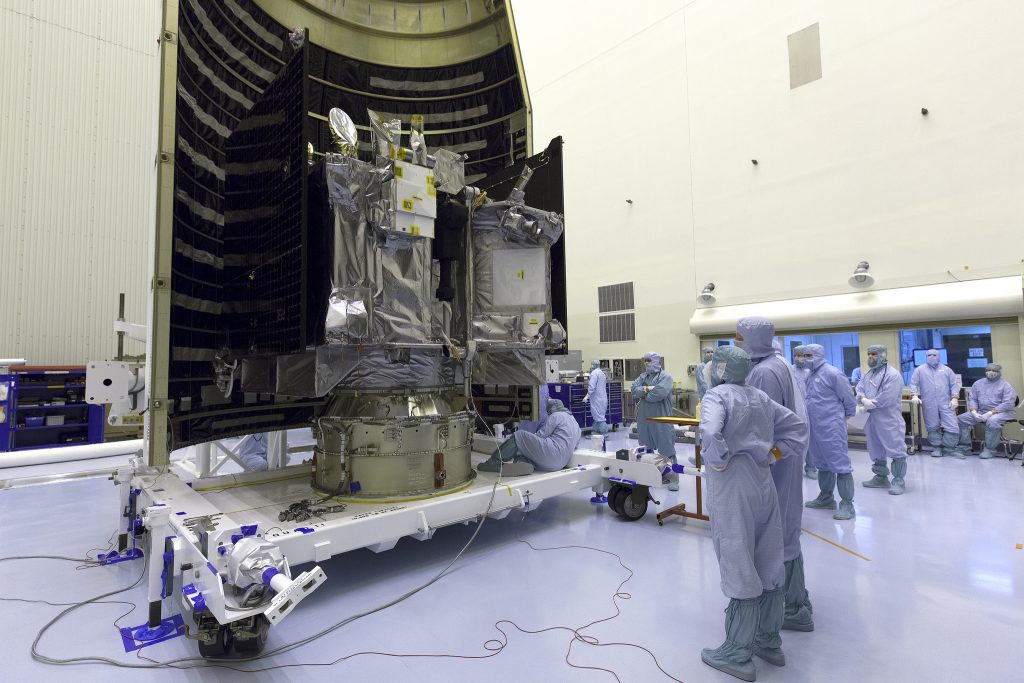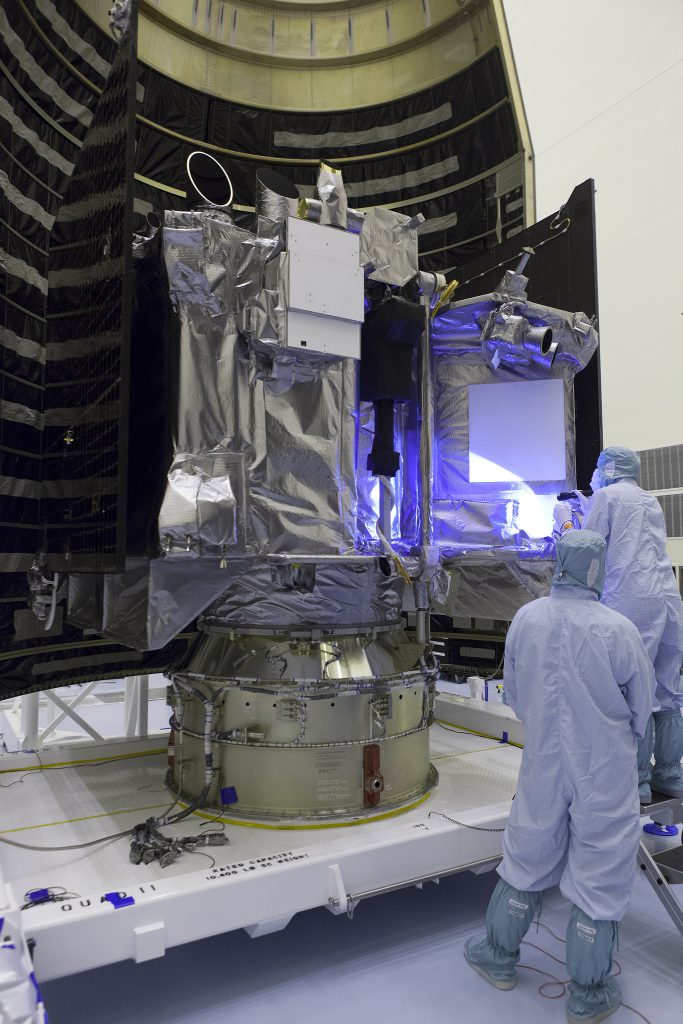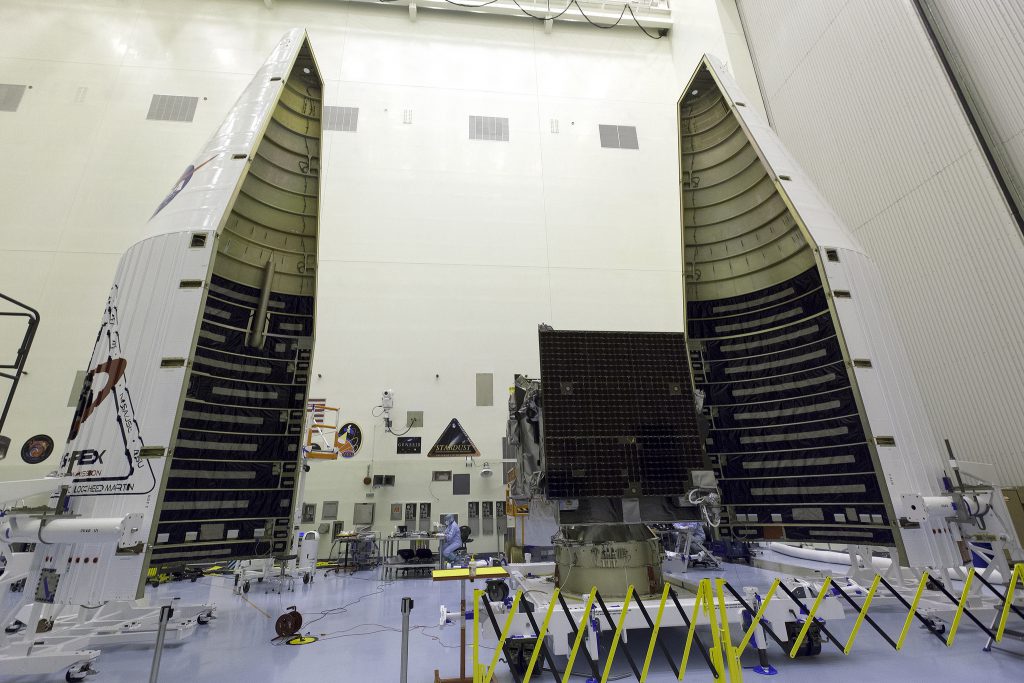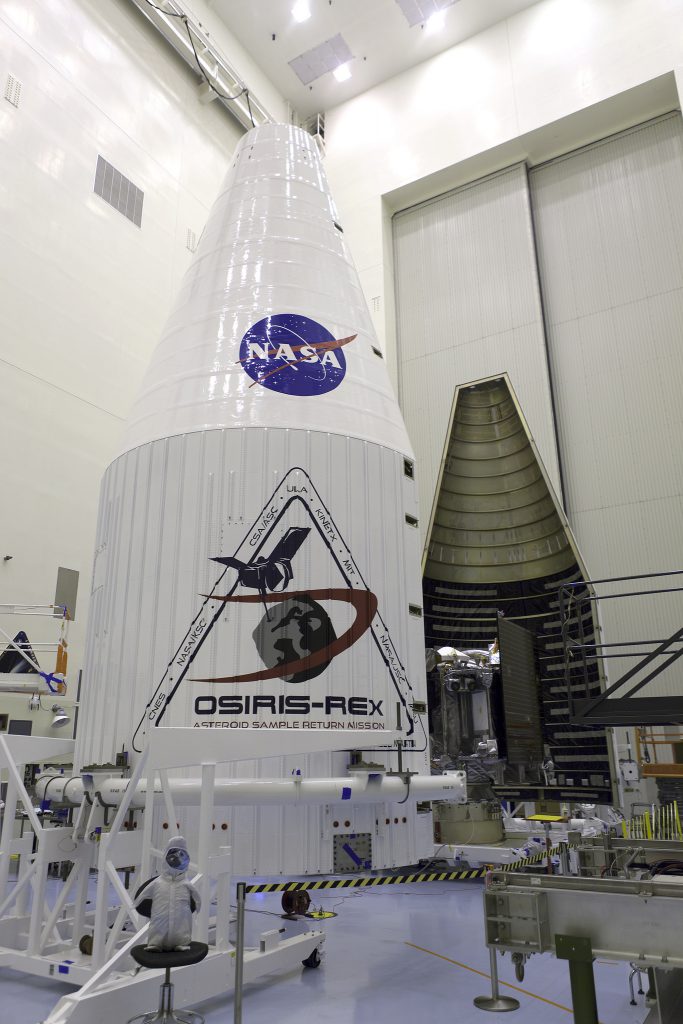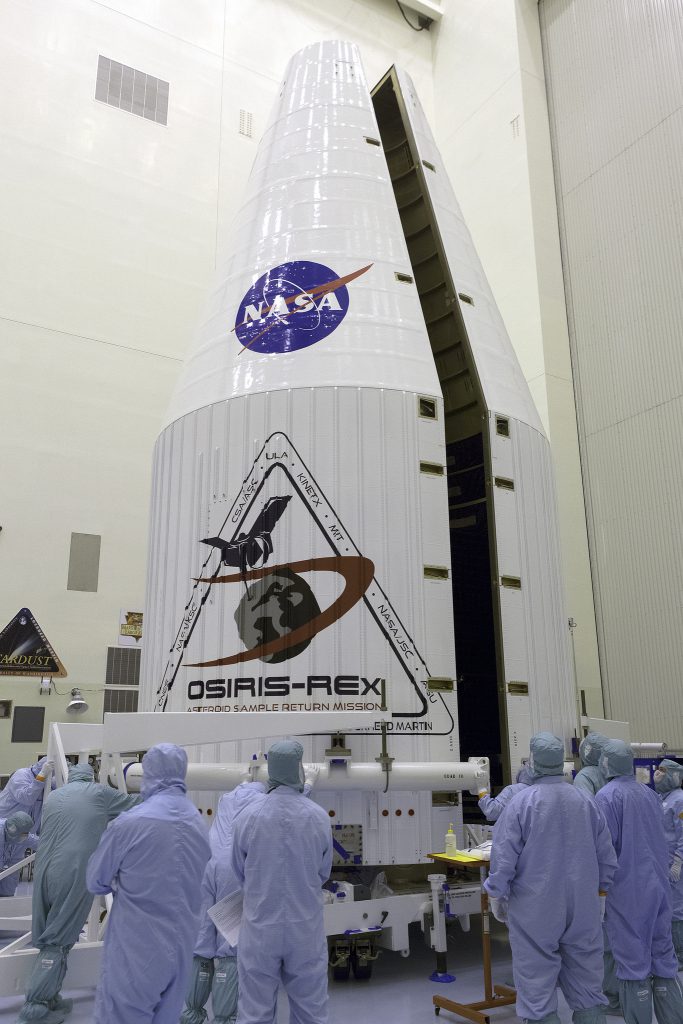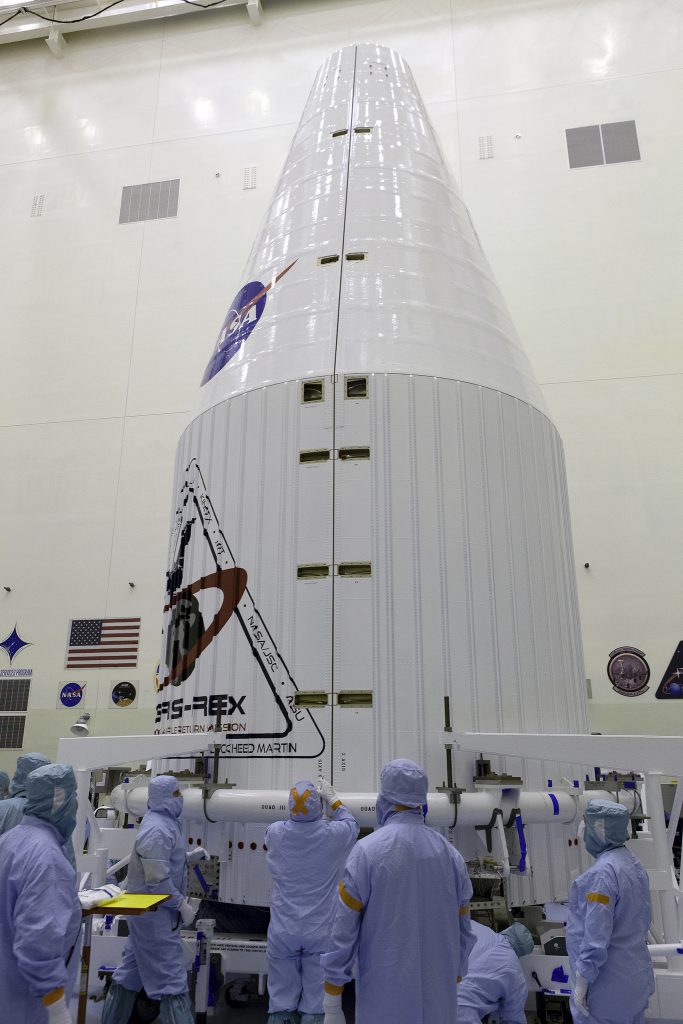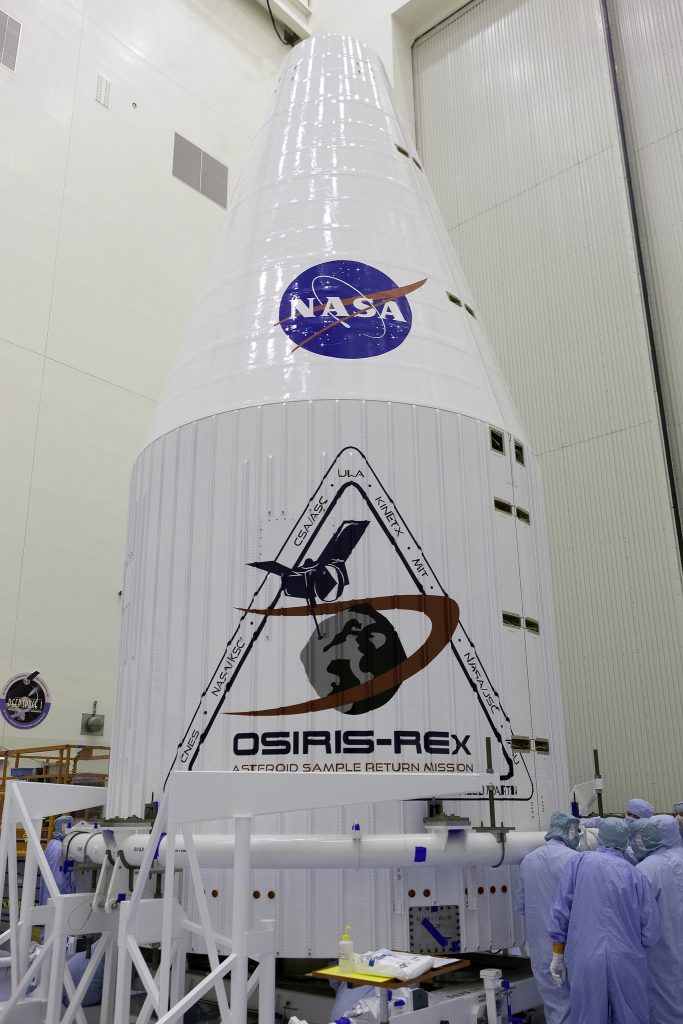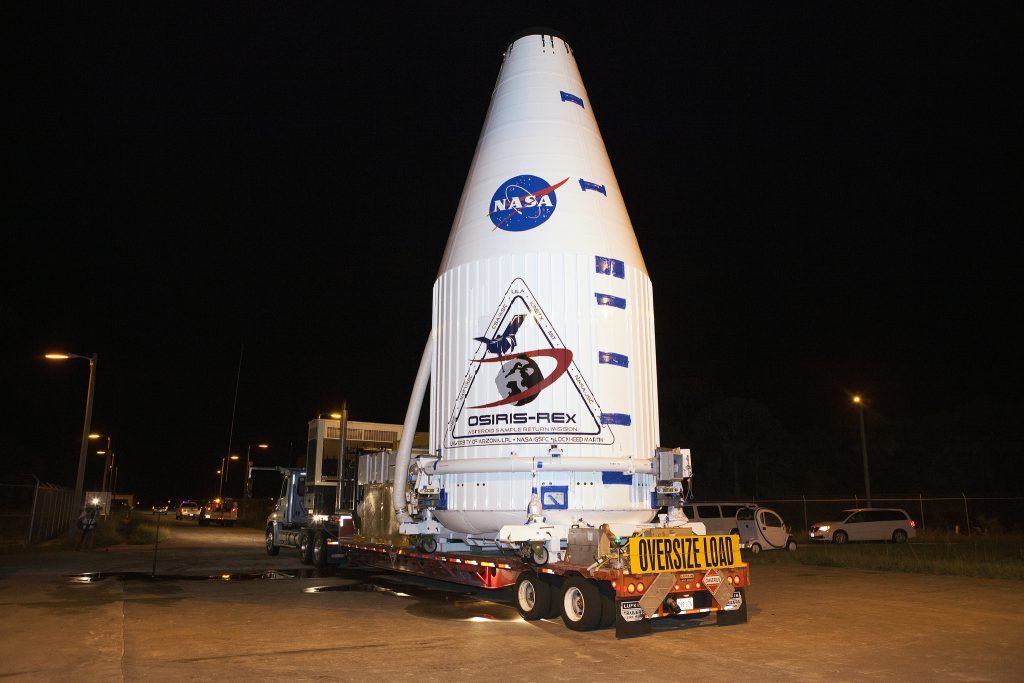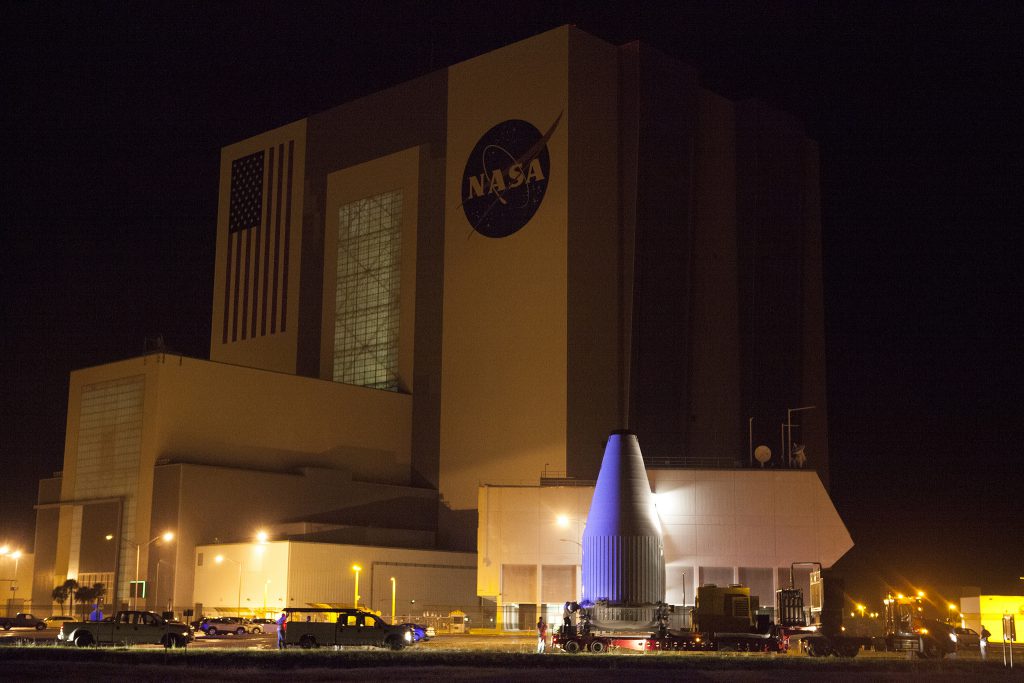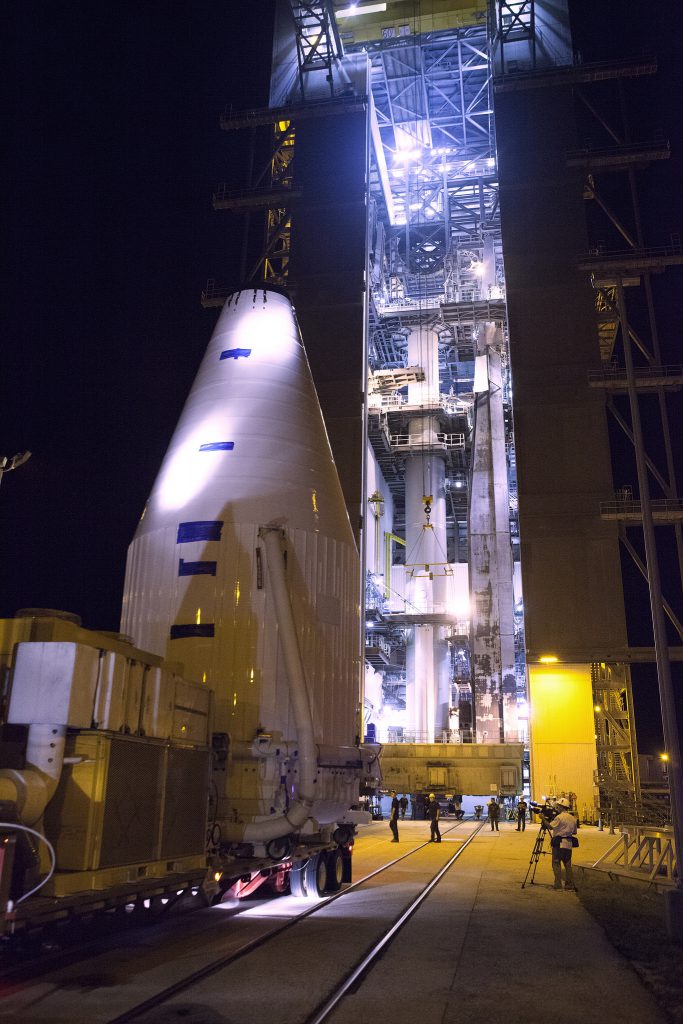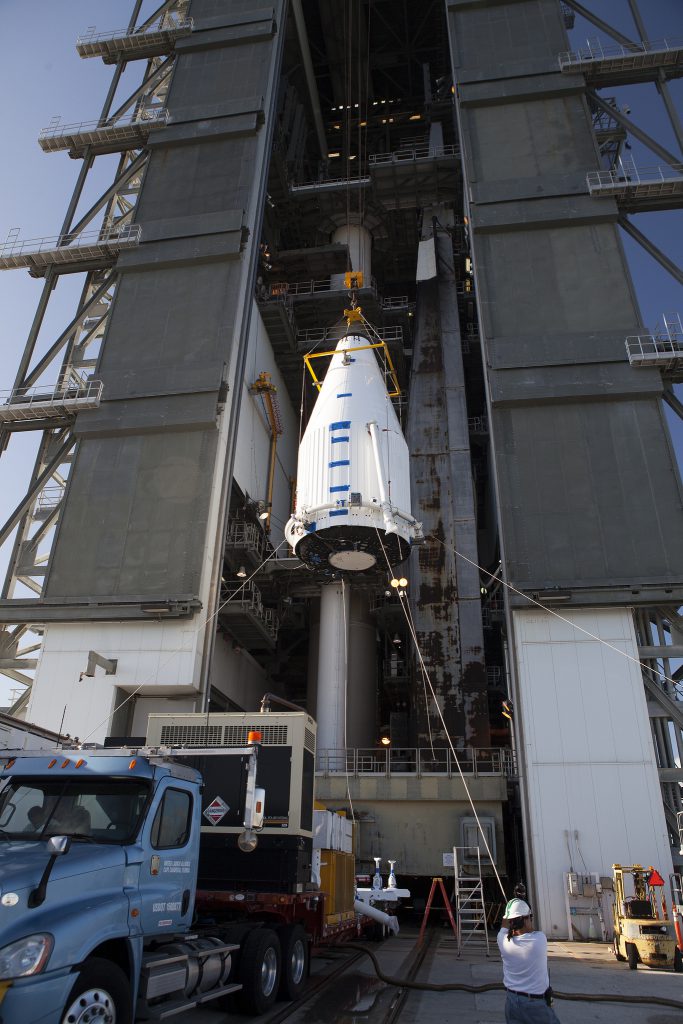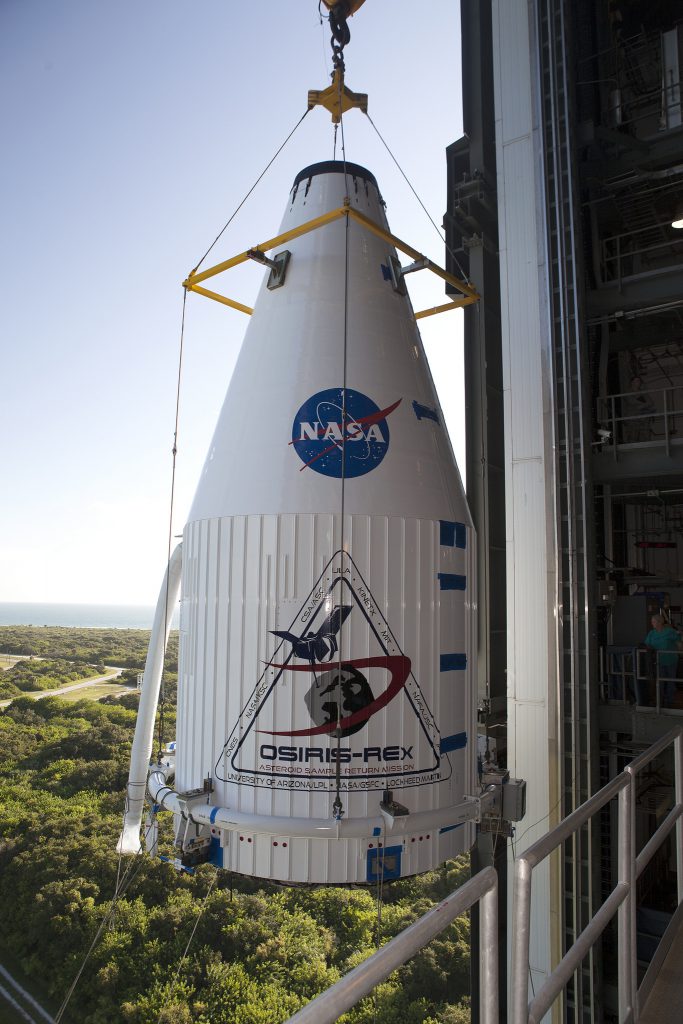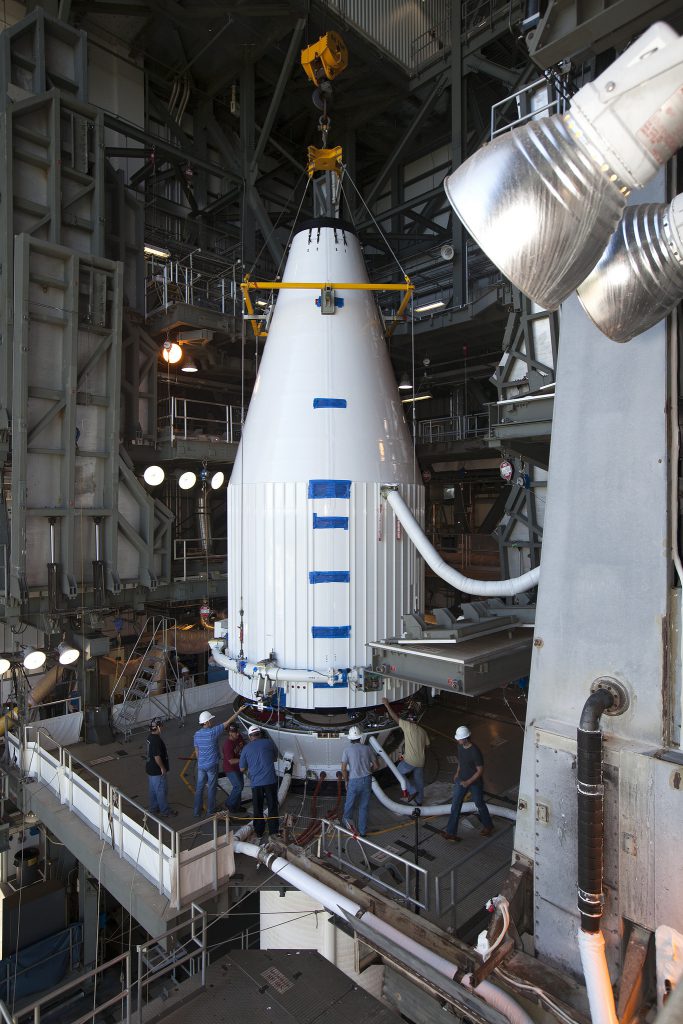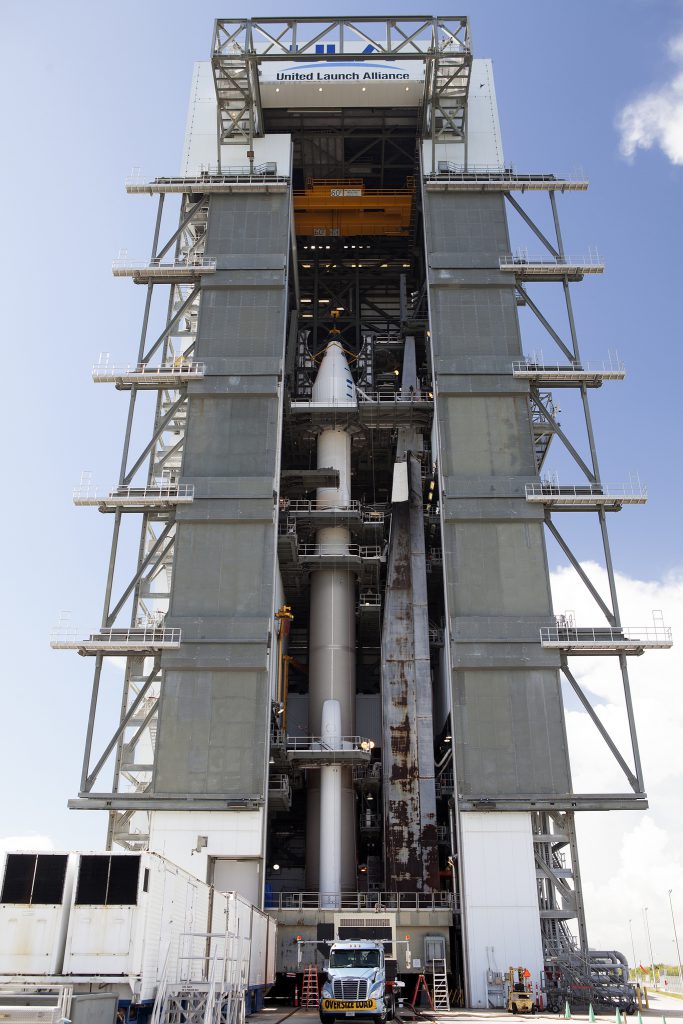 See earlier OSIRIS-REx coverage.
Our Atlas archive.