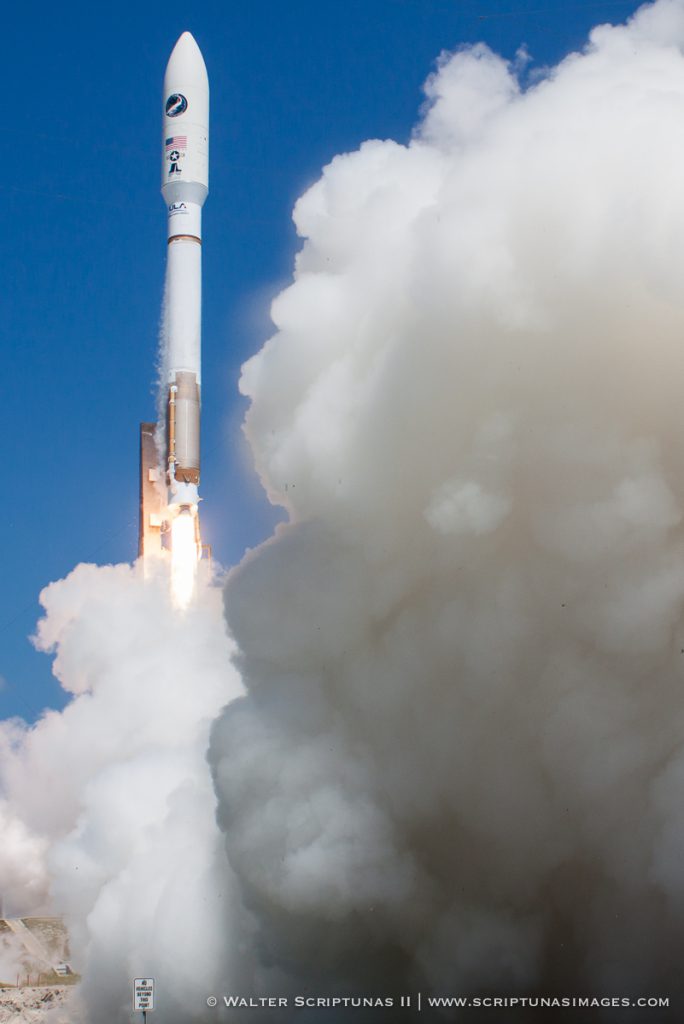 CAPE CANAVERAL — Orbiting the world in seclusion for the past year, the Air Force's mysterious X-37B spaceplane marks the anniversary of its launch today.
The stubby-winged craft was boosted into space by a United Launch Alliance Atlas 5 rocket on May 20, 2015, departing Cape Canaveral for a 20-minute ride into a 200-mile-high orbit inclined 38 degrees.
Today, the maneuverable craft operates in a 220-mile orbit, a higher altitude it briefly held last fall and roughly the same perch occupied twice by the previous X-37B mission, according to satellite-tracking hobbyist Ted Molczan.
This X-37B carries at least two payloads, revealed by the military before the ship took off — an experimental electric propulsion thruster to be tested in orbit and a pallet to expose sample materials to the space environment.
Made by Aerojet Rocketdyne, the enhanced five-kW Hall Thruster, called the XR-5A, is being tested aboard the spaceplane for the Air Force Research Laboratory and Space and Missile Systems Center.
Operation of the modified thruster — said to have improved performance and operating range — is being checked by measuring the thrust imparted on the vehicle before inclusion aboard the military's future Advanced Extremely High Frequency ultra-secure communications satellites.
The electric propulsion system produces a whisper-like thrust by ionizing and accelerating xenon gas. The fuel economy is a distinct advantage of such systems over conventional chemical rockets, keeping the weight down and enabling launch aboard a smaller, cheaper rocket.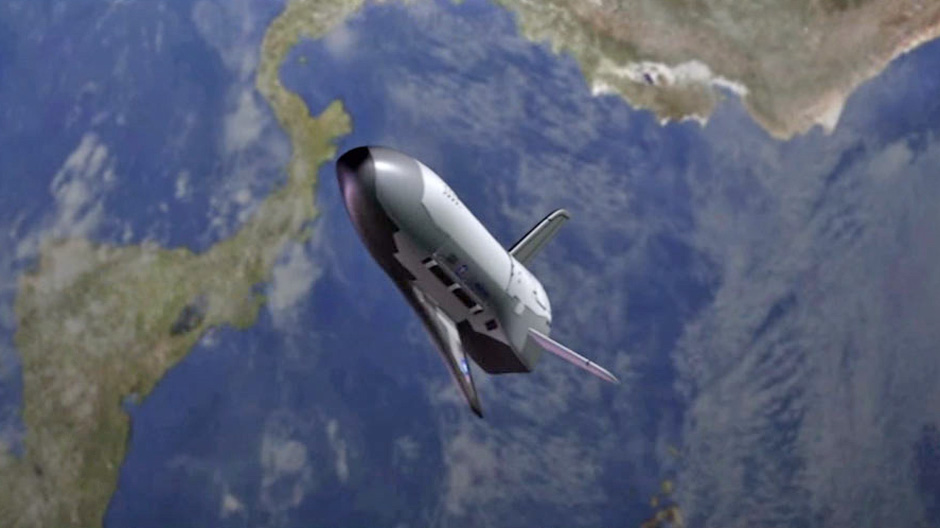 There's also a NASA advanced materials investigation aboard the X-37B.
Known as the Materials Exposure and Technology Innovation in Space, or METIS, the experiment is exposing nearly 100 different quarter-sized samples of polymers, composites and coatings to the harshness of space.
What else this craft is carrying, if anything, has not been divulged by Pentagon officials.
The Air Force had not publicly identified any payloads on the three earlier X-37B missions flown since 2010.
Also unknown is how long the reusable mini-shuttle plans to remain in space.
Flight No. 1
Launch: April 22, 2010
Landing: Dec. 3 2010
Duration: 224 days
Flight No. 2
Launch: March 5, 2011
Landing: June 16, 2012
Duration: 469 days
Flight No. 3
Launch: Dec. 11, 2012
Landing: Oct. 17, 2014
Duration: 675 days
One-quarter the size of NASA's now-retired space shuttle orbiters, the unmanned X-37B conducts its mission and then autonomously returns to Earth, braking from orbit, plunging through the atmosphere and gliding to a pinpoint touchdown on a conventional runway to be refurbished and reused.
X-37B features a pickup truck-size cargo bay, seven feet long and four feet wide.
The craft's unique capability to drop from orbit and land on a runway allows technicians to get their hands on the hardware after it spent considerable time in space.
Built by Boeing's Phantom Works division, the spaceplane is 29 feet long with a wing span of 15 feet, made of light-weight composite structures instead of aluminum and shielded with improved leading-edge ceramic insulation panels on its wings and tougher silica tiles affixed to its belly that are designed to be more durable than first-generation tiles used on the space shuttle.
The three earlier X-37B flights landed at Vandenberg Air Force Base in California. The Air Force and Boeing have worked to consolidate the spaceplane operations at the Kennedy Space Center, using former space shuttle hangars and practicing for eventual use of the Shuttle Landing Facility runway as end-of-mission homecomings.
See earlier X-37B Flight 4 coverage.