Debris from SpaceX's Falcon 9 rocket booster returned to shore in Southern California late Monday after it tipped over on touchdown on a landing platform in the Pacific Ocean following liftoff with a ocean study satellite.
SpaceX intended to recover the 14-story booster on the company's landing barge — named "Just Read the Instructions" — in an experimental secondary objective following Sunday's launch of the U.S.-European Jason 3 ocean observatory from Vandenberg Air Force Base in California.
But one of the four landing legs at the base of the rocket failed to lock, and the landing gear crumpled after an otherwise smooth touchdown, causing the booster to tip over and break apart in a fireball, throwing wreckage across the football field-sized ship.
The vessel was positioned in the Pacific Ocean nearly 200 miles south of Vandenberg for Sunday's landing attempt.
The Falcon 9's second stage continued into orbit with the Jason 3 satellite, successfully delivering the new ocean observatory to orbit more than 800 miles (1,300 kilometers) above Earth to begin a five-year mission measuring ocean waves and sea level rise.
Identifiable debris aboard the landing ship includes the Falcon 9 rocket's engine section, which has nine Merlin 1D powerplants arranged in an "octaweb" configuration. For the final landing burn, only the center engine fires to slow the rocket's descent.
The ship returned to the Port of Los Angeles late Monday.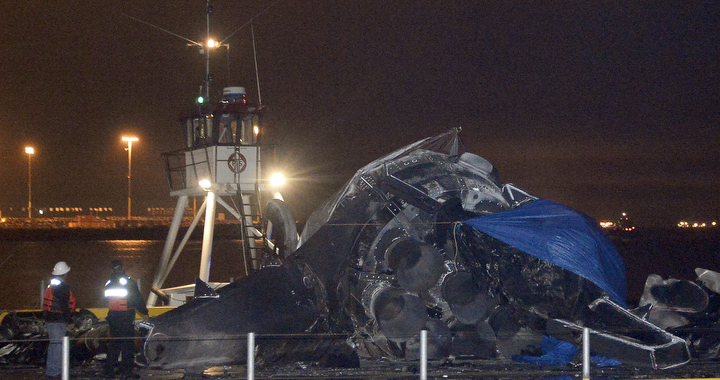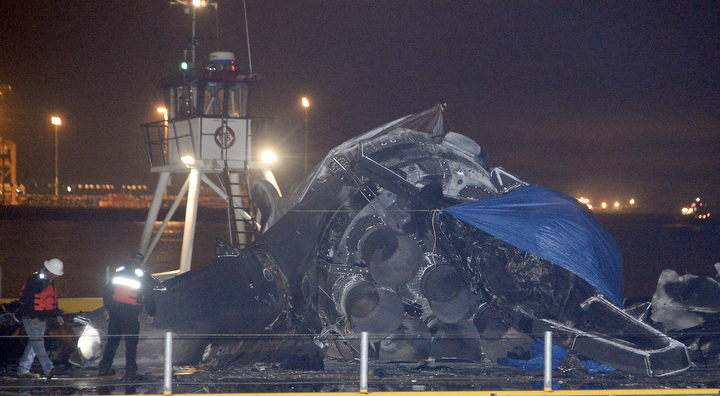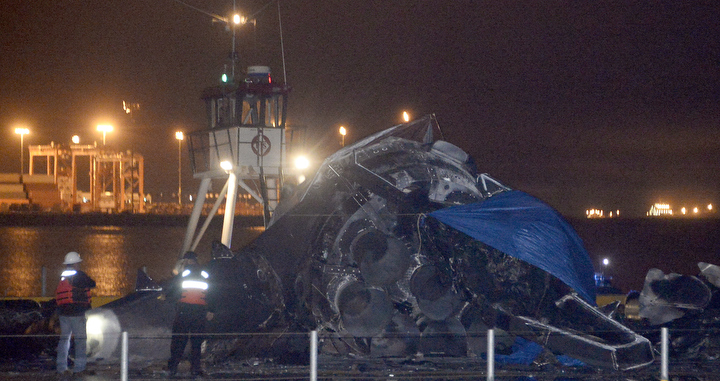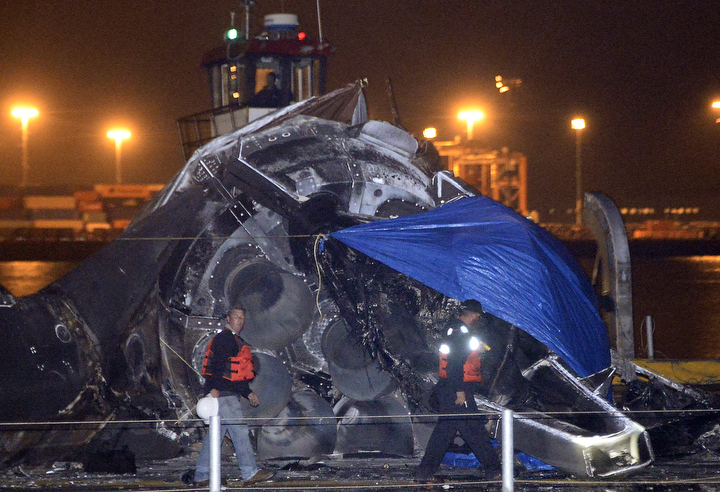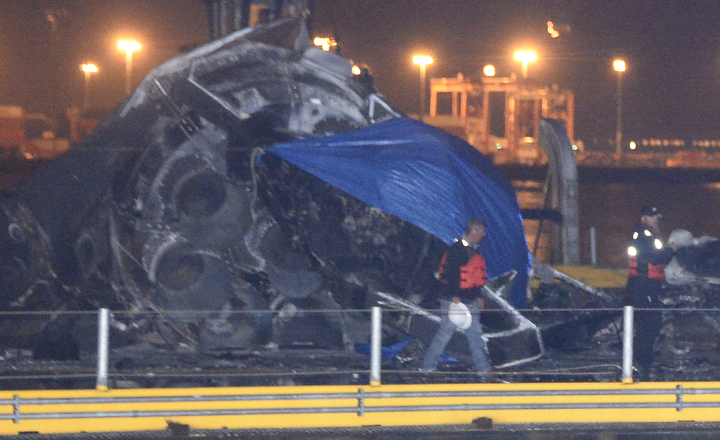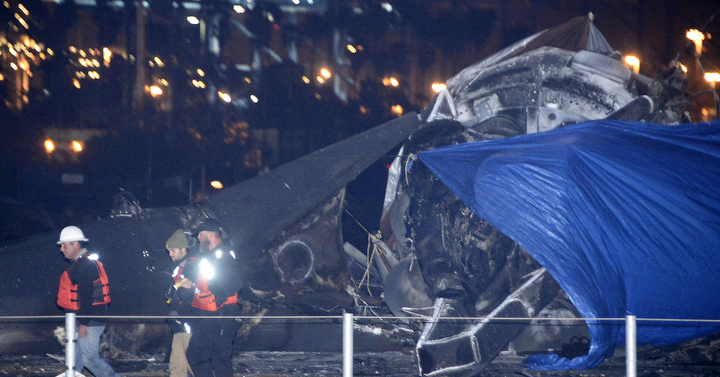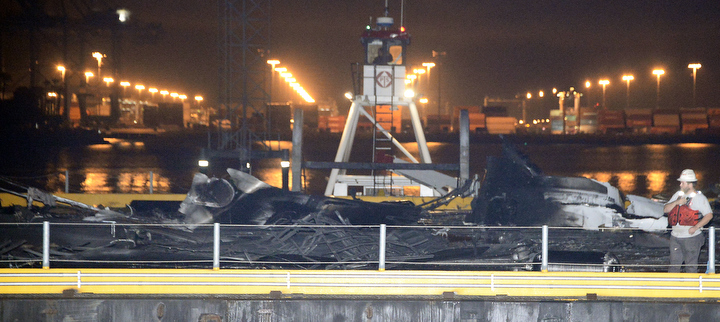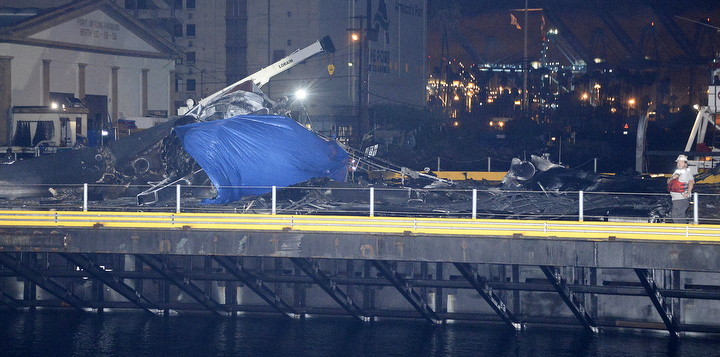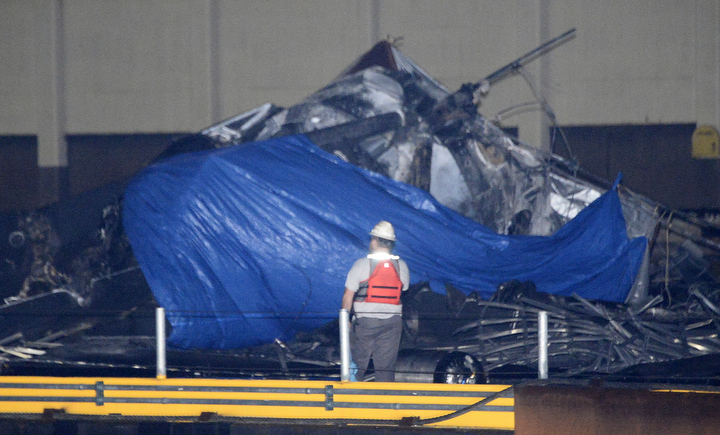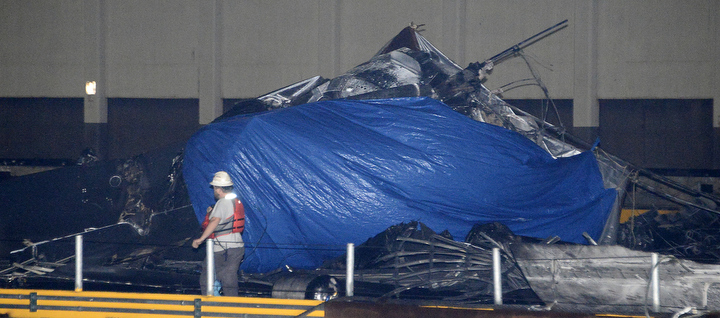 Email the author.
Follow Stephen Clark on Twitter: @StephenClark1.