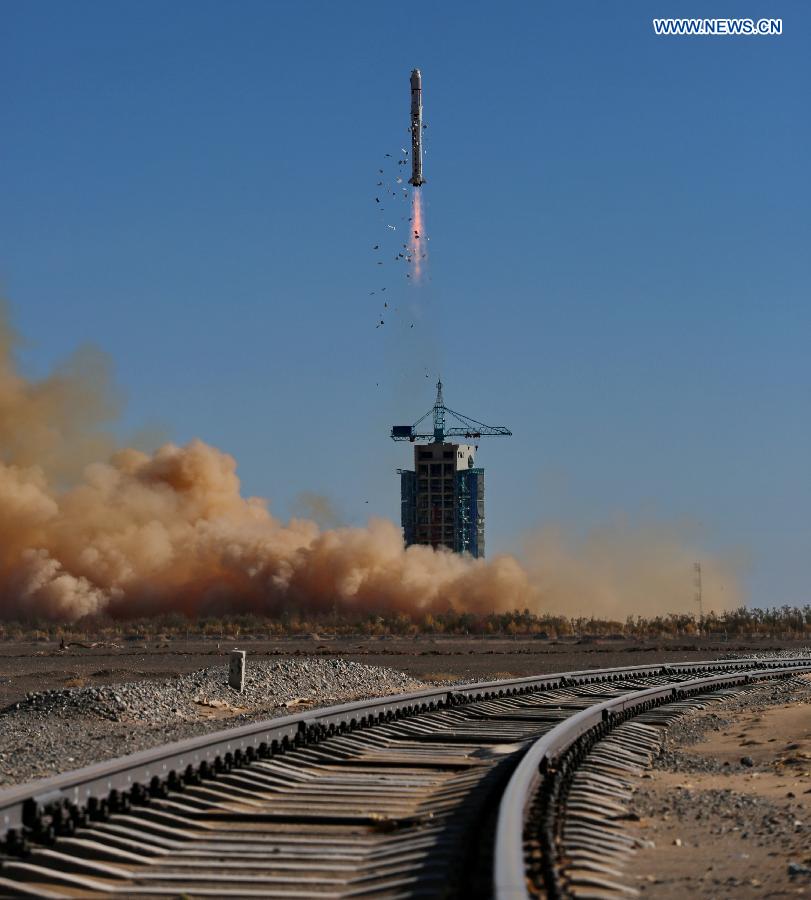 China's third Tianhui mapping satellite, built for land resource surveys and scientific research, rocketed into space Monday aboard a Long March 2D rocket, Chinese state media reported.
The spacecraft lifted off from the Jiuquan space center in northwest China's Inner Mongolia province at 0710 GMT (3:10 a.m. EDT) Monday. The launch, which was not officially announced ahead of time except for a notice to pilots, occurred at 3:10 p.m. Beijing time.
The 13-story Long March 2D booster, fueled by a mix of liquid hydrazine and nitrogen tetroxide, deployed the Tianhui 1C satellite into orbit a few minutes later. Tracking data released by the U.S. military showed an object attributed to Monday's launch, presumably Tianhui 1C, in a near-circular orbit about 300 miles (500 kilometers) above Earth at an inclination of 97 degrees.
The launch time and orbital parameters match two previous launches with Tianhui satellites in August 2010 and May 2012.
China's official Xinhua news agency reported the Tianhui 1C satellite "will be used for scientific experiments, land resource surveys, mapping, crop yield estimation and disaster relief."
The spacecraft was developed by a subsidiary of China Aerospace Science and Technology Corp., China's primary government-run satellite and rocket builder.
Monday's launch marked the 25th launch of a Long March 2D rocket since its debut in 1992, and the 12th Chinese space launch this year.
Email the author.
Follow Stephen Clark on Twitter: @StephenClark1.