CAPE CANAVERAL — The 100th flight by United Launch Alliance took off today for deployment of a sophisticated geomobile communications satellite to bridge the digital divide in Mexico while extending the rocket company's unparalleled record of success in launching $80 billion in space assets.
It has been 100 launches of the combined Atlas and Delta rocket families since they were brought together in an arranged marriage by parent owners Lockheed Martin and Boeing in December 2006.
Averaging a launch per month for the past nine years, no other private launch firm can boast the tempo of flights or the success rate that ULA has enjoyed in the same time span.
"Today was an especially proud day for our team as we launched our 100th successful one-at-a-time mission since ULA was formed in 2006. Congratulations to the entire team including our many mission partners on this unprecedented achievement," said Jim Sponnick, ULA vice president, Atlas and Delta Programs.

**UNITED LAUNCH ALLIANCE**

VEHICLE.....LAUNCHES
Atlas 5.......49
Delta 2.......28
Delta 4.......23

CUSTOMER
Air Force...40
NASA........25
NRO.........19
Commercial..16

LAUNCH SITE
Cape Canaveral...71
Vandenberg AFB...29

ULA flight No. 100 began by unleashing 1.5 million pounds of thrust at 6:28 a.m. EDT (1028 GMT) as the rocket departed Cape Canaveral en route to geosynchronous transfer orbit with the Morelos 3 satellite.
Morelos 3 will operate 22,300 miles above the Earth to relay communications for disaster relief, emergency services, telemedicine, rural education and government agency operations to people living in remote parts of Mexico.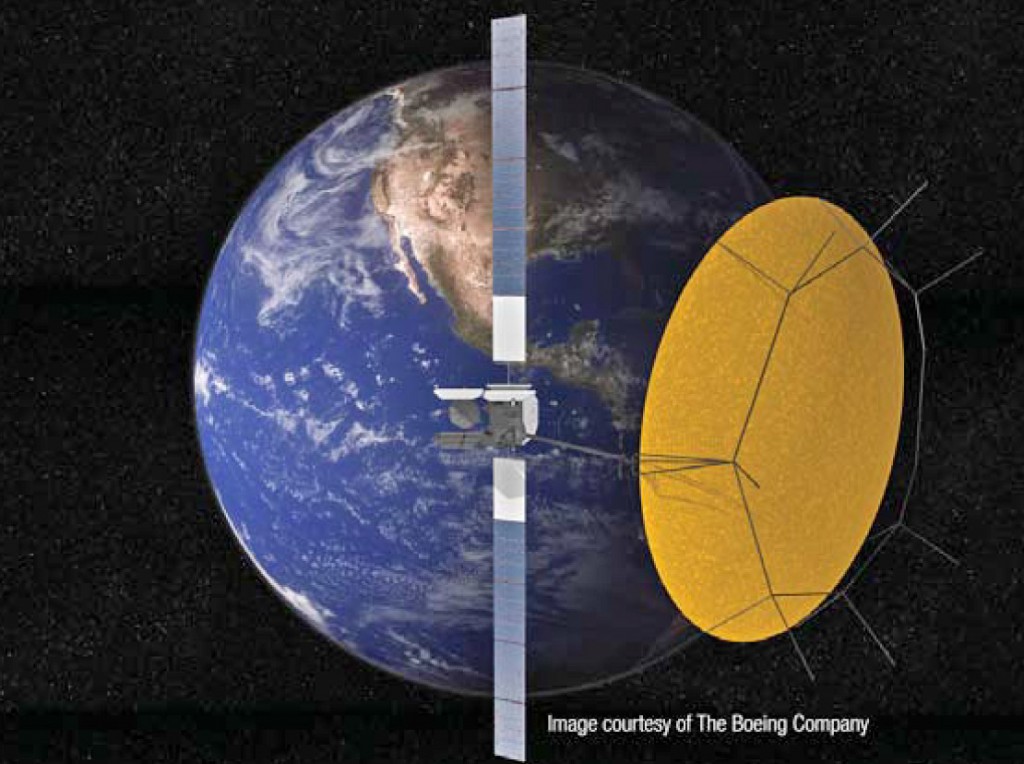 "In a country as ours with difficult geographic access and high population dispersion, satellite communications are essential tools for isolated people who live in communities where telecommunications infrastructure is not available," said Gerardo Ruiz Esparza, Mexico's minister of communications and transportation.
"We need to count on voice, data and video services to grant them the same opportunities as those who live in areas with more access to these technologies."
Equipped with a 72-foot-diameter unfurlable mesh antenna reflector that will be expanded in space, Morelos 3 will provide mobile L-band communications to Mexican national security, civil and humanitarian efforts. Special light-weight terminals and smartphones on land, at sea and in the air will connect to the telecommunications services.
Boeing built the spacecraft using its 702HP design that is powered by two 5-panel solar wings that stretch 135 feet tip-to-tip. The craft will operate on 14 kilowatts of power at the start of its 15-year life.
Lifting the 11,685-pound satellite off Cape Canaveral's Complex 41 launch pad required two strap-on solid rocket boosters be added the kerosene-fueled first stage of the Atlas 5 rocket. It is known as the 421 variant.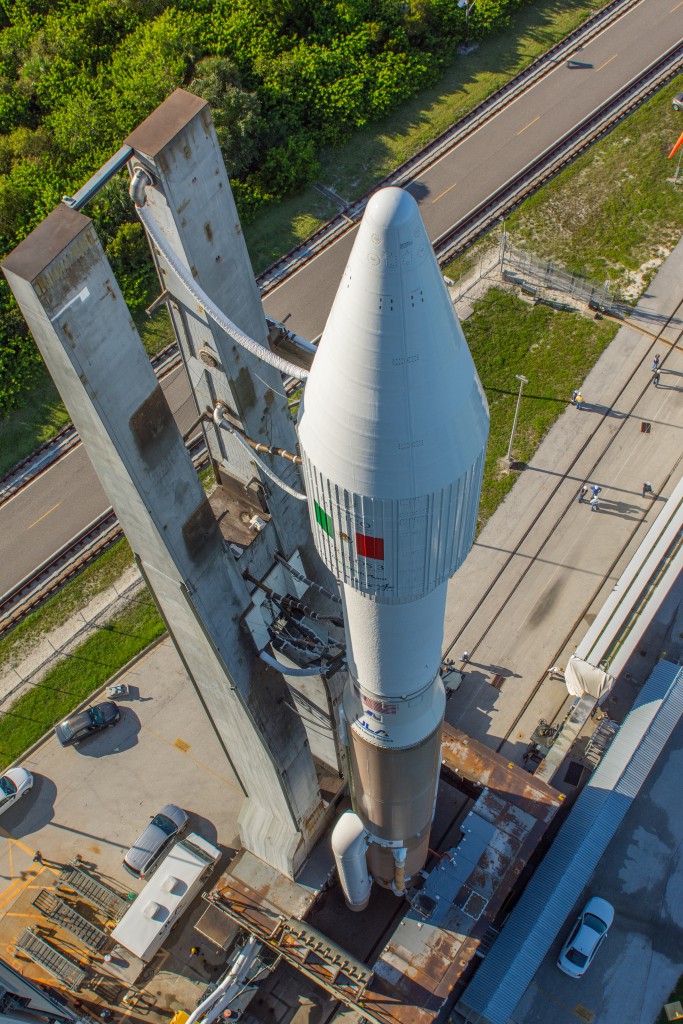 Rolling to the pad just after 5 p.m. EDT Thursday, the mobile launch platform was hooked up to the facility and RP-1 kerosene fuel was loaded into the first stage. The seven-hour countdown then kicked off and proceeded on schedule throughout the overnight.
With all systems registering "go" status, the final hold at T-minus 4 minutes was released and the countdown continued to the opening of the launch window. But a boat spotted in the restricted waters around the Cape halted the count at T-minus 51 seconds.
As the launch team safed the rocket and reset systems, the Range raced to clear the intruder in time for liftoff at the close of the morning's 20-minute launch opportunity.
The second try went smoothly, allowing the RD-180 main engine to come to life and the twin solids to light to propel the 195-foot-tall rocket into the predawn sky on the 57th Atlas 5 rocket flight.
It was the 24th consecutive Atlas 5 mission to launch on the appointed day after being fueled.
Two burns of the Centaur upper stage lofted Morelos 3 into a highly elliptical, high-perigee geosynchronous transfer orbit dropoff point for the satellite.
Deployment occurred two hours and 52 minutes after liftoff while flying high over the Indian Ocean, marking the 128th successful Atlas program launch in a row spanning more than two decades.
"Bullseye. Within a mile on insertion," Tory Bruno, president and CEO of United Launch Alliance tweeted. "Did I mention 100!!!!!"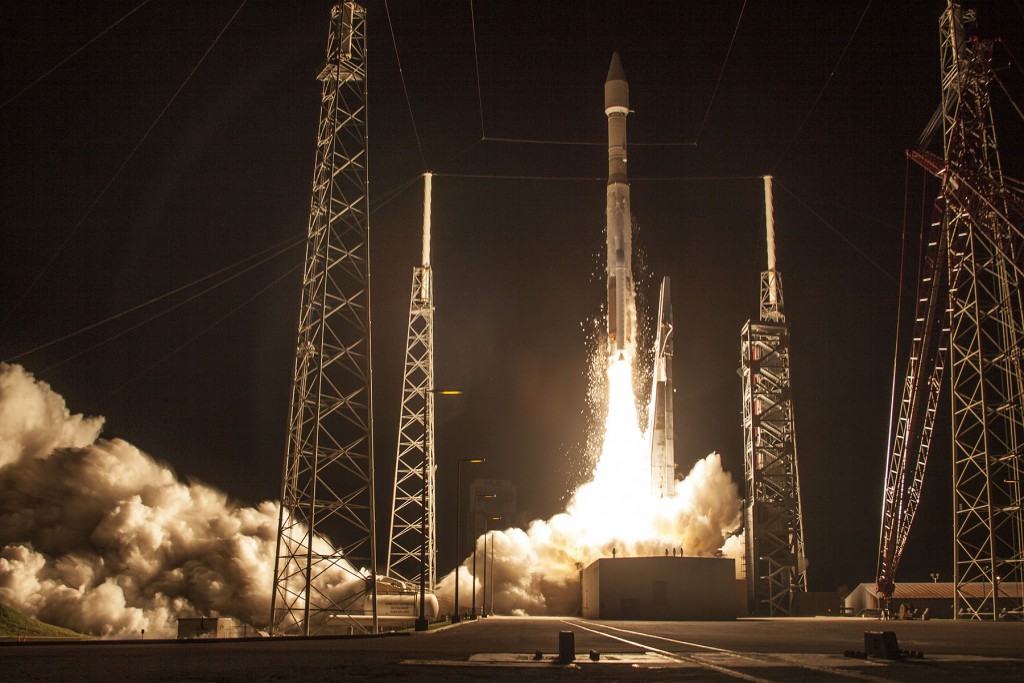 Over the next two weeks, the satellite will use its own 100-pound-thrust, high-performance liquid apogee engine to circularize the orbit to 22,300 miles and lower inclination to 6 degrees to the equator. It will go into operation in 10 months, officials said.
"The successful placement Morelos 3 into orbit is tremendous news for Mexico," said Omar Charfén, Mexican Satellite System program director general. "Now, we can begin to use Morelos 3 to expand the already robust capabilities of our MEXSAT communications network."
Morelos 3 is the third of three spacecraft built under the $1.6 billion Mexican Satellite System (MEXSAT) initiative to modernize the country's communications infrastructure.
The first craft was successfully launched by a European Ariane 5 rocket in December 2012. It is a small, C- and Ku-band satellite made by Orbital ATK under an agreement with Boeing.
Boeing produced two large, geomobile satellites for the MEXSAT system to operate in L-band for communications to handheld terminals. But the first satellite, Centenario, was lost in a Russian Proton rocket launch failure in May.
The sister-satellite, Morelos 3, should be able to provide all of the expected services to remote locations in Mexico despite the loss of Centenario, officials say.
"The new MEXSAT system…will provide communications services to remote communities with difficult access, reducing the digital divide," said Esparza.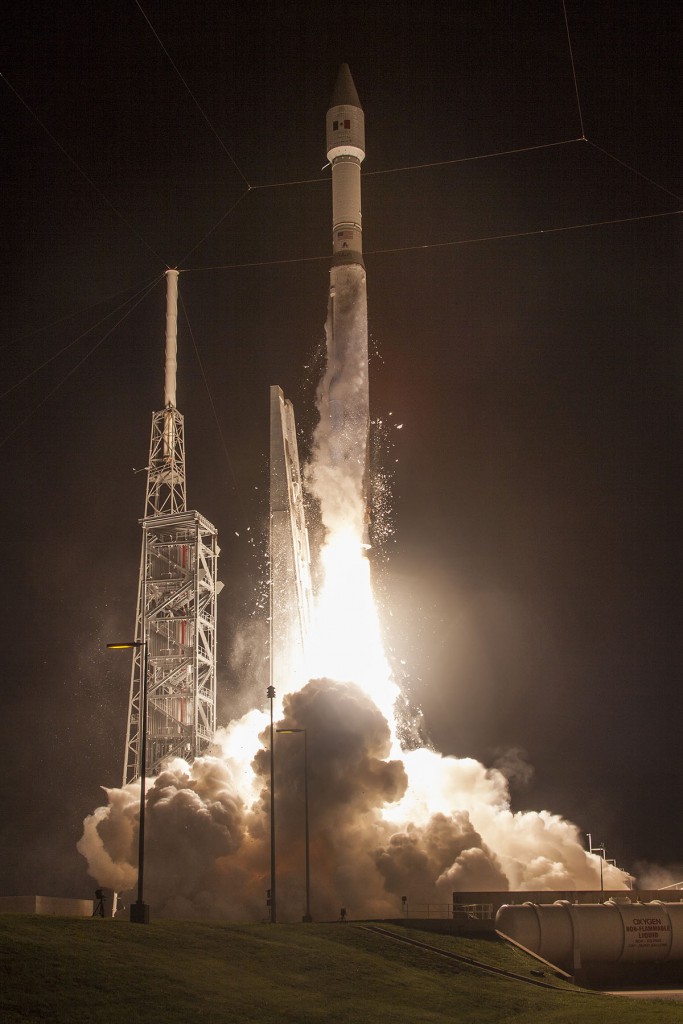 Coming up in just six days, another Atlas 5 rocket is scheduled for launch from Vandenberg Air Force Base in California on Oct. 8 with the classified National Reconnaissance Office NROL-55 payload.
The next Atlas 5 launch from Cape Canaveral is later this month, on Oct. 30, when the Global Positioning System 2F-11 navigation satellite is carried to orbit for the Air Force.
The year's ninth and final Atlas 5 launch is slated for Dec. 3 on a commercial cargo-delivery run to the International Space Station using the Orbital ATK Cygnus freighter.
See earlier Morelos 3 coverage.
Our Atlas archive.