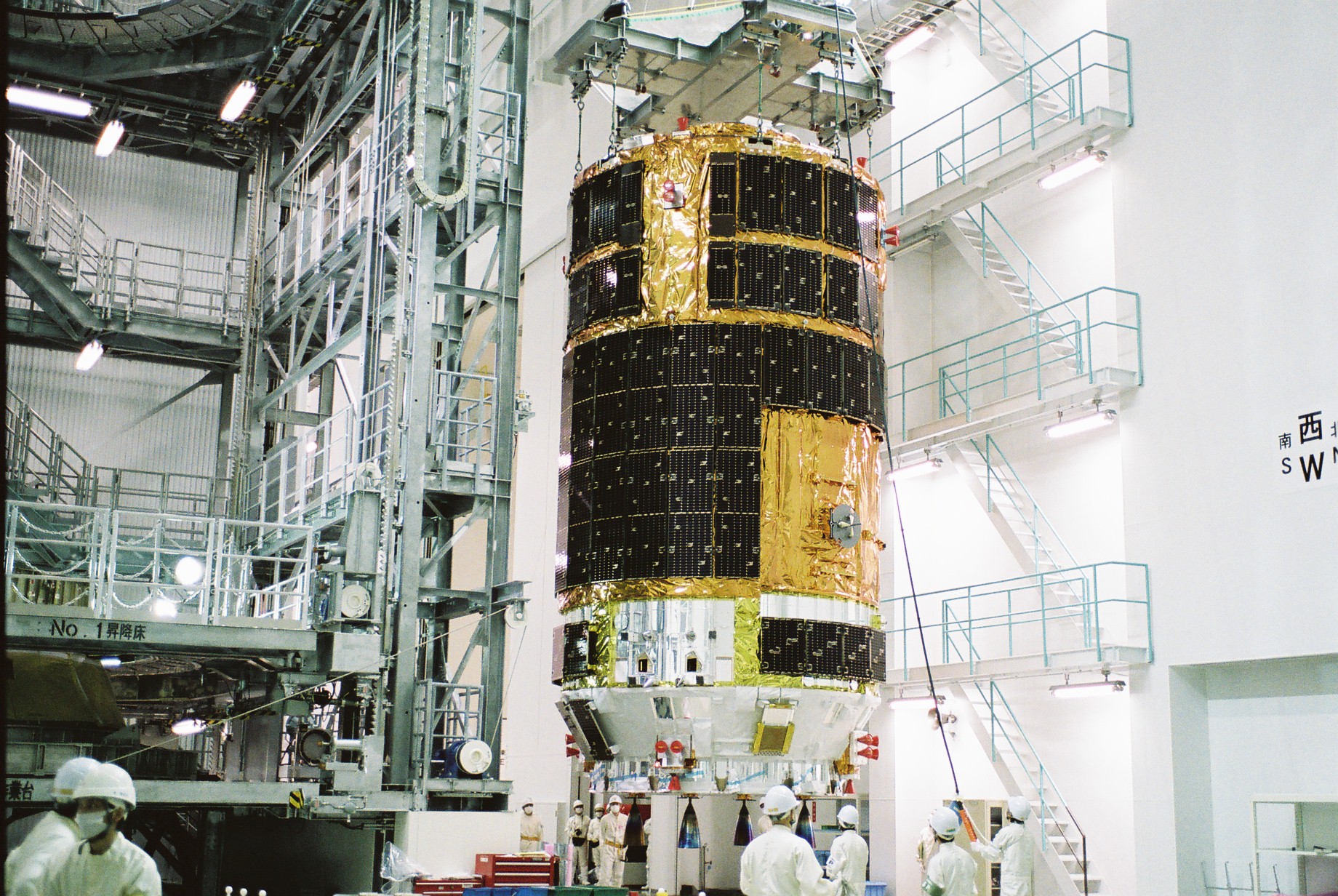 The launch of a Japanese cargo ship with more than 4.5 tons of supplies bound for the International Space Station has been rescheduled for Wednesday due to a poor weather forecast at the mission's island launch base.
Japan's fifth H-2 Transfer Vehicle, or HTV, supply ship is now set for liftoff aboard a 186-foot-tall H-2B rocket at 1150 GMT (7:50 a.m. EDT) Wednesday from the Tanegashima Space Center in southern Japan.
Launch is set for 8:50 p.m. local time at the Japanese space base. The mission was originally supposed to take off Sunday, but rainy weather and a chance of lightning forced Japanese officials to postpone the mission twice.
The HTV cargo craft is fastened atop a Japanese H-2B rocket awaiting rollout to a seaside launch pad at Tanegashima, which is located off the southern coast of Kyushu, the southernmost of Japan's main islands.
Critical items packed into the HTV's pressurized cargo hold include food, potable water and other provisions to restock the space station's reserves after a series of resupply mission failures.
Science experiments, including a mouse habitat and an externally-mounted cosmic ray telescope, are also manifested on the HTV. Investigations focused on the human body are also aboard the supply ship, such as experiments studying how NASA astronaut Scott Kelly weathers his nearly one-year expedition on the space station.
The supply ship carries a new kitchen galley, a package of CubeSats for deployment from the space station, a furnace to help study high-temperature melts in microgravity, and hardware for spacesuits.
The HTV's cargo manifest totals 9,522 pounds, according to NASA.
The uncrewed supply ship will reach the space station Aug. 24, assuming the mission blasts off Wednesday. It is the fifth HTV to be launched by the Japan Aerospace Exploration Agency, which uses the cargo deliveries to pay for its share of the space station's annual operating costs.
The HTV's automated rendezvous sequence is set to conclude with grapple of the cargo vessel by the space station's robot arm at 6:55 a.m. EDT (1055 GMT) on Aug. 24. Japanese flight engineer Kimiya Yui will be at the controls of the arm to capture the HTV, which will be maneuvered for attachment on the station's Harmony module for cargo off-loading.
The HTV will remain at the space station until late September, when it will depart for a guided destructive re-entry over the South Pacific Ocean, disposing of trash and other unneeded gear from the complex.
Email the author.
Follow Stephen Clark on Twitter: @StephenClark1.