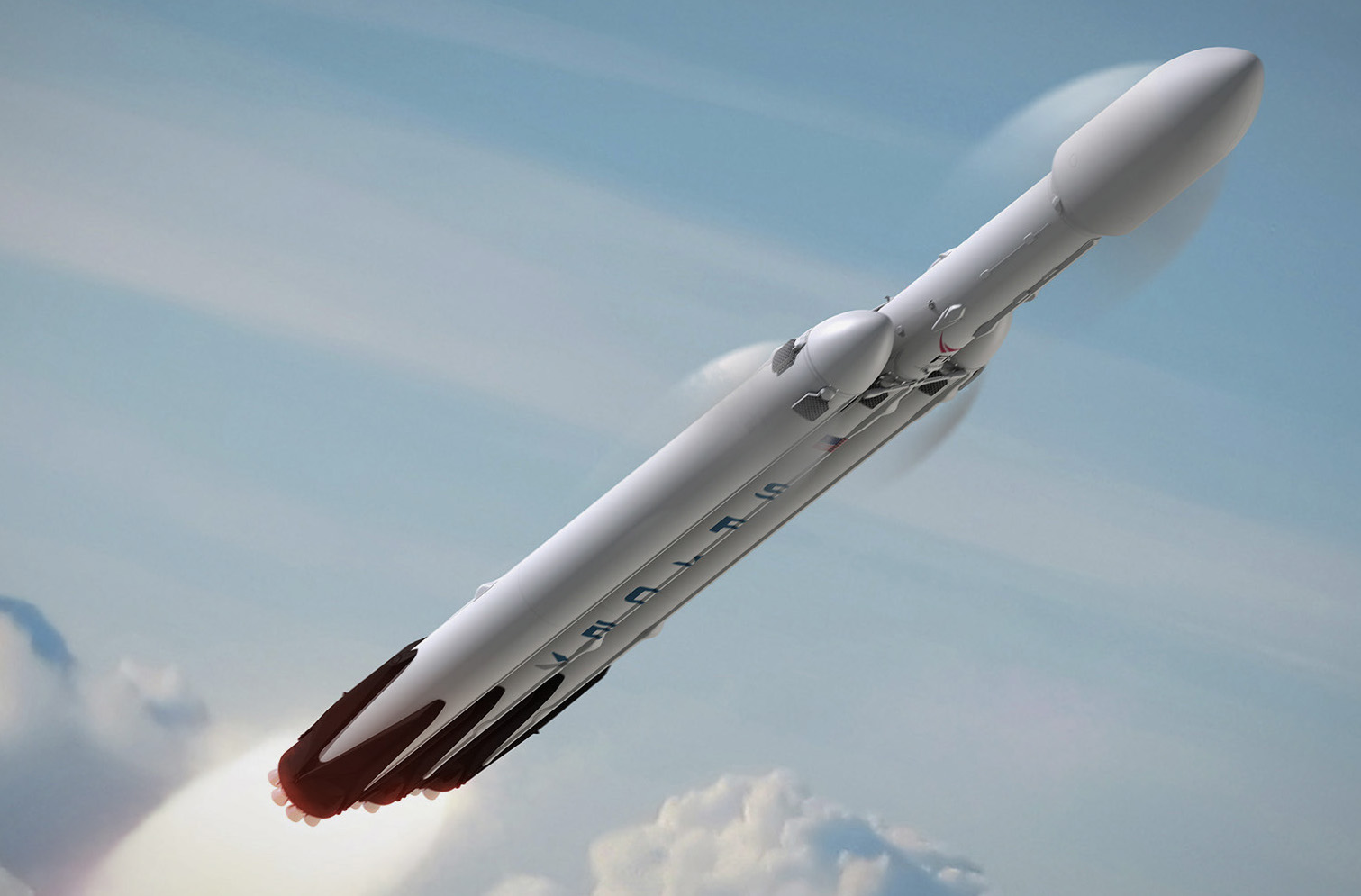 SpaceX has slowed development of the Falcon Heavy rocket, a mega-booster made of three Falcon 9 booster cores strapped together, as the company recovers from a launch failure last month, delaying the new rocket's inaugural flight until early 2016.
"Given our focus on Falcon 9, we've de-prioritized Falcon Heavy to probably launch in the spring next year, maybe April or so," SpaceX chief executive Elon Musk told reporters Monday.
The news is not surprising to many customers, who have watched the Falcon Heavy's first launch repeatedly rescheduled since SpaceX unveiled the powerful new rocket in April 2011, when officials forecast its maiden flight in early 2013. Four years on from the Falcon Heavy's debut, the huge rocket is in its third year of delays.
SpaceX officials previously said the Falcon Heavy could launch by the end of this year.
But the delays have not stopped customers from signing up to fly on the rocket.
Encouraged by competitive pricing and confidence from SpaceX's string of 18 successful Falcon 9 flights in a row — before a June 28 launch failure — several satellite operators have purchased Falcon Heavy launches, beginning as soon as next year.
SpaceX plans the first Falcon Heavy flight from Kennedy Space Center's launch pad 39A, an Apollo- and shuttle-era facility now being modified for the Falcon rocket family. It will be a demonstration mission, according to SpaceX officials.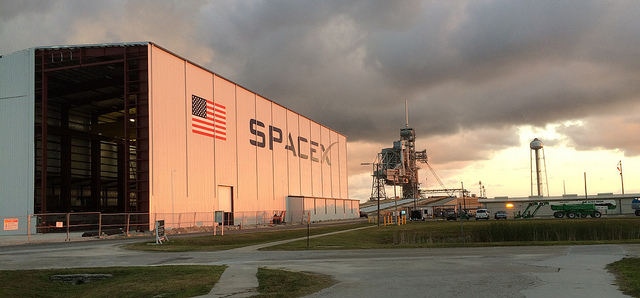 A second Falcon Heavy flight will loft a menagerie of U.S. military, NASA and international payloads under a launch contract with the U.S. Air Force. Subsequent Falcon Heavy launches are on the books for Arabsat, ViaSat, Inmarsat and Intelsat, four major satellite telecom firms.
According to SpaceX's website, a commercial Falcon Heavy launch to send up a 6.4 metric ton (14,109-pound) satellite into geostationary transfer orbit, a popular target orbit for communications payloads, goes for about $90 million. A Falcon Heavy launch for the Air Force, which requires special contract terms for mission assurance, could be priced as high as $160 million, said Gwynne Shotwell, SpaceX's president and chief operating officer, in testimony to a congressional committee in March.
SpaceX needs the Falcon Heavy to lift all of the U.S. military's national security satellites, many of which are too heavy to go up on the medium-class Falcon 9. Gen. John Hyten, head of Air Force Space Command, says the Falcon 9 can only satisfy about one-third of the military's national security launch requirements.
The Air Force certified the Falcon 9 to haul up the Defense Department's most critical satellites in May, but a similar certification of the Falcon Heavy is pending at least three successful launches.
Email the author.
Follow Stephen Clark on Twitter: @StephenClark1.