A stockpiled Soviet-era ballistic missile shot out of an underground silo on a remote Russian military base Wednesday and powered into orbit with a South Korean Earth observation satellite.
South Korea's Kompsat 3A imaging satellite rode the 111-foot-tall Dnepr launcher on a 15-minute journey into space after liftoff at 2208:46 GMT (6:08:46 p.m. EDT) from Dombarovsky military base near Yasny, Russia, a small community in the Orenburg region about 1,000 miles (1,600 kilometers) southeast of Moscow
Converted from a wartime weapon into a peacetime commercial launch vehicle, the Dnepr rocket is based on the R-36M originally developed in Ukraine. The missile's Western designation is the SS-18 "Satan."
The three-stage rocket was programmed to boost the Kompsat 3A satellite into a 328-mile-high (528-kilometer) orbit. U.S. military tracking data indicate the spacecraft reached an orbit near the predicted altitude tilted at an angle of 97.5 degrees to the equator.
The Russian-Ukrainian Kosmotras venture in charge of the Dnepr rocket's commercial exploitation said the launch proceeded as planned.
The future of the Dnepr rocket program has been in doubt since Russia's annexation of Crimea last year. But the Kosmotras company, with joint Russian and Ukrainian ownership, has weathered the simmering conflict in eastern Ukraine despite some reports that Dnepr launches were to be suspended.
Two more Dnepr rocket launches are planned later this year with two next-generation Iridium communications satellites and Spain's Paz radar spacecraft. Kosmotras officials say they will meet all of the company's contractual commitments.
The Korea Aerospace Research Institute, operator of the Kompsat 3A satellite, confirmed Thursday on Twitter that ground controllers established communications with the spacecraft via a ground station in Daejeon, South Korea.
The 2,425-pound (1,100-kilogram) satellite was in the correct orbit and healthy following launch, KARI posted on its Twitter account.
Kompsat 3A is designed for a four-year mission to collect optical and infrared imagery for applications in environmental, agricultural and oceanographic sciences, according to KARI's website.
The satellite will also help emergency managers respond to natural disasters, officials said.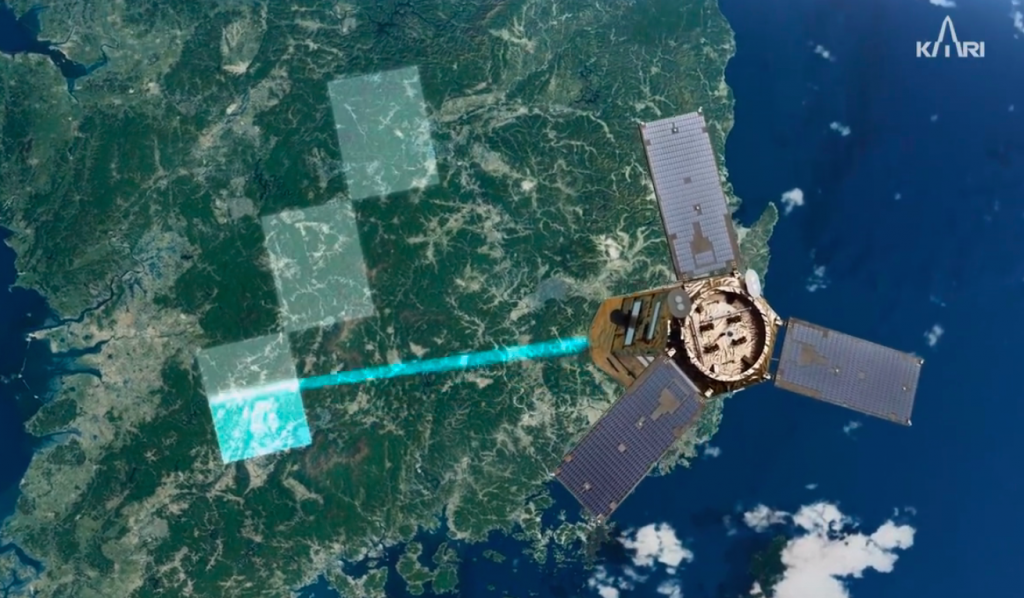 KARI manufactured the satellite in South Korea, and Europe's Airbus Defense and Space supplied craft's optical imaging camera suite.
Kompsat 3A's optical camera can resolve objects on the ground as small as 21 inches (55 centimeters) in panchromatic black-and-white mode. Color imagery will have lesser resolution.
The infrared camera on Kompsat 3A is a first for South Korea's Earth observation satellites. It will create thermal imagery, making it possible for analysts to see the ground at night with a resolution of 18 feet (5.5 meters), a capability suited for detecting wildfires and volcanic eruptions.
KARI has partnered with commercial companies to sell Kompsat imagery to global customers.
Kompsat 3A is the fifth satellite in the Kompsat series to fly since the first one launched in 1999. The fleet includes satellites with optical, all-weather radar and now infrared imaging sensors.
Follow Stephen Clark on Twitter: @StephenClark1.