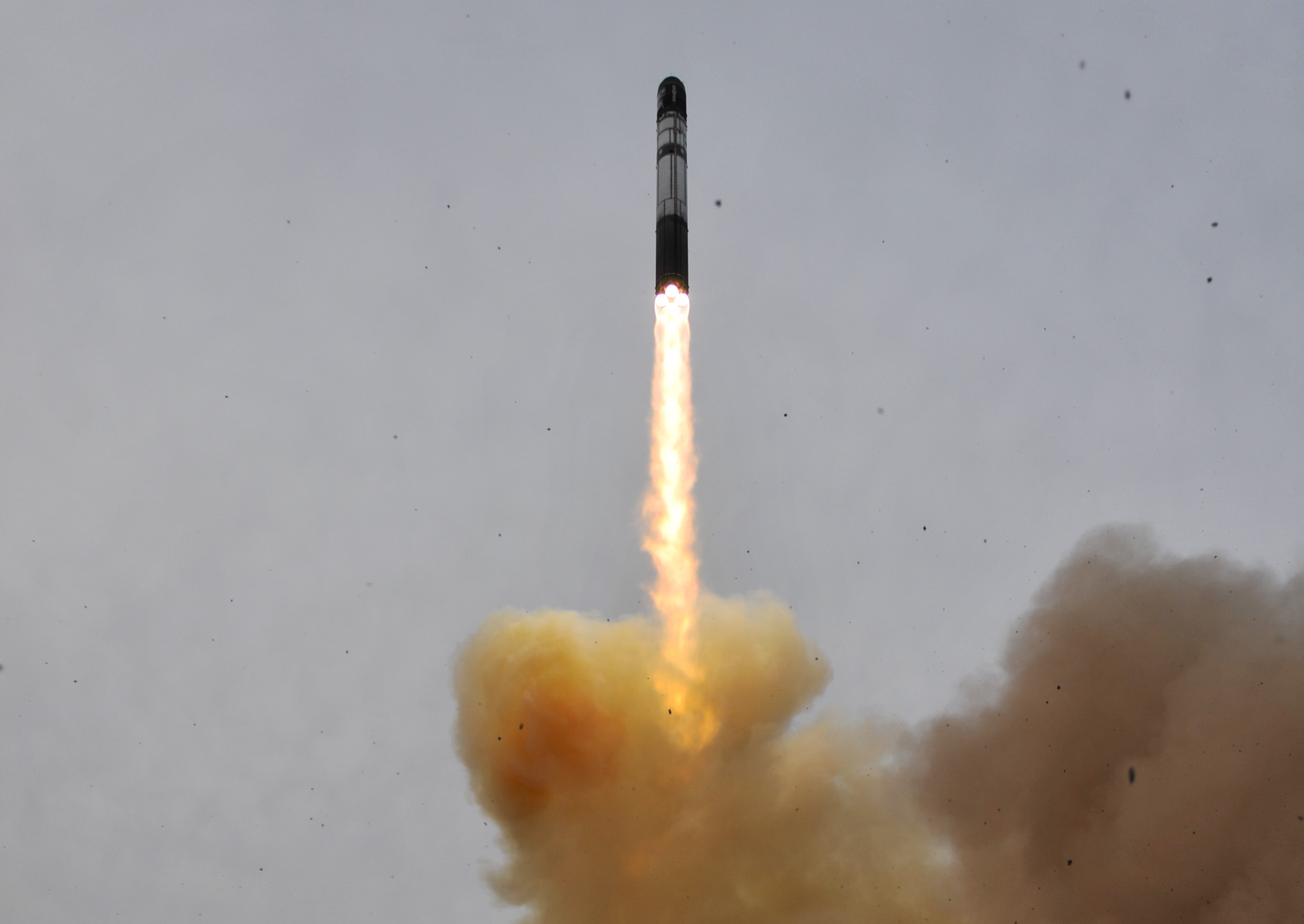 Flights of the Russian-Ukrainian Dnepr rocket are expected to continue this year despite proclamations the satellite launcher program is suspended, officials said this week.
The light-class Dnepr rocket, which has found a niche in launching flocks of small satellites, is derived from the R-36M missile developed in Ukraine. The Western designation for the missile is the SS-18 "Satan."
The Dnepr program is managed by Kosmotras, a Moscow-based company with joint Russian-Ukrainian ownership that oversees the commercial exploitation of the launcher.
A story published Monday by Russia's Itar-Tass news agency said Dnepr launches were suspended, citing Roscosmos — the Russian Federal Space Agency.
Questions have swirled around the future of the Kosmotras consortium after conflict broke out between the Ukrainian government and pro-Russian forces.
Another Itar-Tass report Tuesday backtracked on the claim after Kosmotras CEO Alexander Serkin said the company would fulfill its obligations for three Dnepr launches in 2015.
The first Dnepr flight of the year is scheduled for March 12 with South Korea's Kompsat 3A remote sensing satellite to collect high-resolution imagery of Earth in visible and infrared bands. Serkin told Itar-Tass that preparations for the launch of Kompsat 3A were underway.
Another Dnepr launch is scheduled for June with the first two spacecraft in Iridium's next-generation satellite phone network.
"Our plans to use Kosmotros for the first launch remain unchanged," said Diane Hockenberry, an Iridium spokesperson.
Subsequent Iridium NEXT satellites will launch on SpaceX Falcon 9 rockets.
The three-stage Dnepr rocket has launched 21 times since its first flight in 1999, deploying satellites for customers in Russia, Europe, the United States, Canada, Japan, South Korea and the Middle East.
Kosmotras has become a go-to launch provider for operators of small spacecraft such as CubeSats, and the Russian-Ukrainian company has a specialty in launching clusters of lightweight satellites into orbit a few hundred miles up.
A Dnepr rocket in June 2014 released 33 satellites in orbit on a single launch, plus four more subsatellites that were programmed for deployment from a mothership carried on the flight. The record-breaking payload package was the most number of individual satellites ever launched on a single rocket, representing customers from 17 countries on four continents.
Follow Stephen Clark on Twitter: @StephenClark1.