Two astronauts ventured outside the International Space Station on Saturday, running more than 300 feet of wiring that will eventually be connected to new docking ports to receive commercial spaceships built by Boeing and SpaceX.
Expedition 42 crew commander Barry "Butch" Wilmore and flight engineer Terry Virts, both veteran space shuttle pilots, spent nearly seven hours outside the space station in the first of three spacewalks planned through March 1.
The second spacewalk is due to begin at 1210 GMT (7:10 a.m. EST) Wednesday to connect two more cables and lubricate components on the space station's 58-foot robotic arm. A final excursion is scheduled for Sunday, March 1, to wire up a new communications system to serve as a radio link between the space station and approaching commercial crew ferry craft.
Wilmore is seen in the spacesuit with red stripes, and Virts wore the all-white suit.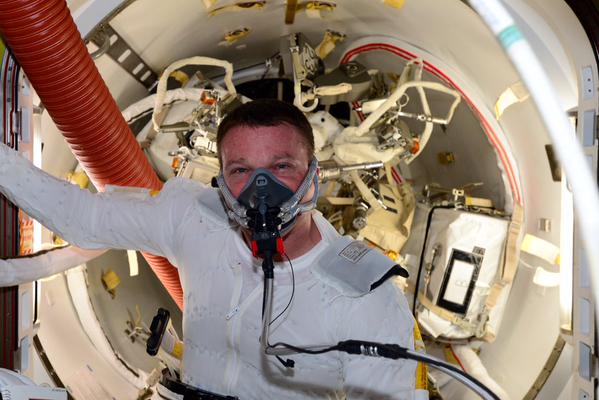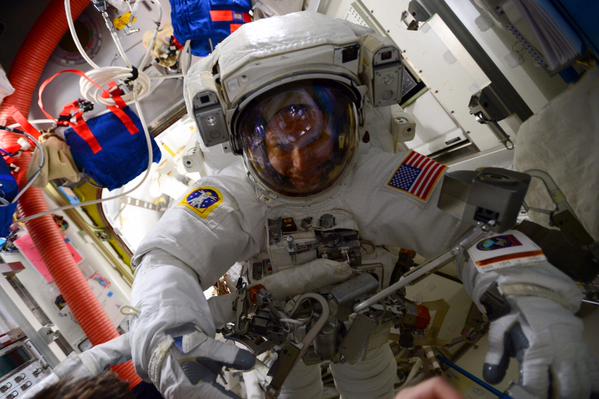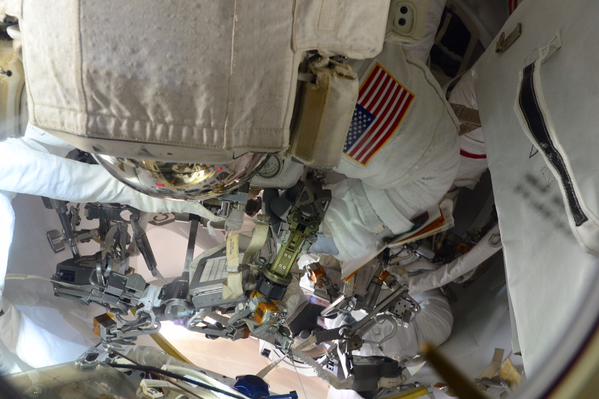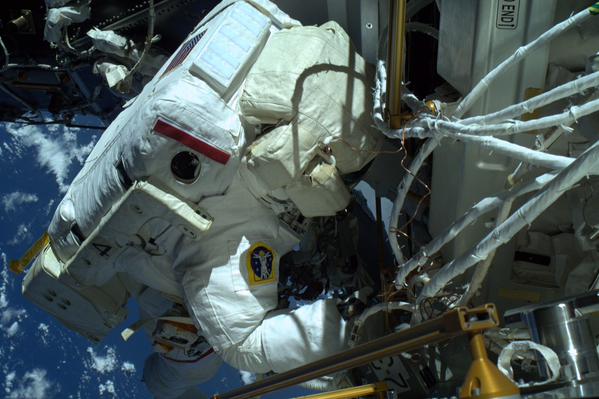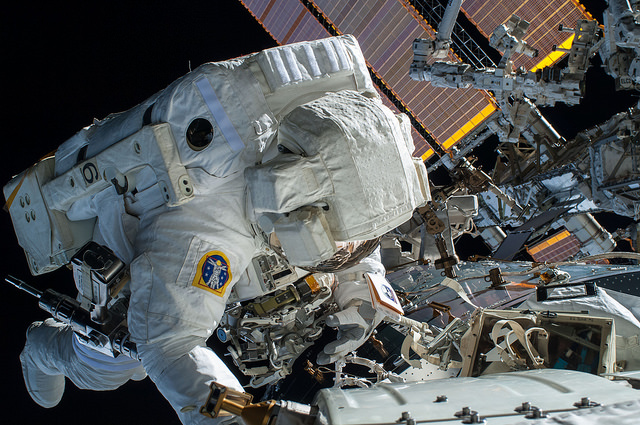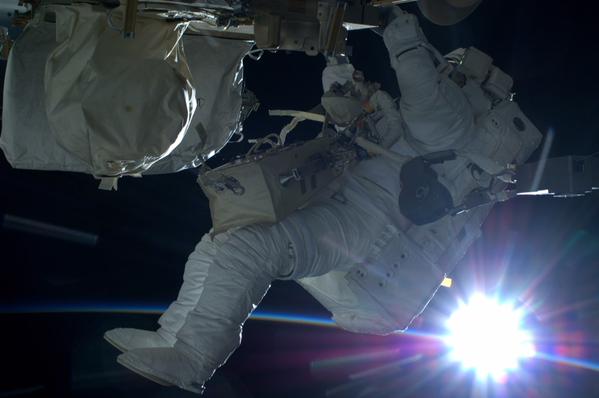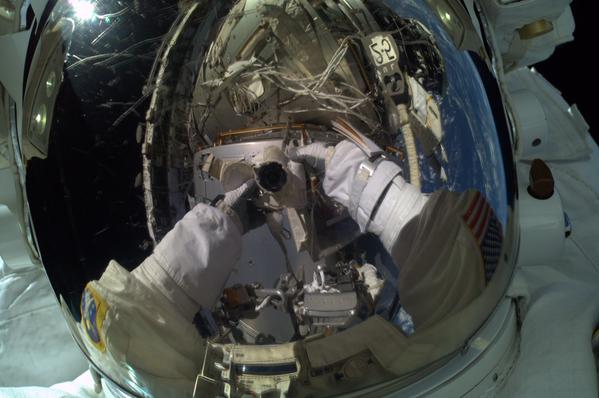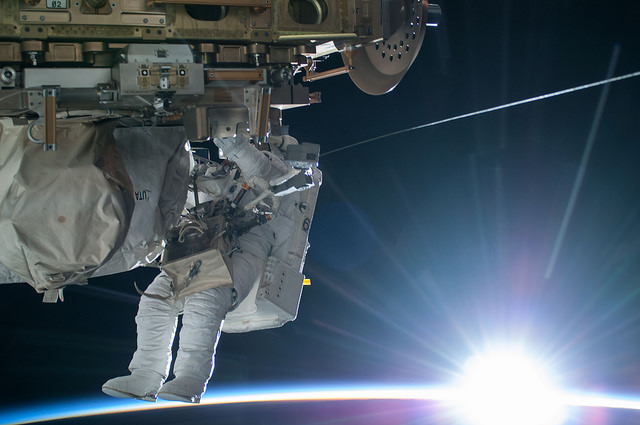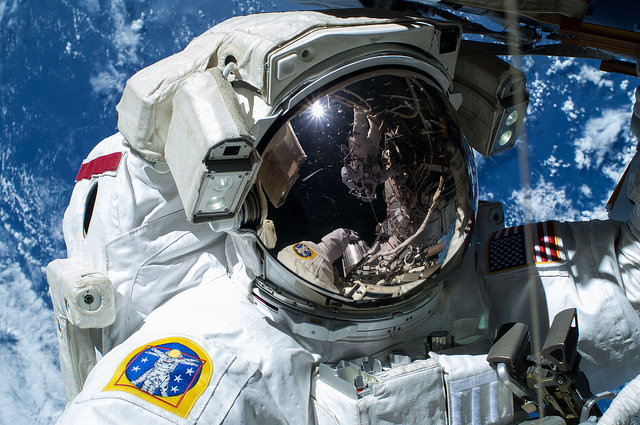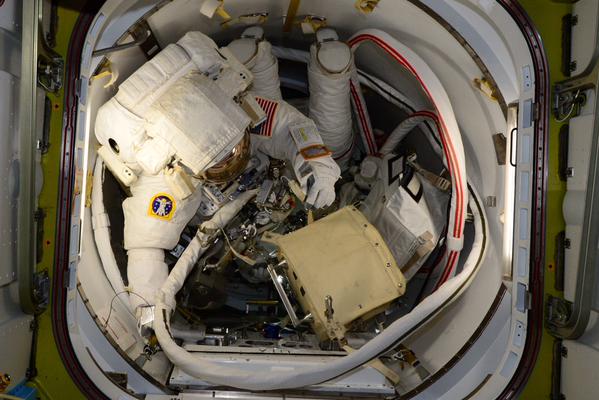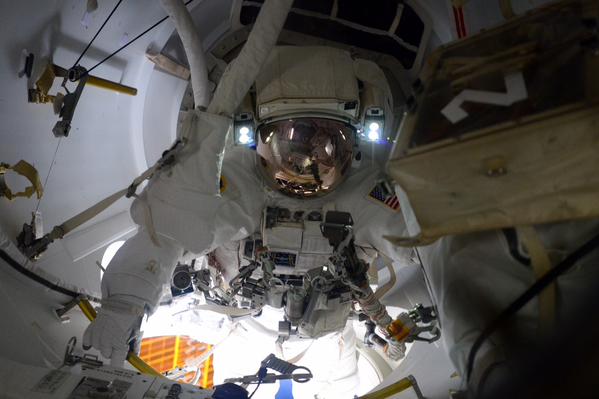 Follow Stephen Clark on Twitter: @StephenClark1.