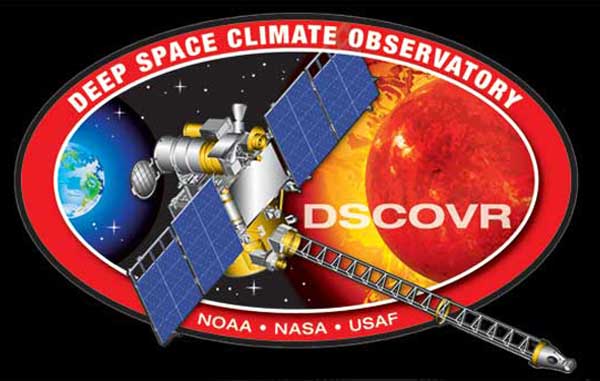 The next liftoff of SpaceX's Falcon 9 rocket has been reset for no earlier than Feb. 8, NOAA and NASA officials said Tuesday, apparently to give the launch provider more time to prepare for the mission.
The launch with NOAA's Deep Space Climate Observatory, a repurposed satellite originally built in the late 1990s, is the second of up to 14 Falcon 9 launches scheduled this year from Cape Canaveral.
The spacecraft will launch to the L1 libration point a million miles from the day side of Earth to collect data on solar storms and Earth's climate. It is a joint project between NOAA, which leads the mission, the U.S. Air Force and NASA.
"The U.S. Air Force, acting in its capacity as the launch services provider with SpaceX, and with concurrence from NOAA and NASA, has announced a delay in the Deep Space Climate Observatory mission," NOAA said in a statement on its website. "DSCOVR is now expected to launch no earlier than February 8, 2015. NOAA continues to monitor any risk to the schedule in close coordination with its partners and will provide updates as they are available."
Sources said the DSCOVR spacecraft was ready for the mission's previous target launch date of Jan. 31.
The DSCOVR satellite is fueled with hydrazine fuel for in-space maneuvers, but has not been encapsulated within the Falcon 9 rocket's payload fairing, a NASA spokesperson said.
A SpaceX spokesperson did not respond Tuesday to questions on the launch delay.
Liftoff from Cape Canaveral's Complex 40 launch pad on Feb. 8 would occur in an instantaneous launch window at 6:10 p.m. EST (2310 GMT), two minutes after sunset.
SpaceX plans another attempt to land the Falcon 9 rocket's 14-story first stage booster on a specially-outfitted barge in the Atlantic Ocean downrange from Cape Canaveral.
The barge landings are the next step in SpaceX's effort to make the Falcon 9 rocket's first stage reusable. A landing attempt on the last Falcon 9 launch Jan. 10 ended with a fiery crash landing on the ship, destroying the booster but sparing the vessel major damage.
SpaceX founder and CEO Elon Musk said grid finds mounted on the rocket to give the cylindrical booster aerodynamic stability during descent ran out of hydraulic fluid. Engineers are loading more fluid on the next launch, he said.
Follow Stephen Clark on Twitter: @StephenClark1.